Love is in the air; it's almost time for Valentines Day!
The most romantic day of the year is almost upon us, with lovers around the world planning something special for their better half.
But which city does romance the best? Some might say Paris, others Venice, maybe even Prague. They're wrong of course – the only correct answer is Liverpool!
After all, who needs the Effiel Tower or a Gondola ride when you've got the Liver Birds and the  'Ferry Cross the Mersey; an easy choice if you ask us!
Whether you and your partner prefer to cosy up or dine out, allow BASE to gift you with the only Valentines Day guide you'll ever need for a romantic getaway to Liverpool:
"10 romantic ways to spend Valentines Day in Liverpool"
1. Treat your partner to a fancy dinner!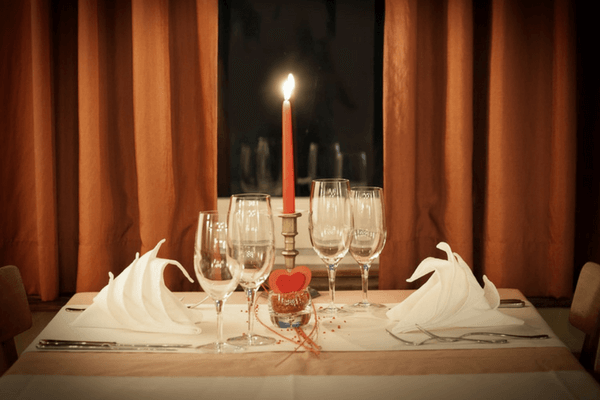 If it's a candlelit dinner you're looking for, then it should please you to know there are no shortage of great restaurants available to choose from in Liverpool City Centre.
For fans of fine Italian dining, our recommendation would be ill Forno (just over the road from our Duke Street serviced apartments). While if you'd prefer to go À la carte, we advise choosing Gusto (a short walk from our serviced apartments at The Docks).
Alternatively, you could opt for stylish french cuisine with Bistro Jacques or scintillating Thai food over at Chilli Banana. It goes without saying that you will be spoiled for choice!
Bon appetite! 
2. Drink in the Liverpool Skyline aboard the 'Ferry Cross the Mersey!

There is something quite breathtaking about the Liverpool Skyline.
Whether you're a hopeless romantic or a sceptic, you'd need to have a heart of stone not to be moved by the city's majestic skyline. So why not use that knowledge to help woo your date on February 14th?
The Mersey Ferries remain the best way to fully experience the Skyline in all its glory. A popular attraction in Liverpool 12 months of the year, it's wise to get your booking done ahead of time.
3. Paint the town red and enjoy the Liverpool nightlife!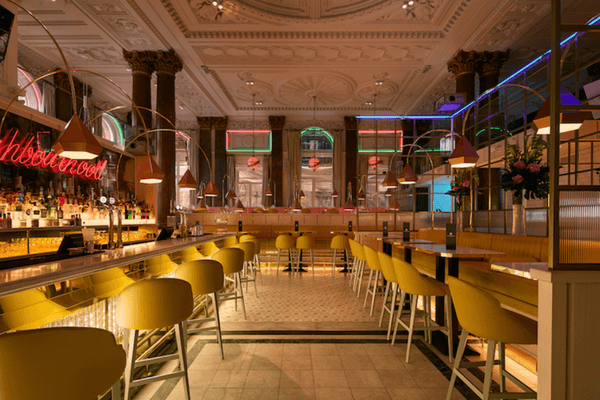 If you and your partner are both night owls, you'll be pleased to hear that Liverpool's nightlife is second to none!
Fancy an intimate drink? Then check out Berry & Rye on Castle Street; one of Liverpool's hidden gems. Prefer to step out in style? Check out  Neighbourhood (also on Castle Street), a swanky eatery that turns into a cocktail bar by night.
The Albert Dock is also filled with great hot spots, perfect for Valentines Day including both Revolution and Revolution De Cuba.
4. Take a romantic stroll through the picturesque Sefton Park!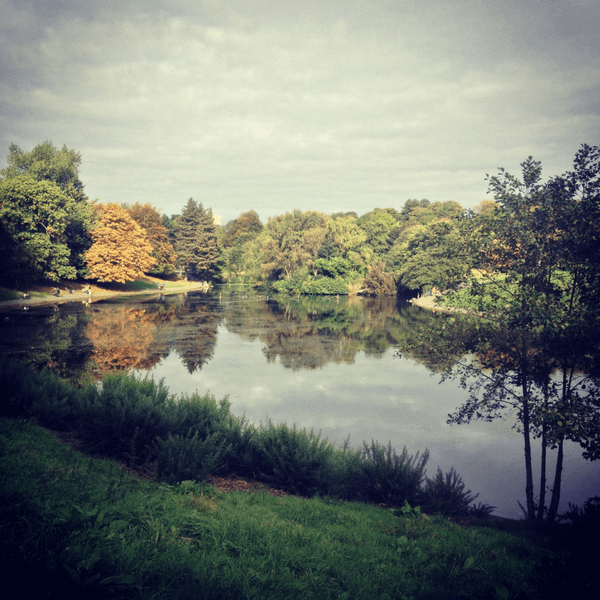 Who needs Central Park when you've got Sefton Park!
This majestic beauty of a park is located just outside of Liverpool City Centre and a perfect destination for couples who enjoy the lost art of leisurely walks.
Be sure to check out the Sefton Park Palm House whilst you're there, it's a tourist attraction in its own right.
5. Shop 'til you drop at Liverpool ONE!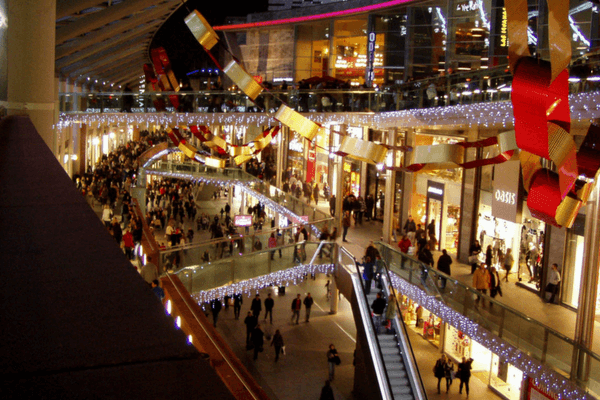 Of course, not every date has to involve fine wine and fancy dining; you might want to treat your partner to a bit of retail therapy.
Liverpool ONE is a shopper's paradise filled with an eclectic range of department and specialist stores, selling everything from jewellery and designer clothes to lingerie and health and beauty products.
There are plenty of places in Liverpool to spoil your significant other but few can hold a candle to the retail mecca that is Liverpool ONE!
6. See a show at one of our many great theatres!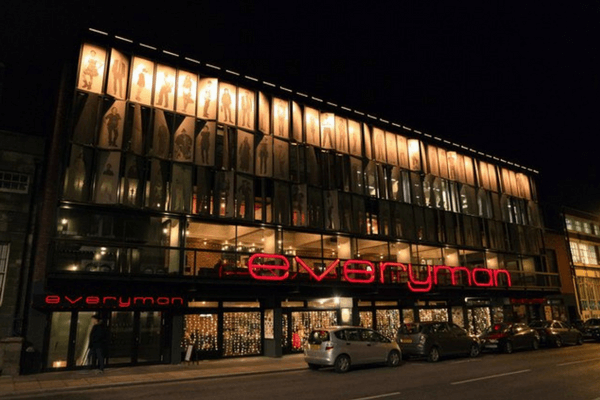 What better way to impress your date than with an evening of culture!
Should you wish to treat your beau to an evening at the theatre, Liverpool has plenty for you to choose from. The most famous of which is Liverpool Empire Theatre; the largest tw0-tier theatre in the UK, which shows everything from musicals to operas and ballets.
While over at the Everyman Theatre, you can catch anything from modern adaptions of classic plays to thought-provoking original pieces.
7. Enjoy an intimate coffee for two!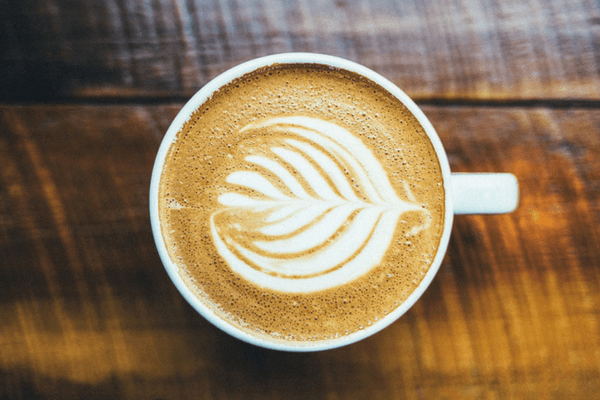 You don't always need to break the bank to impress your date.
Should you wish for an evening that's easy on the purse strings, take your date for a romantic coffee in Liverpool City Centre. Bold Street is a great destination for many a coffee date, with plenty of cafes for you to choose from.
Or should you wish for a seaside view, there's always the Albert Dock. A favourite among the locals is Teddys; tell them BASE sent you!
8. Pop the question in Liverpool!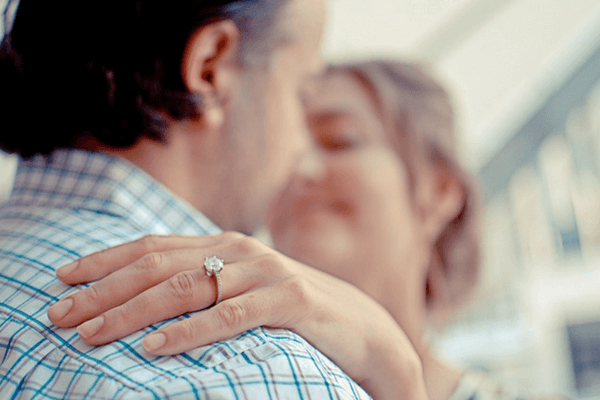 If you're feeling extra gutsy this Valentines Day, why not pop the question right here in Liverpool?
It's not like you'd be the first person to take advantage of Liverpool's many romantic and picturesque locations, the Liverpool Echo actually wrote a feature piece on the best spots to do so.
Our personal favourite would be at the top of the Liverpool Anglican Cathedral; your partner would be foolish not to say yes after seeing the view!
9. Do something different!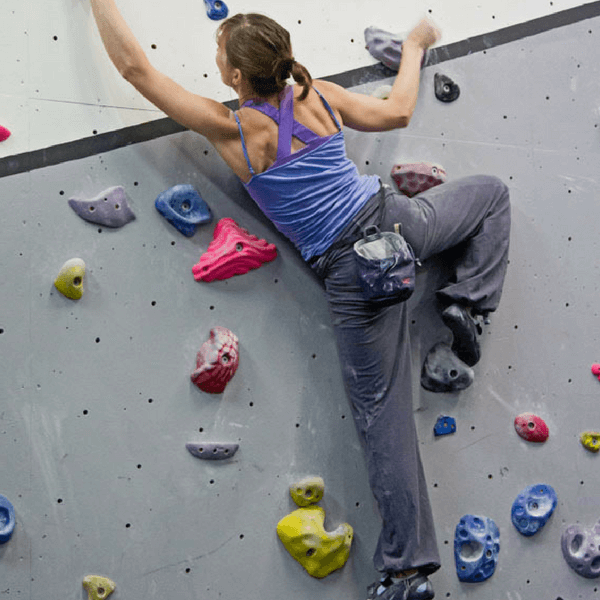 Or you could throw all the previous advice out the window and do something completely different this Valentines Day.
Feeling adventurous? Take your date to The Climbing Hangar for a session of rock climbing.
Feeling competitive? Challenge your partner to a game of wits at Breakout Liverpool.
Feeling mischievous? Treat your beau to a round of crazy golf down at Ghetto Golf.
The choice is yours!
10. #staywithBASE!
A shameless plug we know, but it can't be denied that our serviced apartments accommodation are ideal for your Valentines plans.
A home-cooked meal, a cosy evening with your special someone, breakfast in bed – all can be done in the comfort of one of our great serviced apartments, right in the heart of Liverpool City Centre.
Why settle for second best when you can #staywithBASE this Valentines Day!
BASE Serviced Apartments offers an unrivalled service for those looking to stay in a fabulously contemporary yet homely property, within spectacular city environments.
Choose from our range of one, two and three bedroom properties within the heart of Liverpool or Chester.
All apartments are fully-furnished and fully-equipped providing you with your own environment to entertain guests or simply to switch off and unwind.
We are the real alternative to hotel living!
Book your next getaway with us now! For families, we would recommend our Duke Street and The Docks apartments. For leisure breaks, we would advise looking at our Sir Thomas Street or Cumberland Street apartments.
If you're heading to Chester, check out our range of properties available at City Road.