Keep it to yourself, but did you know there are loads of great hidden gems in Liverpool?
The city might perhaps be best known for its football teams, iconic skyline and a certain fab foursome (hint, it's The Beatles), but look past Liverpool's most renowned attractions and you might find something wonderful.
Here at BASE Serviced Apartments, what we love most about Liverpool is the sheer amount of great hidden gems you can find in the city centre and beyond.
If you visit Liverpool, you may want to visit the beloved Albert Dock or head down to Matthew Street and stop off at the world famous Cavern Club; but if you want a truly memorable experience we recommend taking in the hidden gems in Liverpool.
We love hearing about our guests making the most of their stay in Liverpool, so we thought we'd do our part with this helpful guide. There is so much to see and do in Liverpool, so why not do something different?
Without further adieu, we present our recommendations of the hidden gems in Liverpool!
Our pick of hidden gems in Liverpool:
Bold Street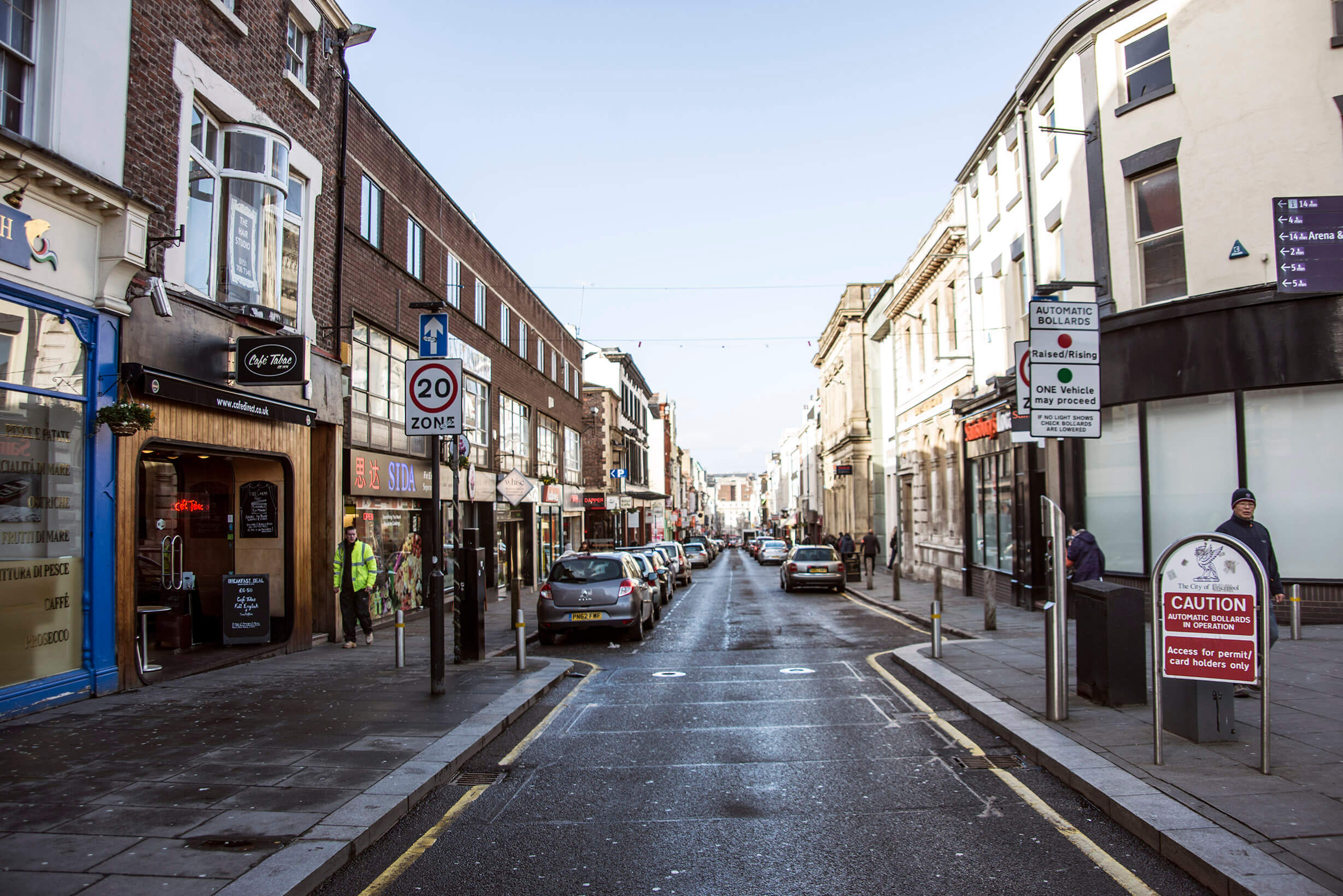 Starting with the hub of Liverpool's independent scene, Bold Street is filled with so many wonderful artisans, restaurants, cafes, bars and shops; you'll be spoiled for choice!
From exotic cuisine at Bakchich or Kasbah Cafe to the award winning Bold Street Coffee and LEAF, there are few streets that capture the bohemian vibe quite like Bold Street.
Bold Street is also just a short five-minute walk from our Duke Street serviced apartments.
Lark Lane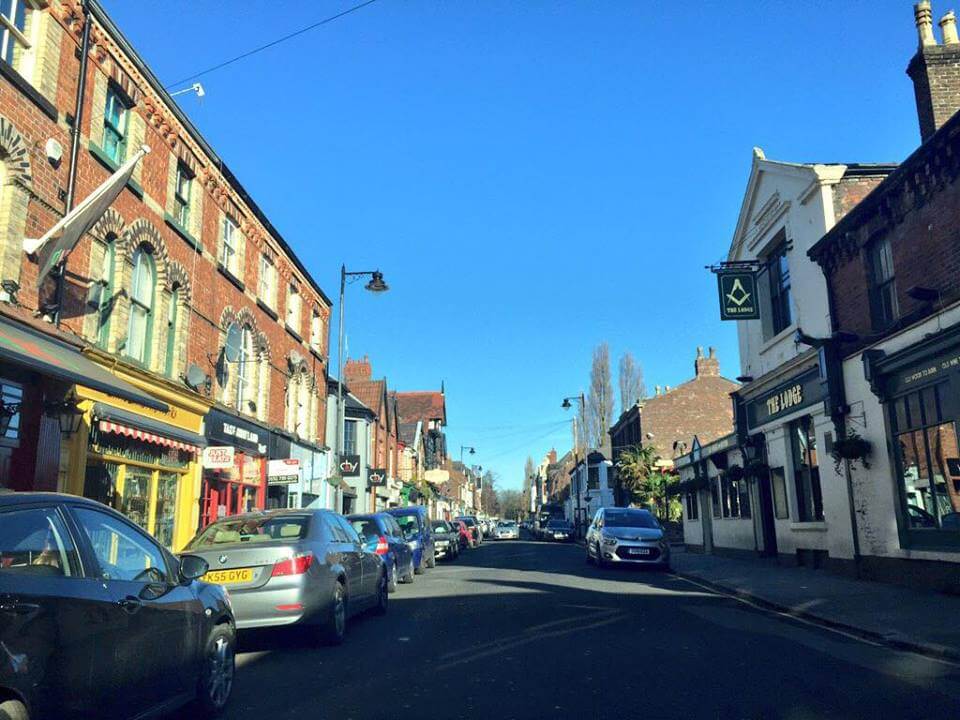 A great alternative outside of the city centre is Lark Lane.
Much like the aforementioned  Bold Street,  Lark Lane boasts an eclectic mix of unique and independent shops, bars and restaurants; with favourites including Esteban and Alison Appleton's Tea House.
Lark Lane can be reached from the city centre either by bus, taking a train to St Michael's Station or if it's a nice day, why not hire a City Bike and enjoy a bike ride!
Woolton Village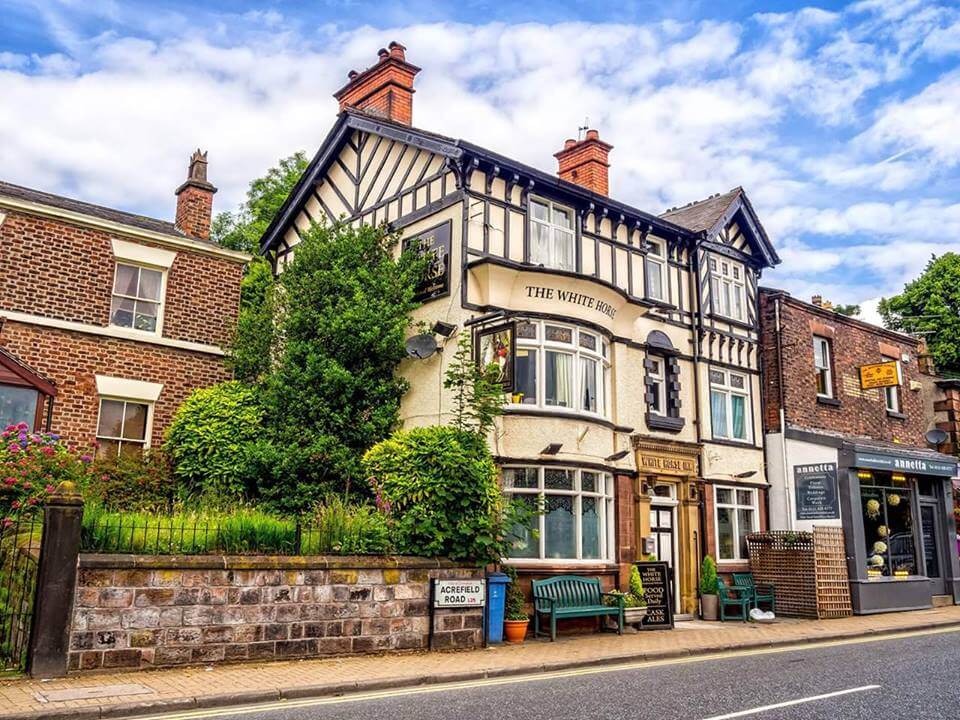 The picturesque Woolton Village is a favourite among residents of Liverpool.
Perhaps best known to people outside of the city as where John Lennon & Paul McCartney first met, there is more to Woolton Village than just The Beatles connection!
Located in the south of the city, visitors can enjoy a spot of lunch and a drink at The Elephant Pub and Bakehouse or one of the other quaint eateries nearby.
Otterspool Promenade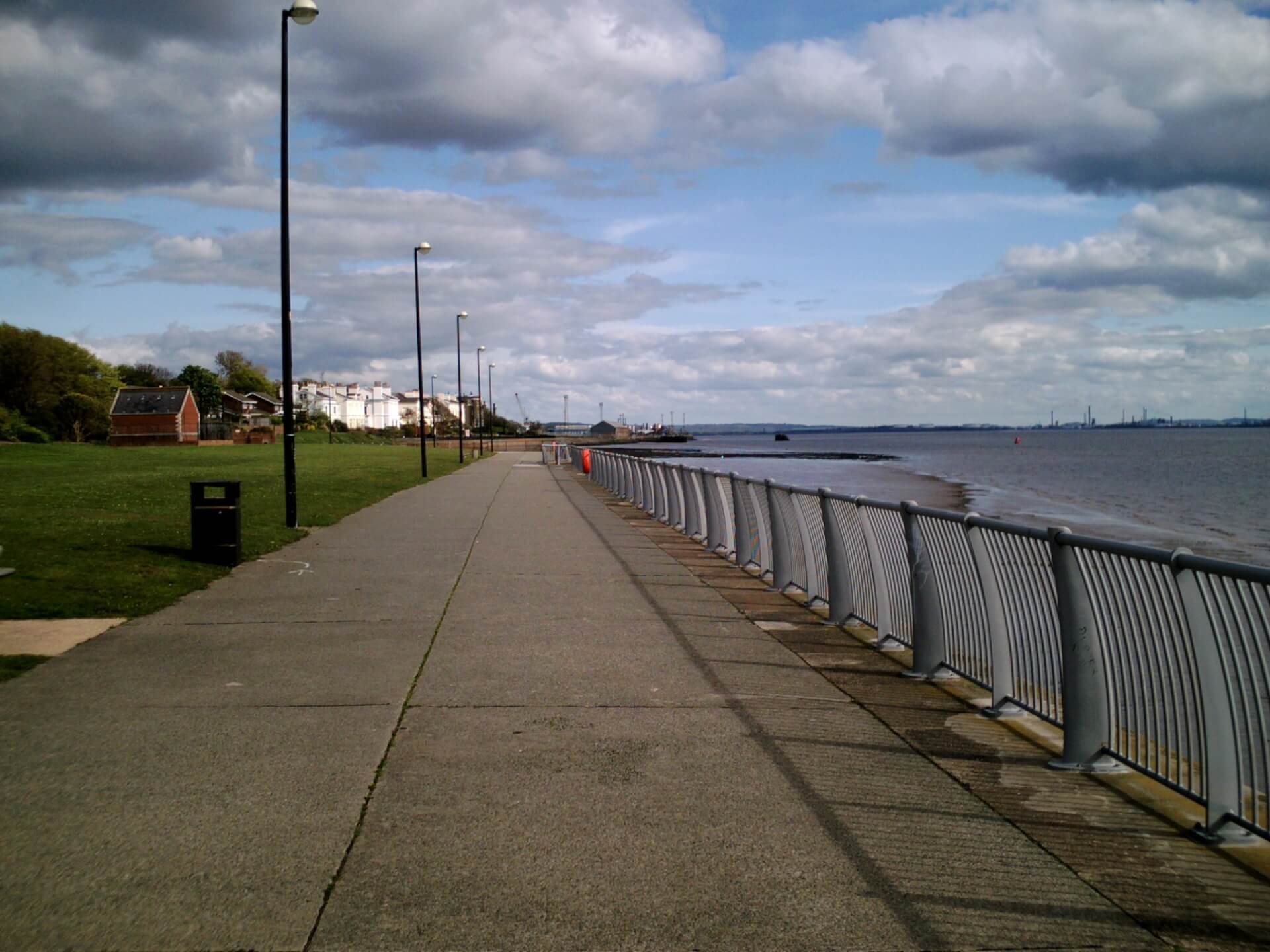 Offering a stunning riverside walk is Otterspool Promenade.
Featuring beautiful views across the River Mersey, the promenade is an ideal place for a leisurely afternoon stroll or picnic whilst visiting Liverpool.
Located in close proximity to Aigburth in South Liverpool, Otterspool Promenade is easily reachable by car or bus.
The Baltic Triangle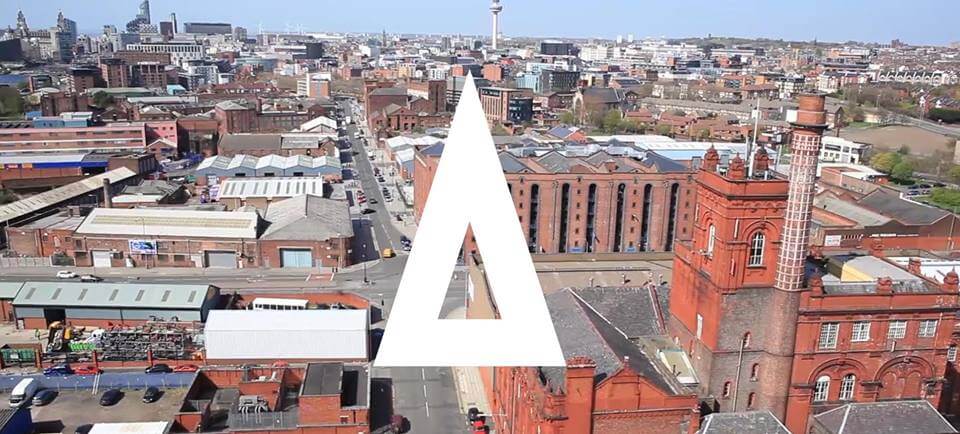 The Baltic Triangle is one of the most exciting and fastest growing areas in all of Liverpool.
Serving as the city's expansive creative hub, The Baltic Triangle is home to some of Liverpool's most innovative venues. Most cultural quarters are polished or refined, but the Triangle stands out due to it's raw and organic feel.
Just a stone's throw from the city centre, visitors can experience everything from late night garage raves, thought-provoking art exhibitions and the best brunch Liverpool has to offer.
Camp & Furnace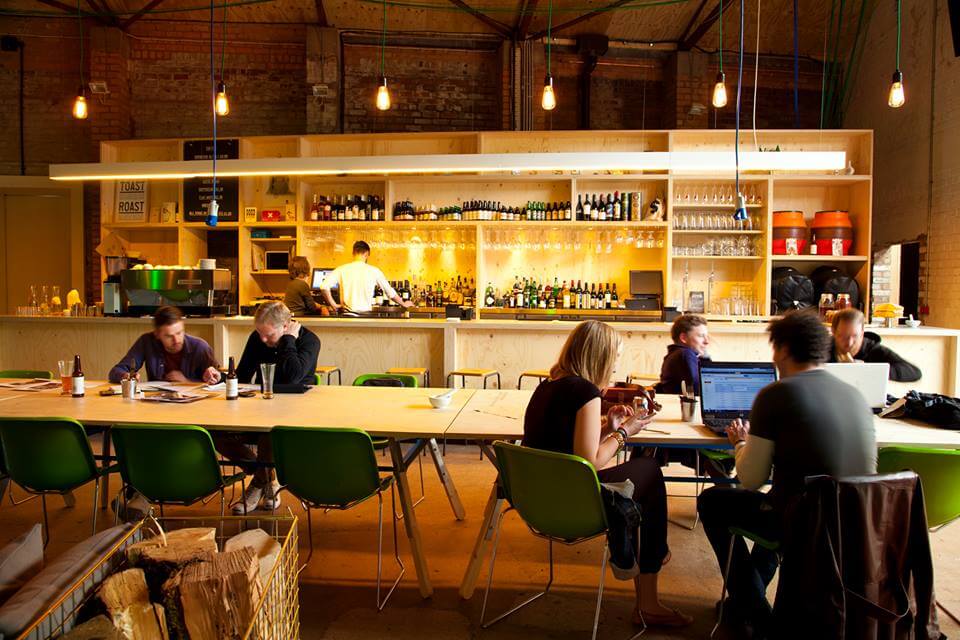 The jewel in the crown of The Baltic Triangle, Camp & Furnace deserves an entry of its own!
Arguably Liverpool's most unique venue; Camp and Furnace is part event space, eatery, bar, music venue, indoor festival park and photographic studios.
Not just renowned in Liverpool, Camp and Furnace has quickly gained a reputation as one of the country's most exciting places to eat drink. In 2013, it was voted 2nd in The Times "Top 20 coolest restaurants in Britain".
Calderstones Park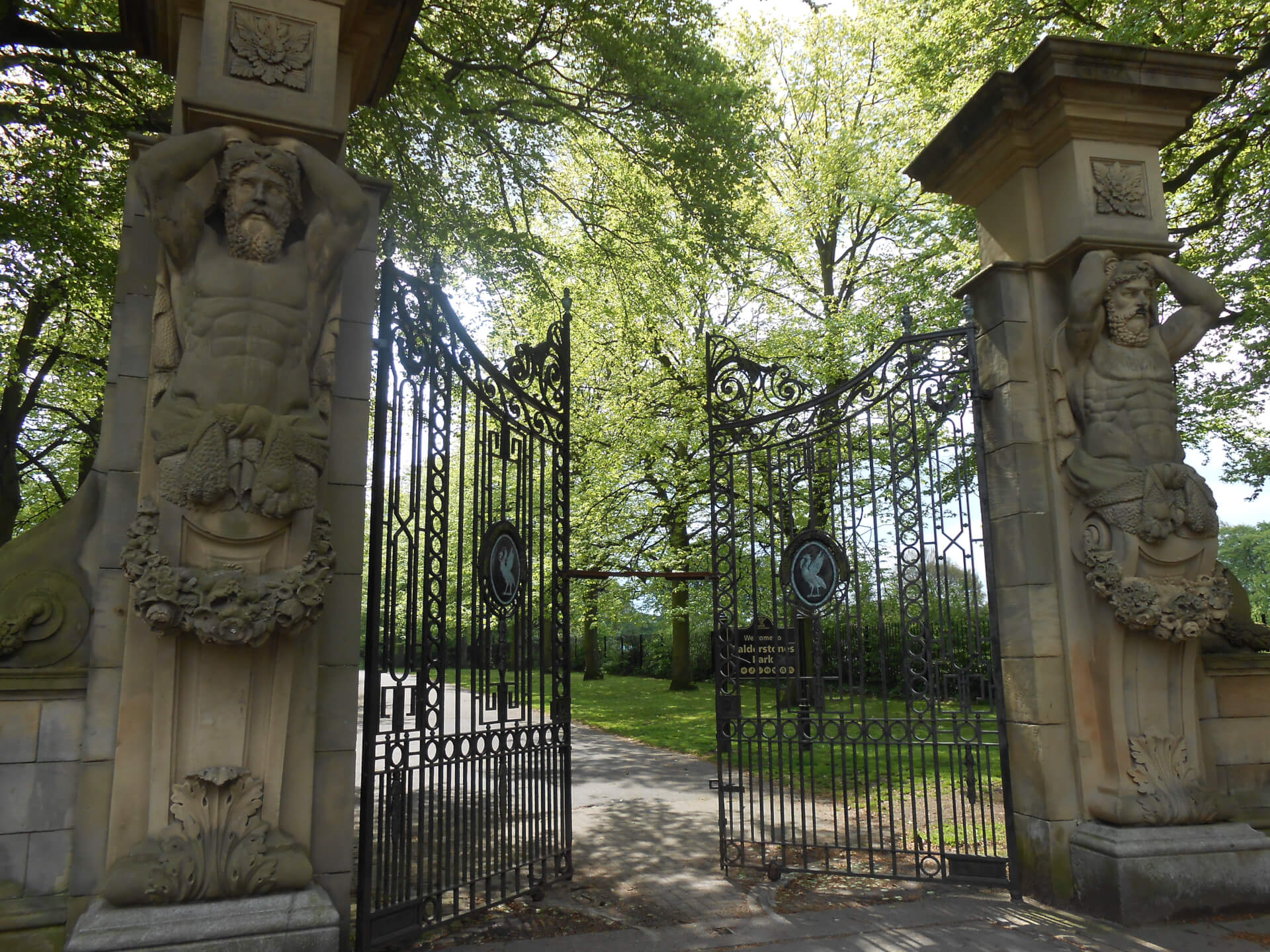 Liverpool is home to many great parks, but these two are our personal favourites!
Calderstones Park is a stunning 94-acre family park in South Liverpool, boasting woodland, lake and fields, as well as exquisite Japanese and Old English gardens.
The park is also home to impressive Calderstones Mansion House.
Sefton Park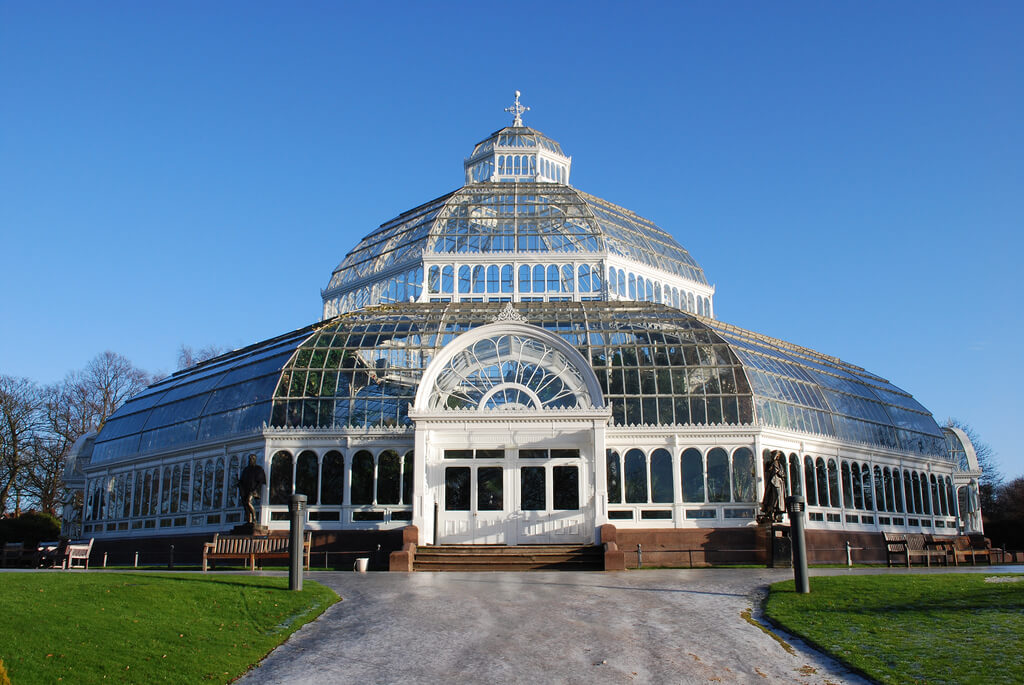 And then there is Sefton Park.
This magnificent 235 acre Grade 1 historic park is a Green Flag and Green Heritage awarded site and arguably the most well known by locals.
Located in the Sefton district of Liverpool, the park is also home to the famous Palm House, a fabulous restored glass-panelled building that is as much an attraction as the park is.
Isla Gladstone Conservatory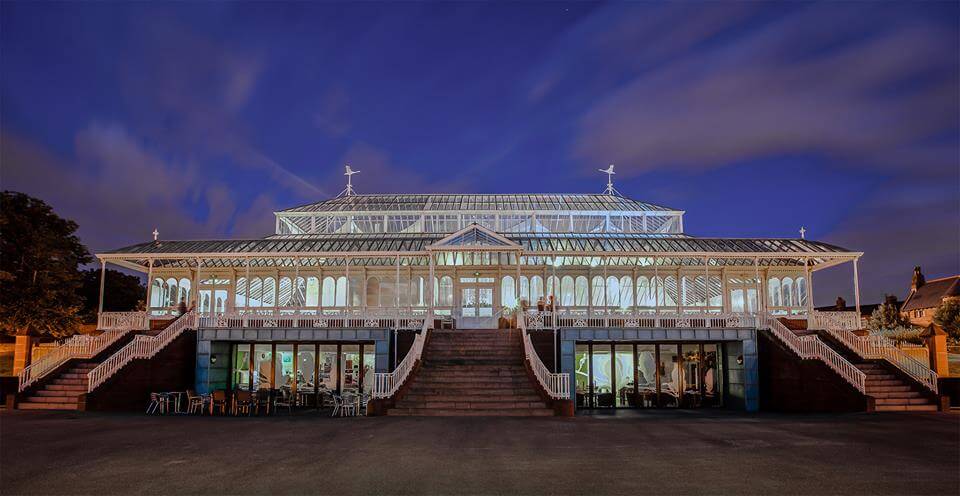 Just a stones throw away from Anfield Stadium, the Isla Gladstone Conservatory is a true hidden gem!
Located in Stanley Park, this traditional Victorian conservatory incorporates a contemporary "Kemps" bistro with great views, serving locally sourced and freshly prepared products.
Be sure to check it out the next time you watch a football match in Liverpool!
Grand Central Hall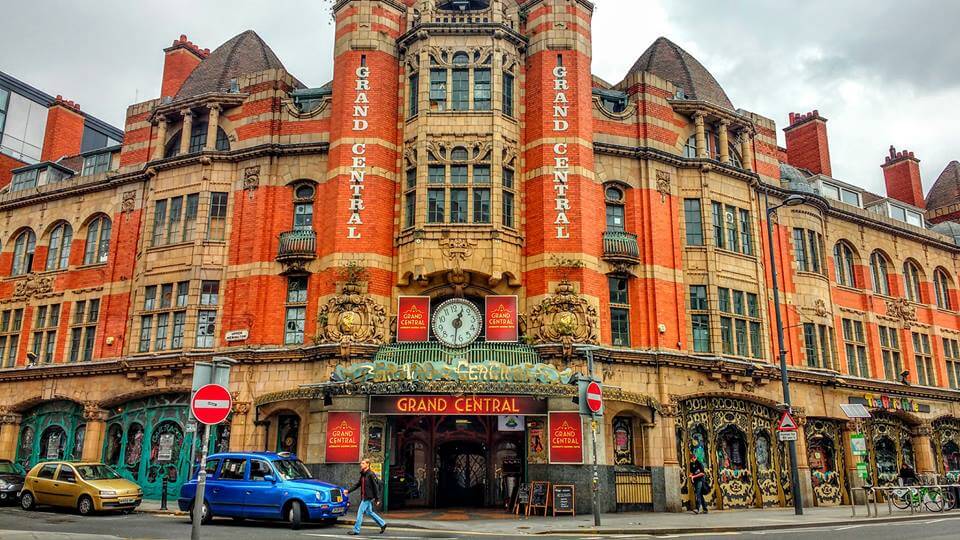 A great hidden gem in Liverpool's city centre is Grand Central Hall.
Formerly a methodist church, today the hall serves as a home for many quaint alternative shops.
Located on Renshaw Street, The building is recorded in the National Heritage List for England as a designated Grade II listed building.
69A Renshaw Street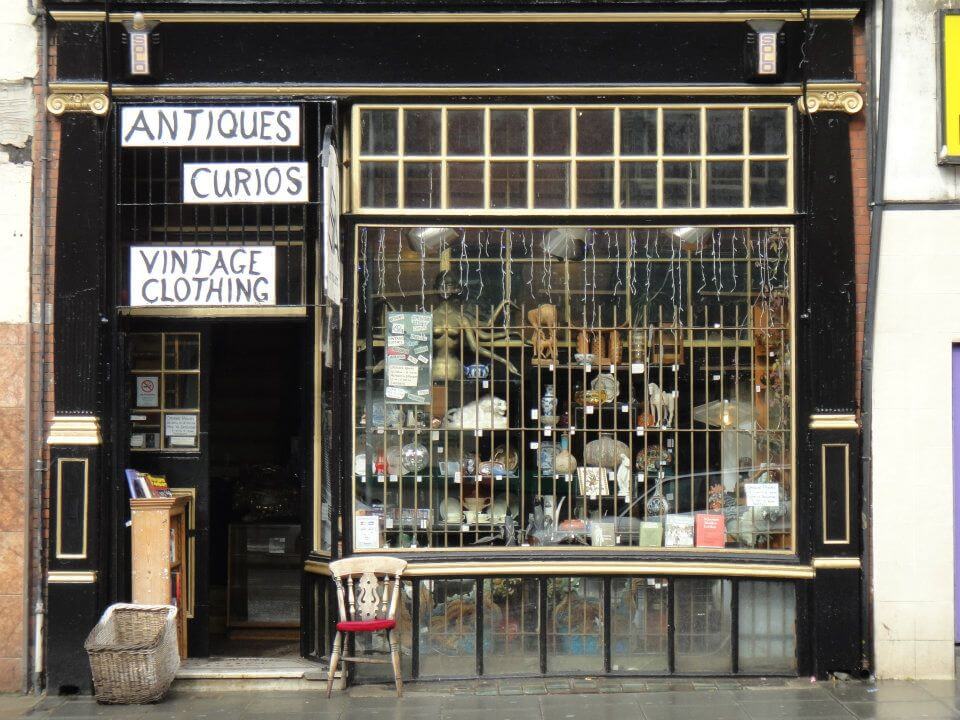 Speaking of Renshaw Street, a true hidden gem in every sense of the word is the infamous 69A Renshaw Street.
Established in 1976, the cosy store sells everything from vintage clothes and extensive antiques to Asian, African and 20th-century decorative arts.
If you decide to pay a visit to 69A Renshaw Street, we will be surprised if you don't walk away with something great!
Chambre Hardman House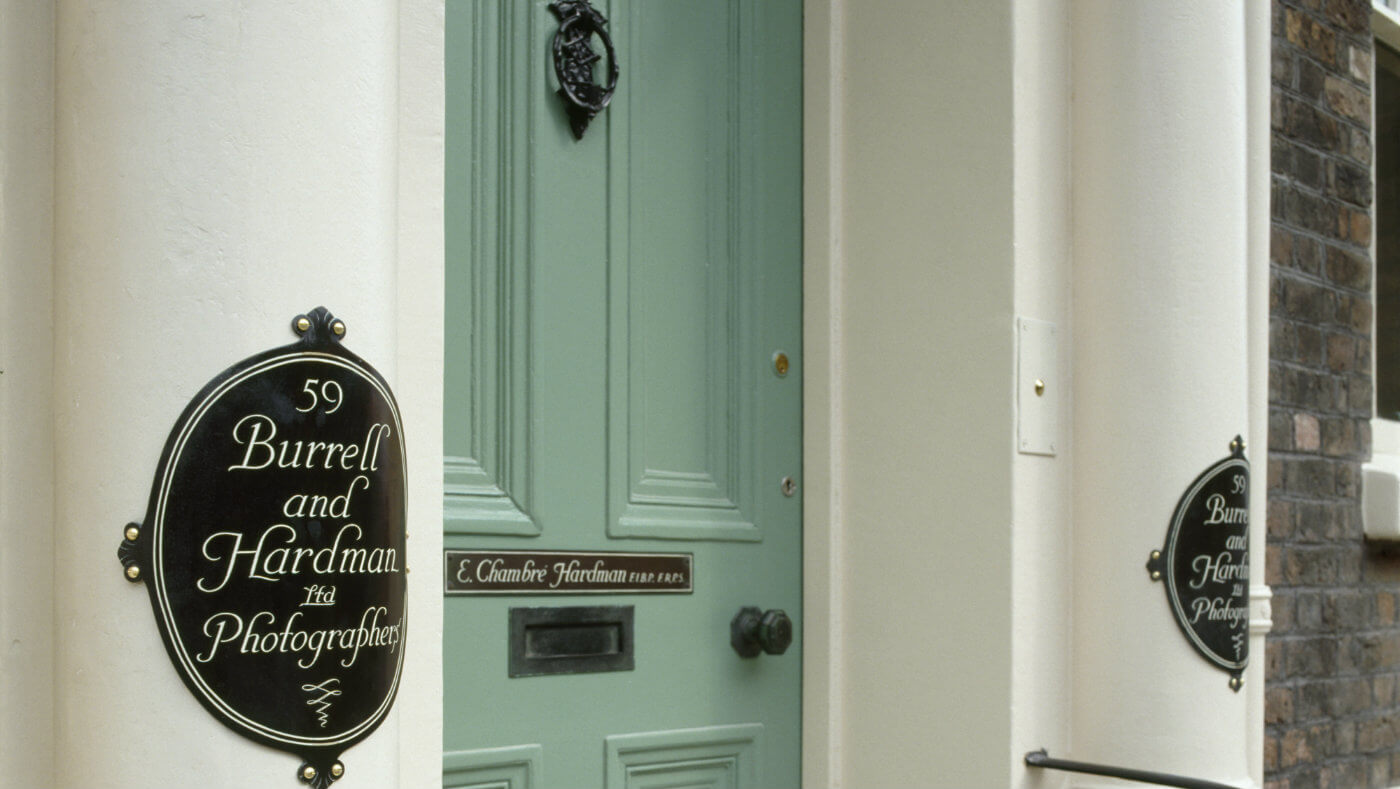 Step back in time with this hidden gem!
59 Rodney Street, better known as The Hardmans' House, served as both the studio and home of renowned photographer E. Chambré Hardman from 1947 to 1988.
Listed as a National Trust property, visitors can explore the preserved studio and darkroom where most of  Chambré's work was published. In addition, there is also an extensive collection of original photographs taken by Chambré himself.
Sudley House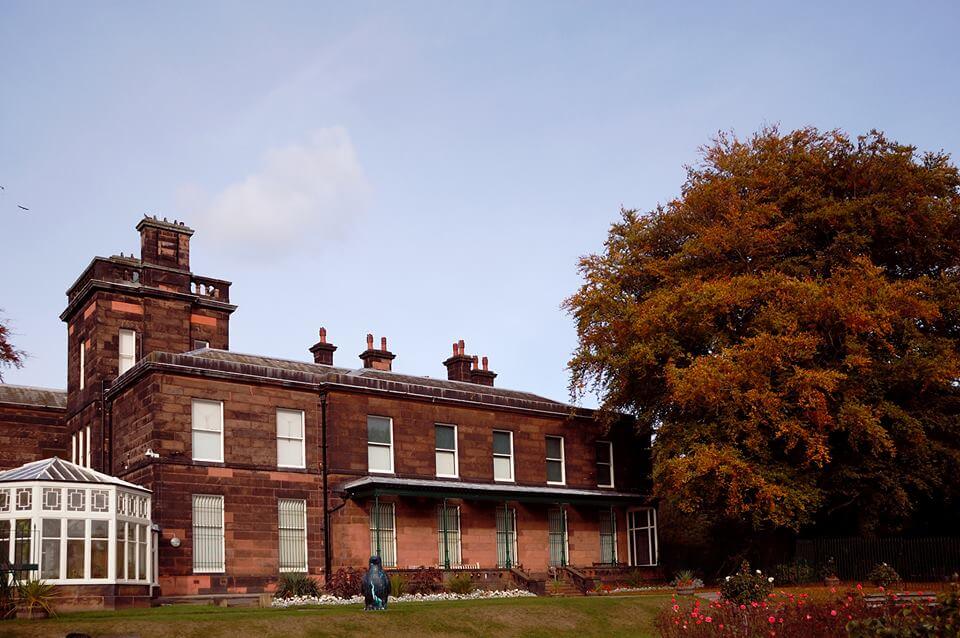 Sudley House offers visitors a glimpse back in time to the life and times of Liverpool's 19th-century elite!
Built in 1824, the Aigburth historic house now serves both a museum and an art gallery containing the collection of George Holt, a shipping line owner and former resident.
Works featured among the collection includes; Thomas Gainsborough, Joshua Reynolds and Edwin Landseer to name a few.
Victoria Gallery & Museum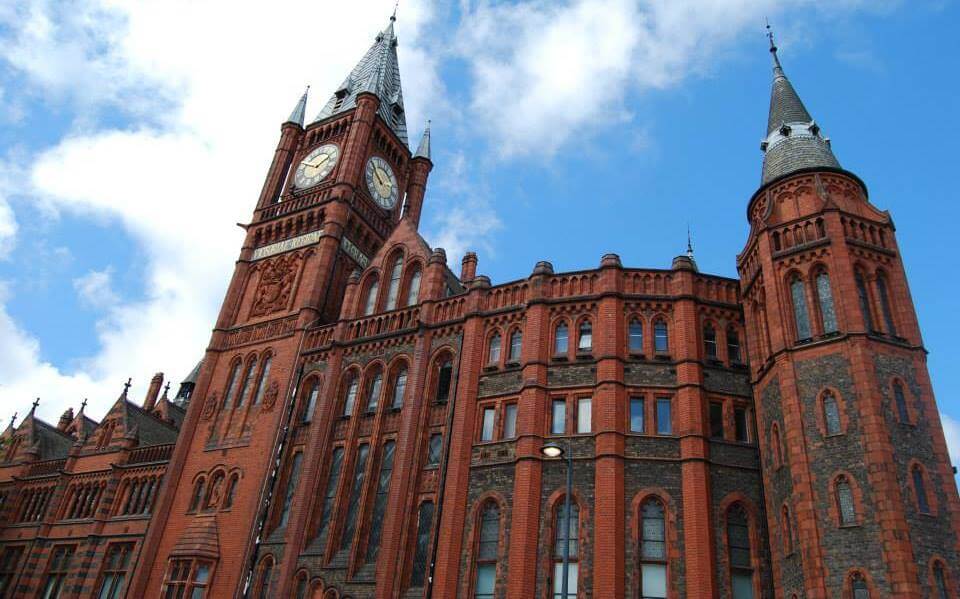 The Victoria Gallery & Museum is an art gallery and museum run by the University of Liverpool.
Visitors can expect to see the University's amazing collection of fine art, sculptures, fossils and zoological specimens. Their art collection also comprises more than 6,5000 items and spans an impressive 5 centuries.
Housed in the iconic red-brick Victoria building, the museum & gallery is arguably a piece of art in itself!
Liverpool Organic Brewery Tours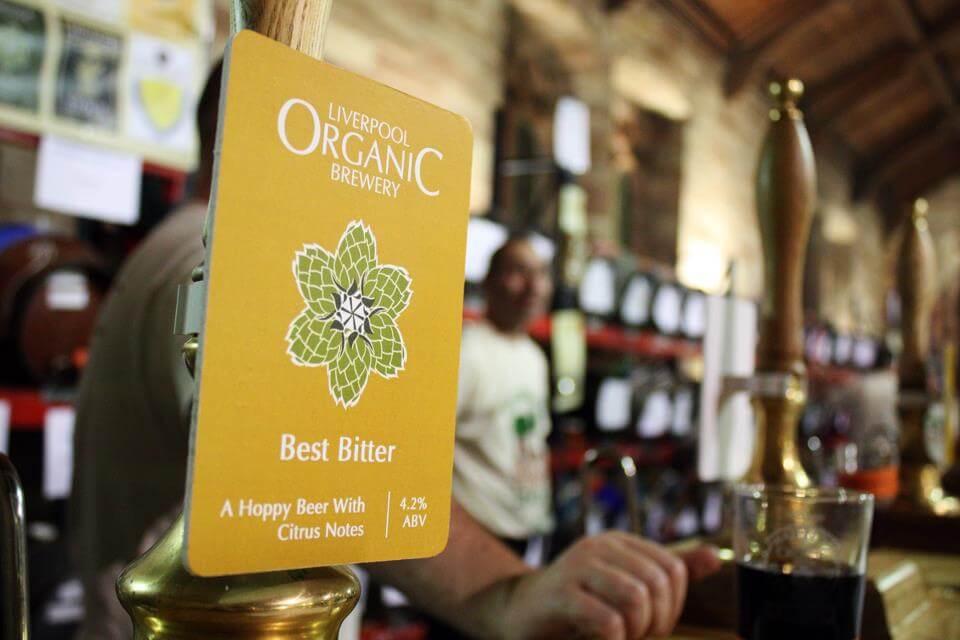 One for the beer enthusiasts, Liverpool Organic Brewery tours are a real treat and a great day out!
Featuring the very best in our homegrown ales, the tours include; unlimited ask beer, lunch included (BBQ or Scouse depending on weather), a souvenir brewery glass and the opportunity to meet the team and learn about the brewing process.
To learn more about the tours, visit their website.
St Lukes Church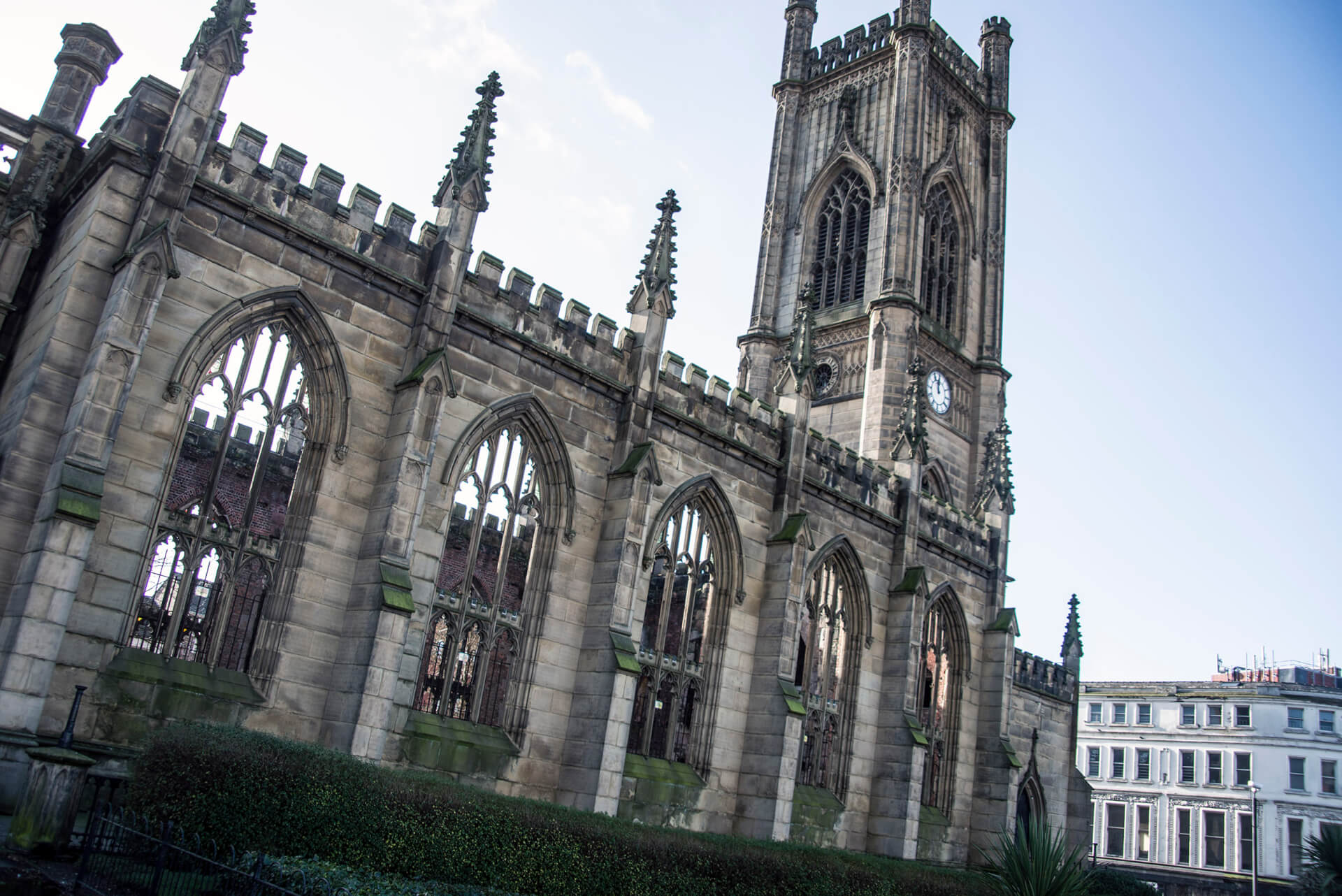 Affectionately known by the locals as "The Bombed Church", St Luke's Church is quite an eyesore.
Standing at the corner of Berry Street, the ruins of the church serves as both a memorial to the lives lost in the second world war and a venue for events.
A grade II listed building, St Lukes is also just a short walk from our Duke Street serviced apartments.
Berry & Rye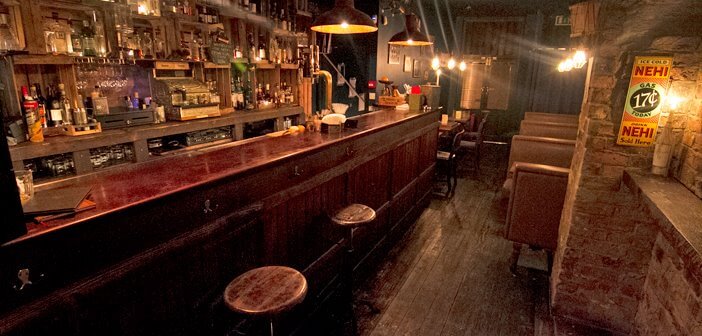 The cat may be out of the bag with this one, but Berry & Rye is still a true gem!
Taking inspiration from the era of Prohibition and speakeasy's, Berry & Rye boasts some of the best cocktails found in all of Liverpool.
It may not look like a bar from the outside, but knock at the door and you'll be taken back by this slice of nostalgia.
Alma De Cuba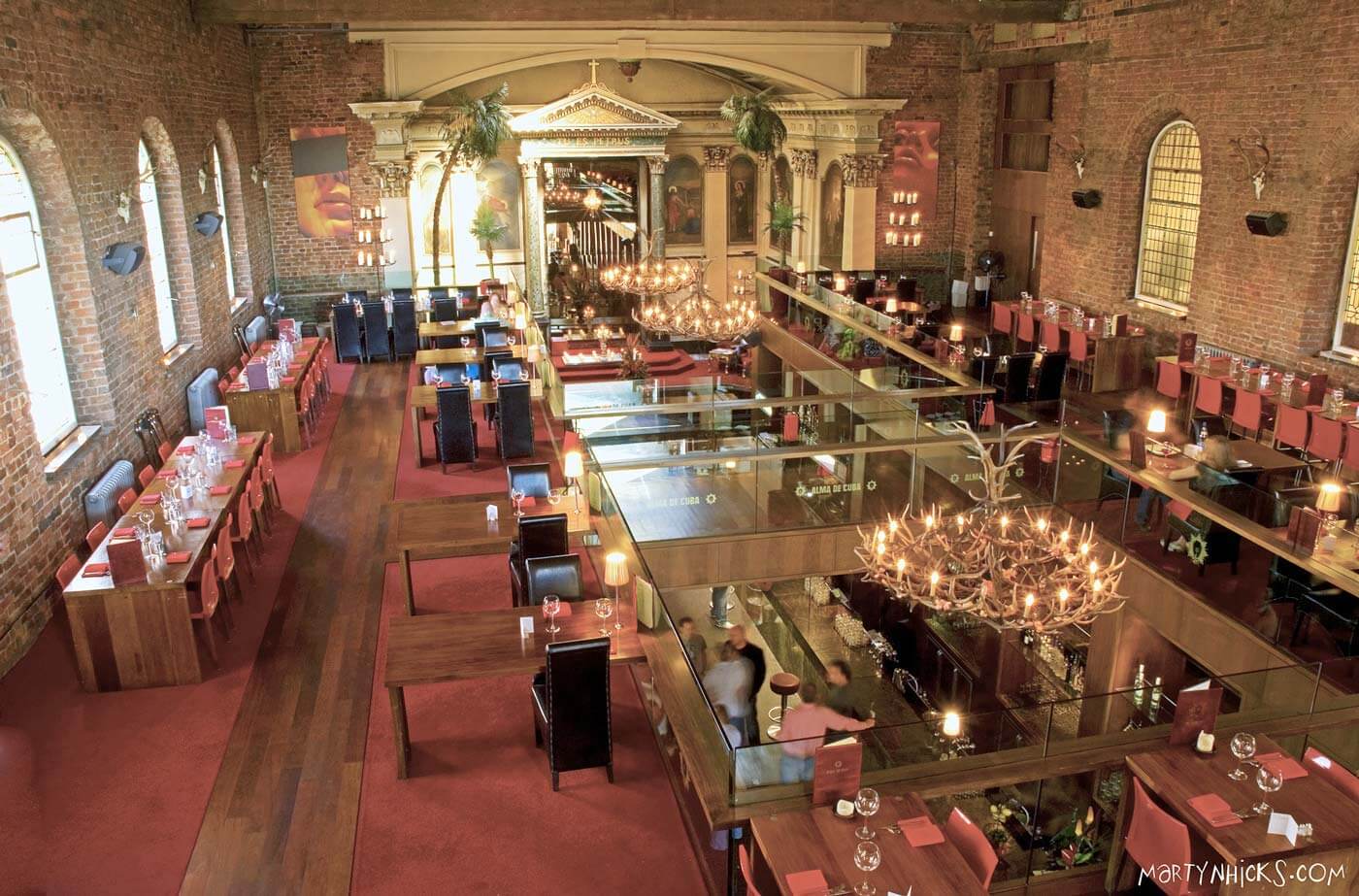 Keeping with the theme of great bars in Liverpool, we can't exclude Alma De Cuba.
Set inside the magnificent conversion of the former St Peters Catholic Church, Alma De Cuba is an eclectic mix of Cuba, Hispanic and Latin American influences fused together.
Not just a fantastic bar, Alma De Cuba is also part-restaurant and serves up great food to boot!
Philharmonic Dining Rooms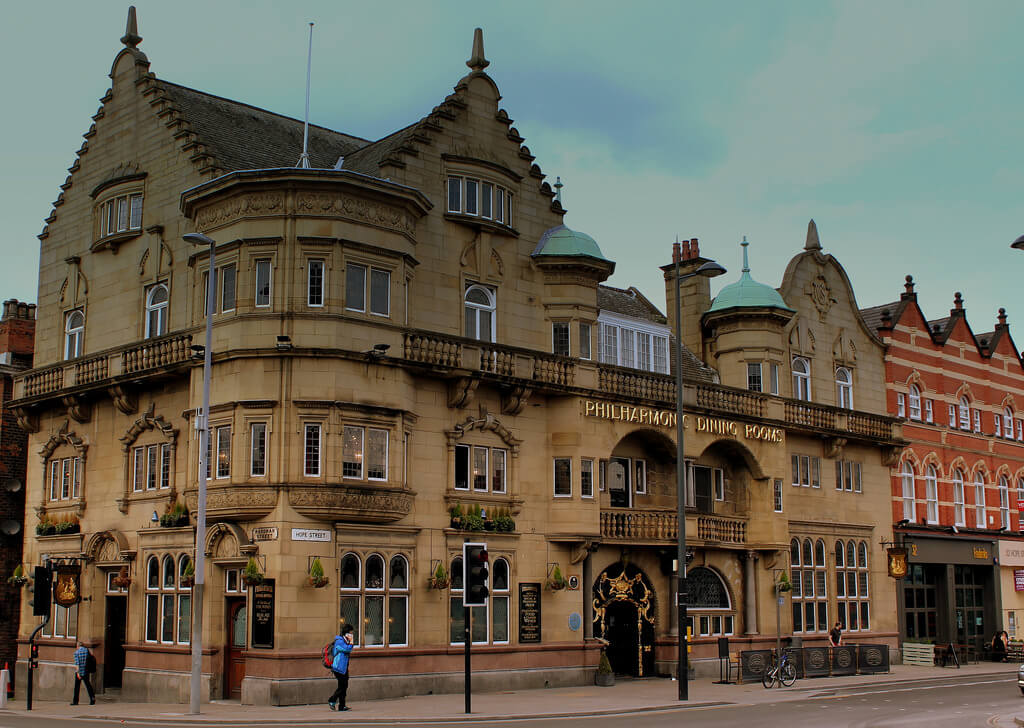 The Philharmonic Dining Rooms is a must should you go exploring in Liverpool City Centre.
Built in the 1800's, this immaculately designed public house takes its name from the Liverpool Philharmonic Hall across the road.
While visitors will be taken back by the stunning architecture, it's worth a visit just for the infamous toilets.
The Brink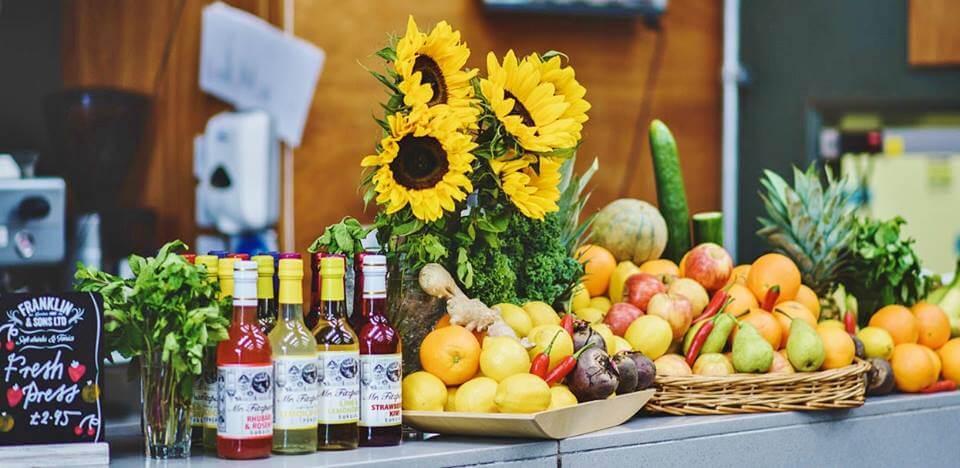 The Brink is Liverpool's first dry bar and restaurant.
In addition, this revolutionary venue also regularly displays grat live music, poetry, plays, performances, open mic evening and will even screen local football matches.
Visitors can find The Brink just a short walk away from our Duke Street serviced apartments.
The Tavern Company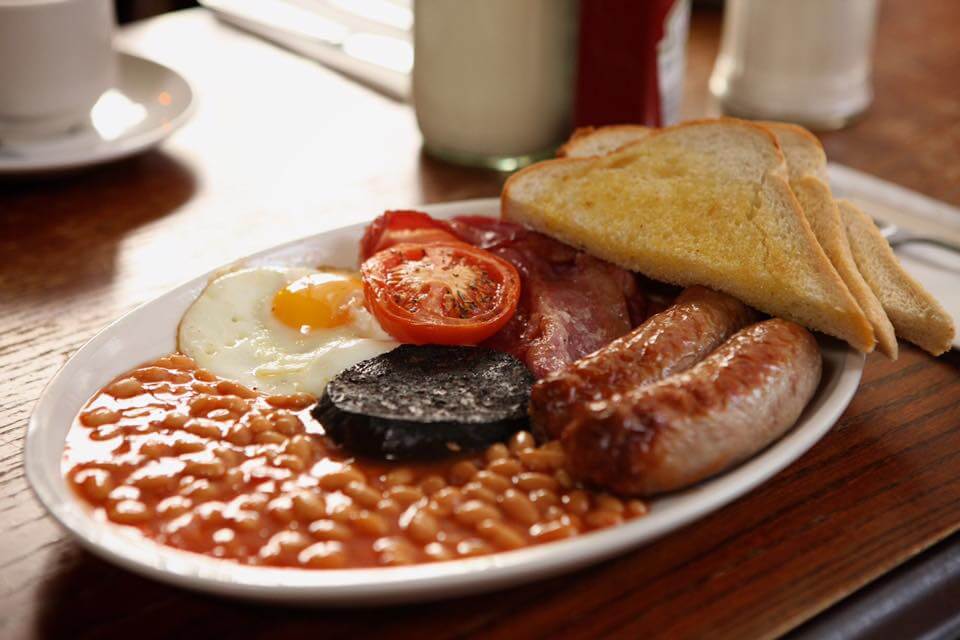 The Tavern Company in Smithdown Road is the home of Liverpool's award winning breakfast!
A two-time winner of the UK's Best Breakfast, the Tavern is a firm favourite among the locals.
The Tavern's mouth-watering full English breakfast consisting of two specialist sausages,  lean back bacon, fried egg, grilled tomato, black pudding, baked beans and thick sliced toast made from homemade bread. Add in bottomless tea and coffee and that's a perfect start to the day!
Homebaked Anfield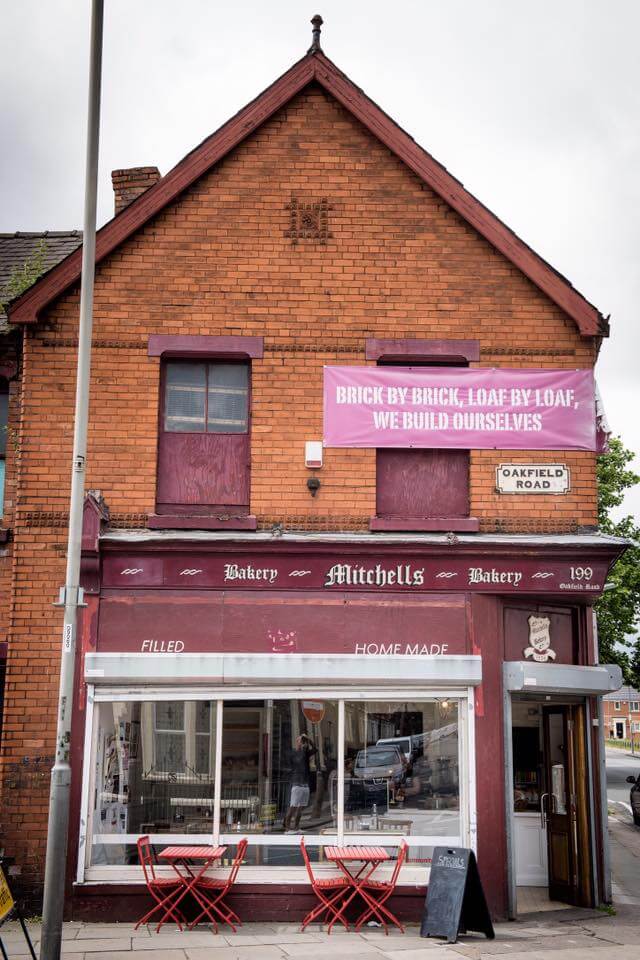 One for the football fans, Homebaked is just over the road from Anfield Stadium.
Homebaked Anfield is a community run, cooperative bakery managed by a dedicated team of staff and volunteers.
Serving everything from delicious pies to homemade Scouse, why not pop in next time you go to watch Liverpool play?
Dream (Sculpture)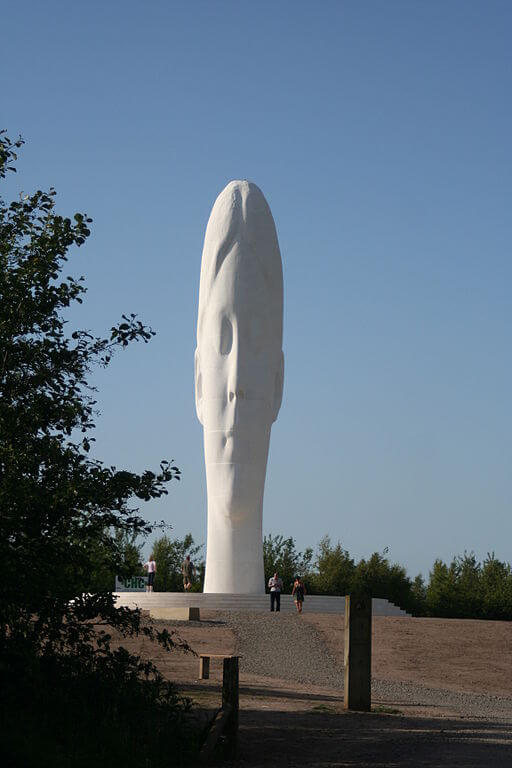 Should you wish to explore the Merseyside area, we recommend the Dream Sculpture in St Helens.
This 20-metre high sculpture takes the form of a young girl's head in a dream-like-state. The statue was commissioned by ex-miners and St Helens council to reflect the aspirations of the community.
Dream was previously featured in our blog "14 great places within an hour drive from Liverpool".
Another Place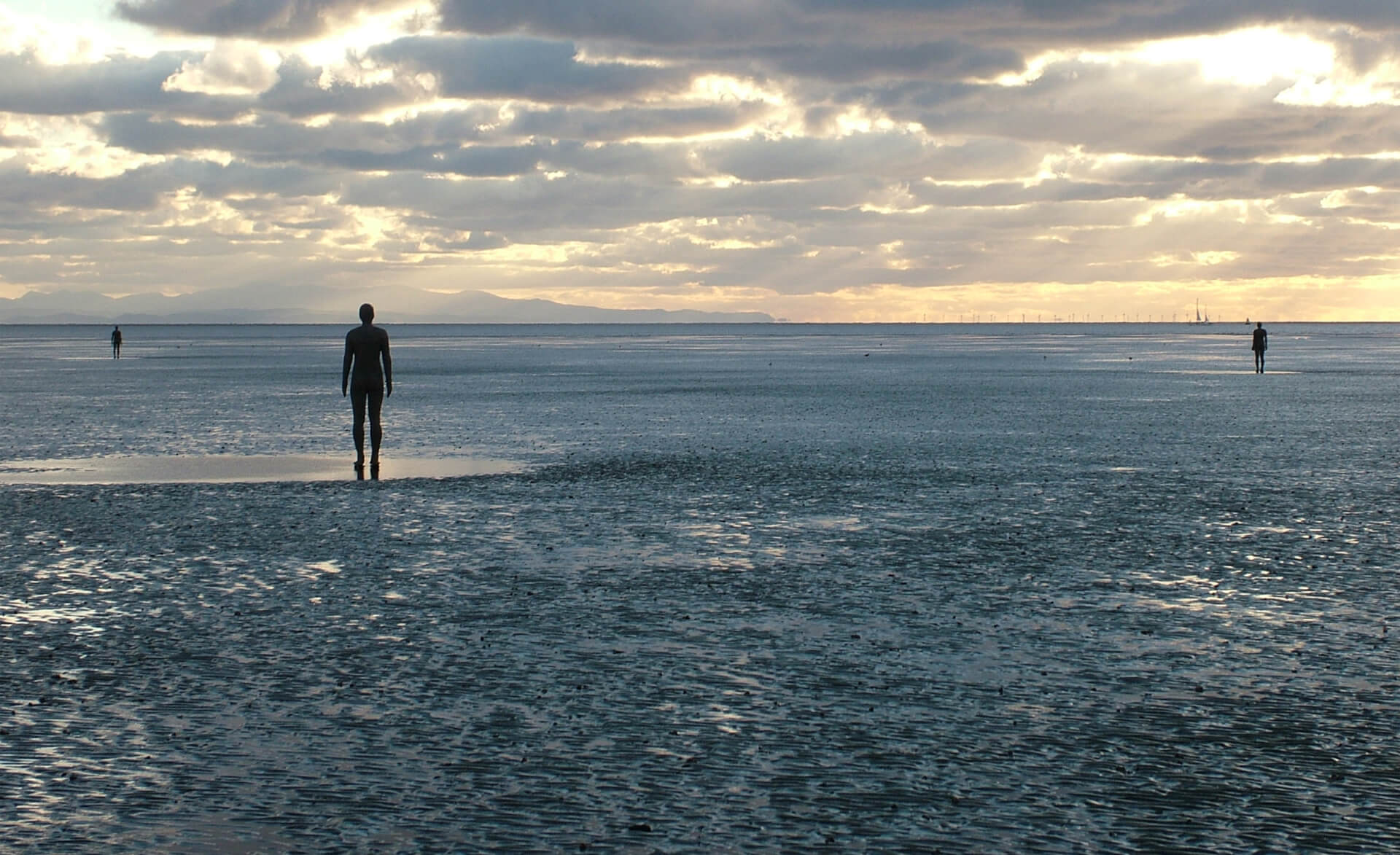 Alternatively, you could visit Crosby Beach; the home of the Iron Men!
Sir Anthony Gormley's modern sculpture "Another Place", consists of 100 cast iron figures spread out along the foreshore and almost one kilometre out to sea. While the statues have previously seen across Europe in places like Germany and Belgium, they became a permanent fixture at Crosby Beach in 2007.
We can guarantee you've never seen this at a day at the beach before.
Everton Brow
Finally, we return back to Liverpool for our final hidden gem.
Everton Brow is located just north of the city centre and offers quite a picturesque view of Liverpool skyline. There are plenty of great scenic views to experience in Liverpool but this has to be one of our favourites.
It's fitting that we've ended on one of the true hidden gems in Liverpool!
BASE Serviced Apartments offers an unrivalled service for those looking to stay in a fabulously contemporary yet homely property, within spectacular city environments.
Choose from our range of one, two and three bedroom properties within the heart of Liverpool or Chester.
All apartments are fully-furnished and fully-equipped providing you with your own environment to entertain guests or simply to switch off and unwind.
We are the real alternative to hotel living!
Book your next getaway with us now! For families, we would recommend our Duke Street and The Docks apartments. For leisure breaks, we would advise looking at our Sir Thomas Street or Cumberland Street apartments.
If you're heading to Chester, check out our range of properties available at City Road.