Liverpool is well into the summer and there is no sign of things cooling down for us in August.
While July brought the city a vast array of festive events, not to mention the hottest day of the year so far in the UK, August in Liverpool looks to be a case of quality over quantity.
Only a handful amount of events are taking place over the next month which allows people visiting Liverpool the perfect opportunity to relax, unwind, enjoy the (hopefully) good weather and take in the sights.
So pull up a chair as Base Serviced Apartments talks you through the best events and attractions coming to Liverpool this August, starting with:
Liverpool Loves
Thursday 4th – Saturday th August
Liverpool Pier Head

A festival that celebrates the very best that Liverpool has to offer! Liverpool Loves is a three day long celebration of the very best culture, food and drink, organisations and business within Liverpool.
Created by Orb CIC with the intention of being the cities only celebration solely about Liverpool, Liverpool Loves is a family-friendly one-stop shop which highlights and promotes the charm, passion, pride and determination which can only be found in Liverpool.
Featuring the very best of Liverpool's local organisations, independents and social enterprises coming together to help provide a truly unique experience for the city at an iconic city centre setting in the Pier Head.
Split into four events; Liverpool Loves Business, Liverpool Loves Culture, Liverpool Loves Food and Liverpool Loves Wellbeing, there will be something to appeal for all interests. From live music and local artists (headlined by Liverpool's own cult favourites The Tea Street Band), amazing traders and food vendors (succulent hog roast anyone?), you are sure to have a memorable experience which ever day you attend.
Liverpool Loves isn't just about entertainment, it also aims produce a significant economic impact for the local visitor economy, supporting local jobs and promoting Liverpool as a world class tourist destination. With intentions to reinvest all profits from Liverpool Loves back into creating new businesses and providing funding opportunities for local aspiring entrepreneurs, the festival truly does put Liverpool first!
Last year's event recorded an attendance of almost 30,000 people and the 2016 edition looks to be bigger and better.
The full schedule can be viewed online.
Russell Watson
Friday 5th August
Liverpool Philharmonic Hall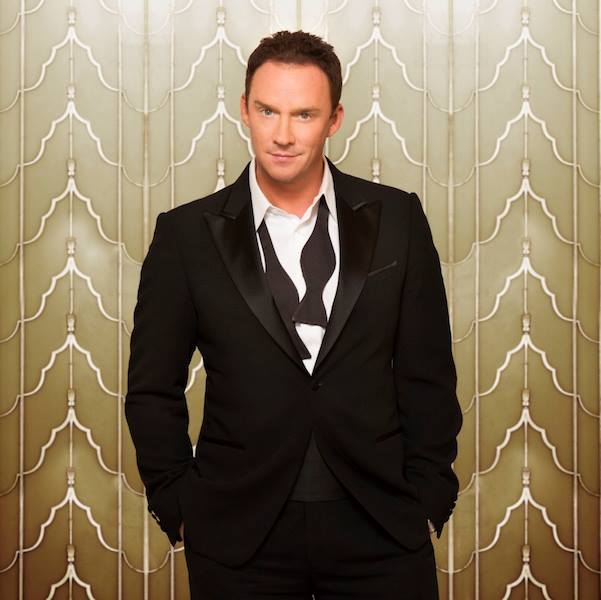 The UK's best-selling classical crossover artist of all time, Russel Watson, returns to Liverpool performing a collection of our most beloved songs.
The critically acclaimed singer has been hailed as "Salford's answer to Pavortti" and it's hard to argue with such an assertion as Watson has captivated audiences across the globe.
Russell Watson will be bringing his "Songs From the Heart" tour to Liverpool Philharmonic Hall for what should be an enchanting evening.
Further information can be viewed online.
Much Ado About Nothing
Thursday 11th August
Knowsley Hall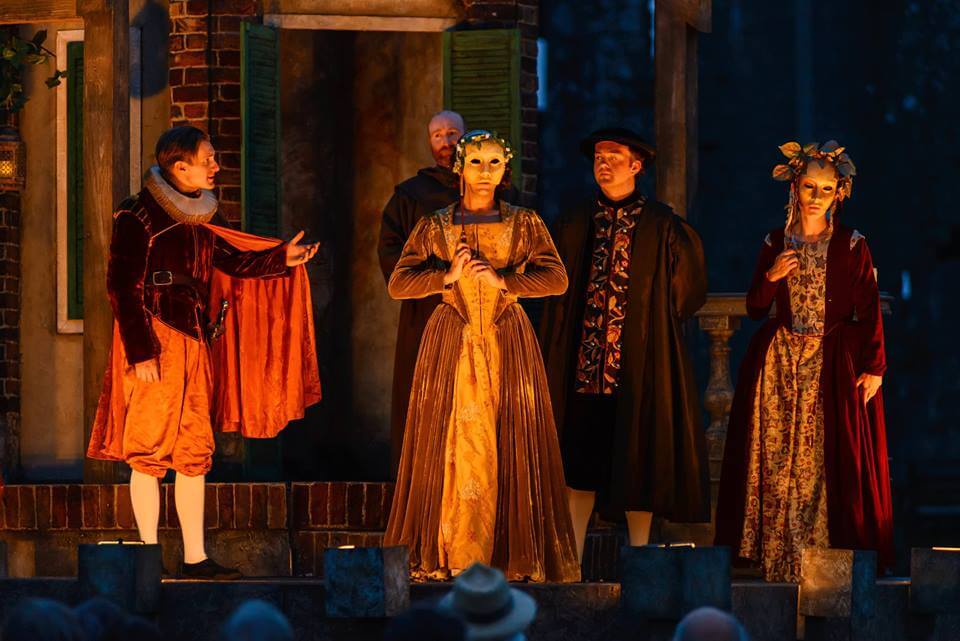 The Lord Chamberlain's Men invite all to join them this August for a very special performance of Shakespeare's infamous comedy Much Ado About Nothing, which will take place entirely on the grounds of Knowsley Hall.
An outdoor performance of Shakespeare's battle of the sexes comedy, it will also commemorate the 400th anniversary of the bard's death. In addition, the show will also feature an entirely male cast with Elizabethan costume, music and dance.
For those seeking an evening of culture, why not take a chair and picnic for a unique open air performance on what should be a glorious summers evening.
Ticket information and pricing can be viewed online.
Lazytown – Live!
Thursday 11th – Saturday 13th August
Liverpool Empire Theatre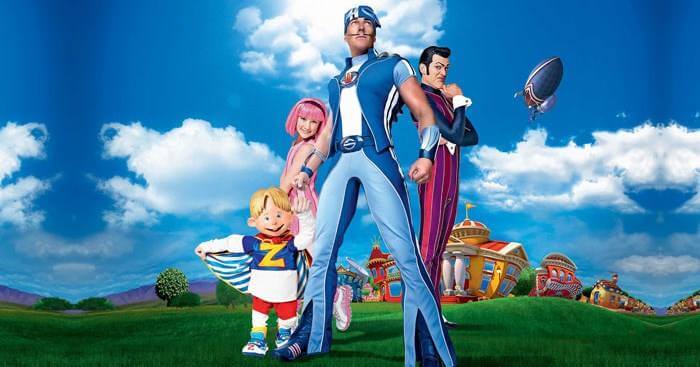 One to keep the kids entertained over the summer! The popular children's TV show Lazytown comes to life at the Empire Theatre this August with Lazytown Live on Stage.
A 60 minute nonstop highly energetic and interactive show that's jam packed with singing, dancing, acrobats and features original songs from the hit TV show.
Whether your little ones know and love the characters or even if it's their first time with new friends, they will surely fall in love with this wonderful interactive live show.
Tickets for Liverpool shows can be viewed online.
Tri Liverpool
Sunday 14th August
Starting point at King's Dock, Liverpool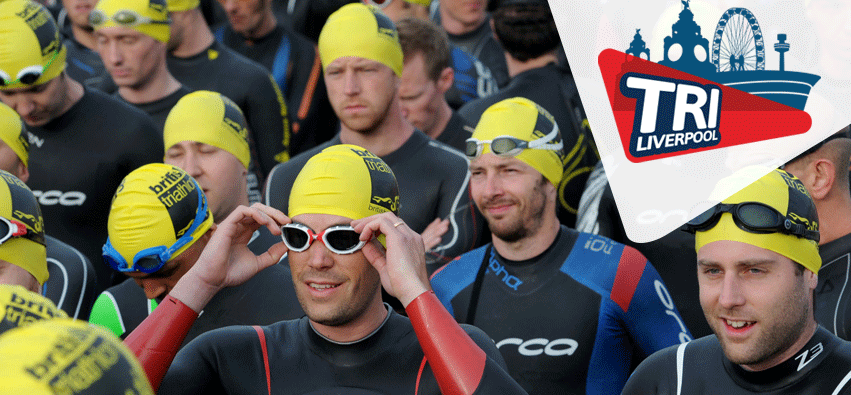 Back for a fourth year, Tri Liverpool is an exhilarating triathlon that takes places within Liverpool City Centre.
Tri Liverpool has gained national recognition for it's urban city centre course that caters for a diverse range of entrants. Whether you are a novice looking to test your limits or even if you wish to qualify for the Great Britain Age-Group Team, all competitors are regarded as equals and complete the same course as the elite triathlon sporting stars.
Entrants are able to choose one of three courses: Beginner, Standard or Sprint with the option to complete the latter as one of three team members in a group relay
Liverpool City Council created the event alongside British Triathlon, allowing those who dare to compete for the opportunity to cycle, run and swim past famous and iconic landmarks within Liverpool's city centre.
Entry details for Tri Liverpool can be viewed online.
Live and In Conversation: An Evening with Martha Reeves
Sunday 14th August
Cavern Club, Liverpool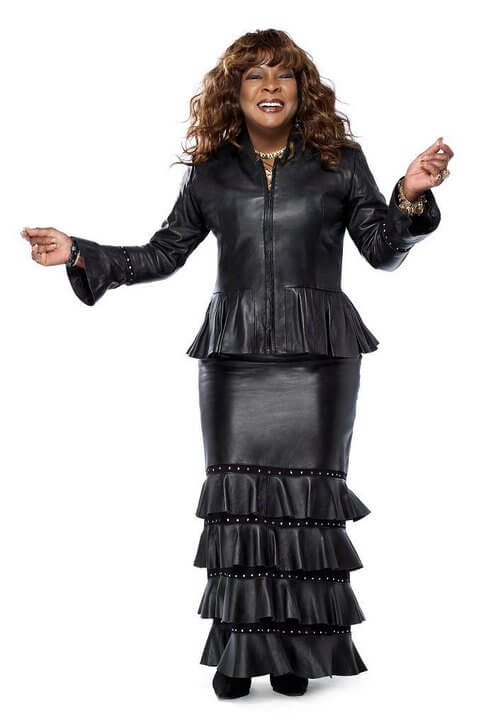 Motown legend Martha Reeves will heading to Liverpool this August for a very special performance at the world famous Cavern Club.
Celebrating her 75th birthday, Miss Reeves will be taking part in an unmissable two part set titled An Evening with Martha Reeves. Beginning with an intimate discussion with award winning journalist David Nathan, she will no doubt be talking the Liverpool audience through her incredible career with more than a few fun anecdotes thrown in for good measure.
Then it's a a full set of her hits and fan favourites alongside her band, The Vandellas.
This will certainly be a memorable evening for any Motown fans and not to be missed. Event information can be found online.
West Side Story 2o16
Thursday 18th –  Saturday 20th August
Liverpool Empire Theatre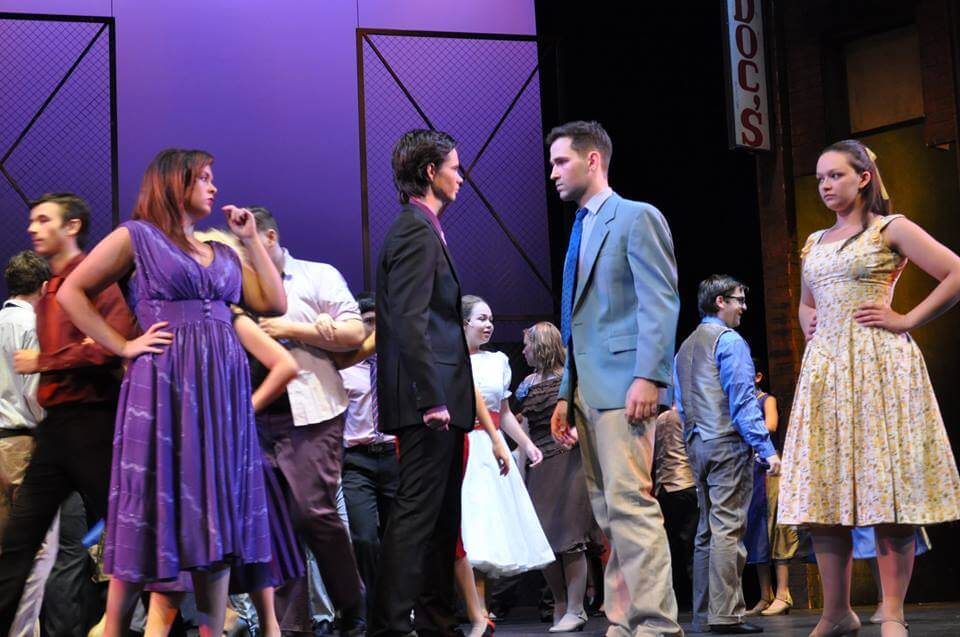 A cast of young Liverpool performers will be working alongside a professional creative team to put on a sparkling performance of West Side Story, one of the most beloved musicals of all time.
The Liverpool Empire Creative Learning Summer Project will provide a chance for the city's brightest young stars to perform on the big stage at the Empire Theatre this August.
West Side Story includes such renowned musical classic such as "Tonight", "Maria", "Somewhere" and "I Feel Pretty" – now experience the best of local talent retell this word famous story.
Tickets can be purchased online.
Julian "JuJu" Marley
Saturday 20th August
District, Liverpool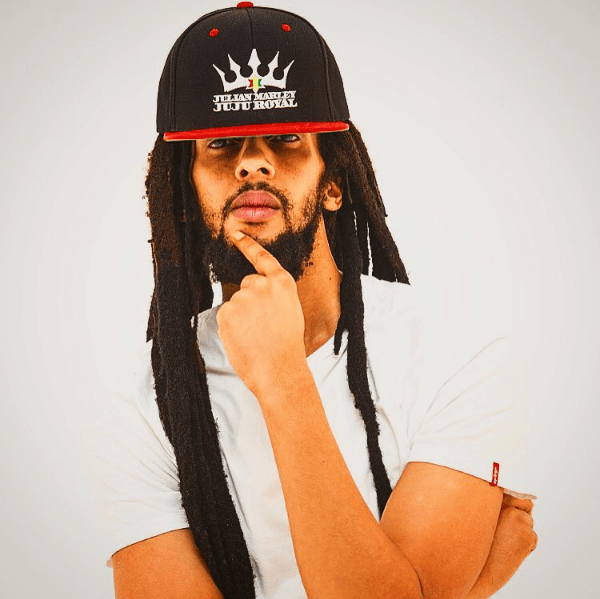 He's the son of Reggae legend Bob Marley, a Grammy nominated artist and an internationally acclaimed Roots Reggae star – now Julian Marley will be heading to Liverpool this August for a special summer performance.
JuJu will be live at District with his full 11 piece band performing a collection of his hits and favourites such as "Boom Draw" "Lemme Go" and "Violence in the Streets".
Along with his brothers Ziggy, Damien and Stephen, Julian is one of Bob Marley's most high-profile children and as such music has always played a prominent part of his life.
Brought to the city by Punch Touring and Africa Oyé, support will come from Iba Mahr, a young star in the making who will go down a treat with reggae lovers, the perfect opener for Julian Marley.
If you are a fan of reggae visiting Liverpool this August, then this show is a must attend event. Ticket information can be found online.
International Beatleweek
24th – 30th August
*various locations
An annual celebration of Liverpool's most famous sons, International Beatleweek returns to the city where it all began.
Celebrating the music of The Beatles, the festival is a true international gathering, welcoming fans from across the globe with music from around 70 bands and musicians from 20 different countries.
Organised by Cavern City Tours, International Beatleweek will infect Liverpool with Beatlemania with live music as it's focal point all day every day. While it's obvious hat the world famous Cavern Club features heavily during the festival, other venues in the city centre such as the Royal Court, St George's Hall even Alma De Cuba will taking part in the festivities.
There will even be a Beatles Convention taking place at Adelphi Hotel on the final day to further entice fans with a huge Beatles marketplace, special guest speakers, rare videos and more.
Whether you are a die hard Beatles fan or even if you just want to check out the festival and see what it's all about, make sure you don't miss out this August when Beatlemania returns to Liverpool!
To learn more about this fantastic event, please visit the official website and full event schedule .
Sarah Millican
Saturday 27th & Sunday 28th August
Liverpool Echo Arena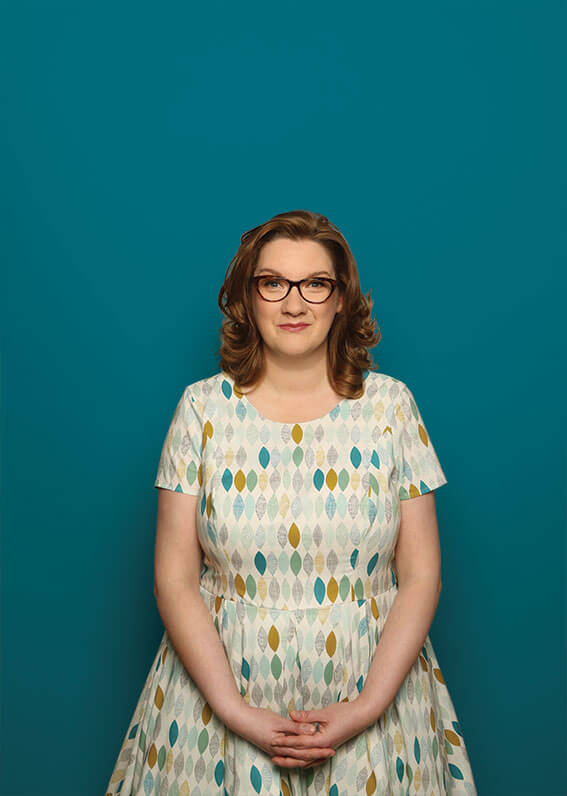 Sarah Millican has become one the UK's most beloved comedians, having gone from winning the Best Newcomer Award at Edinburgh Fringe Festival to becoming a household name in the UK with a string of successful tours and accolades under her built in just seven years.
A natural storyteller who charms the audience through her skilfully delivered gag-packed anecdotes about life's curiosities, Sarah will be bringing her Outsider tour to Liverpool at the Echo Arena with a second date added due to popular demand.
Ticket information is available online but be warned they will go fast!
Folk on the Dock
Saturday 27th – Monday 29th August
Albert Dock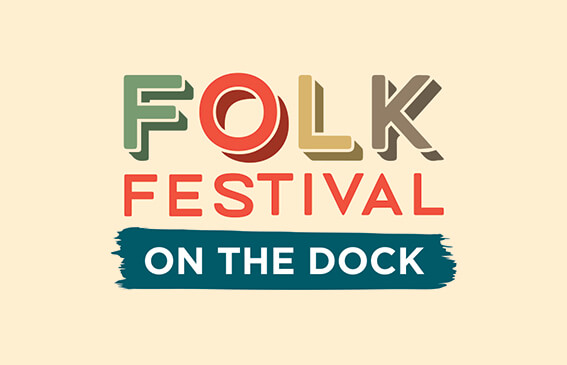 Folk on the Dock is a brand new Liverpool music festival showcasing the very best in folk, accoustic and roots music taking place at the iconic Albert Dock over the August Bank Holiday Weekend.
Bringing together Liverpool's rich music and maritime heritage, Folk on the Dock is a family-friendly free event with ticketed elements to the programme. It will tell the fascinating story of how the ships and crewes coming through Liverpool's docks helped forever shape the musical landscape of the city.
A special highlight from the programme include a special accoustic concert at Tate Gallery by The Christians. BBC Radio 2 DJ, Janice Long, has also been announced as the host of the main stage at the festival – an important Liverpool figure in the music industry, she is a patron to the Liverpool Insitute for Perfoming Arts as well as the first female presenter of Top of the Pops.
The celebrated Liverpool Shanty Festival will also form part of the event, showcasing international shanty artists.
Further information can be found online.
Special Mentions
Mersey Ferries Summer Evening River Cruises
Sunday 7th August
Thursday 18th August
Sunday 28th August

We last spoke about Mersey Ferries Summer Evening  River Cruises in on our June preview blog which you can check out here.
The popular evening River Cruises will be finishing for 2016, culminating in three voyages this August.
Ticket information can be viewed online.
Liverpool Biennial
*throughout August
*various locations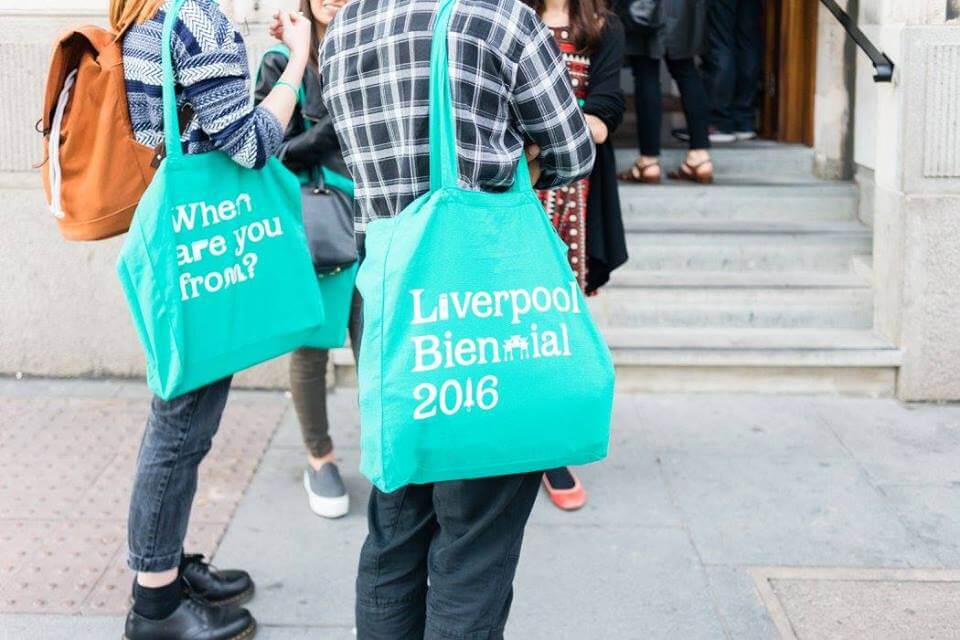 We paid special attention to Liverpool Biennial when it returned to the city back in July, which you can read about here.
As expected, Biennial has already been a rousing success for Liverpool and for anyone visiting the city in August we still highly recommend checking out some of the fascinating art and exhibitions that Liverpool Biennial has to offer.
Special events taking place in August include an array of performances, family-friendly workshops, inspiring talks, fascinating guided tours and unique films.
The full schedule can be viewed online.
Football is coming home!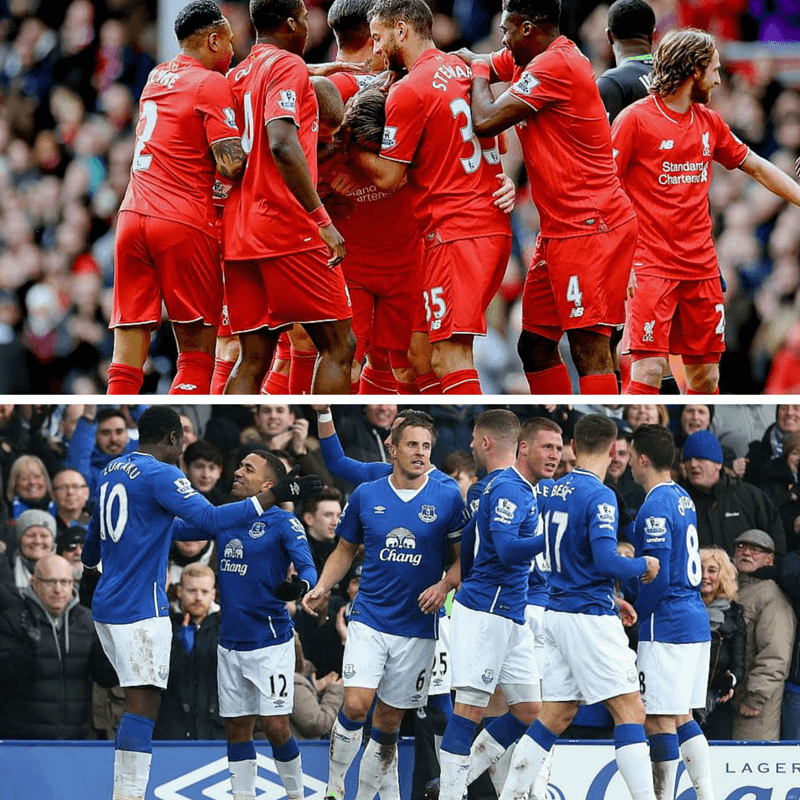 The long wait is almost over as August will see the start of the new season for 2016/2017 of Premier League Football.
Both Liverpool and Everton will be in action over August with the following home fixtures taking place for the mighty blues of Everton.
Everton Home Fixtures – August 2016
Saturday 13th August
Everton FC vs Tottenham Hotspur (Kick Off: 3pm)
Saturday 27th August
Everton FC vs Stoke City (Kick Off: 3pm)
Unfortunately, Liverpool's first three fixtures of the new season will be played away with their first home match due in September. If you're a blue however, then make sure you head to Goodison Park this August to see the start of Ronald Koeman's new reign as Everton boss.
Come on you Blues!
Southport Flower Show
Thursday 18th – Sunday 21st August
Victoria Park, Southport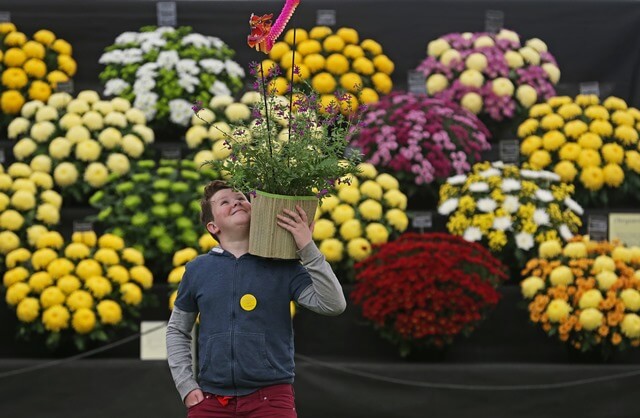 If you fancy a great day out with the family a little further afield, then you can't go wrong with Southport Flower Show.
Located in Victoria Park and within walking distance of Southport Town Centre, the annual flower show is the UK's largest independent show and as such attracts over 50,000 visitors.
Southport Flower Show features: stunning garden shows, expertly crafted flower and vegetable displays, specialist food and drink demos along with special celebrity guests and much more.
As explained in our summer blog, Southport is easily accessible from Liverpool and the event would prove to be fun for the family should you be visiting Liverpool during August.
Ticket prices and further information about the show can be found online.
Creamfields 2016
25th – 28th August
Daresbury Estate, Daresbury (*just outside of Liverpool)

It may not be taking place in Liverpool, but it certainly shares a kinship with the city!
Creamfields is the world's leading dance festival taking place in Daresbury in Cheshire, a short drive away from Liverpool City Centre and attracts around 70,000 music fans.
Founded by the international dance brand Cream, it first began as a offshoot from Liverpool's Cream nightclub (there's the connection!) and has additions that take place throughout the world. However, it is fair to share that non are quite as big as the Creamfields that takes place in the UK and as such is widely regarded as the UK's number 1 dance festival.
After a 7th consecutive sell-out last year, the multi-award winning festival is a right of passage for any electronic music fan with it attracting some of the biggest and best names in dance music.
The 2016 edition will see performances from the likes of of Calvin Harris, Tiësto, Avicii, Axwell & Ingrosso, Jack Ü, Hardwell, Above & Beyond, Fatboy Slim, Annie Mac, Eric Prydz, Armin van Buuren and many more.
Creamfields once again takes place during August Bank Holiday weekend, further information can be found online.
August is also the final month of our amazing Summer Rates discount for 2016. The promotion has proven to be our most popular in some time with plenty of people taking advantage of the offer last month.
If you want a city break in Liverpool this summer, whilst staying at one of our serviced apartments in a great city centre location for less, now is the perfect opportunity for you!
All family bookings during the month of August will receive a promotional discount of 15% off the regular price, whilst all non family bookings will receive a promotional discount of 10% off the regular price. (*promotion applies to all available accommodation). To claim this offer, please call our reservations team directly and inform us about the nature of your stay.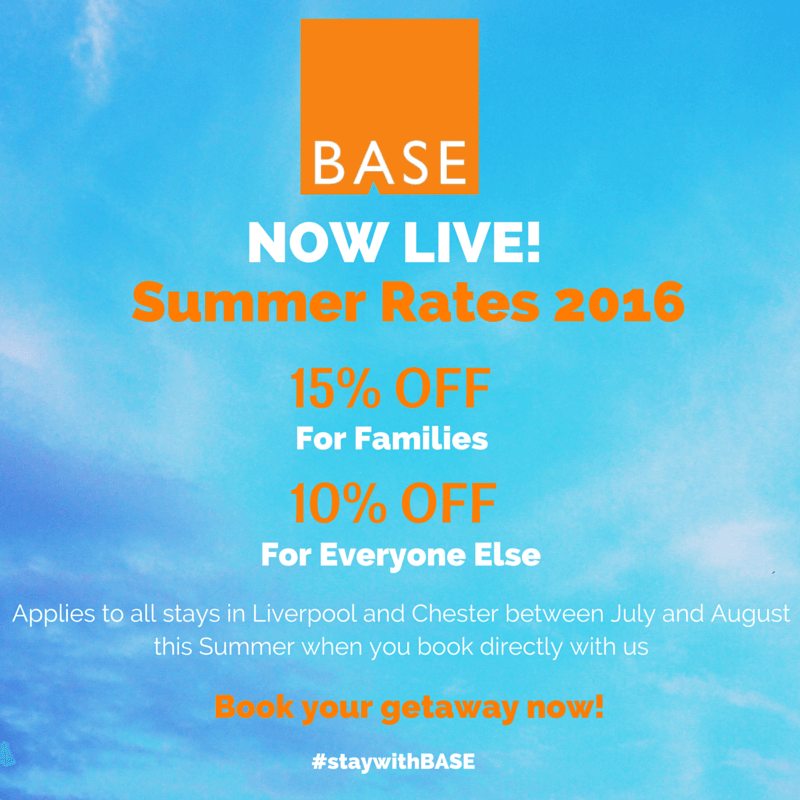 Base Serviced Apartments offer an unrivaled service for those looking to stay in a fabulously contemporary yet homely property, within spectacular city environments.
Choose from our range of one, two and three bedroom properties within the heart of Liverpool. All apartments are fully-furnished and fully-equipped providing you with your own environment to entertain guests or simply to switch off and unwind.
We are the real alternative to hotel living!
Book your next getaway with us now! For families, we would recommend our Duke Street and The Docks apartments. For leisure breaks, we would advise looking at our Sir Thomas Street or Cumberland Street apartments.