If June was the start of summer in Liverpool, then July looks be heating things up further with an array of delightful events and festivities set to take place in the city over the coming weeks.
From street parades, carnivals and exuberant cultural celebrations to Mardi Gras jamborees and live music festivals, Liverpool is bursting with life this July. We have picked our key highlights out of the many great events taking place over the coming months to show that whatever your taste may be, Liverpool has you covered:
The Choir That Rocks Live
Saturday 2nd July
Liverpool Echo Arena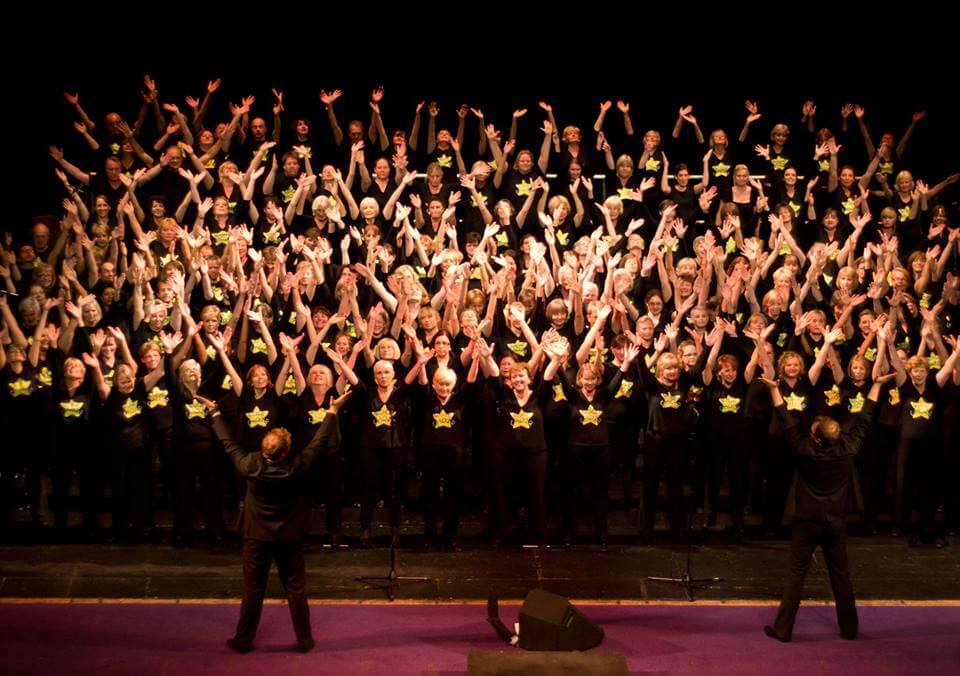 The UK's favourite contemporary choir, Rock Choir, is heading to Liverpool Echo Arena this July to bring audiences their uplifting repertoire of feel good songs.
With over 20,000 members in more than 300 local communities nationwide, Rock Choir offers an alternative to the traditional classic or community and instead offers an entry  level experience to everyday members of the public to sing along to pop, rock and chart songs all in the name of fun and inclusion.
The Choir That Rocks Live will be featuring over 400 rock choir members from Liverpool and Merseyside for an evening of joyful entertainment on Saturday 2nd July.
British Gymnastics:
"Trampoline Tumbling & DMT British Championships"
Saturday 2nd to Sunday 3rd July, Liverpool Echo Arena
"The British Gymnastics Championships Series 2016"
Thursday 28th to Sunday 31st July, Liverpool Echo Arena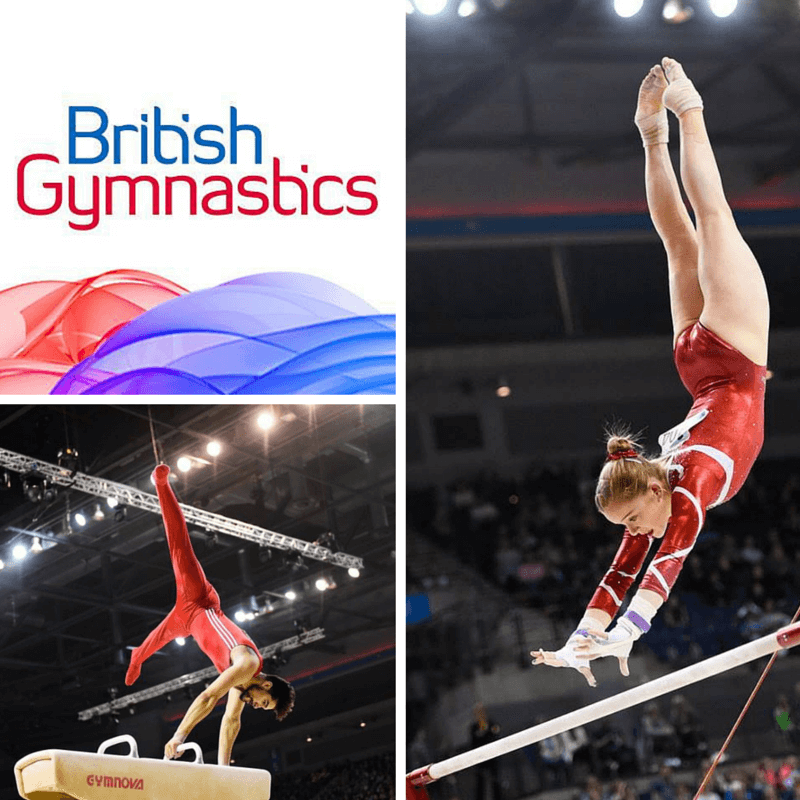 British Gymnastics returns to Liverpool this July in the form of two exciting events, ready to entertain gymnastics enthusiasts.
The first of which is the Trampoline Tumbling & DMT British Championships, taking place between Saturday 2nd and Sunday 3rd July which features jaw-dropping and gravity defying gymnastics.
Whilst the second event is The British Gymnastics Championship Series 2016 featuring four days of non-stop gymnastics action showcasing the diverse skills of Britain's elite gymnasts. The championships will take place between Thursday 28th and Sunday 31st July.
Earth Wind & Fire
Monday 4th July
Liverpool Echo Arena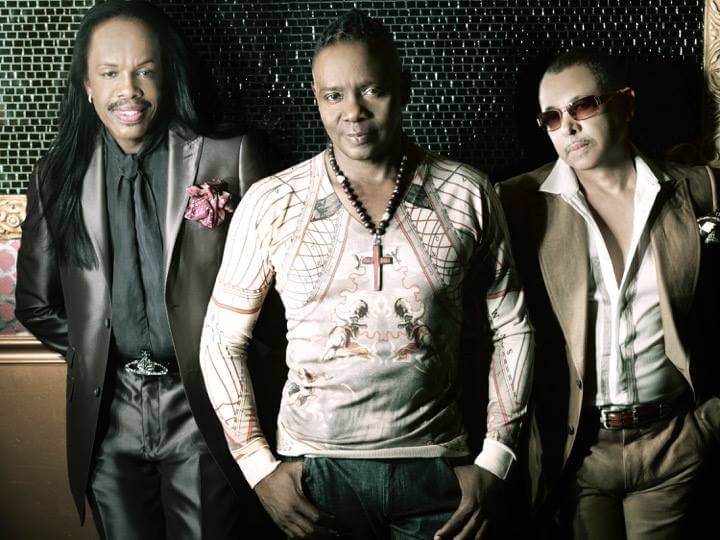 After wowing Liverpool audiences back in 2014, soul legends Earth Wind & Fire are heading back this July for what will surely be another amazing performance.
One of the most celebrated and influential groups of their genre, Earth Wind & Fire still remain among the top touring groups of all time with original members Philip Bailey, Verdine White and Ralph Johnson still present and as good as ever.
Having already been honoured with a Lifetime Achievement Award at this year's Grammys, Earth Wind & Fire look to continue their success in 2016 with this hotly anticipated Liverpool performance at the Echo Arena.
Brouhaha International Festival
Tuesday 5th to Sunday 17th July
*various locations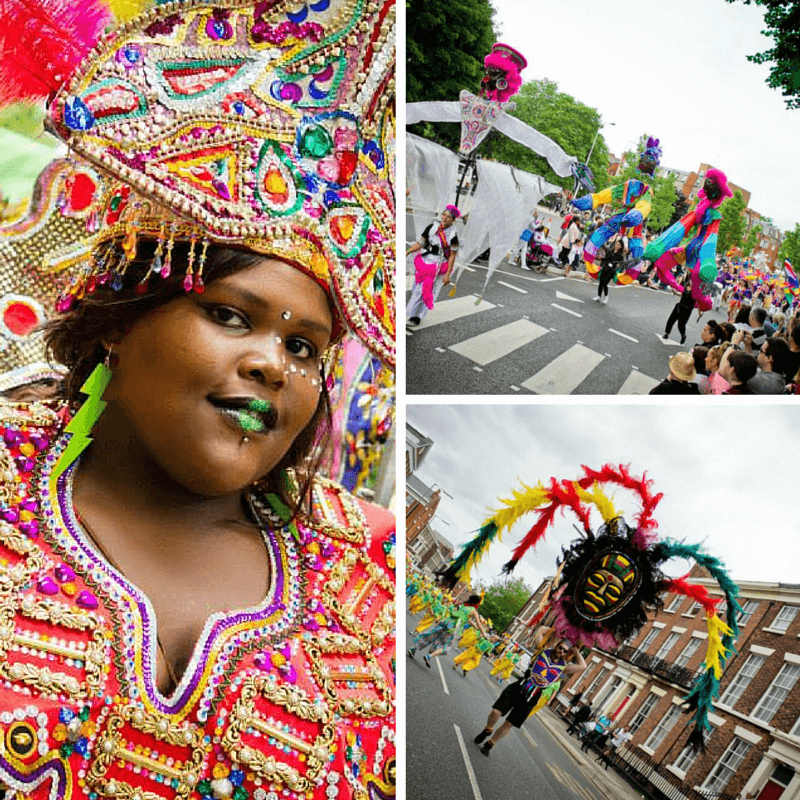 Brouhaha International Festival returns to Liverpool this July for a 14 day long celebration of international dance, music and cultural traditions.
The festival will feature a wide array of indoor and outdoor performances, carnival parades, interactive workshops and a brand new feature entitled : "The Caribbean Music Festival".
A great family friendly event!
Young DaDaFest – Music
Wednesday 6th July
Liverpool Philharmonic Hall
Young DaDaFest – Perform
Thursday 14th July
Liverpool Everyman Theatre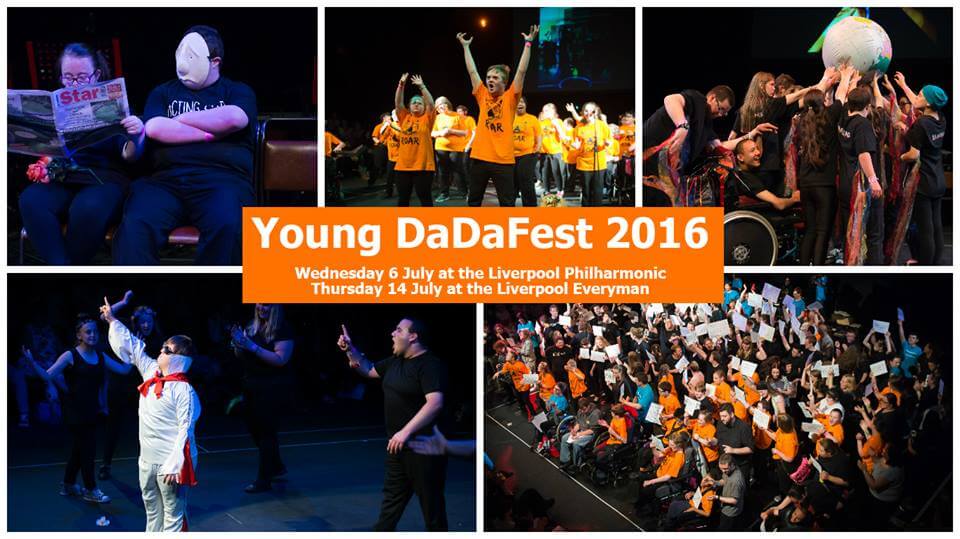 A pioneering arts festival engineered by young people, Young DaDaFest both encourages and empowers disabled and death young people through creativity.
The companion to its parent festival DaDaFest which takes place later in the year, Young DaDaFest put the youth at the forefront with over 2,000 taking part in creative projects and training including visual arts, performance, creative writing and film making.
For the first time, two Young DaDaFest events will be taking place during July, the first centred around Music taking place at Liverpool Philharmonic Hall and the second centred around Performance taking place at Liverpool Everyman Theatre.
Jim Jefferies
Thursday 7th July
Liverpool Echo Arena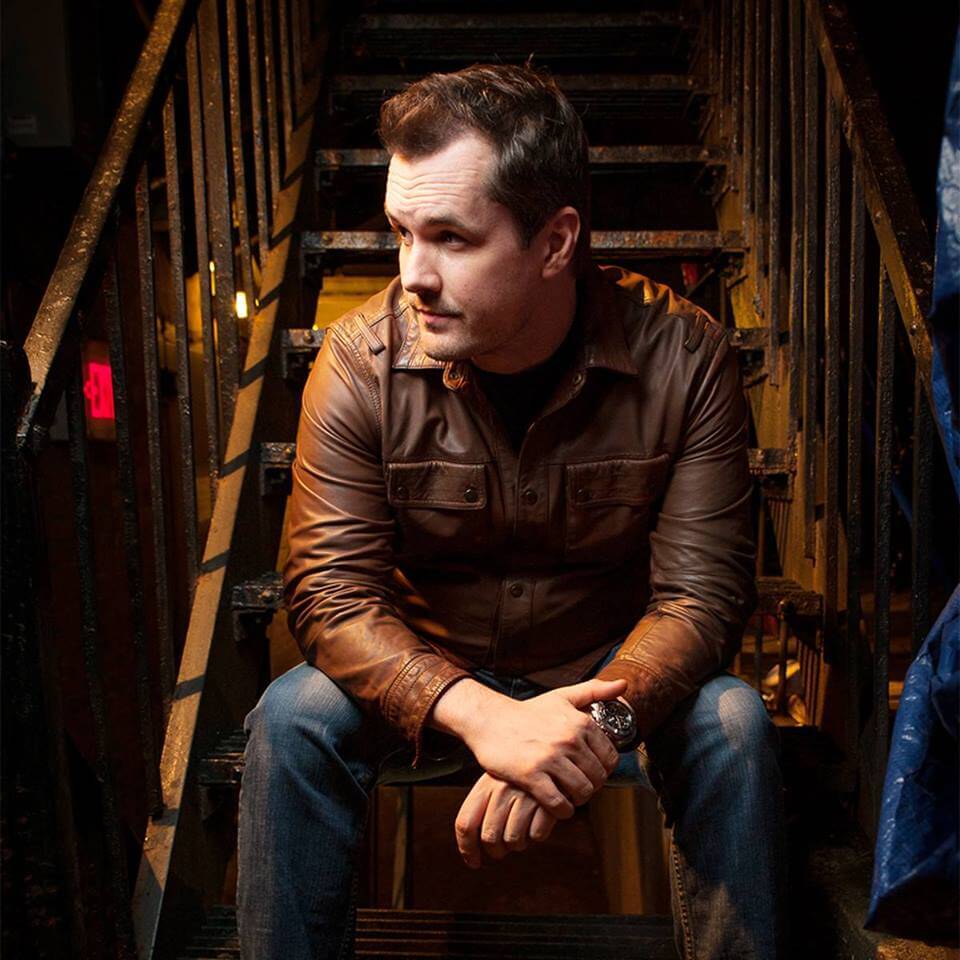 Australian comedian Jim Jefferies heads to Liverpool this July as part of his aptly named "Freedumb" tour .
Known for his razor sharp wit and willingness to tackle controversial issues without restraint, Jefferies is a not a comedian for the easily offended but simply has to be seen to be believed.
His latest Netflix special "BARE" filmed at Boston's Wilbur Theatre recently grabbed top honours at the 2015 Comedy Awards.
X & Y Festival
Friday 8th July & Sunday 10th July
Sefton Park Palm House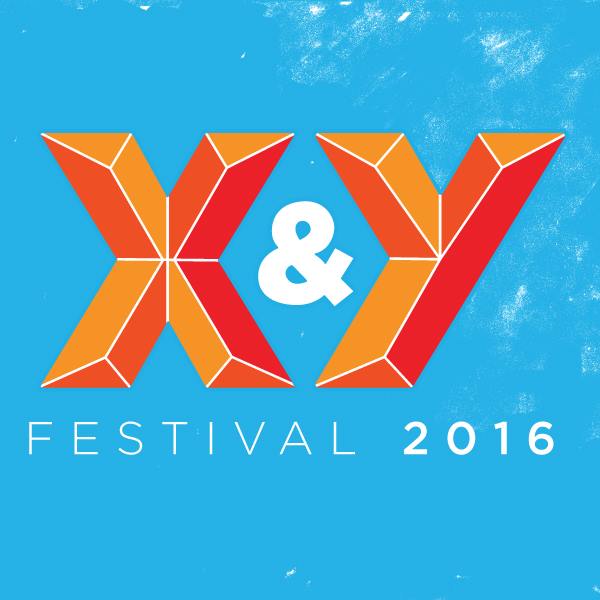 X & Y Festival is a brand new event taking place at Sefton Park Palm House over the course of two months.
The second of two installments (the first took place in June), this will arguably be the most anticipated as beloved folk singer-songwriter Frank Turner will be headlining on Friday 8th July. Turner has spent the better half of a decade making a name for himself since splitting from his post-hardcore beginnings with Million Dead and his since amassed legions of fans and critically acclaim since embarking on an acoustic based solo career.
Indie rockers Basement will headline the final day of this year's X & Y Festival on Sunday 10th July.
David Guest is Not Dead, But Alive With Soul Tour
Saturday 9th July
Liverpool Echo Arena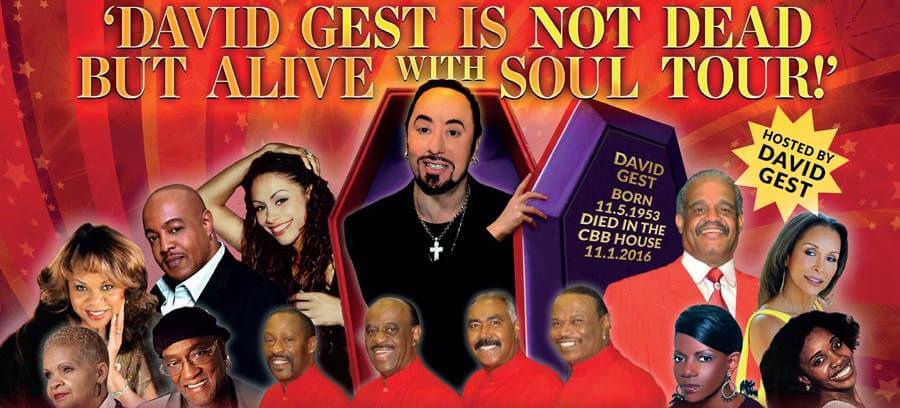 In the weeks before his shock death at the age of 62, soul legend David Guest had been busy organising a spectacular soul tour of the UK featuring various key players in soul music including Russell Thompkins Jr, Deniece Williams, Peabo Bryson, The Tymes, Freda Payne, Melba Moore, Anita Ward and Fern Kinney.
Following news the tragedy, it has been decided that the tour will go ahead now re-shaped as a tribute to the late star.
Join thousands of soul fans in Liverpool this July celebrating soul and paying tribute to a true legend!
Liverpool Biennial 2016
Saturday 9th July to Sunday 16th October
*various locations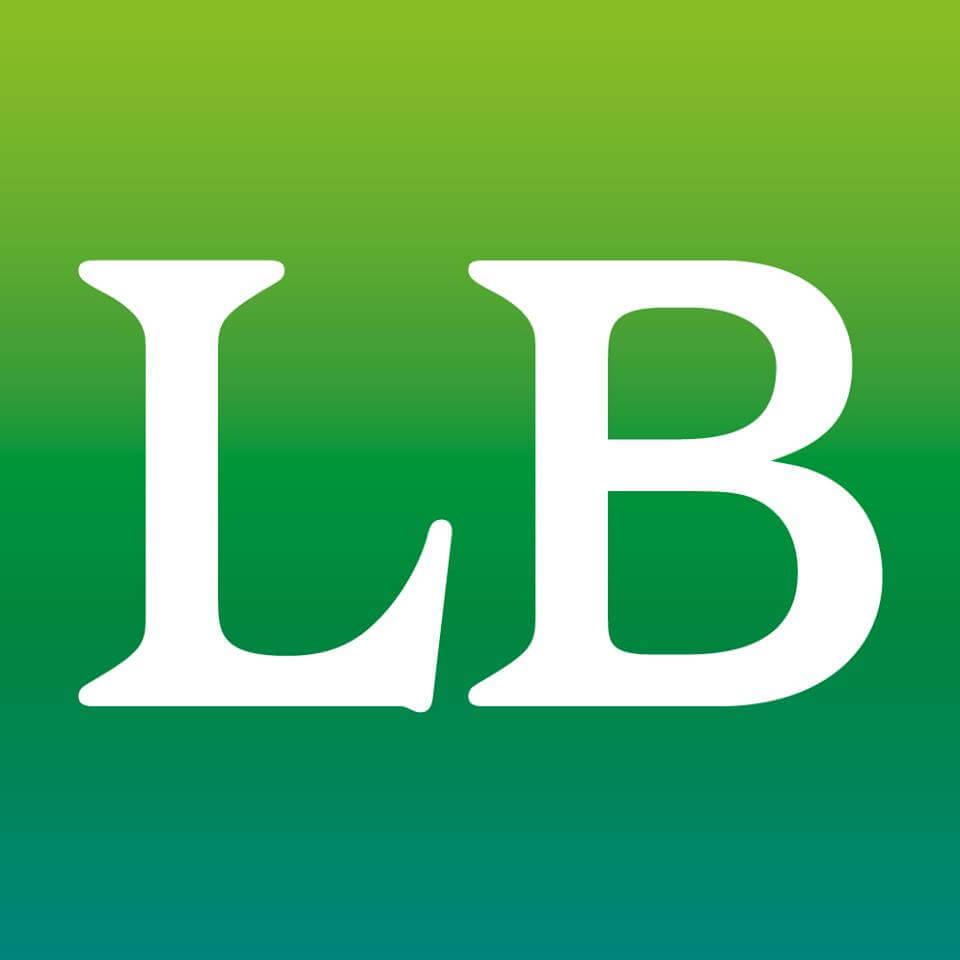 Liverpool Biennial is a 14 week long festival of contemporary art from across the world unfolding throughout different locations across the city. Taking place every two years, this free-to-attend extravaganza will be organised as one huge six-episode story within fictional worlds situated across various galleries, public spaces and unused buildings drawing from Liverpool's past, present and future.
2016 will mark the 9th edition of the Biennial and has become a much celebrated cultural event within the city of Liverpool. For 2016, children have been invited to work together alongside artists and the Biennial team to develop ambitious exhibitions, projects and publications specifically tailored for a younger audience to enjoy.
Also showing during Liverpool Biennial will are the John Moores Painting Prize at the Walker Art Gallery, Bloomberg New Contemporaries at Bluecoat and the Biennial Fringe.
The full programme for Liverpool Biennial 2016 and the locations included can be viewed online.
Vintage on the Dock
Albert Dock
Saturday 9th to Sunday 10th July

A chic celebration of all thing vintage, Vintage on the Dock heads to Albert Dock this July for a nostalgic weekend of 20th Century British cool. Since 2010, this travelling summer festival has visited cities across the UK and now comes to Liverpool as part of the final week of the One Magnificent City programme.
This award winning gathering will transform Albert Dock into a "vintage playground laced with experiences, sights and sounds that will trace the history of Liverpool's 175 year relationship with transatlantic travel".
Visitors can explore the Vintage Marketplace featuring the best traders from the North West and beyond selling vintage fashion, homewares, vinyl and memorabilia from the 1920's all the way to the 90's. There will also be a Vintage Car Display, Vintage Hair & Makeup Salon, A Jazz Club, Street Food Traders and Pop Up Street Performances amongst an array of various features set to keep attendees of all ages are entertained.
Independent Liverpool Summer Food and Drink Festival: Carnival Edition
Saturday 9th to Saturday 10th July
Great Baltic Warehouse, Baltic Triangle

Mardi Gras meets Rio on a street in Liverpool in the form of Independent Liverpool Summer Food and Drink Festival: Carnival Edition.
Independent Liverpool will be uniting the best of the cities independent businesses for a unique celebration taking place at the Great Baltic Warehouse in the Baltic Triangle. After a successful inaugural event last year, this years' festivities promises to be bigger and bolder with everything from tasty tapas to jerk pineapple, all tastes will be catered for.
If the food isn't enough, Botanical Garden will be transformed into a haven for gin lovers with a special carnival themed bar, along with live jazz music, DJ's and Liverpool's favourite drumming troupe Katumba.
Tickets for the festival can be bought online.
The Merchant of Venice
Saturday 9th to Saturday 16th July
Liverpool Everyman Theatre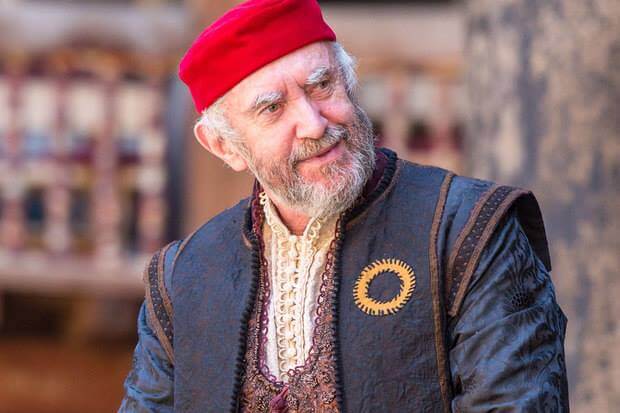 Following rave reviews in 2015, Shakespeare's Globe will be bringing their adaptation of William Shakespeare's classic play The Merchant of Venice to Liverpool's Everyman Theatre this July, with renowned English thespian Jonathan Pryce reprising his acclaimed role as Shylock.
Pryce, who has been making a name for himself recently with his performance on Game of Thrones, is also a former alumni of The Everyman which will make this run of the play extra special for theatre goers in attendance.
He will also be performing alongside his daughter Phoebe Pryce who will be performing the role of Jessica.
Elivs Costello & The Imposters
Monday 11th July
Liverpool Philharmonic Hall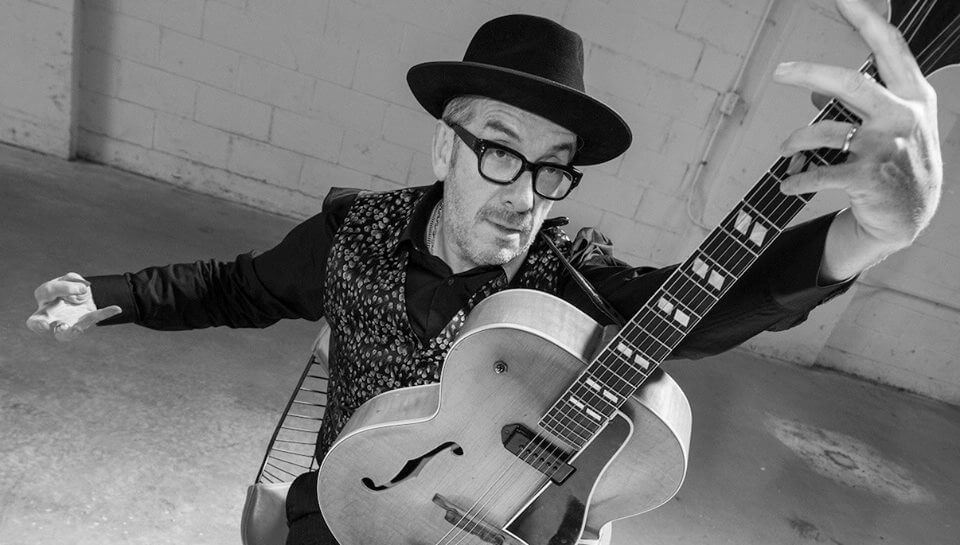 A much loved regular in Liverpool, Elvis Costello returns once again to his true hometown this time in the company of his acclaimed band, The Imposters.
Costello's music career has spanned in an impressive 35 years, recognised as being one of the first acts associated with the British Punk and New Wave movement during the mid to late 1970's. Since then he has ranged freely across different musical genres and attained a position as a one of the most respected figures in the modern era of music.
Be sure to catch Elvis Costello & The Imposters this July at Liverpool Philharmonic Hall.
Cats
Monday 11th to Saturday 16th July
Liverpool Empire Theatre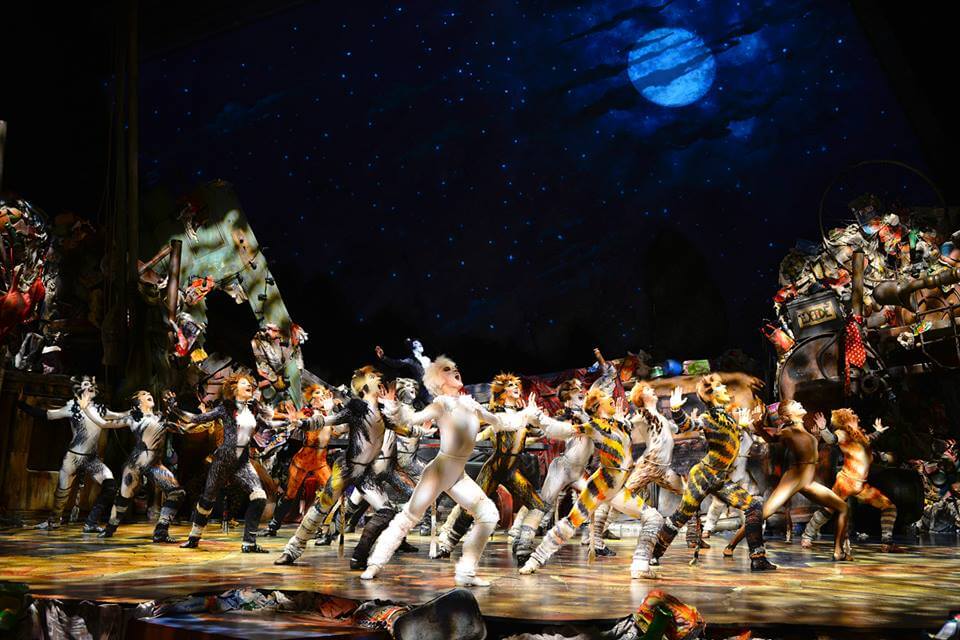 Andrew Lloyd-Webber's smash hit musical, Cats, heads to Liverpool this July to dazzle audiences with its extraordinary blend of fantasy, drama and romance.
One of the longest running shows in West End and Broadway history, CATS has captivated audiences in over 300 cities worldwide.
Adapted from TS Eliot's collection of whimsical poems "Old Possum's Book of Practical Cats", this feline themed musical features an unforgettable score that include the timeless classic "Memory".
Brazilica 2016
Friday 15th to Sunday 17th July
*various locations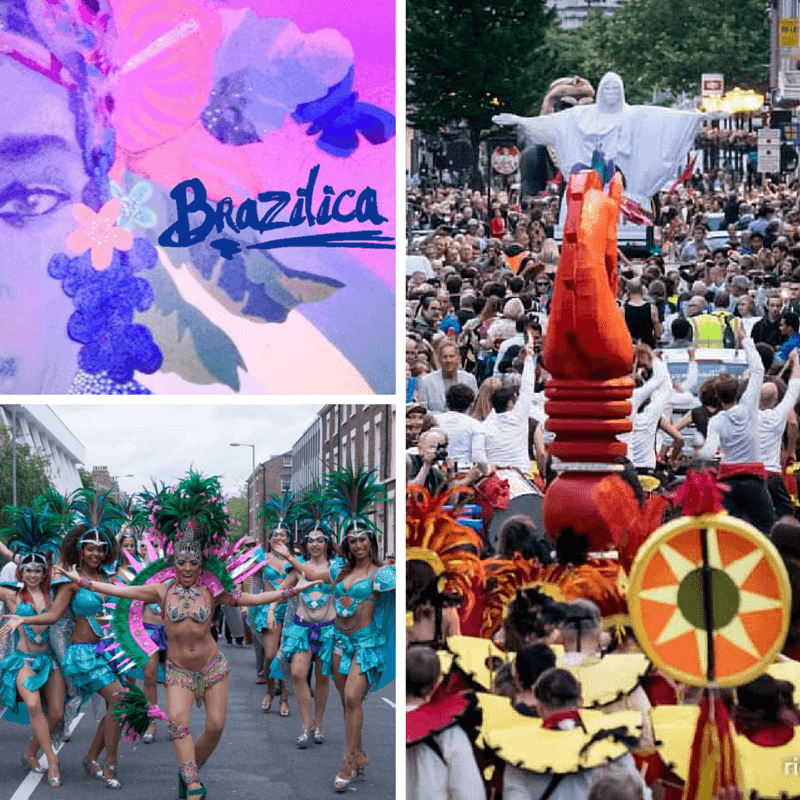 Brazilica is the UK's only Brazilian Festival held in Liverpool every July.
A celebration of Samba and Brazilian Carnival, Brazilica 2016 will feature a jam packed programme including a sprawling night time samba parade and a film festival to name a few highlights.
This year Brazilica will be using the commercial district in Derby Square as it's main location, marking the first time the event has done so.
Brazilica 2016 is set to be the festival's biggest to date with an expected attendance of up to 80,000 people. The full brochure can be viewed online.
Liverpool Arab Arts Festival
Friday 15th to Sunday 24th July
*various locations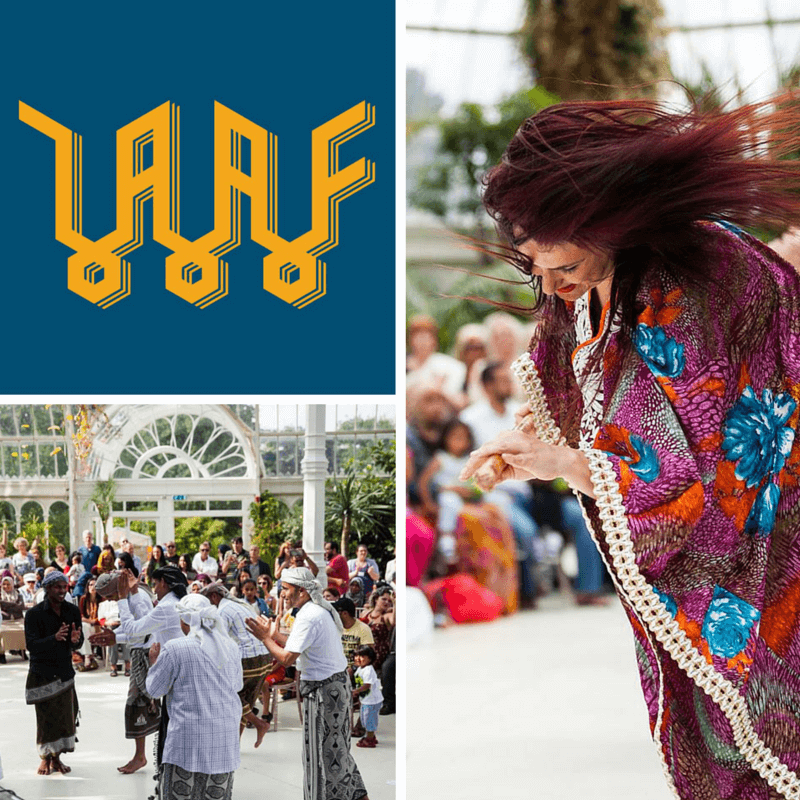 Liverpool Arab Arts Festival celebrates Arab culture through exhibitions and events at different venues across the city.
Founded in 1998, the festival acts a registered charity delivering arts and community programmes that brings diverse cultures together whilst increasing awareness of Arab culture and arts on a larger scale through a packed programme of visual art, music, dance, film, theatre, literature and special events.
LAAF 2016 will feature approximately 35 events and 147 artists across a 10 day period. The full programme for this year's festival can be viewed online.
Camperex
Friday 15th to Sunday 17th July
Exhibition Centre Liverpool

Dubbed "the indoor show for outdoor people" Camperex returns to Liverpool again this July as the one-stop shop for the outdoor lifestyle.
Camperex will transform Liverpool's Exhibition Centre to create a perfect outdoor feeling inside the state of the art exhibition halls with fun activities for all the family, picnic areas and interactive demos of the markets newest products.
Boasting a wide variety of motorhomes, campervans, caravans, awings, tents and essential camping accessories, Camperex has a broad range to fulfil every whim of the outdoor enthusiast.
Further information about the exhibition can be found online.
Nightrider Liverpool
Saturday 16th to Sunday 17th July
*various locations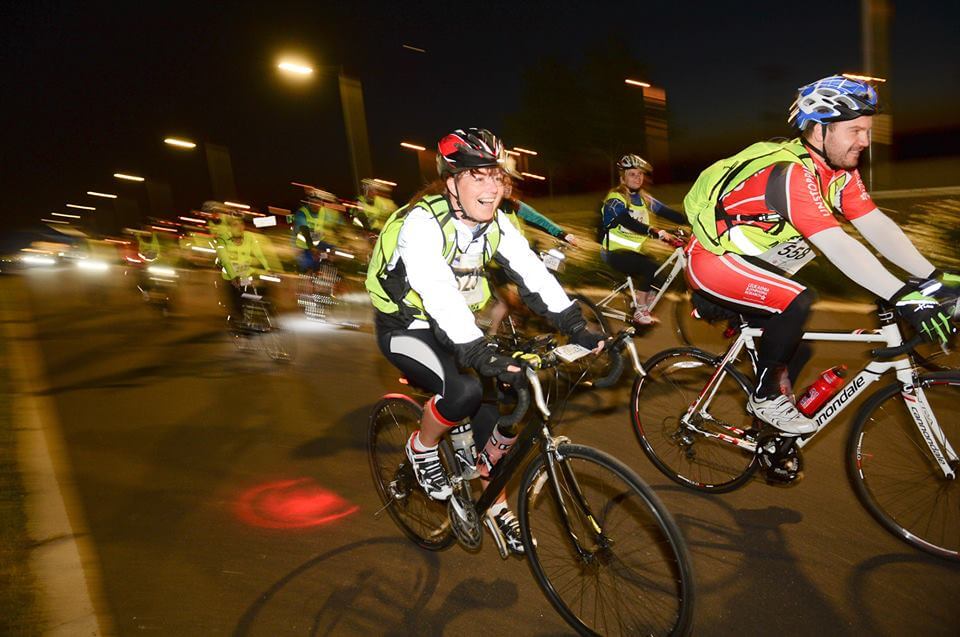 The successful Nightrider event will be taking place in Liverpool for the first time in its history.
This nocturnal 100km cycle challenge, will link Liverpool and Wirral together made up of two 50km loops whilst taking in some of the best sights both cities have to offer in the moonlight.
While others sleep, over 300 cyclists are set to raise more than £150,000 in one night for hundreds of charities. If you are a cycling enthusiast or looking for the next challenge to push your limits, then Nightrider may be just the event you are looking for, all for a good cause.
To find out more, please refer to their website.
Liverpool International Music Festival (LIMF 2016)
Thursday 21st to Sunday 24th July
*various locations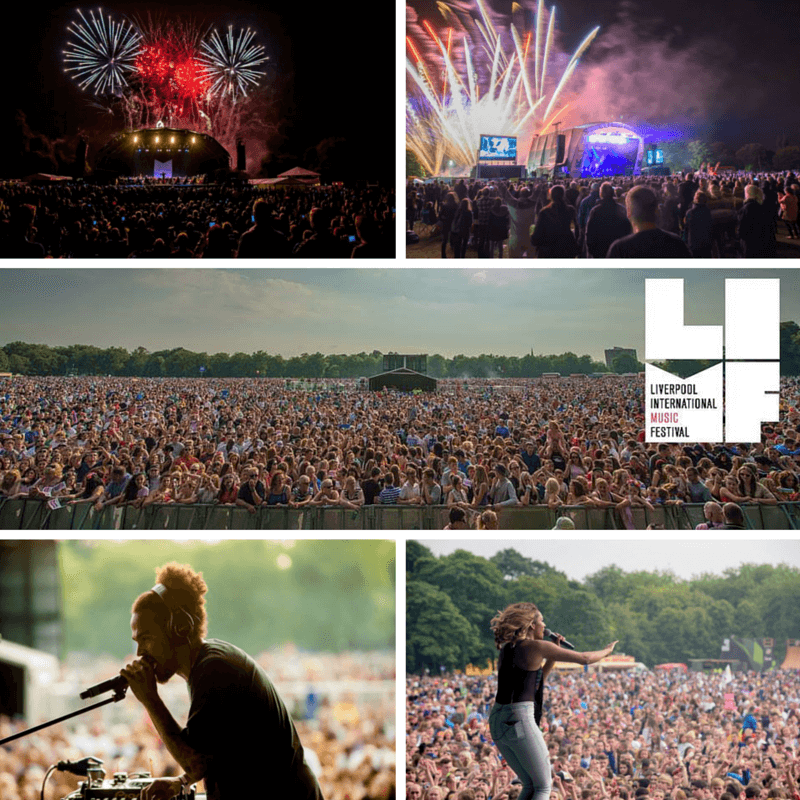 Always a highlight of the summer in Liverpool, Liverpool International Music Festival (or LIMF), is a four-day celebration of new talent, big names, musical heritage and cultural diversity within the city.
LIMF welcomes artists, creatives and music-lovers to witness a programme like no other encompassing commissions, partnerships and the grand finale, The Summer Jam – an ever popular culmination of the festival with artists performing at Sefton Park. LIMF Summer Jam is billed as Europe's biggest free music event and this year's lineup for the Jam boasts some of the biggest names featured to date including Sigma, Lianne La Havas, The Wombats, Wretch 32, KWABS, Maverick Sabre and Ms Dynamite.
In addition, the Jam will showcase local talent both new and old including John Power, Dave McCabe and the Ramifications and China Crisis while opening the proceedings on Friday will be a special performance from the Royal Liverpool Philharmonic Orchestra with a Liverpool themed set featuring songs that came from the city and impacted the music world.
Another highlight from this year's programme includes the hotly anticipated "76-16: From Eric's to EVOL" which will celebrate Liverpool's infamous counter culture featuring performances from key Punk & New Wave instigators such as  Buzzcocks and Lightning Seeds amongst others.
The theme of this year's festival is "ReDefinition" and will be explored across all events across the four day programme. The full list of events taking place during LIMF 2016 can be viewed online.
Jools Holland and his Rhythm & Blues Orchestra
Sunday 24th July
Liverpool Philharmonic Hall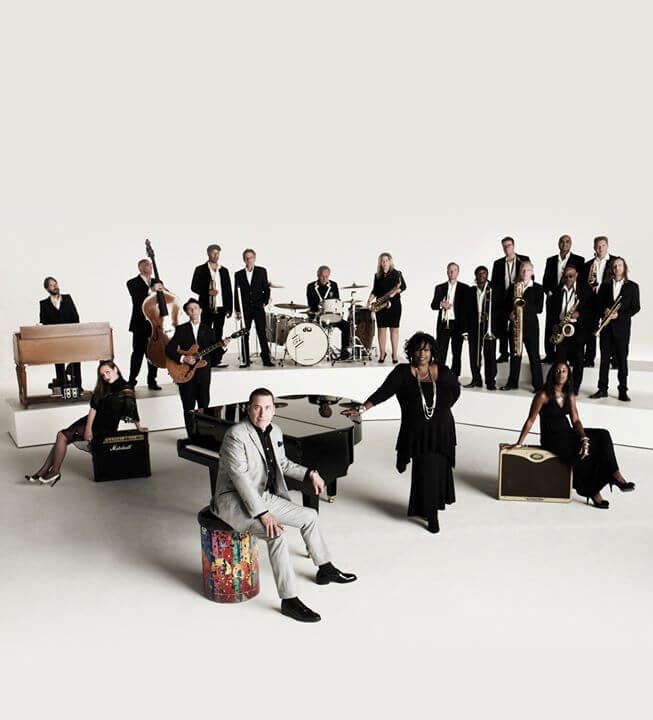 Possibly the UK's most popular pianist, Jools Holland will be bringing his famous 20-piece rhythm and blues orchestra to Liverpool this July for an unforgettable evening of jazz and blues.
Featuring his former Squeeze band mate Gilson Lavis and special guest vocalists Ruby Turner and Louise Marshal, this is looks set to be a true crowd-pleasing experience.
A must attend performance for fans of good old fashioned rhythm and blues boogie-woogie!
Liverpool Pride
Saturday 30th to Sunday 31st July
St George's Cultural Quarter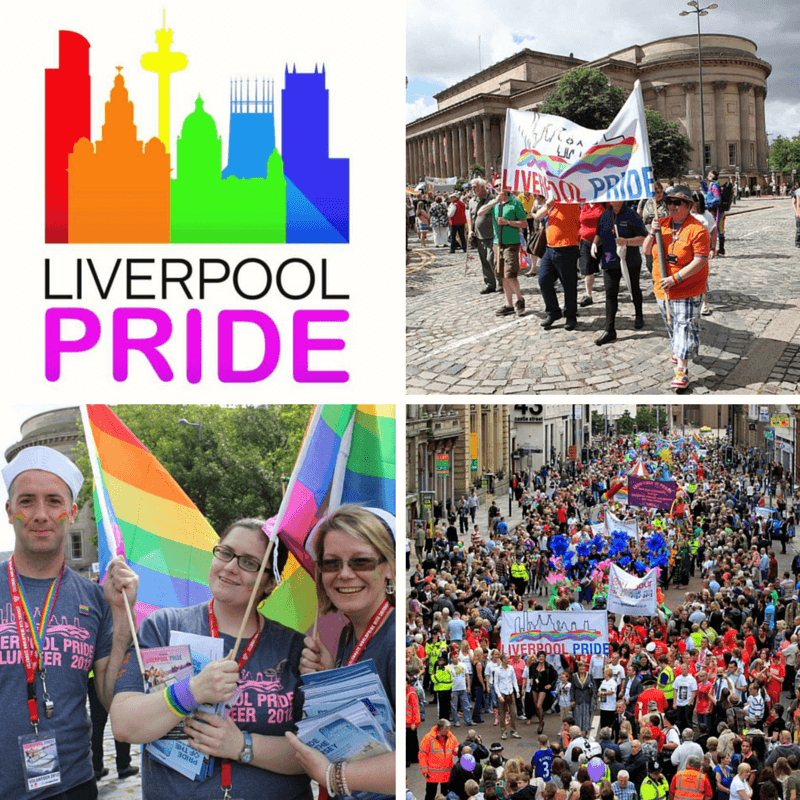 Returning for a seventh consecutive year, Liverpool Pride is the city's annual festival celebrating the LGBT community.
First established in 2010, Liverpool Pride will be re-vamped in a more prominent position within the city centre, taking over St George's Cultural Quarter and transforming the area into a colourful and vibrant festival site bursting with entertainment between 30th and 31st July.
The aims of the celebration are to promote equality and diversity, advance education and elimate discrimination in relation to lesbian, gay, bisexual and transgder people across Liverpool and Merseyside.
 Whilst Pride is always guaranteed to be a lively celebration, it has a family friendly and welcoming atmosphere, encouraging people of all ages to attend. A significant part of the festivies, is the poignant Liverpool Pride March which will take place on Saturday 30th July beginning and ending at St Georges Hall as it makes it's way through the streets of Liverpool.
This year's theme will be "Liverpool Icons" inspired after the death of Liverpool legend Cilla Black.
 With such wonderful events taking place this July, visiting Liverpool is the easiest decision you'll ever make!
By Choosing Base Serviced Apartments, you get to be at the heart of the action for all Liverpool events this July. So what are you waiting for? Book your next getaway with us and join the fun this summer!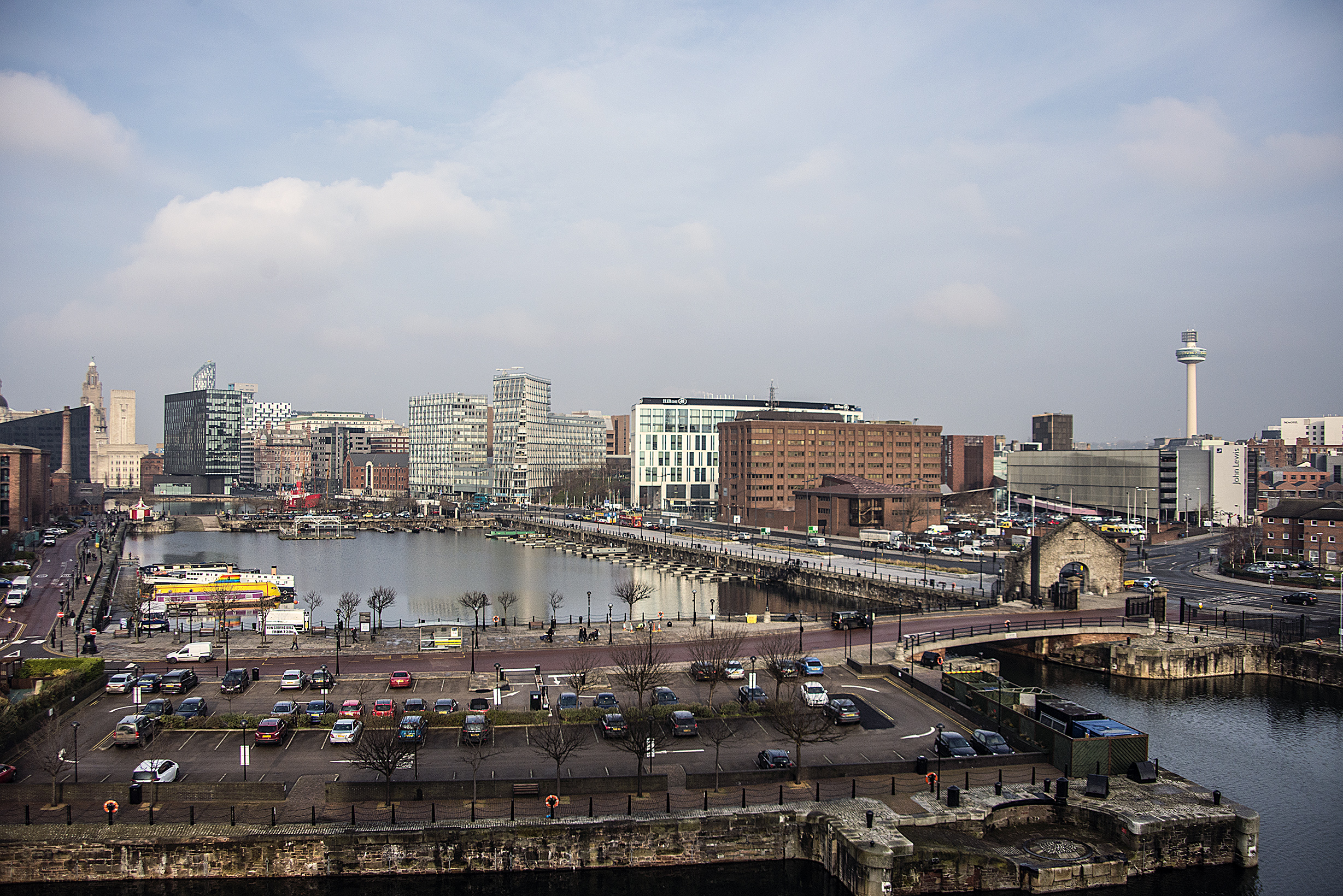 Base Serviced Apartments are taking enquiries for all city centre locations in Liverpool (and Chester) during July, however these are strictly subject to availability.
To make an enquiry:
We are the real alternative to hotel living!