May Bank Holiday weekend is almost upon us which means it is almost time for the return of Liverpool Sound City; the fastest growing annual music event in Liverpool!
Fresh from being crowned Best Metropolitan Festival at last year's UK Festival Awards, Liverpool Sound City will once again be held at Bramley-Moore Dock after an inaugural move in 2015. The newly remodeled 2-day festival boasts an outstanding line up of live music and arts that solidifies Liverpool as the cultural core of the UK, in a month that has already been notable for culture in the city.
Since its debut on the festival circuit in 2008, Liverpool Sound City has not just become one of the city's most established events, but one of the most important and well respected in all of the UK; making attendance an absolute must.
Having affectionately attained its status as the "first music festival of the year", Sound City aims to set the standard for all preceding music festivals later in the calendar year by bringing audiences the top breakthrough acts before any other festival.
Over a 100 acts will be gracing this year's festival, with headline performances from indie rock's rising stars Catfish & The Bottlemen and local legends The Coral, who will be performing their first homecoming gig in five years!
A true crown in the jewel for arts and culture in the city of Liverpool, we have decided to pick our favourites from this year's Sound City bill:
Catfish & The Bottlemen
Saturday 22:30-00:00, The Atlantic Stage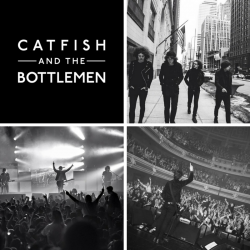 It may seem like an easy option to include the two main headliners in our picks at this year's Sound City, but in our humble opinion, these are by far the best headliners the festival has produced to date, so it would be a crime not to include them!
The rise of Catfish & The Bottlemen to the top of the bill for Liverpool Sound City is almost akin to a fairy tale, having made their first Sound City appearance back in 2011 as an unsigned band applying through Sound City's Apply to Play Scheme. Fast forward five years later, the band has since released their debut gold album "The Balcony", won both the BBC Introducing Award and the British Breakthrough Award at this year's BRIT Awards, amassed legions of fans nationwide and abroad, played at festivals across the UK & Europe (as well as Late with David Letterman) and a highly anticipated sophomore album due out at the end of the month. Now, the Welsh indie rockers are bringing it all full circle with a headline performance at this year's Liverpool Sound City, it's amazing how much can change in a few years.
This is guaranteed to be one of the highlights of the weekend!
The Coral
Sunday 22:30-00:00, The Atlantic Stage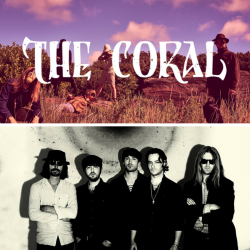 Facing across the water from their Wirral home, it promises to be a very special occasion when local heroes The Coral close Liverpool Sound City with their first performance in the city for five years.
One of Merseyside's most iconic bands, The Coral look to be back on top of their game after a period of hiatus. Coming off the back of recent UK & European dates, the hype for their homecoming headline performance will surely be a fever pitch and is arguably the most fitting place to conclude their comeback tour.
The band's eighth album "Distance Inbetween" was released earlier in the year, recorded at the legendary Parr Street Studios in Liverpool and met to great reviews from critics; 2016 looks to be the year that the indie veterans re-cement their place as one of the best bands in their genre!
Pete Doherty
Sunday 23:00-00:00, The North Stage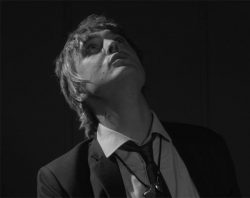 Libertines frontman and founder Pete Doherty will be headlining Liverpool Sound City's North Stage come Sunday evening.
Recently touring with his reunited indie outfit, the infamous singer-songwriter will be going it alone at Sound City looking to make his mark at the festival in what will no doubt be an incendiary and intimate performance.
Expect a combination of songs spanning from his solo album "Grace/Wastlelands" as well as dabbling into his Libertines and Babyshambles back catalogue.
Circa Waves
Sunday 21:00-22:00, The Atlantic Stage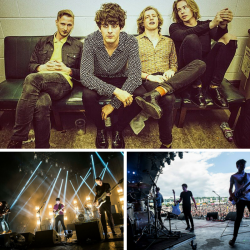 Liverpool's rising stars Circa Waves are tipped for big things after a successful 2015 which saw the indie rock quartet release their debut album "Young Chasers", play a sold out show at Brixton Academy and secure widespread exposure with well received festival sets at Glastonbury, Reading & Leeds Festival and last minute set at last year's Liverpool Sound City.
The band has a special relationship with the festival, having actually formed after meeting at Sound City 2013 and since gaining a reputation as Sound City favourites. This one will likely prove to be one of the more popular sets of the weekend, so finger's crossed it's T-Shirt Weather when they take the stage!
Leftfield
Saturday 22:30-00:00, The Baltic Warehouse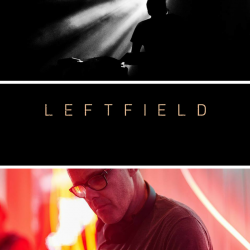 One of the most influential names in British dance music during the 1990's, Leftfield arguably paved the way for the new strain of British house music that dominated 90's club culture in the country.
The term progressive house was coined to define the duo's style, a fusion of house with dub and reggae, such is their influence on the genre.
Having called it a day in 2002 with co-founder Paul Daley deciding to pursue a solo career, Leftfield was triumphantly born again in 2010 and is now solely carried by remaining co-founder Neil Barnes.  "Alternative Light Source", the first Leftfield album in 16 years, was released in 2015 to positive reviews and Barnes has not looked back since, re-claiming their former glory.
Leftfield will be headlining The Baltic Warehouse on Saturday night, bringing a massive set of crowd-pleasing electro to Sound City.
Sleaford Mods
Saturday 21:00-22:00, The Atlantic Stage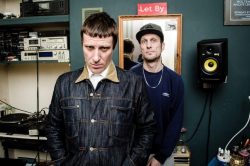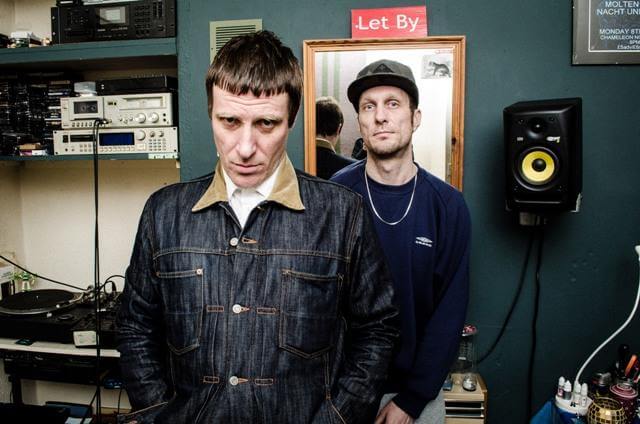 Minimalist electro punk duo Sleaford Mods have formed a quite the reputation as a must see act which ever bill they happen to frequent and Liverpool Sound City is no exception!
The pairing of disgruntled frontman Jason Williamson's alongside beat-provider Andrew Fearn make Sleaford Mods possibly the most unique act on the entire Sound City bill, with songs that cover a range of topics from anti-austerity to working class discontent, all with a tinge of dark humour.
Expect their brand of abrasive anti-establishment post-punk to go down like a riot at Sound City as this has the potential to be of the most talked about sets of the entire weekend.
Young Fathers
Saturday 23:00-00:00, The North Stage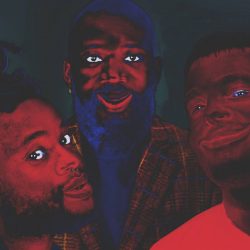 Mercury Prize winners Young Fathers will be headlining the North Stage on Saturday night, showcasing their peculiar brand of alternative hip-hop to this year's Sound City crowd.
The trio have spent the last few years generating buzz and praise to a worldwide audience; from gaining the support of BBC's Zane Lowe and Lauren Laverene, playing SXSW and making an appearance on Jimmy Kimmel in the States and winning both Scottish Album of the Year (SAY) for EP "Tape Two" and the aformetioned Mercury Prize award for Best Album for their 2014 debut album "Dead"; it's fair to say Young Fathers have been busy.
Their headline set at this year's Liverpool Sound City is set to be another record achievement for the group.
Novelist
Saturday 21:30-22:00, The North Stage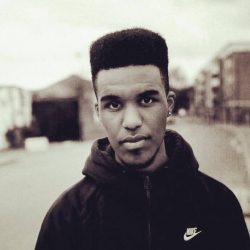 Hailed as a "poster child for the first generation of real grime kids", Kojo Kankam, better known by his stage name Novelist, has gained quite the reputation for himself at just the young age of 19.
The Brockley native was nominated for a MOBO award back in 2014 and since than hasn't looked back; honing his craft, becoming more deft in his vocal delivery, more polished as a performer, all with a wise head on youthful showers.
Novelist looks to be destined for big things and you can catch him at this years Liverpool Sound City!
Bill Ryder-Jones
Sunday 15:00-15:30, The Atlantic Stage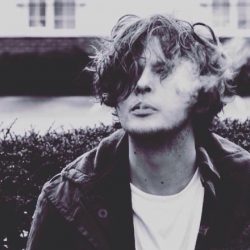 It's been quite the month for Bill Ryder-Jones, not only was he a huge part of  LightNight, now he will be making a very special guest appearance at Liverpool Sound City, on the same day that his former band closes the festival.
Since he left The Coral back in 2008, Bill has been hard at work forging a name for himself as a solo artist and excluding the accomplishments he has already achieved in 2016, he has recorded three solo albums with his latest "West Kirby Country Primary" being released in 2015, composed multiple film scores and collaborated with Arctic Monkeys.
Be sure to catch his brand of folk rock this Sunday at Sound City!
Eliza & The Bear
Sunday 23:15-23:45, The Cavern Stage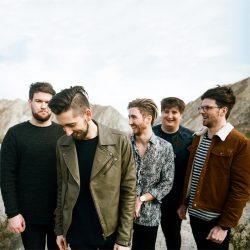 Liverpool Sound City has a reputation for promoting breakthrough acts, as we mentioned earlier, which is why it is fitting that this year's Cavern Stage will be headlined by one of the big breakthrough acts of 2016, Eliza & The Bear.
Their euphoric, upbeat indie folk music draws comparisons to acts such as Mumford & Sons or The Lumineers, while also containing slightly more layered instrumentation inspired from bands like Arcade Fire.
Formed in 2011, the London quintet released their self titled debut album earlier this year after being tipped for success by many corners of the UK press.
This is a band who are surely destined to be headlining arena size venues in the not to distance future, so make sure you catch them at Sound City before everyone else!
Regardless of who you decide to see; Liverpool Sound City is set to be an unforgettable weekend!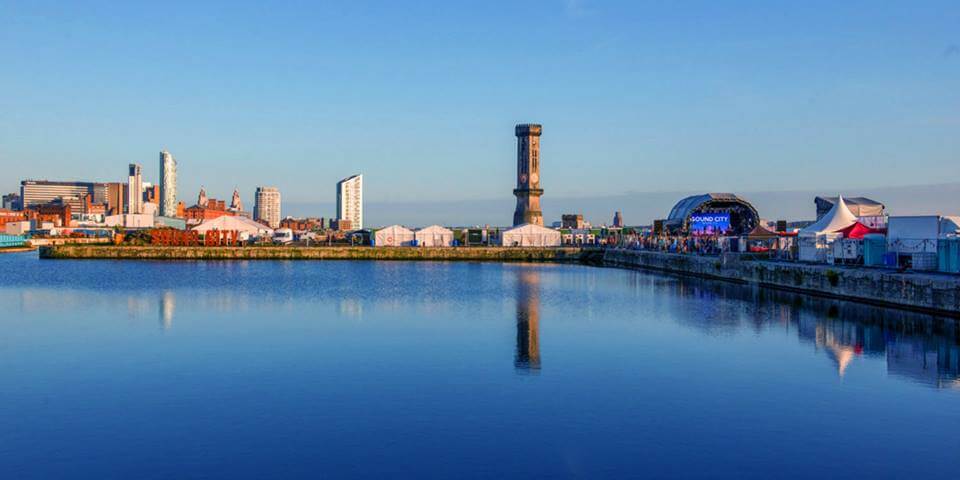 For all updates regarding Liverpool Sound City, check:
URL: http://www.liverpoolsoundcity.co.uk/
Twitter: https://twitter.com/SoundCity
Facebook: https://www.facebook.com/liverpoolsoundcity
Instagram: https://www.instagram.com/liverpoolsoundcity/
For information on how to get to Sound City, Liverpool Echo News have put together an excellent guide on the different ways to reach the festival site.
Liverpool Sound City also featured in our May Preview earlier this month.