Liverpool is well known worldwide as a vibrant city and renowned for it's culture. Which is why May 2016 is set to be a remarkable month for the city, due to the sheer amount of stellar events that Liverpool will play host to in the coming weeks.
If you are considering a city break this May, be it short or long term, then Liverpool is an absolute must. From festivals, conventions, live performances and events, Liverpool boasts an incredible variety of attractions this May including:
FestEvol
Sunday 1st May (Camp and Furnace, Blade Factory & District)
Kicking off May in style, we have FestEvol. Now in its Fifth year and quickly becoming one of the favourite weekends on the Merseyside music calendar, FestEvol brings some of the best new music from Liverpool and beyond together for an all-day extravaganza. This year's headliners are Juliette Lewis & The Licks and Steve Mason. Full stage times have now been announced.
WoWFest 2016
Sunday 1st to Saturday 28th May (Various)
Established in 2000, Writing on the Wall is part of the National Arts Portfolio and is the longest standing literature festival in Liverpool and is an important part of the cultural landscape of the North West. Writing on the Wall will be celebrating its 17th festival which will run for the whole of May and typically culminates around 35 events. WoW Fest 2016 hosts local, national and international writers, performers, artists and commentators whose work provokes controversy and debate.
Liverpool vs Villareal
Thursday 5th May
Through to the Europa League semi-finals after a dramatic win over Borussia Dortmund, Liverpool face stiff competition from Spanish upstarts Villareal CF in what promises to be a vital match for the Red Men.
Liverpool Tattoo Convention 2016
Friday 6th to Sunday 8th May (Britannia Adelphi Hotel)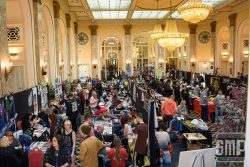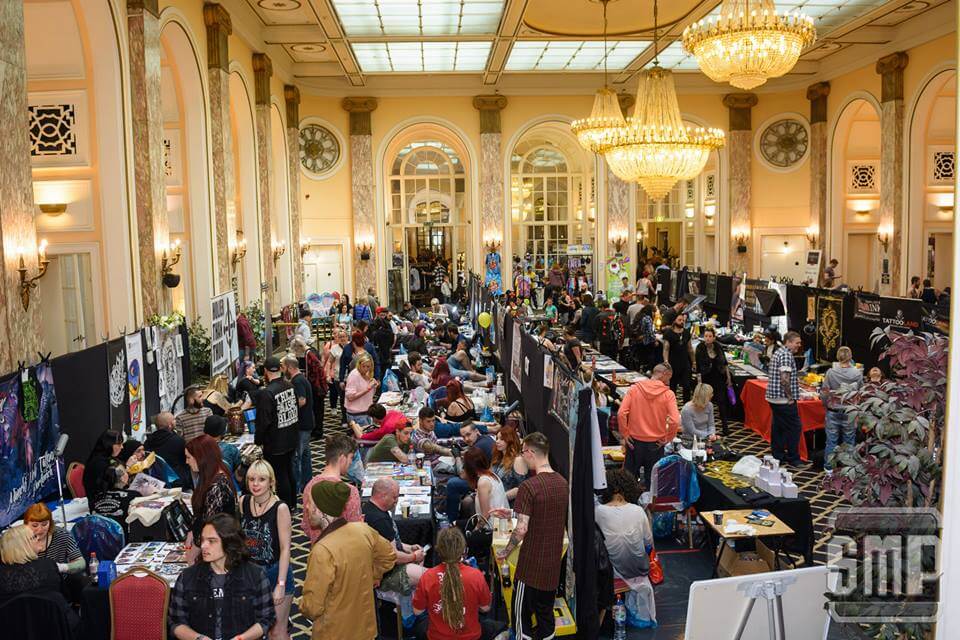 A must attend event on the UK convention circuit, Liverpool Tattoo Convention returns for its 9th year this May. Renowned for innovation, non-stop entertainment and atmosphere, the event will feature: live tattooing from over 250 tattoo artists, live music, live performances, competitions, food and drink, UK tattoo awards and market stalls.
Steam on the Dock
Friday 6th to Sunday 8th May (Albert Dock)
This newly commissioned event invites the whole family to step aboard for the UK's only inner-city steam rally. Don your flat cap, toot those whistles and witness the monsters of the industrial age roll into Albert Dock, and marvel at coal-powered steamboats as they once more chug and puff around Liverpool's waterways, celebrating the industrial heritage of Albert Dock and the city's historic working docklands.
Out of the Darkness
Friday 6th to Sunday 8th May (St Luke's Church, Liverpool City Centre)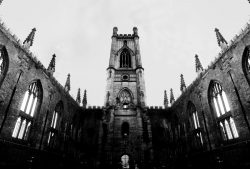 Out of the Darkness is a tribute to the victims of the Liverpool Blitz told through one of the city's most iconic buildings, St Luke's Church from 6th – 8th May 2016. To mark the 75th anniversary of the May Blitz, St Luke's Church – known affectionately in Liverpool as "the Bombed out Church" – will be transformed by a FREE moving light and sound display.  To find out more, visit: http://www.cultureliverpool.co.uk/liverpoolblitz/
Liverpool vs Watford
Sunday 8th May
Liverpool face Watford FC at home in their penultimate home game of the 2015/2016 season.
Footloose: The Musical
Monday 9th to Saturday 14th May (Liverpool Empire Theatre)
Kick off your Sunday shoes and cut loose and the explosive rock 'n' roll musical sensation Footloose bursts onto the UK state in a remastered show sure to get your toes tapping. Based on the 1980' hit film that took the world by storm, Footloose the musical sizzles with the same spirit of youth, rebellion and romance.
Liverpool vs Chelsea
Wednesday 11th May
Liverpool face Chelsea FC at home in their final home game of the 2015/2016 season!
 An evening with Deacon Blue
Friday 13th May (Aintree Racecourse)
Deacon Blue are the first act to play a brand new series of live concerts at Aintree Racecourse this summer. Featuring a full headlining show, the band will be taking centre stage on Friday, 13th May 2016. One of Scotland's most successful musical exports, they have sold over 6 million albums worldwide.
Manic Street Preachers
Friday 13th May (Liverpool Echo Arena)
Welsh rock heroes Manic Street Preachers will be celebrating the 20th anniversary of their classic fourth album "Everything Must Go" with supporting coming from indie rockers Editors.
LightNight Liverpool
Friday 13th May (Various)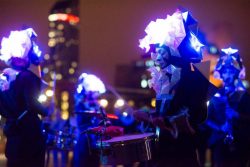 LightNight Liverpool is the city's one-night arts and culture festival, this year taking place on May 13, 2016 as the doors of Liverpool's museums, galleries and heritages sites will open late into the evening for the seventh annual event. For the full schedule, visit: http://www.lightnightliverpool.co.uk/itinerary/
Jason Donovan
Saturday 14th May (Liverpool Philharmonic)
Jason Donovan, star of stage and screen, returns to his roots for a solo tour of his debut 5x Platinum 1989 album 'Ten Good Reasons', as well as all his greatest hits.
X Factor Auditions
Saturday 14th May (ACC Liverpool Convention Centre)
Liverpool has been confirmed as a destination for this year's X Factor Auditions. Join the thousands of hopefuls at the Liverpool Convention Centre who think they have what it takes to be the UK's next big pop star. Who knows, it could be you!
Pokémon National Championship – UK
Saturday 14th – Sunday 15th May (Exhibition Centre Liverpool)
Liverpool has been chosen to host this year's UK Pokémon National Championships in May! The event will take place at Exhibition Centre Liverpool.
Bryan Adams
Sunday 15th May (Liverpool Echo Arena)
Multi-platinum, recording artist Bryan Adams will finish his hugely anticipated tour in Liverpool on 15 May 2016. "The Get Up Tour" will support Adam's forthcoming thirteenth studio album "Get Up".
Everton vs Norwich
Sunday 15th May
Everton host Norwich City in their last fixture of the 2015/2016 season. The match will also be the final time to see stalwart goalkeeper Tim Howard in an Everton jersey before his move back to MLS this summer. A must attend game for any Blues fan!
Busted
Sunday 22nd May (Liverpool Echo Arena)
It's the reunion they said could never happen – even the members themselves have admitted it. Matt, James and Charlie are returning to the road and will come to Liverpool on 22nd May 2016. The tour will be first time in 12 years that all three members play their greatest hits together live – among them the simply huge, unforgettable smashes "What I Go For School For", "Crashed The Wedding", "You Said No", "Air Hostess" and "Year 3000".
Aintree Racecourse Wedding Show
Sunday 22nd May (Aintree Racecourse)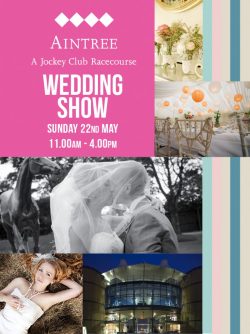 The home of the world famous Grand National hosts their free Summer Wedding Show on Sunday 22nd May. For details, visit http://www.blissweddingshows.co.uk/.
Binary Festival
Tuesday 24th to Wednesday 25th May (Baltic Triangle, FACT)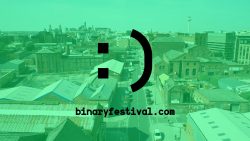 A lively two-day gathering, celebrating and connecting communities of innovators, inventors, leaders, makers and creators of our future; the Binary Festival will put the city's exciting, blossoming digital community centre stage. Day One will offer a series of Binary Gatherings: showcasing the great work and talent of the creative and tech sector within the Baltic Triangle and across the city region. Day Two will focus on Binary Keynotes at FACT: a day of inspiring talks from great speakers with new insights and fascinating ideas. For further details, visit: http://www.binaryfestival.com/
The Dreamboys
Thursday 26th May (Liverpool Empire Theatre)

The Dreamboys are back and hotter than ever with a brand new Show and UK Tour. If you're looking for the very best girl's night out in the UK, look no further!
Bill Bailey
Friday 27th May (Liverpool Philharmonic)
An extra date, due to demand for Bill Bailey's brand new live show, Limboland – the gap between how we imagine our lives to be and how they really are. With his trademark intelligence and sharp wit, he tells tales of finding himself in this halfway place. Please note this show may feature adult language and content.
Liverpool Sound City
Saturday 28th to Sunday 29th May (Liverpool Waters Bramley-Moore Dock)
Crowned Best Metropolitan Festival at the UK Festival Awards, Liverpool Sound City is an unrivaled 2-day festival of incredible live music and arts, capturing the city of Liverpool and reinforcing it as the cultural core of the UK. Since its inception in 2008, Liverpool Sound City has grown into one of the most important and well-respected cultural events in the UK. Known as the 'first music festival of the year', Sound City sets the standard for all music festivals to follow by bringing you the very best breakthrough acts and major names before anyone else. Playing at this year's festival are Catfish and the Bottlemen, The Coral, Pete Doherty, Leftfield, 2manydjs (DJ set), Hot Chip (DJ set), Circa Waves, The Dandy Warhols and many more. For the full lineup, visit: http://www.liverpoolsoundcity.co.uk/lineup
We Luv Festival
Saturday 28th to Sunday 29th May (Aintree Racecourse)
We Luv Festival is a brand new two day family friendly music festival. The festival will take place at the Aintree Racecourse with the magical backdrop of the 'course centre' on May Bank Holiday Weekend! Over 2 days, 2 stages, over 40 acts and artists, and a huge capacity crowd, get ready for the UK's largest 'family targeted' festival to shake things up! Saturday's contemporary themed day will see performances from Dizzee Rascal, Example + DJ Wire, Fuse ODG, Louisa Johnson, Scouting For Girls and others. Whilst Sunday's soulful themed day will boast performances from Ocean Colour Scene, UB40, Sugar Hill Gang, Rebecca Ferguson, Arrested Development and more.
Rock n Roll Marathon
Saturday 28th to Sunday 29th May (starting point located in Liverpool City Centre)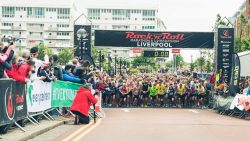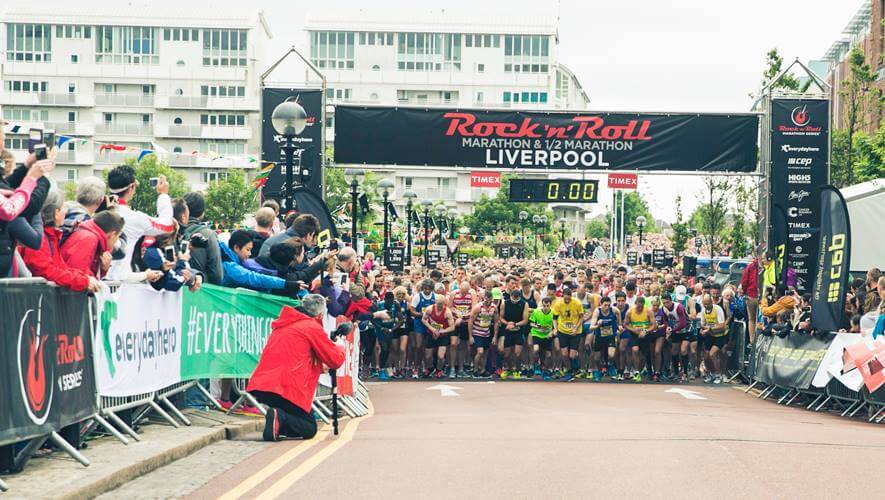 The Rock 'n' Roll Marathon Series is the 'World's Largest Running Series' with more than 500000 people taking part in 30 global cities each year. Returning to Liverpool, there's loads to love in 2016 – Saturday 5k,  2-day Health & Fitness Expo and the main events on Sunday. It a happening you don't want to miss. More Music, More Medals, More Fun.  For more information, visit: http://www.runrocknroll.com/liverpool/#
Peppa Pig – Live
Saturday 28th to Sunday 29th May (Liverpool Empire Theatre)

Surprise! Peppa Pig, George and their friends are back in a brand new live stage show, Peppa Pig's Surprise. Enjoy fun, loads of songs and of course, surprises in this charming, colourful new show. Peppa Pig's Surprise promises to be the perfect theatre show for all pre-schoolers!
Beverley Knight
Sunday 29th May (Liverpool Philharmonic)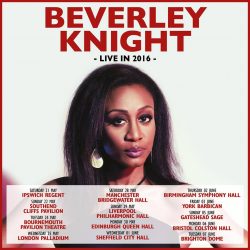 The UK Soul Queen turned doyenne of the West End comes to Liverpool performing her hits from down the years, as well songs she has performed in her critically acclaimed West End shows and material from her new album.
We pride Base Serviced Apartments on being the complete home from home experience, making us a great alternative for visiting Liverpool this coming May. As all Liverpool properties are based within the city centre, you won't miss a second of all the city has to offer!
To make an enquiry, please call the team on 0151 702 9222 or email directly at reservations@baseservicedapartments.com