We Love Liverpool. If you know anything about Base Serviced Apartments this shouldn't come as a surprise to anyone reading this blog.
Liverpool may be one of the UK's most popular destinations 365 days a year, but in our personal opinion, it's during the summer when this city truly blossoms!
We're more than aware that British summers are often associated with unpredictable weather; one day you might be basking in the glow of the glorious sunshine, the next you could be left swimming in the rain. So for the purpose of this blog, we are talking about the former and most definitely not the latter!
Whilst our self-serviced apartments are all based within Liverpool City Centre, there is so much to see and do throughout the city you would be foolish not to explore further afield if you have the opportunity.
It should be noted that all attractions and points of interest which are featured can be visited at any time throughout the year. However to get the most out of them, we advise that you take them in during the summer months.
Starting with Liverpool City Centre, let us talk you through where we recommend you visit should you decide to stay with Base Serviced Apartments during the summer:
Liverpool City Centre
Take in the summer breeze along Liverpool's iconic Waterfront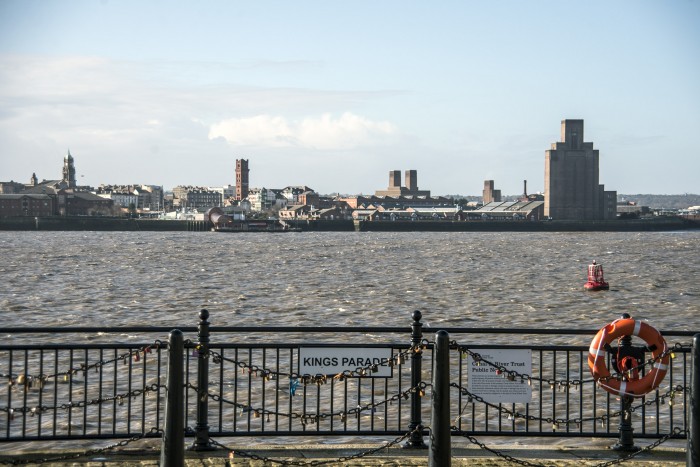 Our UNESCO World Heritage Site should be visited regardless of what season you happen to be staying in Liverpool, however, it can't be denied how much more breathtaking our Waterfront is during the summer. What better way to spend a summers afternoon then taking a stroll along the Pier Head, breathing in the sea breeze from the River Mersey, alongside our most famous trio of buildings in The Three Graces.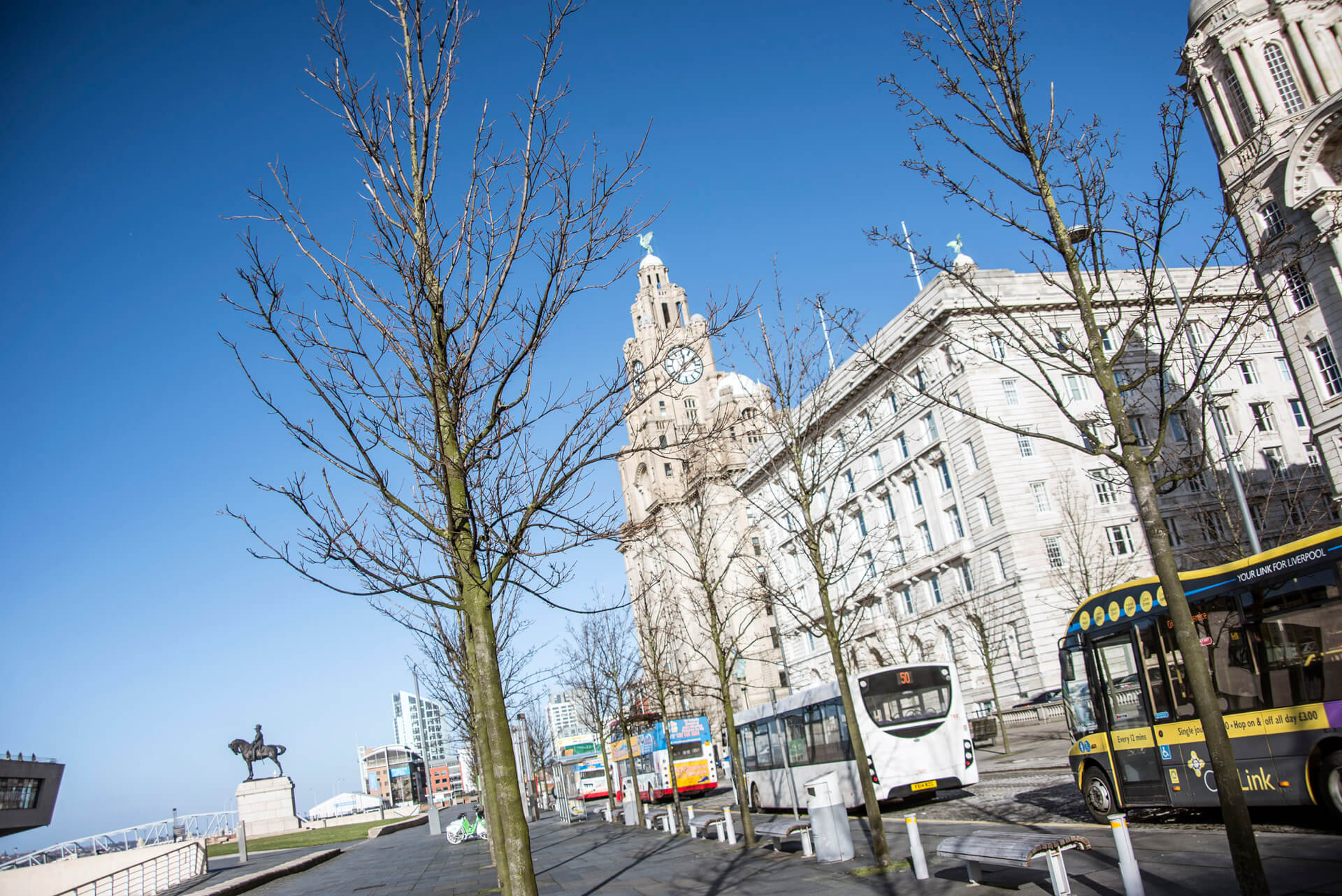 Or perhaps you might try a walk along the world famous Albert Dock where you can find a various array of museums, galleries, bars, eateries and points of interest all just a stones throw from each other. Our personal summer recommendation would be one of Liverpool's most recent additions, Revolucion de Cuba, an exotic two floor rum bar and cantina that takes you straight into the heart of Cuban Life!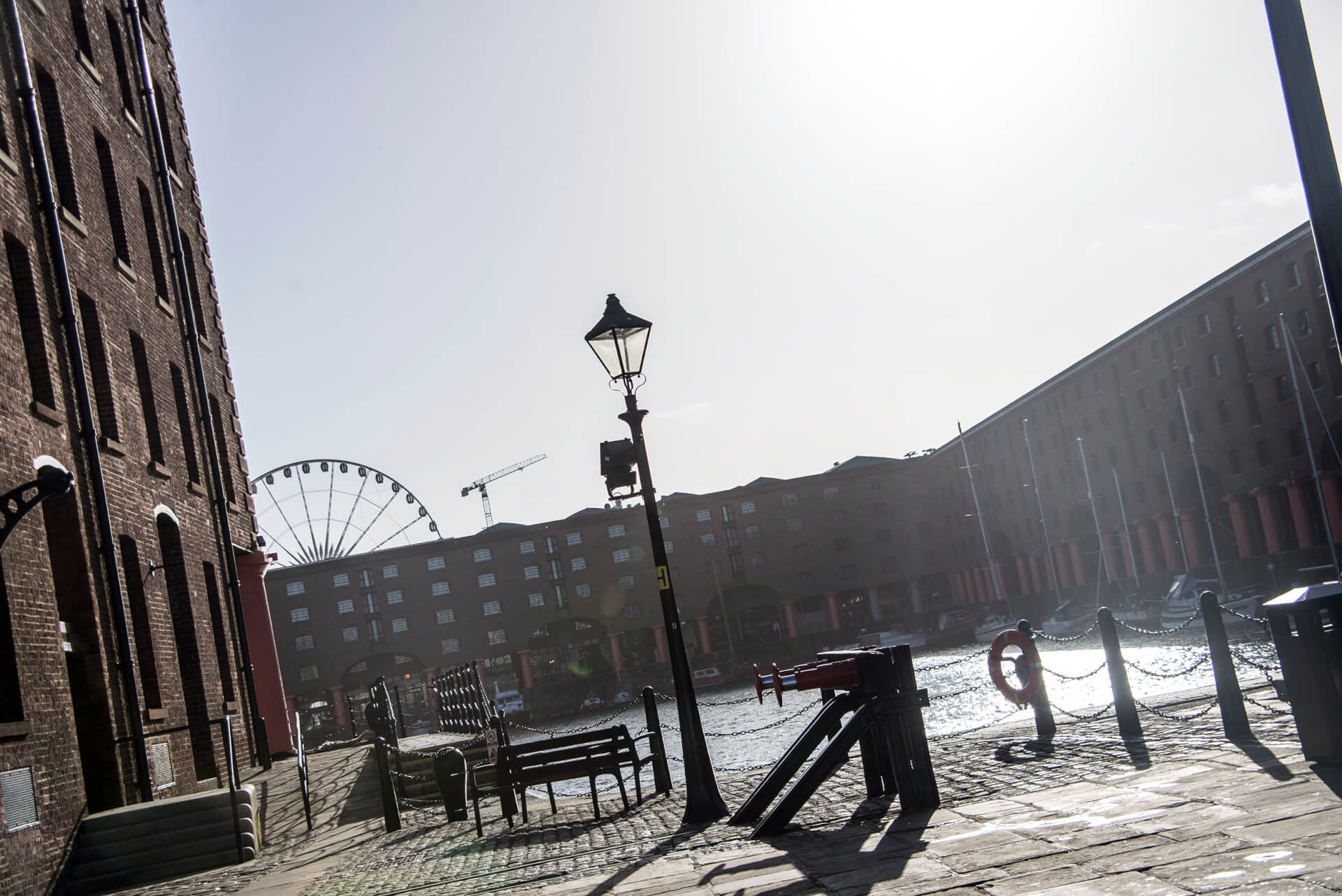 For families, why not treat the little ones and inspire their imaginations at Mattel Play! Liverpool; an interactive play zone stretching over 13,000 square feet featuring all their favourites such as Thomas & Friends, Bob the Builder and Fireman Sam.
And finally, there's no way we can talk about Liverpool's Waterfront and not give special mention to our Mersey Ferries. The iconic "Ferry 'cross the Mersey" is a highlight among tourists all year long but there is nothing quite as pleasant as a radiant Liverpool Skyline on a summers day.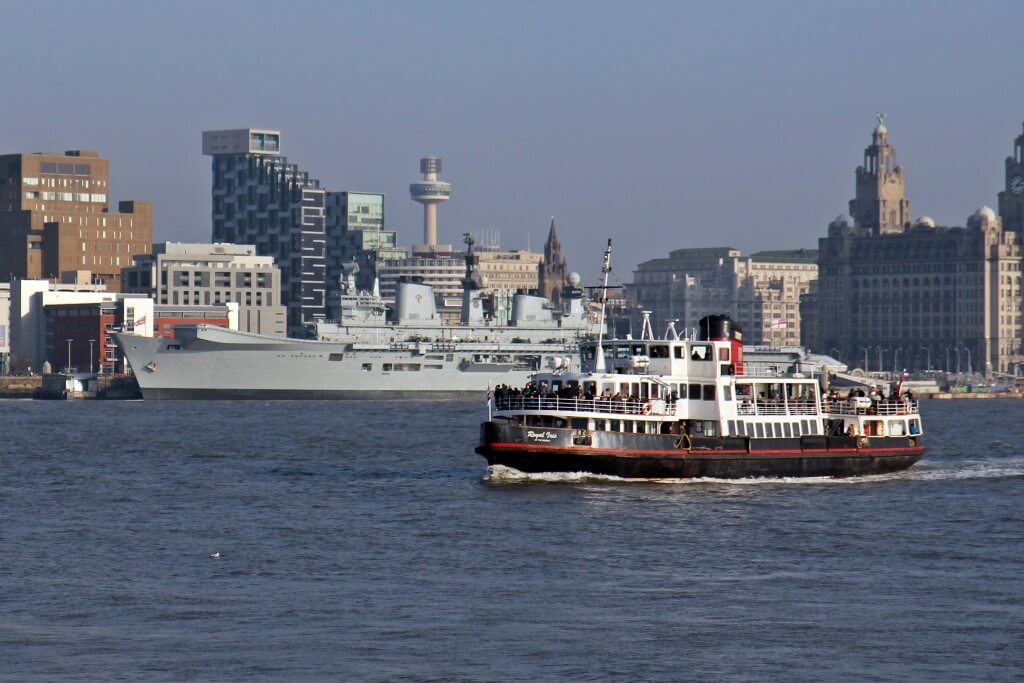 Have a break from your shopping spree and chill out in Chavasse Park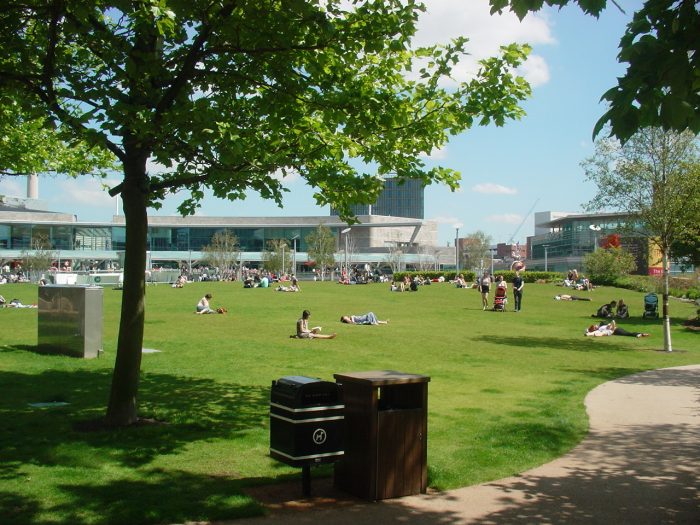 Situated in the heart of Liverpool's biggest retail shopping complex, Chavasse Park is considered to be the crown jewel of Liverpool One. Across five acres of beautifully landscaped gardens, Chavasse Park is surrounded by an array of top quality restaurants and bars on The Leisure Terrace and as such is a favourite among those taking a break from indulging in retail therapy during the summer months.
Whether you want to visit Chavasse Park to take advantage of the neighboring attractions or to perhaps indulge in an impromptu picnic or even a quick sunbathe (if the weather permits!), you will struggle not to find something for you. The Park also plays host to an array of family friendly pop events throughout the year, so you may just stumble on something wonderful.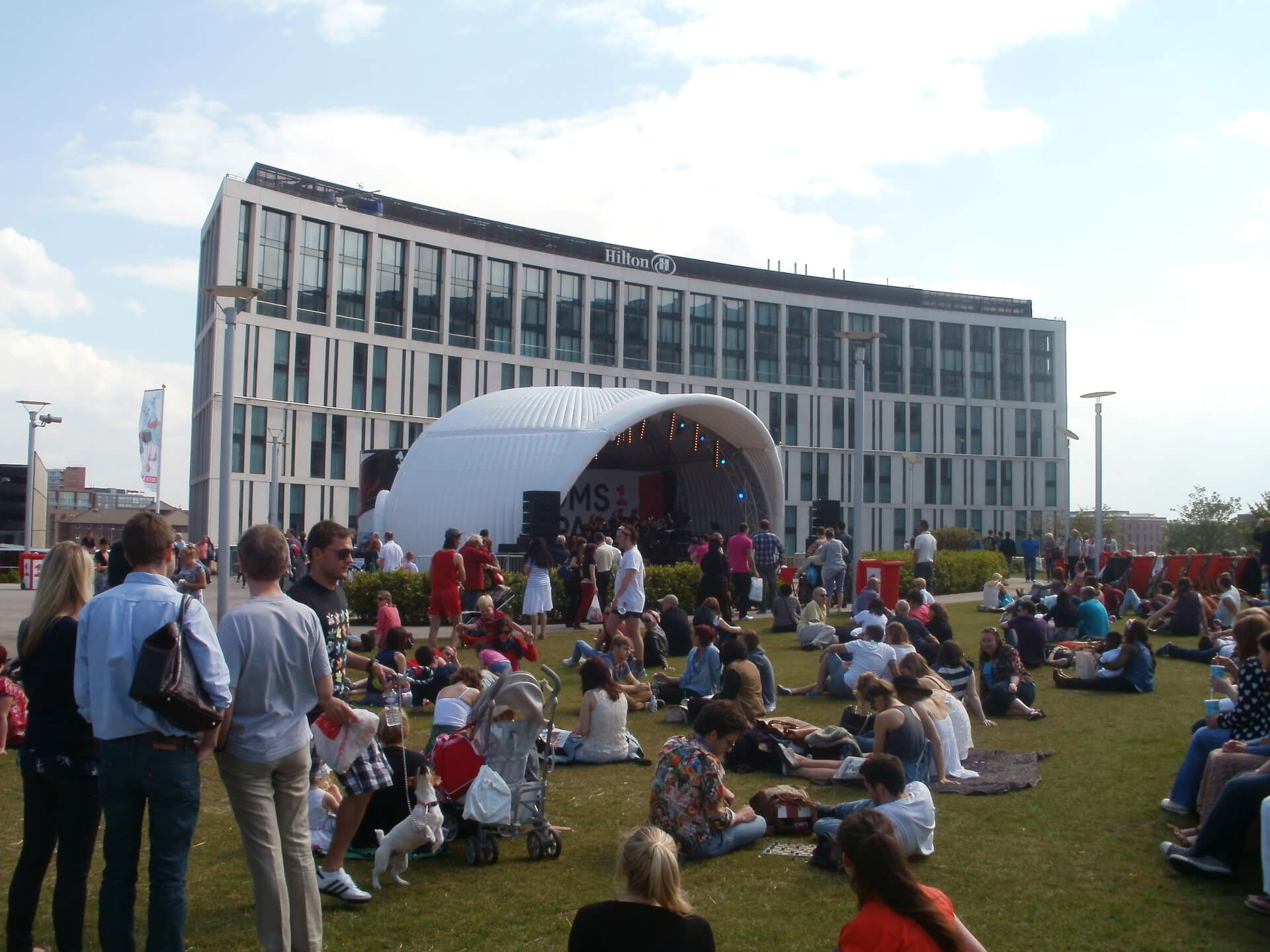 Popular favourites attractions which are adjacent to the park include Palm Sugar Lounge and Las Iguanas, however our personal summer recommendation comes in the form of another recent addition to Liverpool, The Club House. Taking inspiration from The Hamptons in the US, The Club House is a New England style beach bar and grill that has proved to be very popular since it first opened it's doors at the start of 2016.
Treat yourself to a spot of Afternoon Tea in the heart of Liverpool!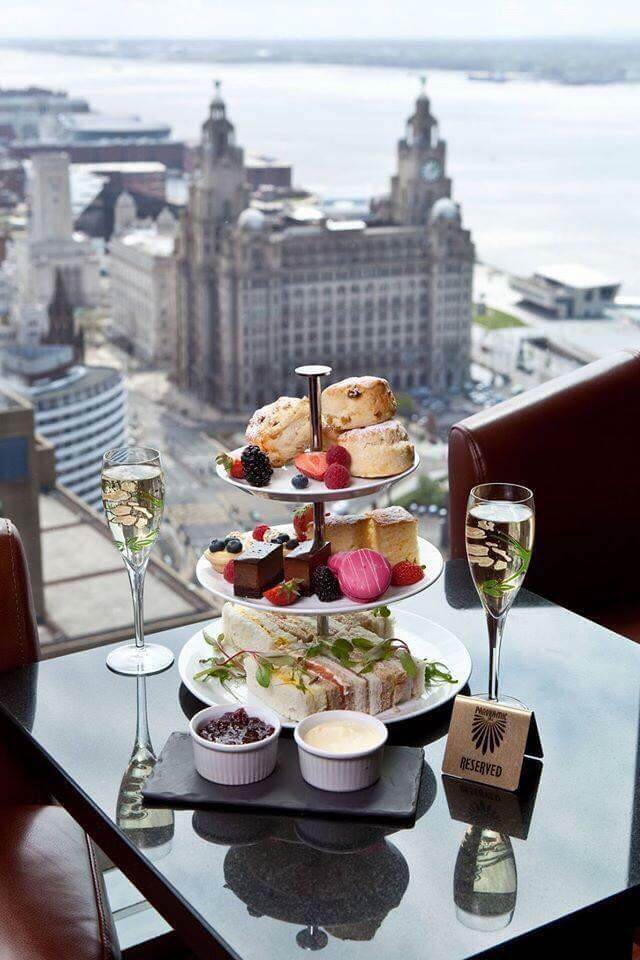 Nothing makes feel quite as posh or quintessentially British as a spot of Afternoon Tea!
Any British person will tell you that the best time of year to enjoy Afternoon Tea is during the bliss of summer and in Liverpool you will find arguably some of the countries finest options for Afternoon Tea.
From the more traditional and refined dining options presented by like The Tea Room (a nostalgic grade II listed warehouse), Maritime Dining Room (situated in the top floor of Merseyside Maritime Museum) and Panormic 34 (Liverpool's tallest fine dining restaurant) to the more quirky and unique options from Cuthberts Bakehouse (paying homage to the New York baking scene) and Baltic Social (offering their alternative Punk Afternoon Tea) there is something to match all tastes.
Enjoy a beer in one of our many fabulous Beer Gardens!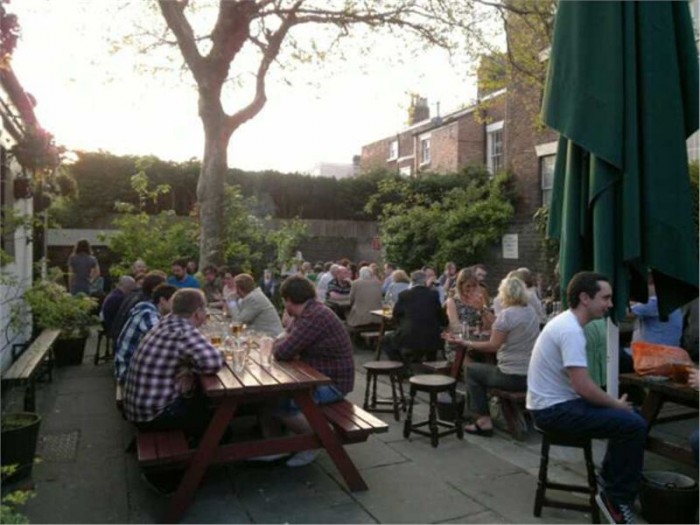 An unspoken rule of thumb in the UK is that summer is beer garden weather and we couldn't agree more.
Fortunately if you happen to be staying with us at one of our serviced apartments in Liverpool, the city centre has no shortage of fabulous beer gardens for you to wet your whistle. From the more traditional beer gardens found at popular watering holes like Ye Cracke and Thomas Rigby's / Lady of Mann to the more modernised designs found at Kazmier Gardens and Constellations, you will almost certainly find your niche.
Liverpool has some wonderful roof terraces tucked away in places like Red Door and Goodness Gracious, if you fancy something a little different.
Outside of Liverpool City Centre
Enjoy a scenic walk along Otterspool Promenade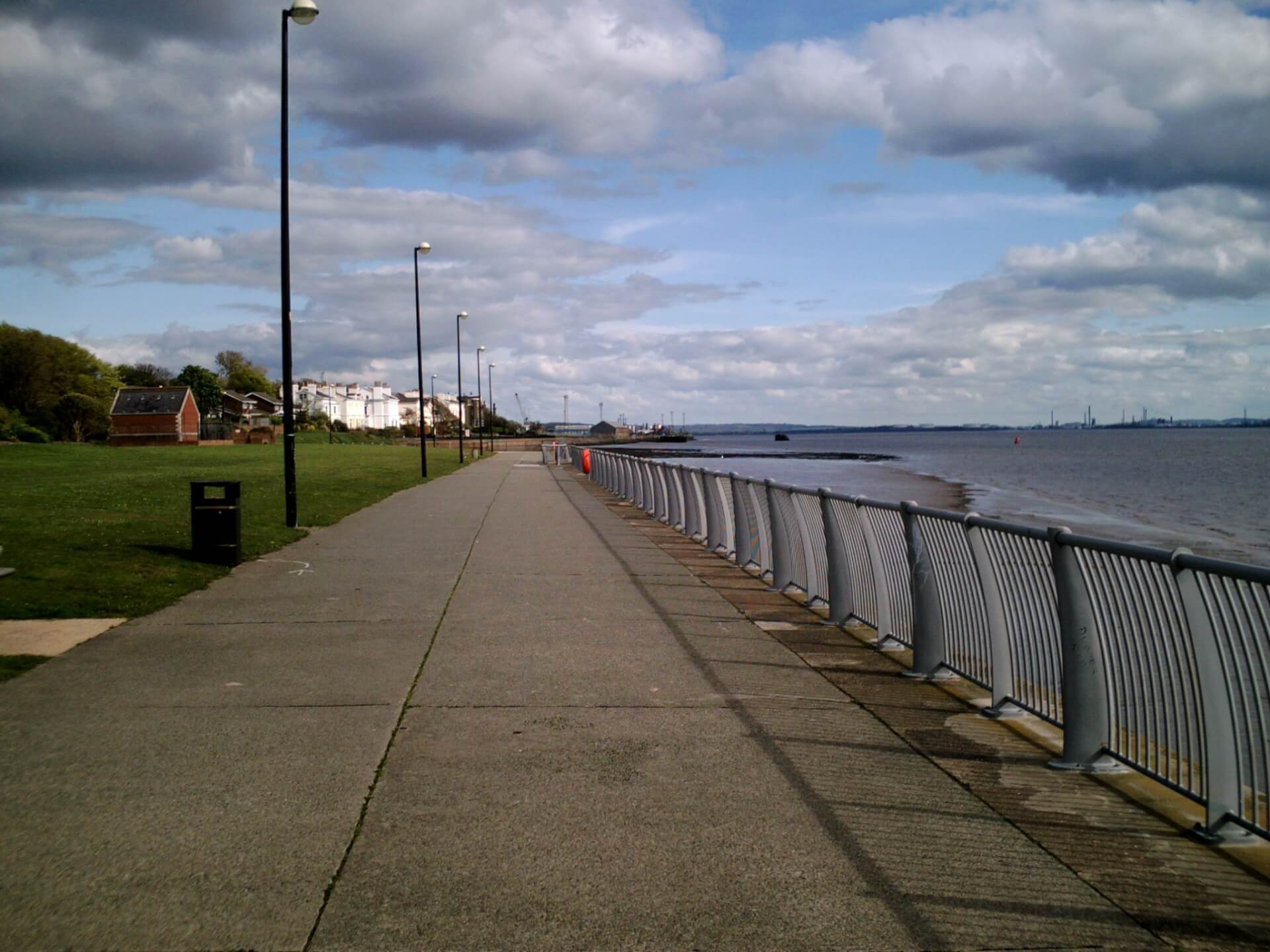 Just a short distance outside of Liverpool City Centre, Otterspool Promenade is a beautiful riverside walk and accompanying area of parkland in South Liverpool.
Featuring scenic views of the River Mersey, it is an ideal for vistors looking to enjoy a leisurely stroll or perhaps a nice bike ride. An ideal alternative if you are looking to spend time outside of the city centre.
Take a stroll through Liverpool's many wonderful Parks
Liverpool boasts some of the countries most impressive green spaces and as such activists have fought for years to preserve them as such is their quality. Here are two of our favourites:
Sefton Park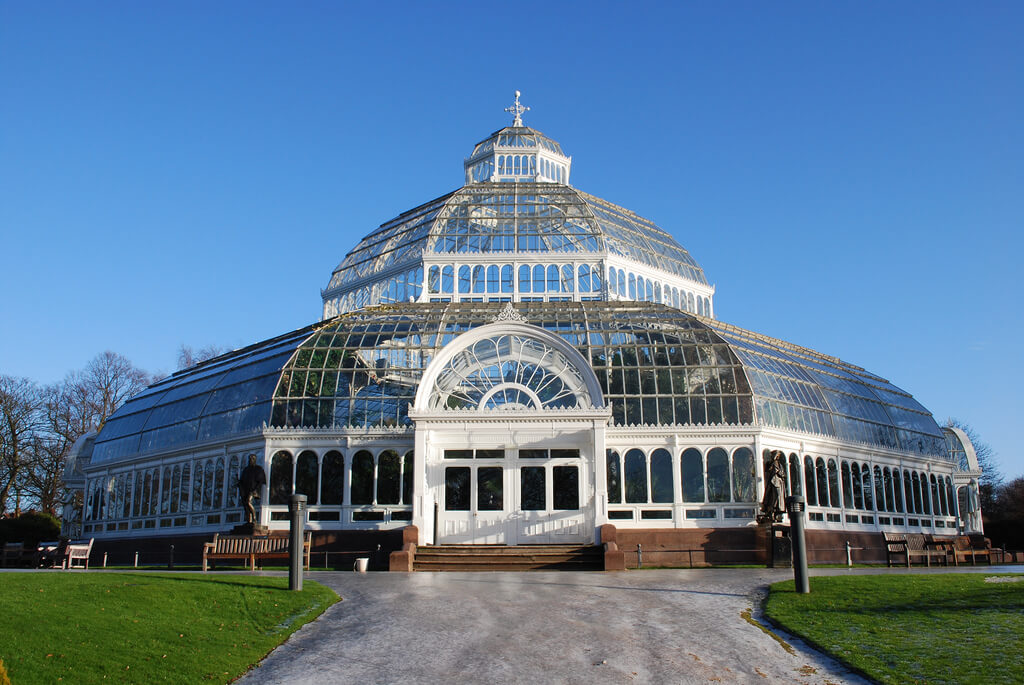 First of all you have Sefton Park; a magnificent 235 acre Grade 1 historic park in the Sefton district of Liverpool. With an array of distinctive features that lend to it's picturesque feel, it is a Green Flag and Green Heritage awarded site and arguably the most well known by locals.
The park is also home to the famous Palm House, a fabulous restored glass-panelled building that doubles as not only an attraction in it's own right but is also a venue that hosts regular free and paid for events. Sefton Park also plays host to various cultural events throughout the calendar year in Liverpool (some of which have featured on this website previously).
Calderstones Park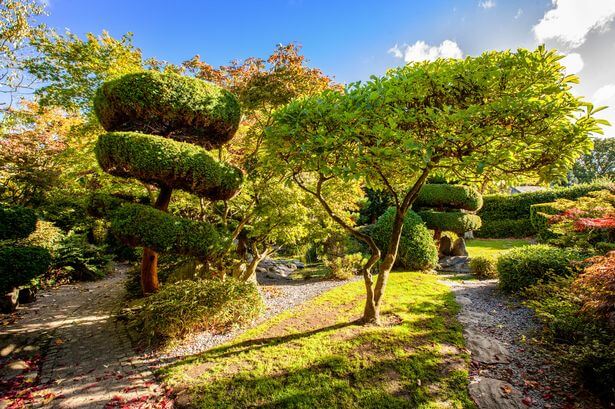 And then there's Caldestones Park; a stunning 94 acre family park in South Liverpool boasting woodland, lake and fields, not to mention exquisite Japanese and old English gardens.
Home to Calderstones Mansion House, the park is full of antique character include The Allerton Oak, an 1,000 year old oak tree which according to legend the Hundred Court once sat beneath it's branches (one of the history buffs!).
Enjoy a day out at the Beach
You might not believe it, but there are actually three fantastic beach locations all close to Liverpool!
While Liverpool may not be the first city you would associate with beach life, these costal destinations would definitely improve your stay with us (in the right weather of course!)
Crosby Beach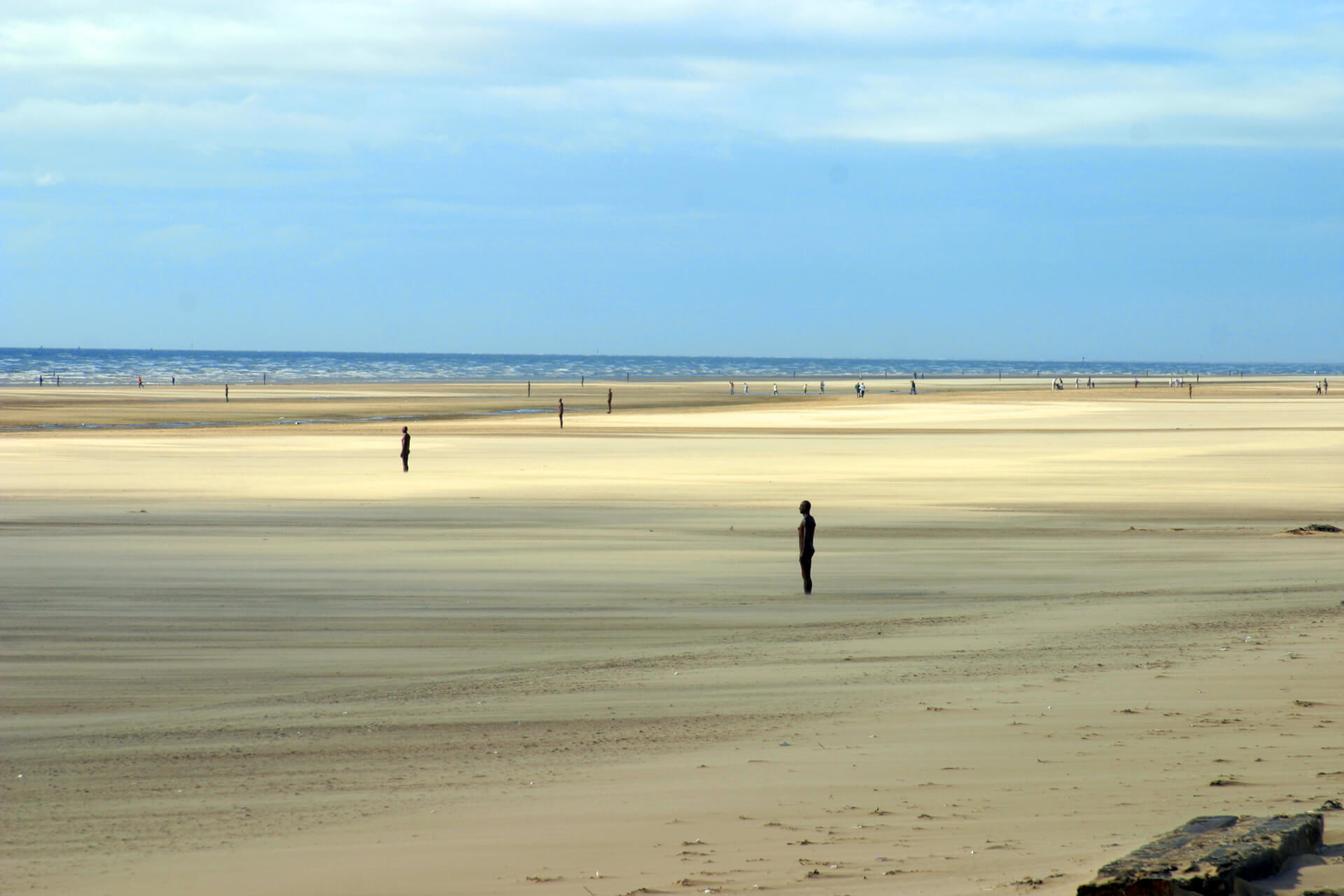 Part of the Merseyside coastline in the borough of Sefton, Crosby Beach is a must-see during the summer, not just for it's stunning views of the coast but because it's the home of Anthony Gormley's now famous "Another Place". Consisting of 100 iron-life size figures spread out along three kilometers of the shore, they have been affectionately dubbed "the Iron Men" by the locals.
Speaking of locals, Crosby Beach is a favourite among Liverpool and Merseyside natives during the summer as many will flock down to soak up the sun when the weather permits!
Formby Beach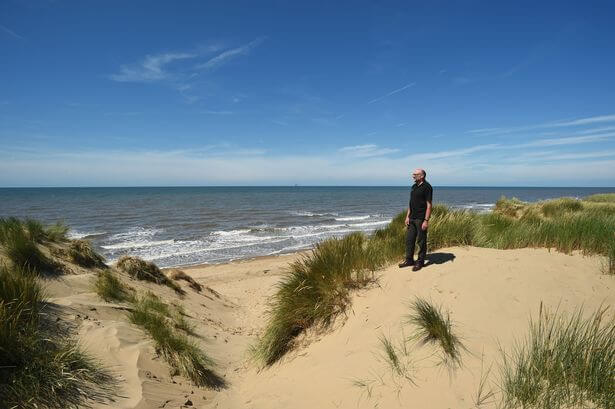 Formby Beach is an ideal destination for families, with a large car park, picnic areas and waymarkled paths to the beach, dunes and woods. The dunes offer scenic views across the Irish Sea and on a clear day even the mountains of Cumbria can be seen.
The tranquil coastline stretches over 20km and is perfect for long relaxing works on a summers afternoon. An added bonus for families, Freshfield Nature Reserve is in walking distance from the beach where the little ones can see rare red squirrels in the high trees in the woodlands.
New Brighton Beach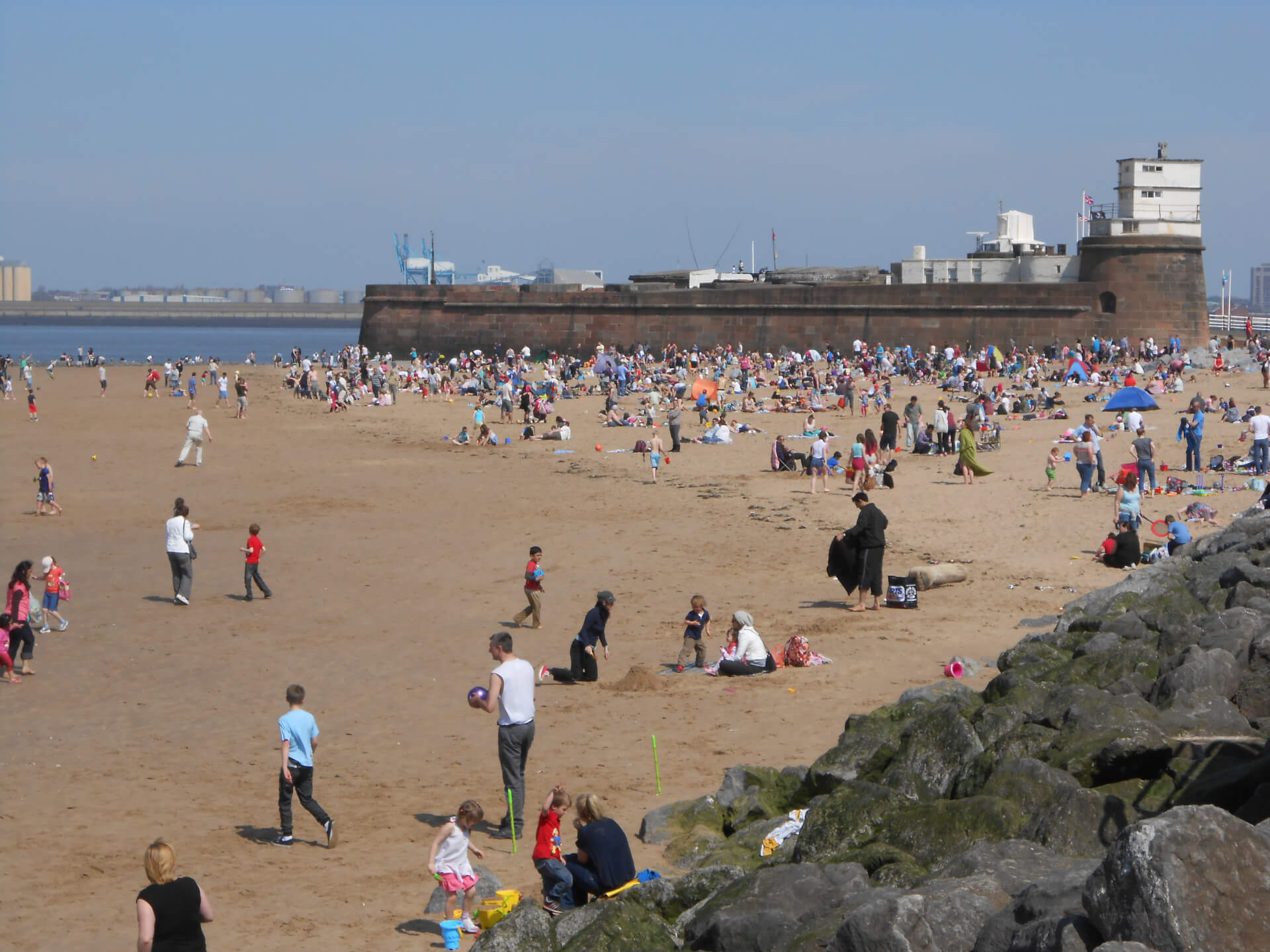 OK, so we're technically cheating by adding this seeing how New Brighton is located in the Wirral, but it is still easily accessible by Merseyrail trains or just a short drive should you fancy something a little further afield in Merseyside.
New Brighton is a quintessential British seaside resort in the north east corner of the Wirral that has been a preferred destination for the people of Merseyside for many years. With authentic attractions along the promenade such as the New Palace Amusement Arcade, Adventure Golf, Cinema, Ice Cream Parlour and a Bowling Alley, there is plenty of traditional family fun to be had here!
Along the coast you will also find Fort Perch Rock, a coast battery defence and a tourist attraction in it's own right (another one for the history buffs!).
Have the perfect family day out at Knowsley Safari Park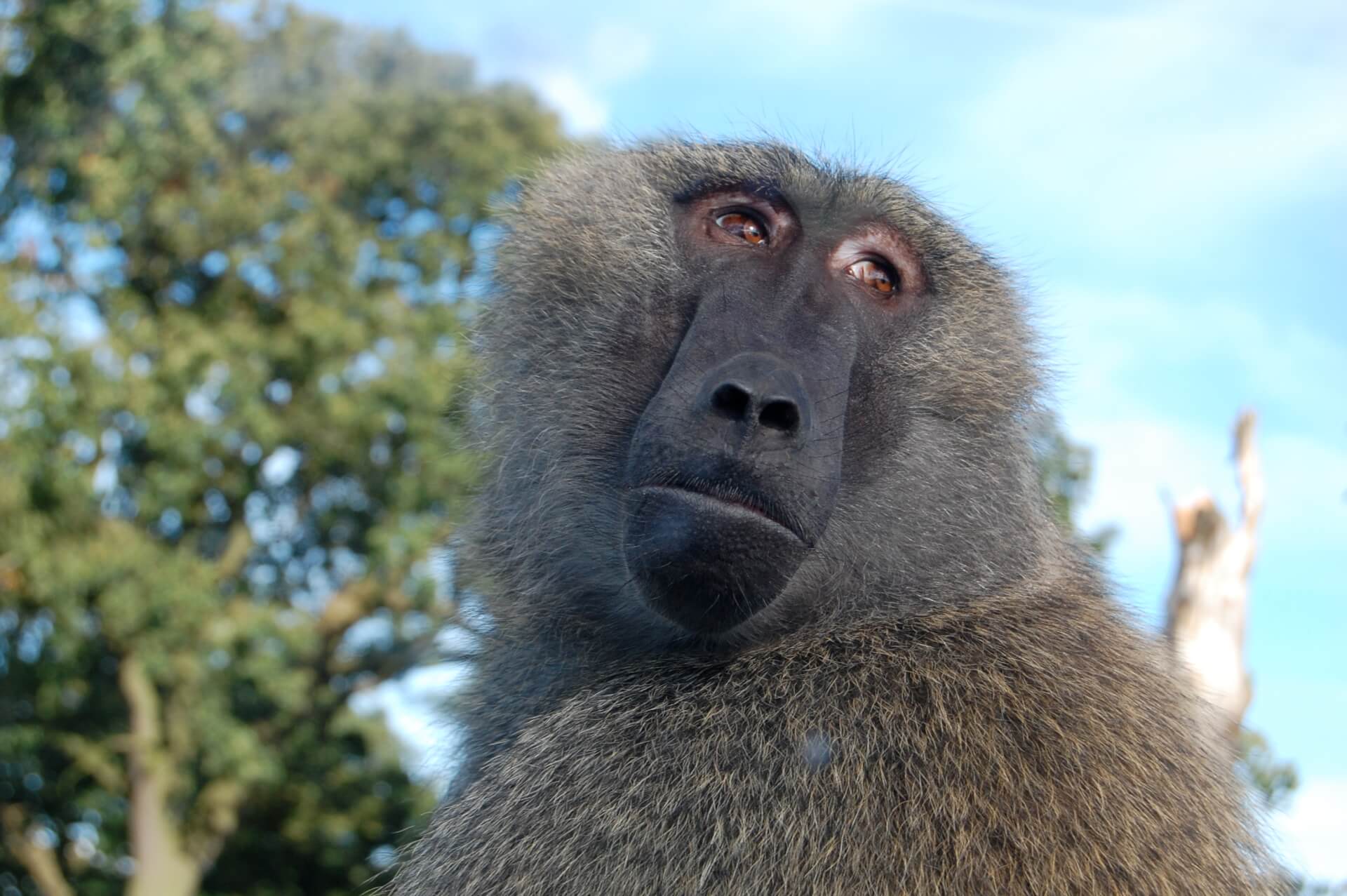 This is something which can be enjoyed anytime of the year but again it's so much better in the summer!
We've already highlighted Knowsley Safari Park on this website, so there's not much more we can say that we haven't said already. But if the UK's longest Safari Drive, numerous different wildlife foot trails, sea lion displays, a bat forest, a boating lake and an amusement park doesn't sound like a great day out with the family then we don't know what is!
Enjoy a round of Golf at one of Liverpool's many courses!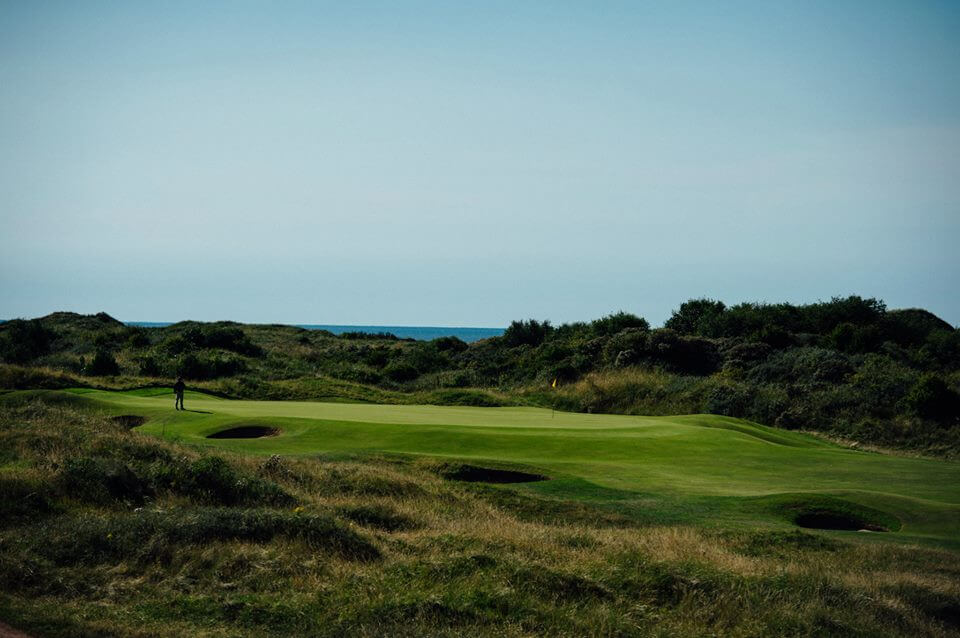 Much like Knowsley Safari Park, we have listed the best courses from England's Golf Cost close to Liverpool on this website previously but let's be honest; if you want a good game of golf, you need the right weather and the best time to have a great game is during the summer!
Special mentions
Lastly, for our special mentions we have included two wonderful locations that can both be reached from Liverpool City Centre that are still part of the Merseyside region and make for great attractions during summer.
Port Sunlight in Wirral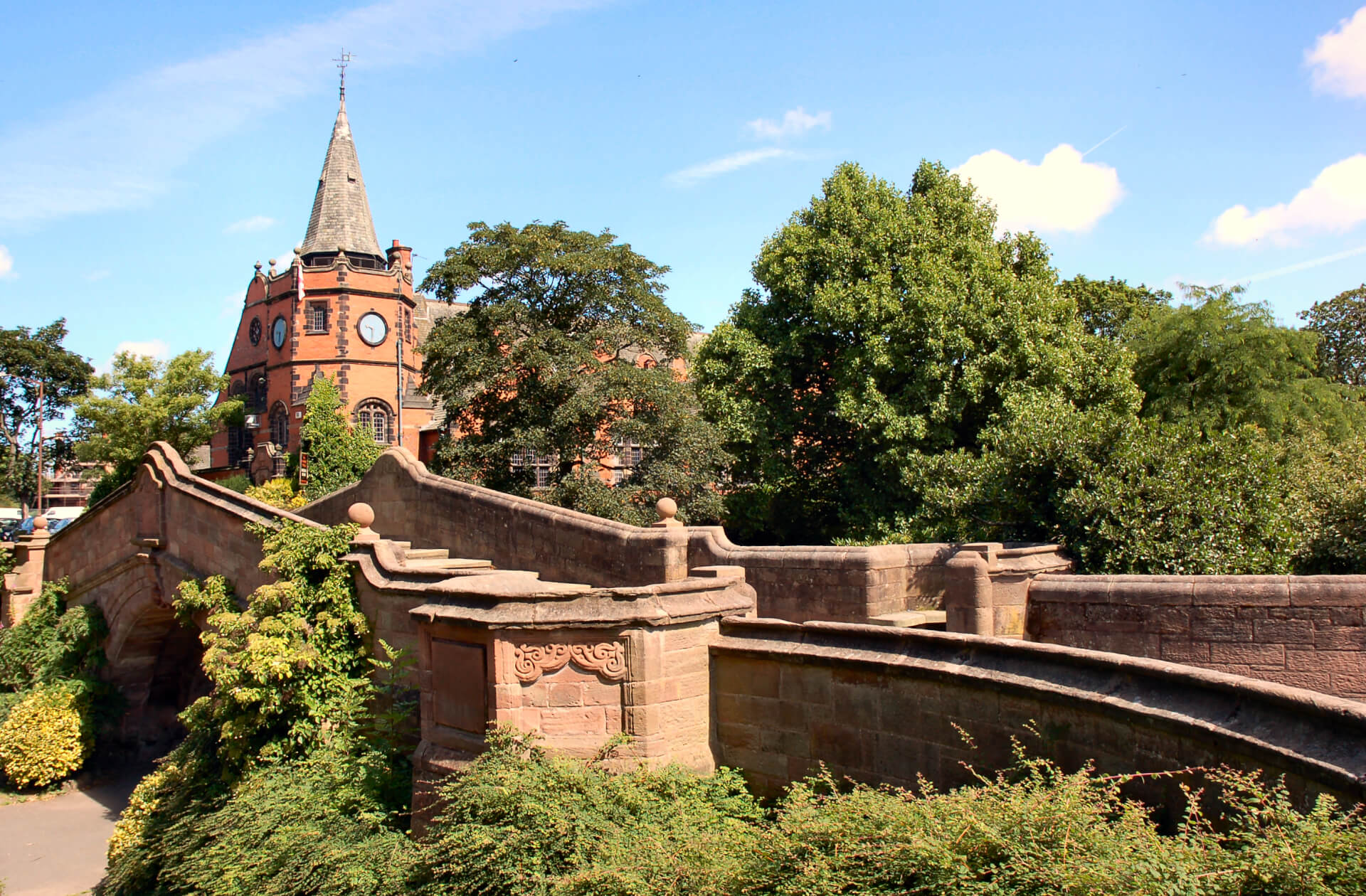 Port Sunlight is a real delight, a truly radiant garden village that was built at the end of the 19th century which has still retained it's exciting architecture. The village provides visitors with charming and interesting days out that include the Lady Lever Art Gallery and the Port Sunlight Museum and Garden Village.
With amazing views across to the Liverpool waterfront and improved links to Port Sunlight, you can do a lot worse than paying this quaint village a visit during your stay in Liverpool.
Southport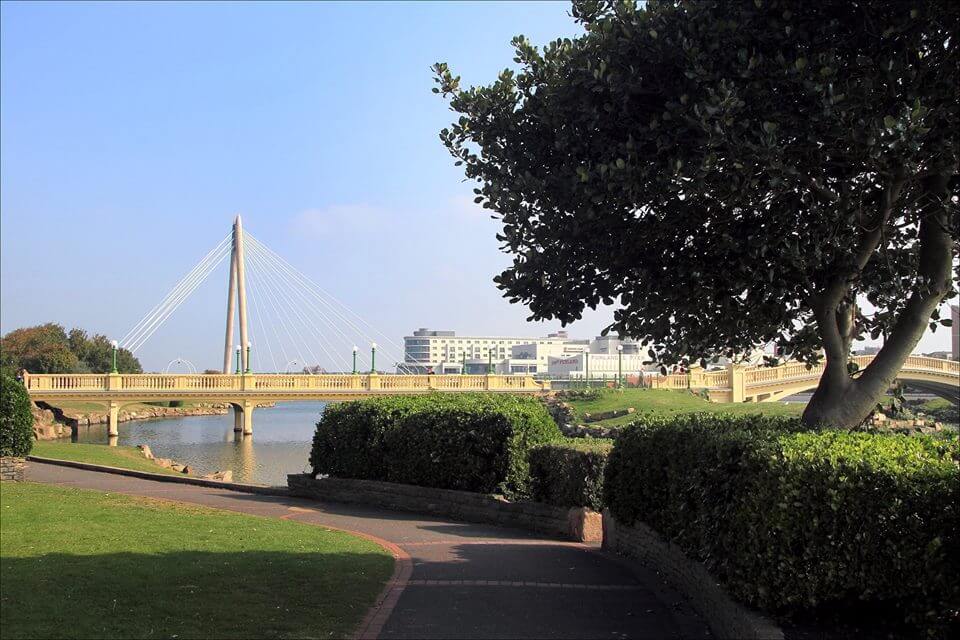 A very quaint seaside town that is just a stones throw away from Liverpool, Southport is an ideal for those who are looking to get the most out of Merseyside during their stay in Liverpool.
Southport is another classic British seaside resort with a 22 miles of coastline, fabulous beaches, the UK's oldest and second longest iron pier featuring the popular the Pier Pavilion, Southport Pleasureland fun fair, plenty of shopping outlets and tranquil parks and gardens.
Now you know why we love the summer in Liverpool!
Base Serviced Apartments offer an unrivaled service for those looking to stay in a fabulously contemporary yet homely property, within spectacular city environments.
Choose from our range of one, two and three bedroom properties within the heart of Liverpool. All apartments are fully-furnished and fully-equipped providing you with your own environment to entertain guests or simply to switch off and unwind.
We are the real alternative to hotel living!
Book your next getaway with us now! For families, we would recommend our Duke Street and The Docks apartments. For leisure breaks, we would advise looking at our Sir Thomas Street or Cumberland Street apartments.