It's a brand new year people – 2017 is upon us!
Let's get 2016 out of the way first, as it wasn't a great year. We lost legends of both music and film, Brexit and President Trump happened, England was embarrassed in the Euro's and the less said about Toblerone's the better!
But as the good people over at Independent Liverpool quite rightly pointed out, there was one shining light in 2016 – the city of Liverpool.
While 2016 was doing it's best to be the "worst year ever", Liverpool made sure that 2016 would be a year to remember for all the right reasons!
The city played host to a plethora of wonderful events during 2016 which helped solidify our position as one Europe's most attractive cities.
From innovative and thought-provoking cultural events like Liverpool Biennial or LightNight to amazing music festivals such as Liverpool Sound City, LIMF and International Beatleweek – Liverpool was arguably the culture vulture's destination of choice in 2016!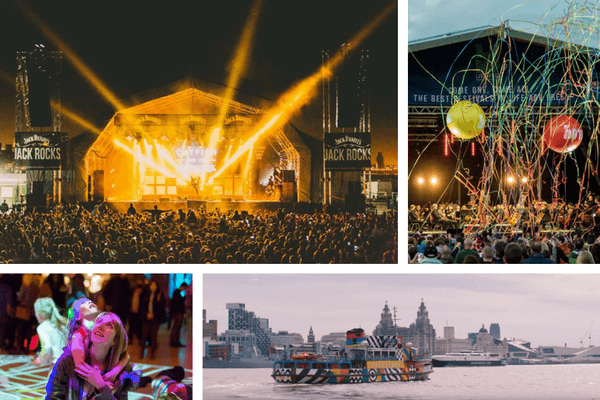 Our fair city boasted an enviable selection of events, with each month looking better than the rest. So it came to the surprise of no one that Liverpool was named as the 3rd best destination to visit in the UK by TripAdvisor.
There were few better cities to enjoy a city break in 2016 as much as you could in Liverpool. Which is why we can't wait for 2017 to do one better!
As always, BASE Serviced Apartments will be continuing with our regular monthly previews throughout the year. However, we'd like to kick off the new year with a quick preview of what's to come during 2017 (so you can mark all the best events down in your diary!):
Chinese New Year Celebrations
Friday 27th – Sunday 29th January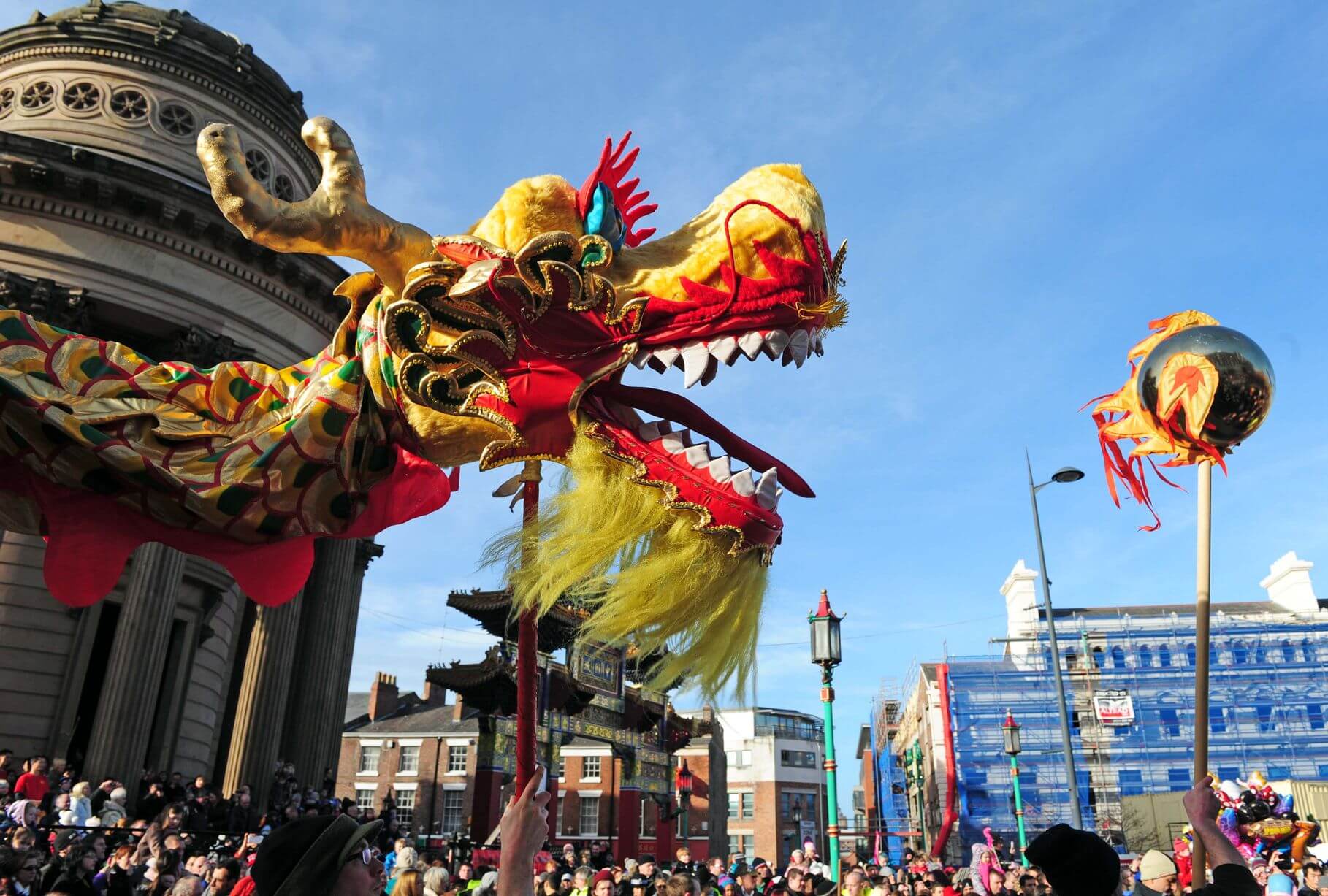 Liverpool's annual Chinese New Year celebrations are always quite the spectacle, considering how we have the oldest Chinese community outside of Europe.
Expect vibrant parades through Chinatown and Bold Street, performances over three days, lantern parades and Chinese markets!
This year, it's the "Year of the Rooster".
MCM Liverpool Comic Con 
Saturday 11th – Sunday 12th March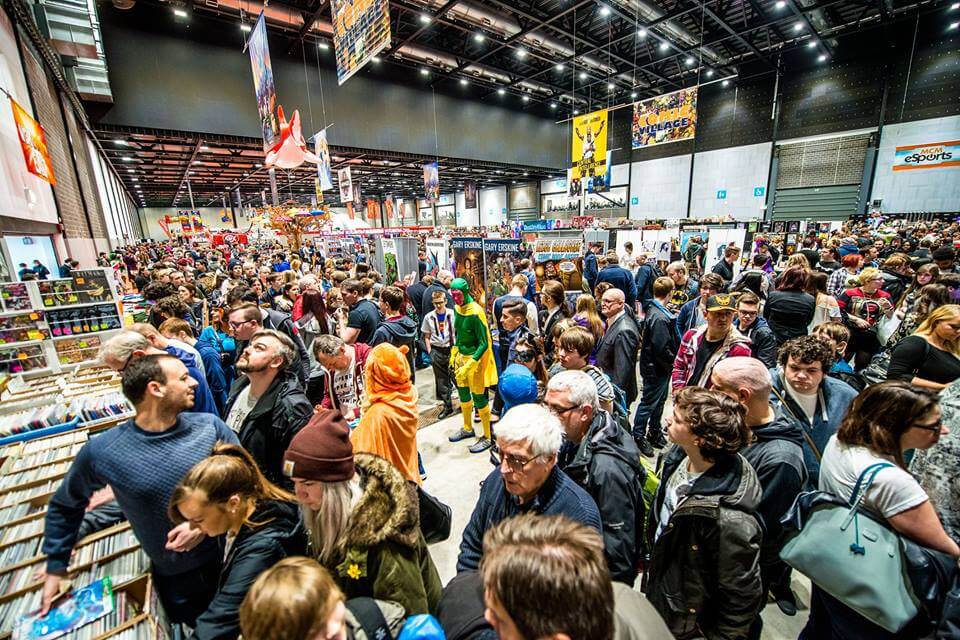 Who needs San Diego, when you can get your geek on in Liverpool!
If you're a fan of movies, comics, video games, sci-fi, anime or cosplay, be sure not to miss MCM Comic Con – the UK's biggest celebration of modern pop culture.
Experience everything from a Comic Village and eSports competitions to a Cosplay Masquerade and the chance to meet very special guests!
Ricky Gervais: Humanity
Wednesday 15th March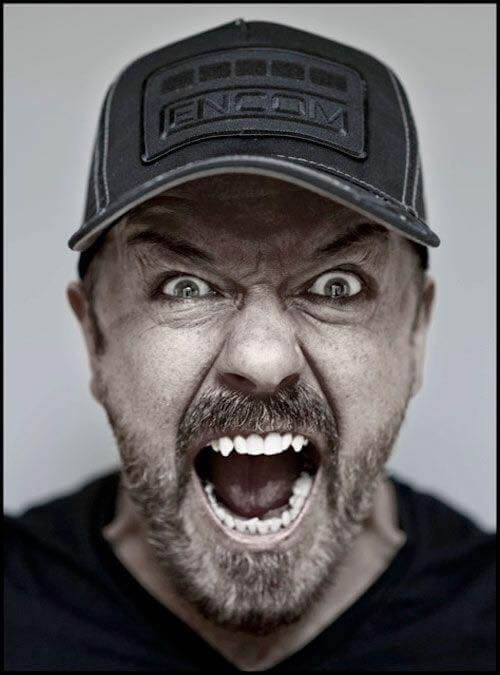 Ricky Gervais is returning to stage with "Humanity" – his first stand-up tour in seven years.
Considered one of the most influential British comedians since Charlie Chaplin, the creator and start of The Office has won three Golden Globes, two Primetime Emmy Awards and seven BAFTA's
Tickets are available to purchase online.
Grand National 2017
Thursday 6th – Saturday 8th April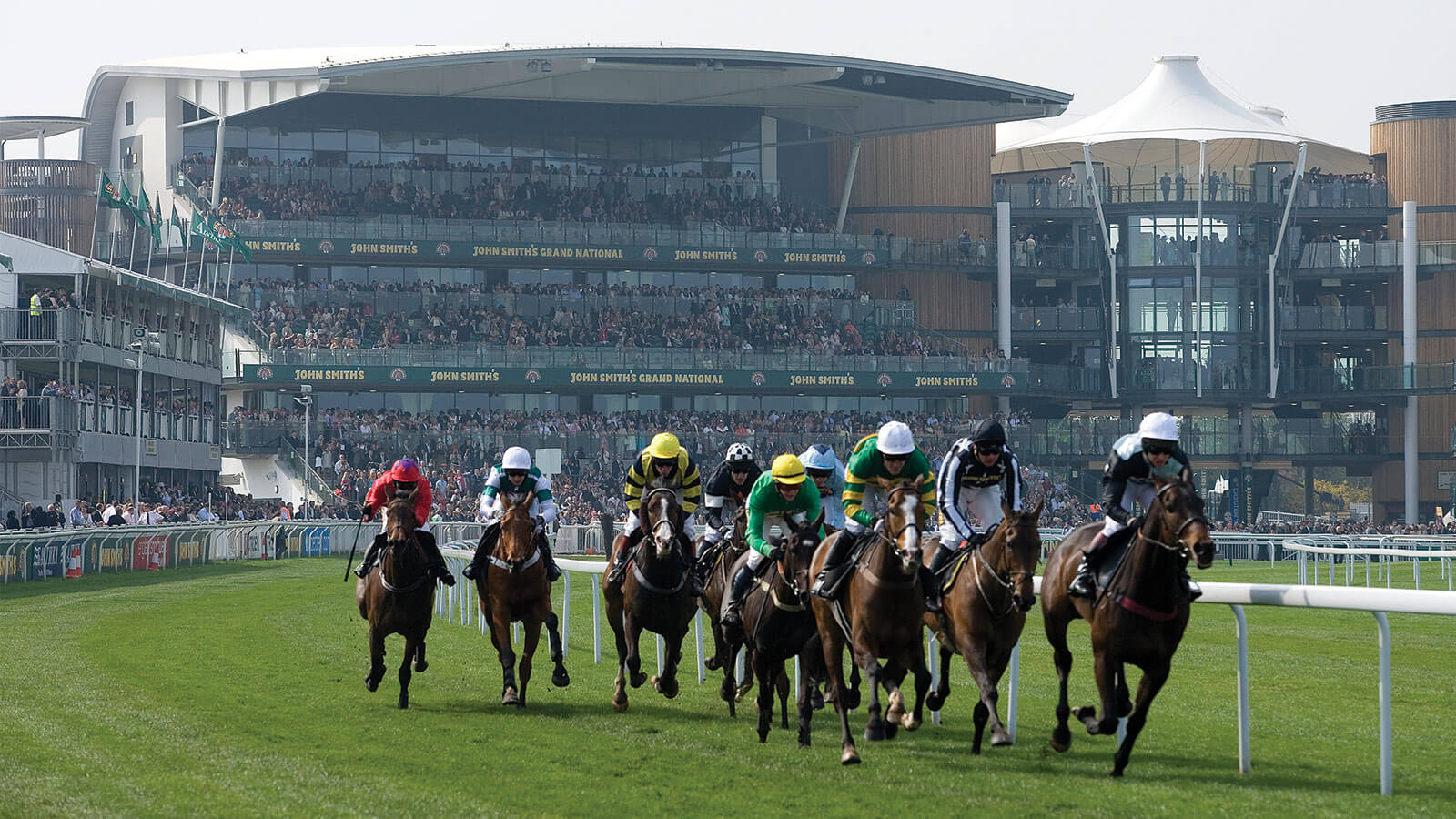 The world's most famous Steeplechase, it can only be The Grand National!
Held annually at Aintree Racecourse, the National is a prominent event within British culture and receives a staggering 600 million viewers worldwide.
Check out BASE Serviced Apartments guide for the Grand National, should you want to learn more.
Liverpool Food, Drink and Lifestyle Spring Festival
Saturday 15th – Sunday 16th April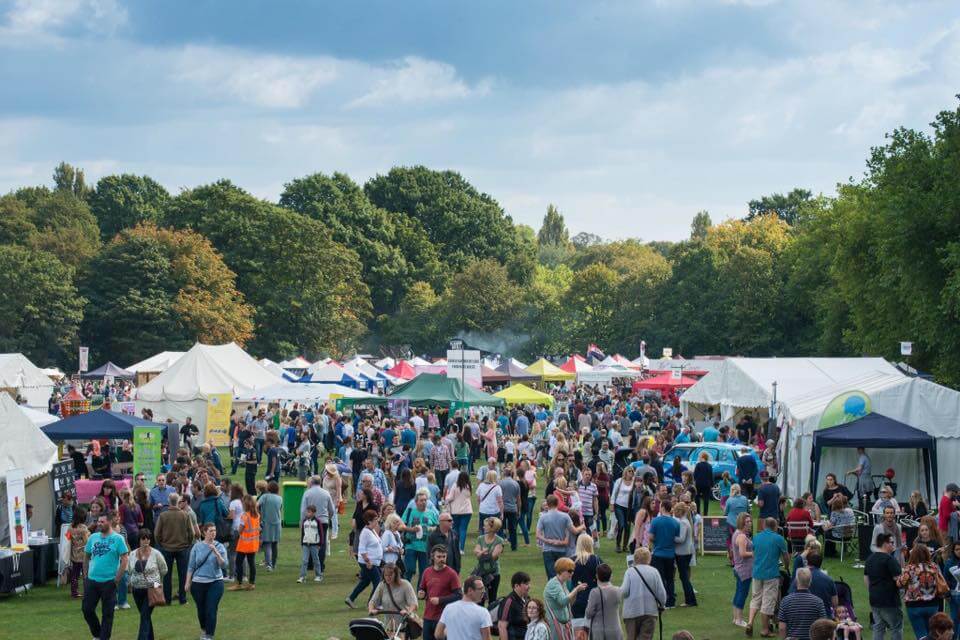 Returning for another year is Liverpool Food, Drink and Lifestyle Spring Festival!
Celebrating the awakening of spring, this foodies paradise will once again showcase the very best in Liverpool's thriving Independent scene.
This year's event includes a much wider lifestyle offer, with zones dedicated not only to food and drink but homes, gardening, craft and even focusing on body and mind.
Check out what BASE had to say about last year's festival.
Bob Dylan And His Band
Monday 8th May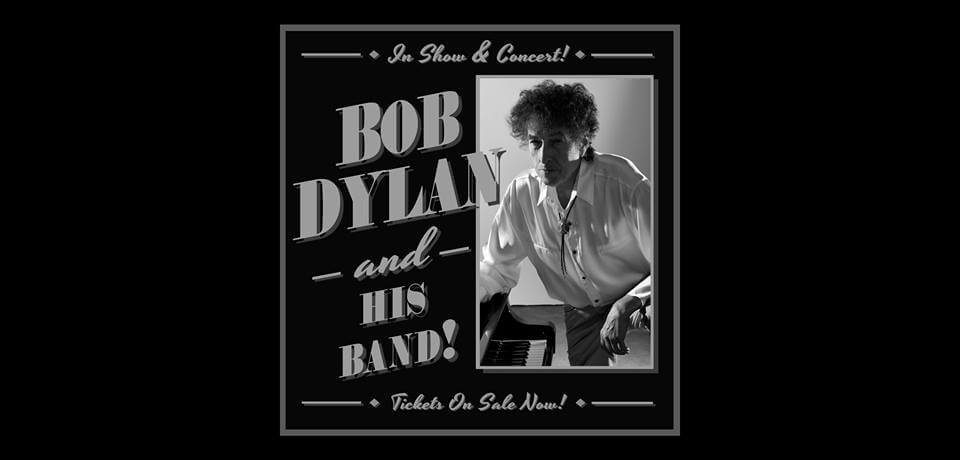 2017 will be your final chance to see Bob Dylan live – one of the most important figures in pop-culture history!
Bob Dylan, one of the 20th century's most influential singer-songwriters, will bring his band to Liverpool Echo Arena this upcoming spring.
Tickets are available to purchase online.
Harry Potter And The Philosopher's Stone In Concert – With Full Live Orchestra
Thursday 18th May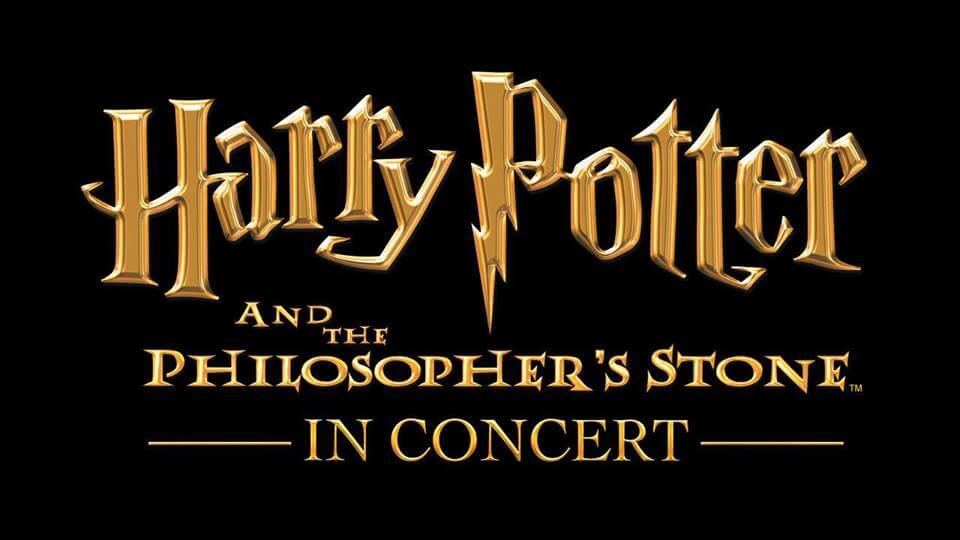 You can enjoy many great events at Liverpool Echo Arena during 2017, but none will be quite as magical as this!
Audiences will get to relive the magic of Harry Potter and The Philosopher's Stone in high definition on a giant screen while hearing a full live orchestra perform John Williams' unforgettable score.
Be swept away in this sparkling display of live music and film and follow the adventures of Harry and his friends once more.
LightNight Liverpool 2017
Friday 19th May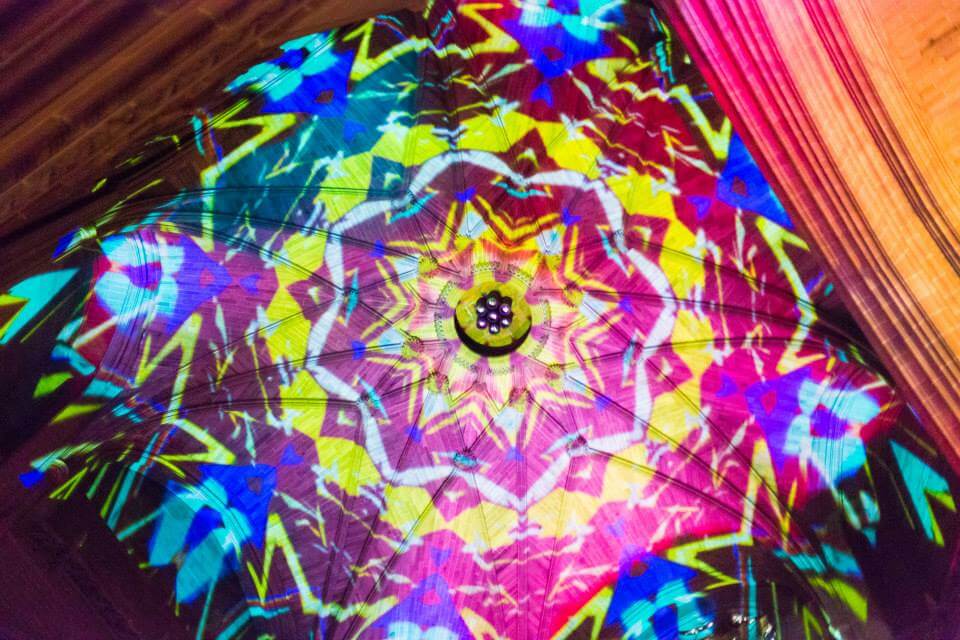 LightNight, Liverpool's one-night arts and culture festival will return for 2017!
Explore an illuminated Liverpool as our world-class galleries, museums and public spaces stay open late for a free showcase of the city's arts and culture.
Witness a trail of light projections, street performances, exhibitions, walks talks and hands-on activities for all ages.
Check out our guide to 2016's LightNight.
Iron Maiden
Tuesday 20th May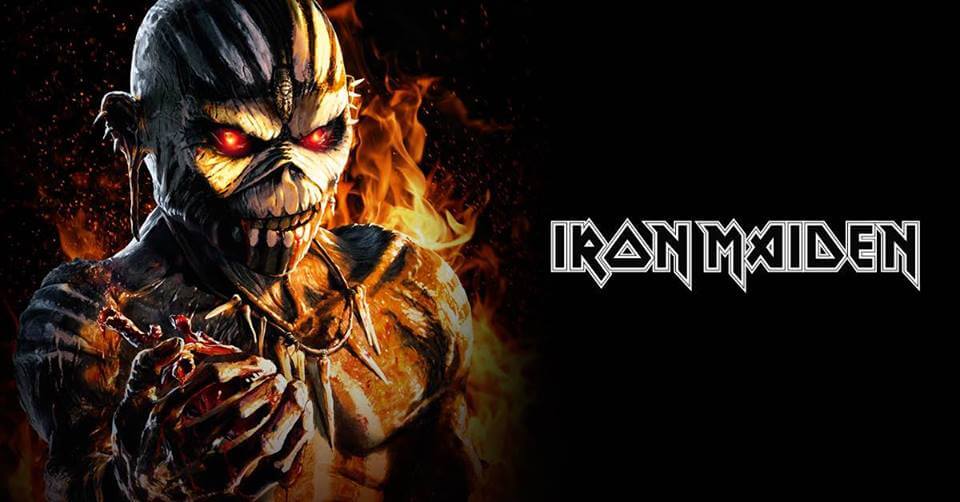 Heavy Metal legends Iron Maiden will be playing their first live show in Liverpool since 1990!
Continuing their hugely successful "The Book of Souls World Tour" into 2017, Maiden will be playing a series of UK dates including a stop at Liverpool Echo Arena this upcoming spring.
Tickets are available to purchase online.
Take That
Monday 22nd – Tuesday 23rd May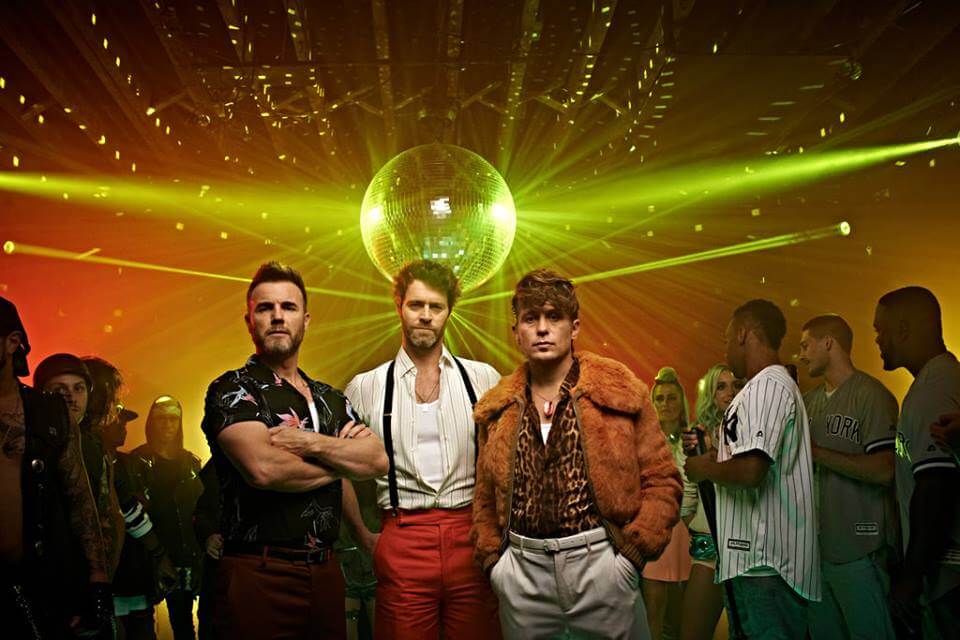 The boys from Take That are heading back to Liverpool Echo Arena in 2017!
For the first time ever; Gary, Mark and Howard will be giving the fans a truly unique and memorable experience this spring with a stage set in the centre of the arena floor.
Tickets for both dates are available to purchase online.
John Cale and Guests Present: The Velvet Underground & Nico
Friday 26th May
2017 marks the 50th anniversary of the iconic album "The Velvet Underground and Nico".
To celebrate, co-founder John Cale will be performing the album in its entirety and has personally selected Liverpool as his only European show!
This event is part of 67-17: 50 Summers of Love; a season of events and performances in Liverpool inspired by the golden anniversary of the Summer of Love between May and August.
Liverpool Sound City 2017
Saturday 27th – Sunday 28th May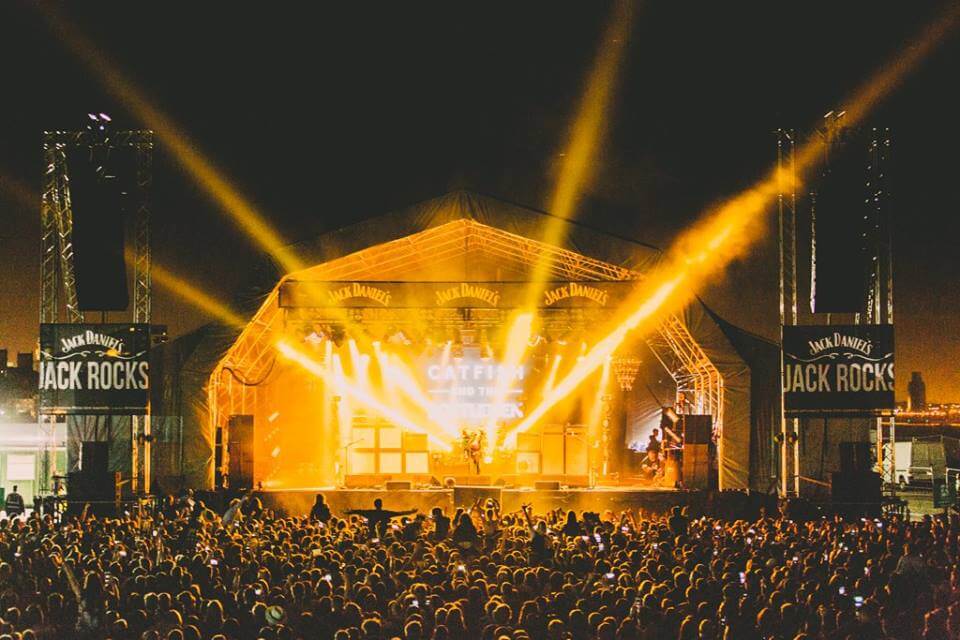 Liverpool Sound City is an unrivalled festival of incredible live music and arts, showcasing the city as the cultural core of the UK.
Since its inception in 2008, Liverpool Sound City has grown into one of the most important and well-respected cultural events in the UK.
Known as the 'first music festival of the year', Sound City sets the standard for all music festivals to follow by bringing the very best breakthrough acts and major names before anyone else.
Check out what we had to say about Liverpool Sound City 2016.
Rock 'N' Roll Liverpool Marathon 2017
Saturday 27th – Sunday 28th May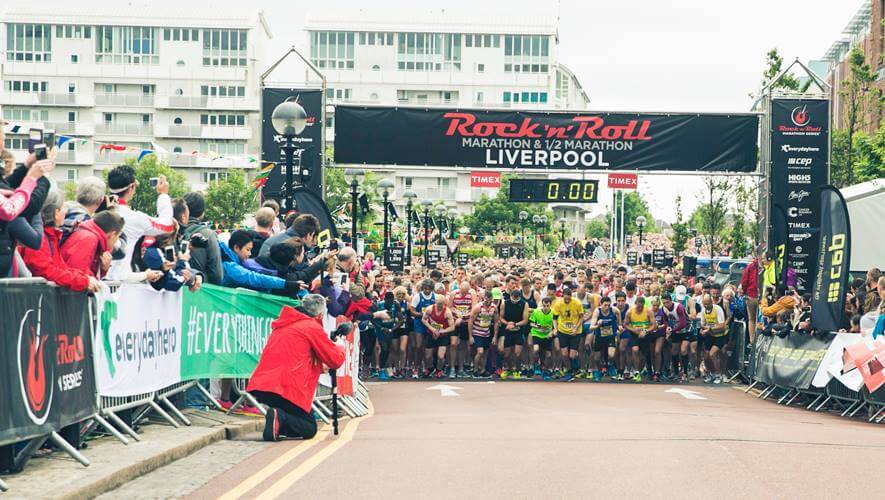 The hugely popular Rock 'N' Roll Marathon will be returning to Liverpool in 2017!
Billed as the "World's Largest Running Series" with more than 500,000 people taking part across 30 different cities across the globe, the 2017 edition will no doubt prove popular once again.
More Music, More Medals, More Fun!
Kraftwerk 3-D
Sunday 11th June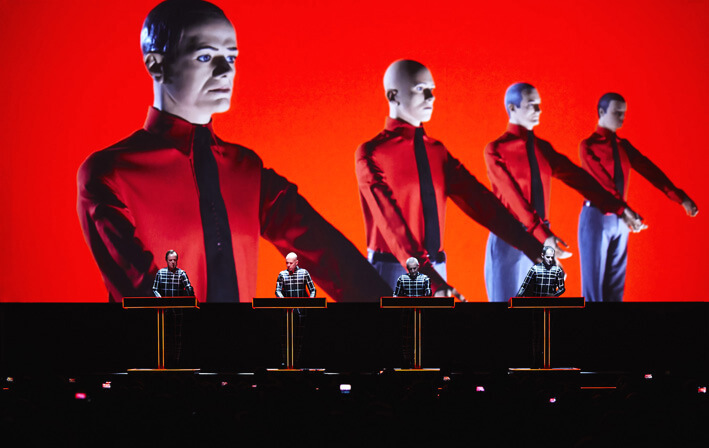 While this may have already sold out, it's such an anticipated performance we have to include it!
Electro pioneers Kraftwerk will be bringing their critically acclaimed live show to Liverpool Philharmonic Hall this upcoming summer.
Bringing together music and performance art, Kraftwerk 3-D concerts are a true "Gesamtkunstwerk" – a total work of art.
Liverpool Hope University International Tennis Tournament  2017
Thursday 15th – Sunday 18th June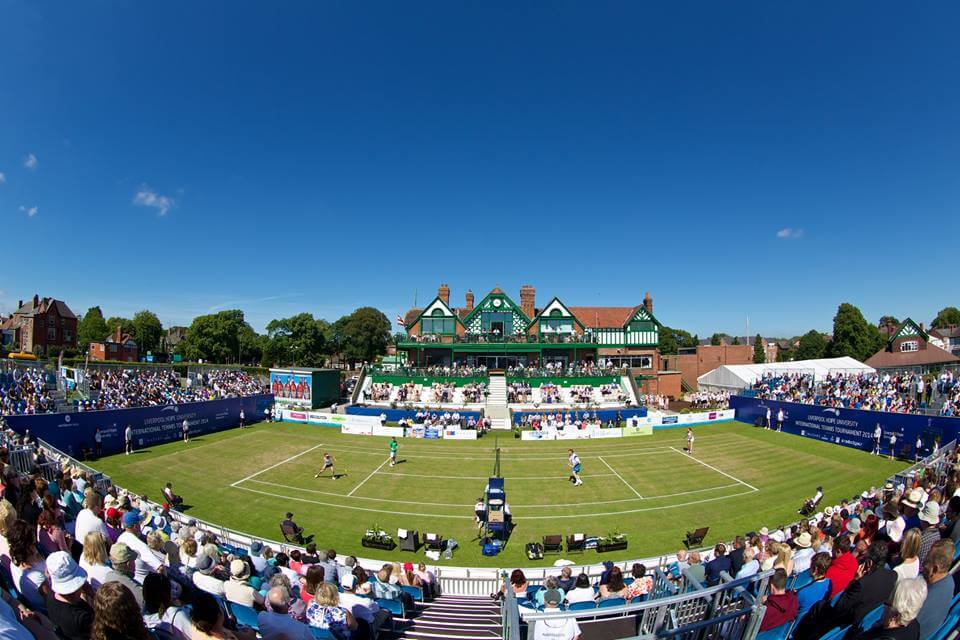 The 16th Edition of the Liverpool Hope University International Tennis Tournament will take place in June 2017.
The International has become the longest running and largest tennis exhibition in Europe. Since 2002, it has introduced up and coming and established WTA and ATP players and also features the ever popular Legends of Tennis.
Africa Oyé
Saturday 17th – Sunday 18th June

Africa Oyé is the largest free celebration of African and Caribbean music in the UK, which takes place annually right here in Liverpool.
Once again taking up residence in it's Sefton Park home, Africa Oyé highlights the wonderful range of cultures, music, artists and cuisine that makes the continent one of the world's most inspiring.
The festival is a showcase of both new and established African and Caribbean artists, as well as celebrating different aspects of the same cultures.
International Mersey River Festival
Friday 23rd – Sunday 25th June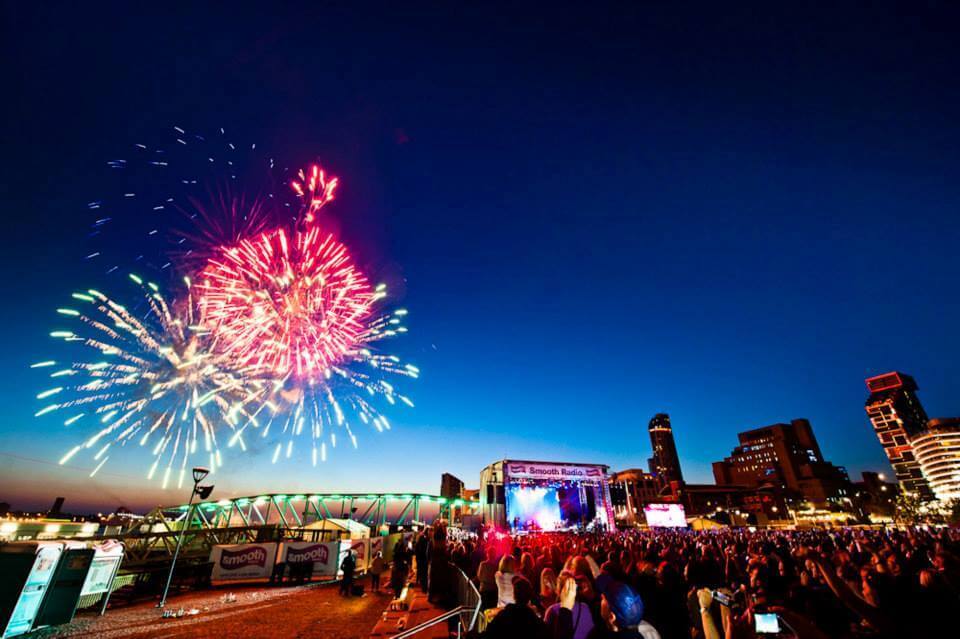 The International Mersey River Festival is a celebration of Liverpool's wonderful and historic waterfront in a three-day extravaganza of family fun, amazing music and entertainment.
This three-day extravaganza of family fun features everything from polo tournaments and jet skiing demonstrations to water sports sessions and hearts stopping air displays.
In addition, there will also be live music from some famous faces, to be confirmed.
Brazilica 2017
Friday 14th – Sunday 16th July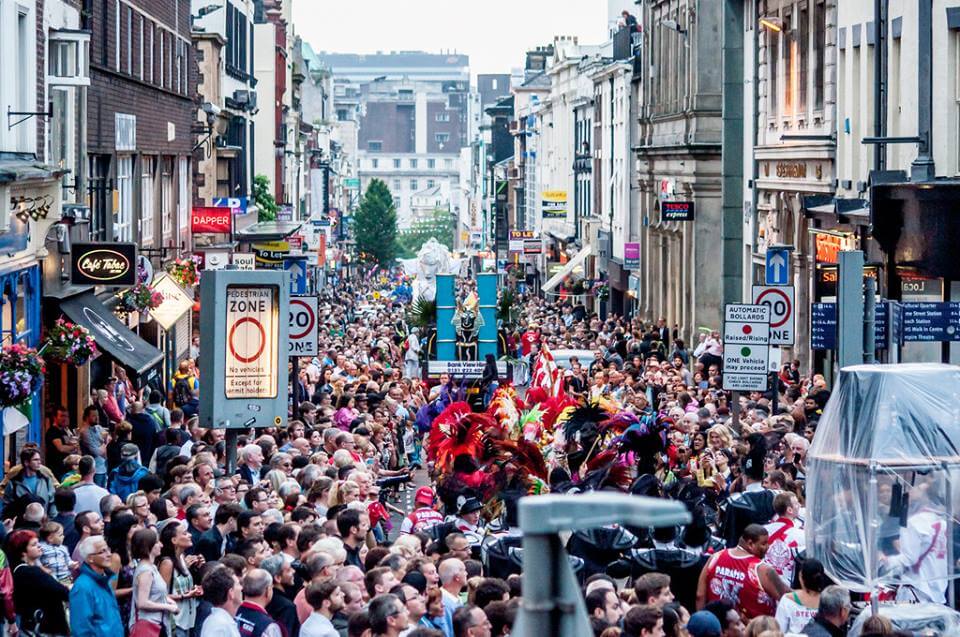 The increasingly popular annual Brazilica Festival returns for 2017 and will once again cover the city in colour!
A packed programme of events will lead up to the main Carnival Day – the festival promises to be an exuberant affair with an abundance of sights, sounds and tastes of Brazil.
Further announcements will be made when entertainment and activities are confirmed.
British Style Collective 2017
Friday 7th July – Saturday 9th July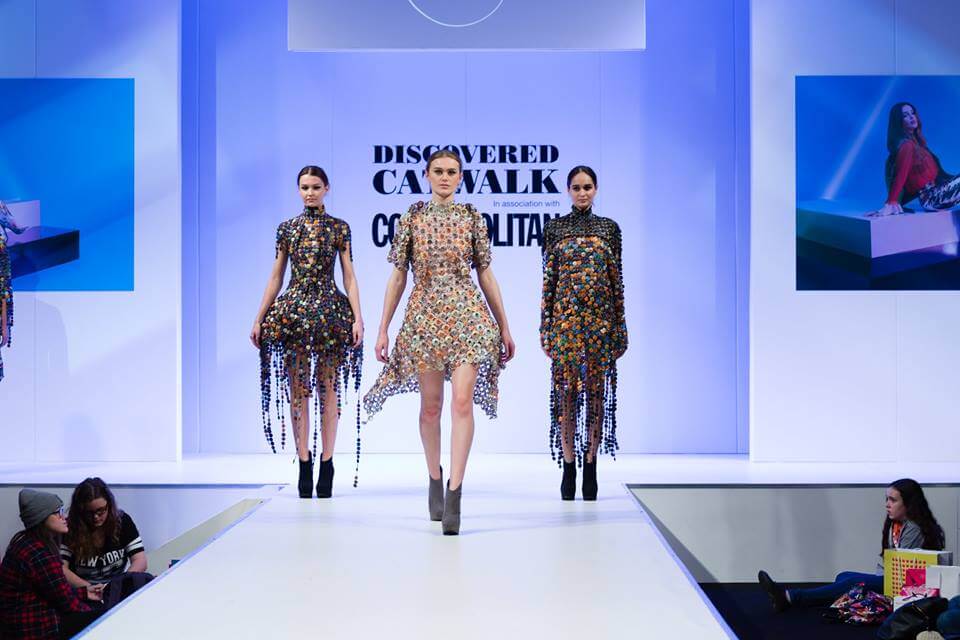 After 27 years, The Clothes Show has found a new home in Liverpool.
Set across five of Liverpool's most iconic locations, British Style Collective is set to take over the city from the 7 – 9 July 2017 for the fashion and beauty event of the year.
New dates, new city, new experience – in one explosive, city-wide celebration of style.
Tickets are available to purchase online.
Liverpool International Music Festival 2017 
Friday 21st – Sunday 23rd July

Liverpool's favourite summertime festival, LIMF, will be back for 2017!
Always a highlight of the summer, Liverpool International Music Festival (or LIMF), is a four-day celebration of new talent, big names, musical heritage and cultural diversity within the city.
LIMF welcomes artists, creatives and music-lovers to witness a programme like no other encompassing commissions, partnerships and the grand finale; The Summer Jam – billed as Europe's biggest free music event with artists performing at Sefton Park.
Further information is available online.
International Beatleweek 2017
Saturday 23rd – Tuesday 29th August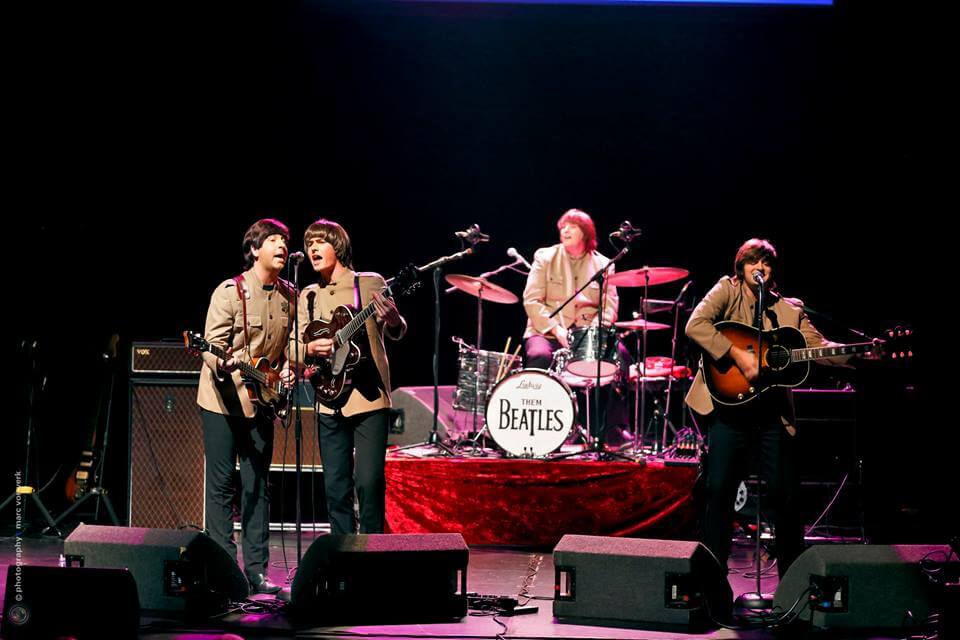 Back again after a successful 2016 edition is International Beatleweek.
Celebrating the music of The Beatles, the festival brings together fans of The Fab Four from across the globe. With music from around 70 bands and musicians from 20 different countries and fans from over 40; this is truly a global gathering.
Organised by Cavern City Tours, International Beatleweek 2017 will have fantastic events taking place across the city, along with live music – all day, every day!
For a better idea of what to expect, check out our preview for International Beatleweek 2016.
Liverpool International Festival of Psychedelia
Friday 22nd – Sunday 23rd September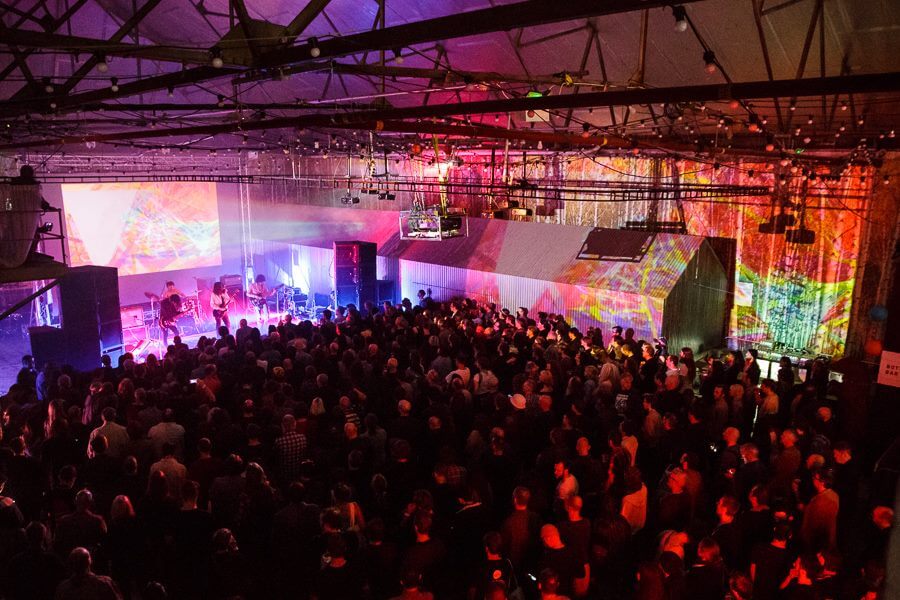 Liverpool International Festival of Psychedelia will also be returning in 2017!
After 2016's stunning sold out event, the two-day PZYKathon once again takes over some of Liverpool's most trendy venues including the likes of Camp and Furnace, Blade Factory and District.
Tickets are available to purchase online.
Football – Liverpool & Everton 2017 Home Fixtures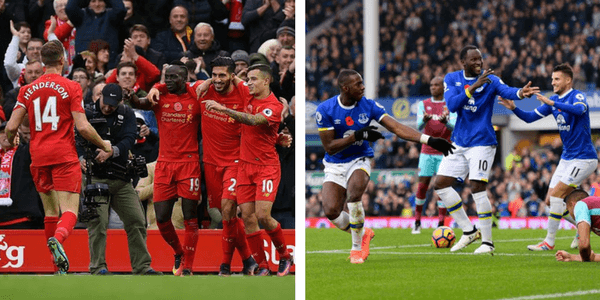 The Premier League continues into 2017, with great home fixtures still to come for both Liverpool & Everton.
Highlights for Liverpool include games against Chelsea, Arsenal, Spurs and of course – the second Merseyside Derby of the season.
While Everton has big home matches scheduled against the likes of  Manchester City, Chelsea and Leicester City.
Ticket information for upcoming Liverpool fixtures is available online.
Ticket information for all upcoming Everton fixtures is available online.
Be sure to follow our blog over the coming months, where BASE will be bringing you great content on what's on in Liverpool and Chester.
If you're looking for great city centre accommodation in 2017, remember to #staywithBASE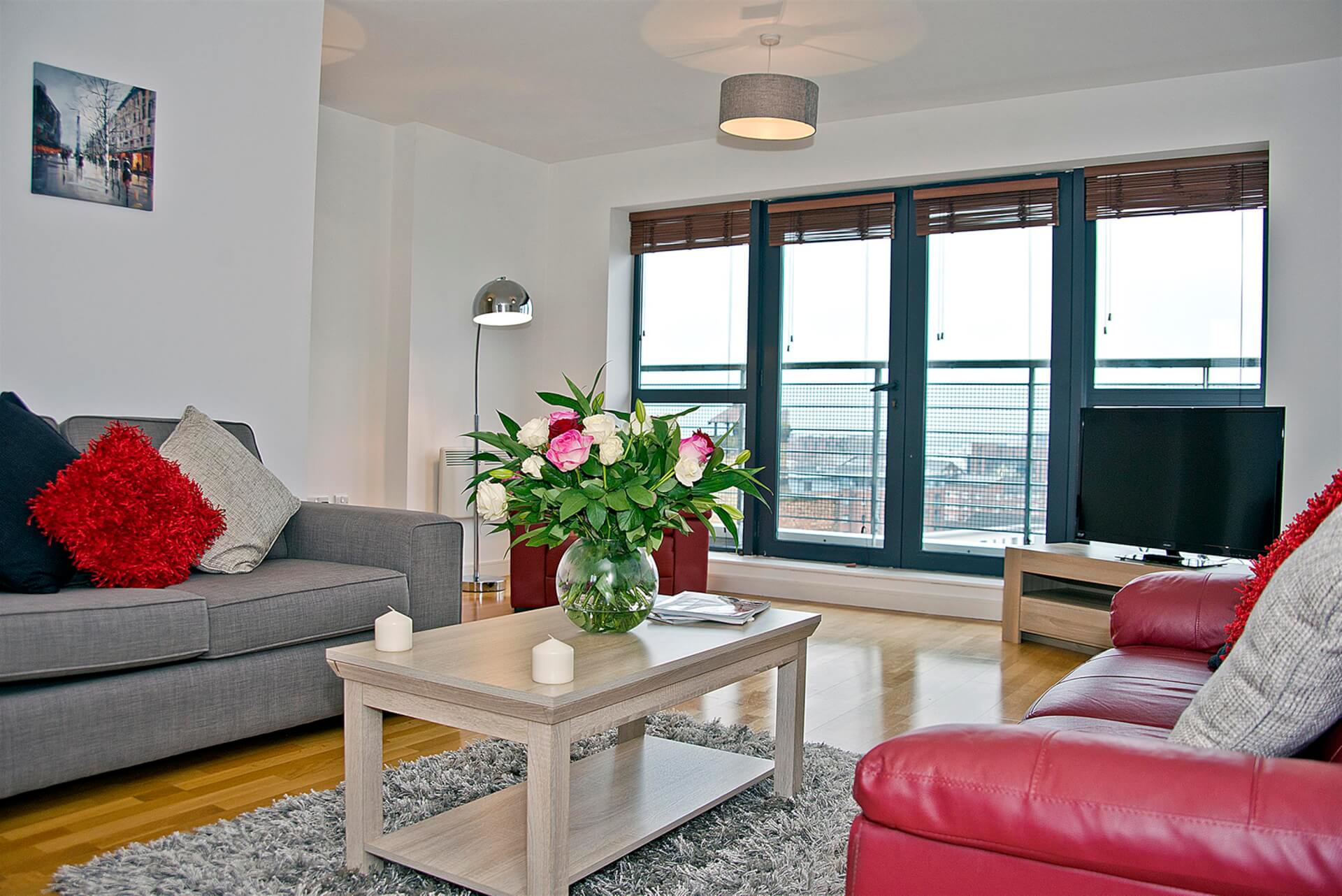 Useful links:
National Museums Liverpool: Read about all the great exhibitions coming to the city's various museums and galleries in 2017.
Liverpool Theatres: Check out what theatre and variety performances will be taking place during your stay with BASE.
Independent Liverpool: Discover the latest hidden gems in Liverpool (restaurants, bars, artisans etc).
BASE Serviced Apartments offers an unrivalled service for those looking to stay in a fabulously contemporary yet homely property, within spectacular city environments.
Choose from our range of one, two and three bedroom properties within the heart of Liverpool or Chester.
All apartments are fully-furnished and fully-equipped providing you with your own environment to entertain guests or simply to switch off and unwind.
We are the real alternative to hotel living!
Book your next getaway with us now! For families, we would recommend our Duke Street and The Docks apartments. For leisure breaks, we would advise looking at our Sir Thomas Street or Cumberland Street apartments.
If you're heading to Chester, check out our range of properties available at City Road.