Liverpool Loves The Beatles. 
Base Serviced Apartments Loves The Beatles. 
It's one of the many things we have in common with this great city of ours!
The Beatles are no stranger to our blogs, as Base Serviced Apartments has previously spilled the beans on the 11 places that fans can't miss when visiting Liverpool.
The band accounts for a great deal of tourism into the city, with many people visiting Liverpool simply because it's the birthplace of John Lennon, Paul McCartney, George Harrison and Ringo Starr. We are no exception to the rule either, many people visiting Liverpool who choose to stay with Base Serviced Apartments are here to get their fill of Beatlemania.
From embarking on board the infamous Magical Mystery Tour, to paying a visit to the world famous Matthew Street and The Cavern Club, visitors just can't seem to get enough of the Fab Four!
Liverpool certainly has a rich cultural and musical heritage and while the city has been the birthplace of many a great artist whom have went on to achieve different levels of fame; none share the same special connection that The Beatles has with Liverpool.
The Beatles is a part of our history, just as much as our football teams or our waterfront is. Young or old, almost everyone in Liverpool know's at least one Beatles song (out of their huge back catalogue of songs). Not many cities can boast that!
But our connection to the Fab Four is more than just their music, it's about the legacy they left behind.
The Beatles influenced an entire generation of music fans worldwide during the swinging 60's. They are widely regarded as the most influential act of the rock era and their presence helped the mark the beginning of the British Invasion in the global music scene (the shift from global dominance of American to British rock and roll artists). The Beatles also helped establish the album as the dominant form of music consumption over singles and contributed towards various fashion trends of the time. The term Beatlemania was even coined to describe the intense fan frenzy during the early years of their success (and long after).
The type of mass hysteria that The Beatles received from their fans had never been seen before and not since. The footage captured simply has to be seen to be believed:
And all of this came about from four young lads from Liverpool; it's no wonder the city idolises them!
Which is why we couldn't be happier that an event like International Beatleweek is still going strong in Liverpool.
This August, thousands of Beatles fans from across the globe are expected to flock to Liverpool for this exciting celebration of all things Beatles. As previously highlighted in our August preview blog, International Beatleweek will be hosting 70 bands and musicians from 20 different countries, with everything from: live performances, special guest speakers and even a huge Beatles Marketplace taking place during the festival to appease the many Beatlemaniacs visiting the city.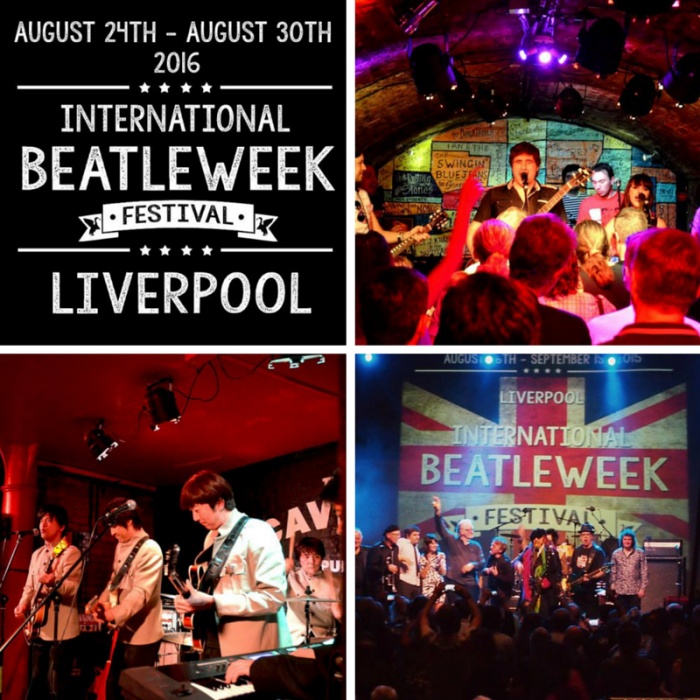 So here is Base Served Apartments definitive guide on what you can expect at to find at International Beatleweek 2016:
Wednesday 24th August
Day 1 of International Beatleweek!
As explained earlier, there will be live music every day during International Beatleweek. Across 2 different stages between both The Cavern Club and The Cavern Pub (which located opposite the club, just in case you didn't know), a wide array of different bands and artists from around the world will be paying tribute to The Fab Four in their own unique way. Music is expected to start at 12pm and will continue throughout the day right until 1:30am in the morning!
*There will be admission cost into The Cavern Club (unless you have purchased a package in advance), Admission ranges from £5-£10, please refer to International Beatlesweek website for a full breakdown of cost. Admission into The Cavern Pub however is free all day and night.
Along with the daily dose of live music at both Cavern venues during International Beatleweek, there will also be special events taking place throughout the festival, which are as follows:
Thursday 25th August
Day 2 of International Beatleweek!
International Beatleweek legends will be taking the stage for a trip down Beatles memory lane with "Beatleweek Past Masters Vol 1". The first of two Past Masters events, this first edition will take place Thursday evening and include old favourites who have been a part of Beatleweek in previous years including Bob Bartey, Jon Keats (more on him later) and Rick Alan.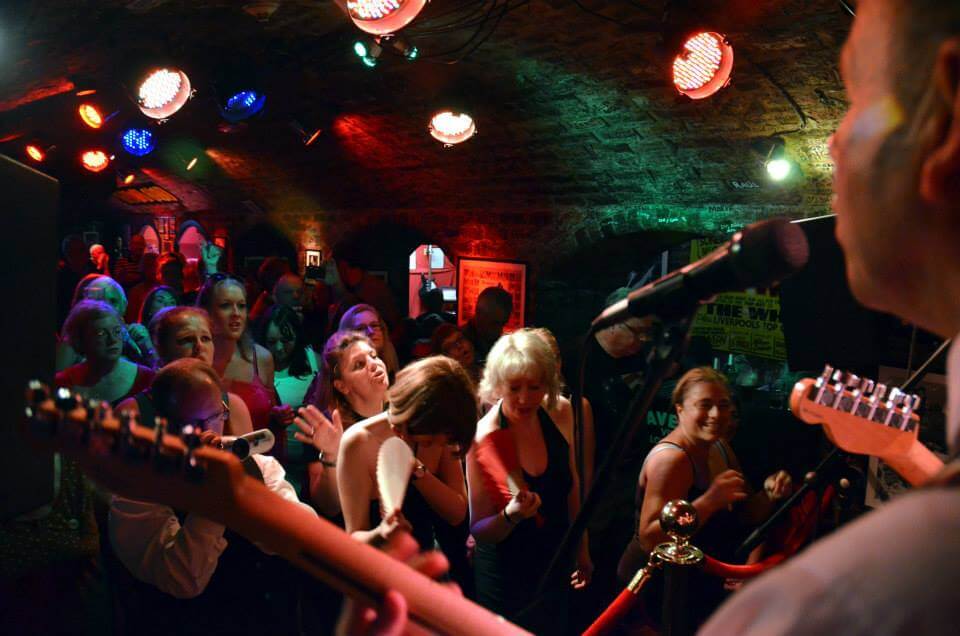 Friday 26th August
Day 3 of International Beatleweek!
It may not your traditional setting for a Beatles tribute show, however, Alma De Cuba will be hosting a very special Ringo Starr themed event entitled "Alma De Ringo Rama". Starting at 12pm, this sentimental journey will feature all your favourite Ringo hits as hosted by famous record producer Mark Hudson. One for your International Beatleweek to-do-list!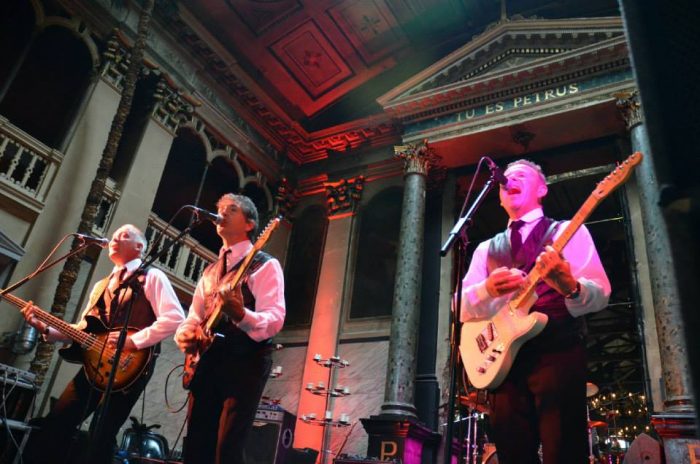 Ringo won't be the only member of The Beatles to have his own personal celebration during International Beatleweek, as a special tribute to the solo career of Paul McCartney will be taking place at The Royal Court. Starting at 8pm, expect to hear a variety of Macca's songs performed by a mix of local and international artists. From old Wings favourites to other gems and rarities; this is only the best of McCartney!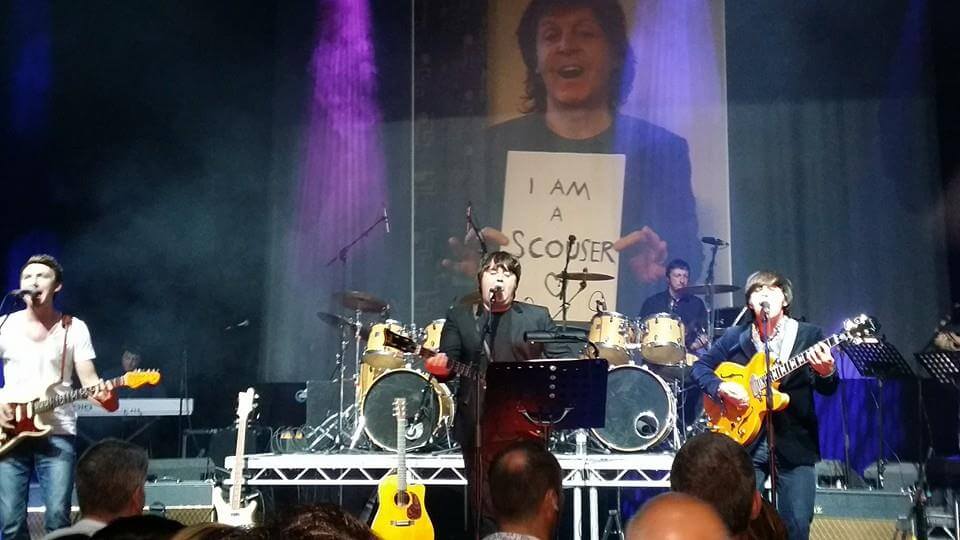 Keeping the festivities going into the early hours is International Beatleweek's Party Night at the Adelphi Hotel. From 11:30pm, there will be live music on three different stages for Beatles fans to enjoy until 4 in the morning. 2016 will be a special year as Cavern City Tours Director and International Beatleweek veteran Jon Keats will also be celebrating his 50th Birthday.
Saturday 27th August
Day 4 of International Beatleweek!
Kicking off Saturday will be the third tribute act to a Beatles member, this time it's the turn of George Harrison with "Tribute to George". Taking place at St George's Hall at 12:30pm, the event will be a celebration of the life and music of the man himself, featuring an array of amazing acts performing hits throughout George's career.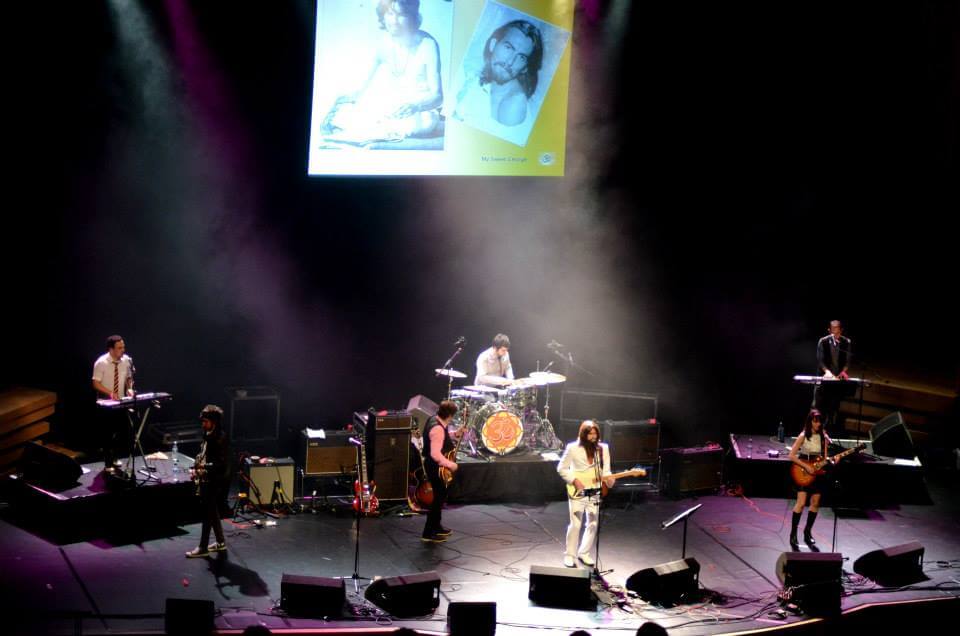 Meanwhile over at The Royal Court, another celebration of a different nature will be taking place with "The Early Years Concert" – telling the story of Mersey Beat. For those who don't know, Mersey Beat was a music publication during the early 60's that would run news about local bands from Liverpool and stars who would come to the city to perform. Mersey Beat also shared a close association with The Beatles making a tribute show paying homage to the stars of the era, all the more relevant. This very special event will feature legendary acts of who are often overlooked including: The Quarrymen, Bill Kinsley (The Merseybeats), Terry Sylvester (The Escorts, The Swinging Bluejeans and the Hollies), Ray Ennis (the Swinging Bluejeans), Mike Pender (The Searchers), Karl Terry (The Cruises) and Billy J. Kramer.

Rounding off the day will be another International Beatleweek Party Night at the Adelphi Hotel, once again, expect live music and fun up until 4am.
Sunday 28th August
Day 5 of International Beatleweek!
Sunday will kick off with a true highlight of International Beatleweek with The Annual Beatles Convention. This huge convention will take place at the Adelphi Hotel from 10:00am and feature everything a Beatles fan could ask including: special guest speakers, Beatles Tribute bands, a Beatles quiz, Beatles videos/movies and a massive marketplace full of Beatles memorabilia. Confirmed speakers at The Annual Beatles Convention are:
Micky Dolenz
Pattie Boyd
Jenny Boyd
Klaus Voormann
Horst Fascher
Jurgen Vollmer
Bob Harris
Andy Peebles
Paul Du Noyer
Johnnie Hamp
Nigel Walley
Steve Holley
Laurence Juber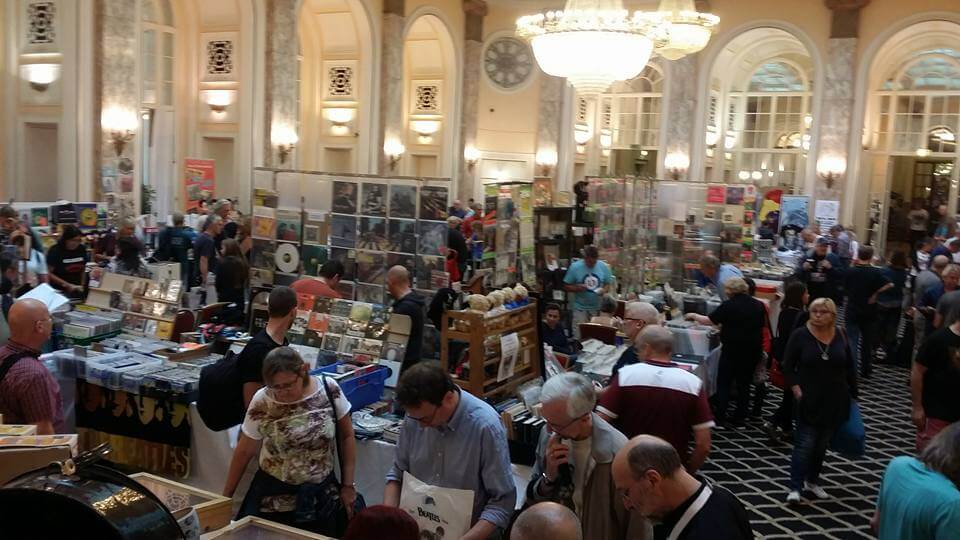 After the Convention raps up, it's time for another late night party at the Adelphi Hotel with live music and fun taking place right up until 6am in the morning! It's going to be a long night, so make sure you get your dancing shoes on if you're heading to Beatleweek HQ for the late night festivities.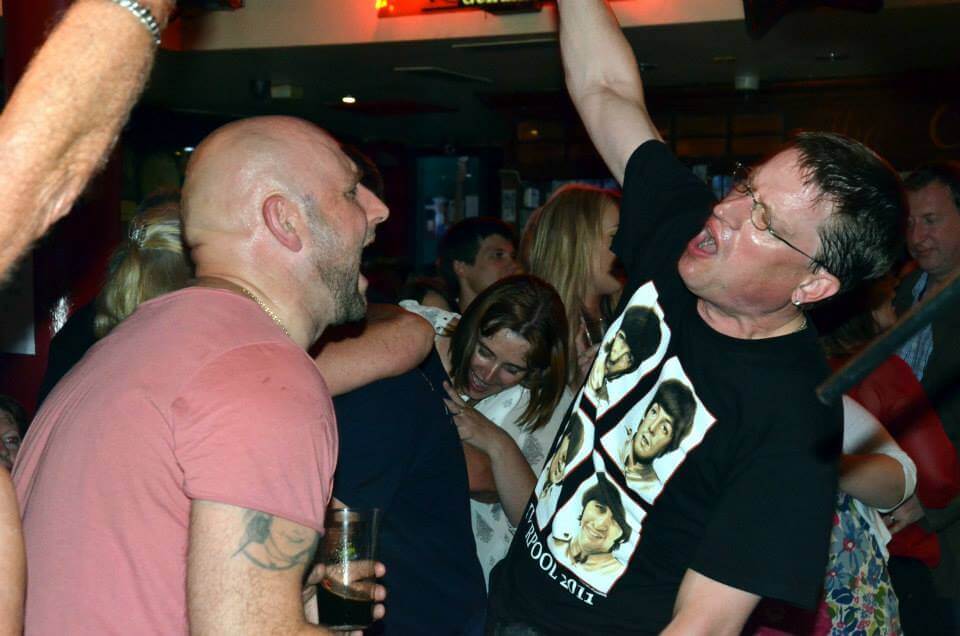 Monday 29th August
Day 6 of International Beatleweek!
Monday will feature yet another special celebration taking place at The Royal Court, this time all about a very significant year in the history of The Beatles, 1966. Entitled "1966 and All That", the show coincide with the 50th Anniversary to the day of The Beatles infamous Candelstick Park concert (which was their final live appearance, that is until their legendary surprise rooftop set on the Apple building in 1969!), which we will be reenacted in it's entirety. In addition, there will be songs from The Beach Boys and The Rolling Stones circa 1966 along with other favourites of the year. This will be the first of two "1966" themed events starting at 2:00pm.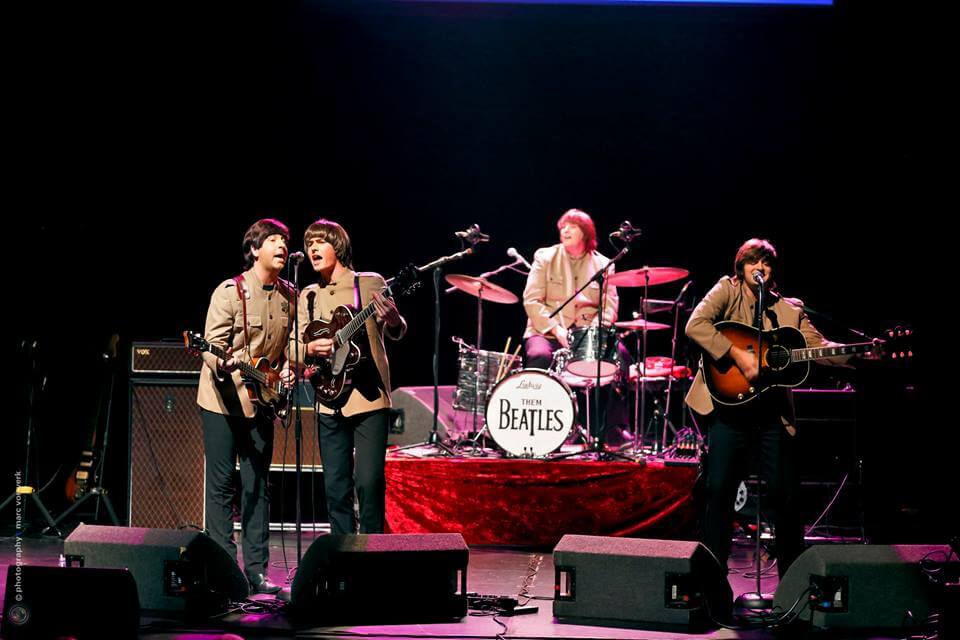 Then at 8:00pm, it's part two of The Royal Court's 1966 celebrations with a showcase of "Revolver", the much beloved Beatles album. This great album gave the world  songs such as "Yellow Submarine" and "Eleanor Rigby". Attendees can expect to hear the full album performed live, along with a host of other 1966 hits from The Beatles.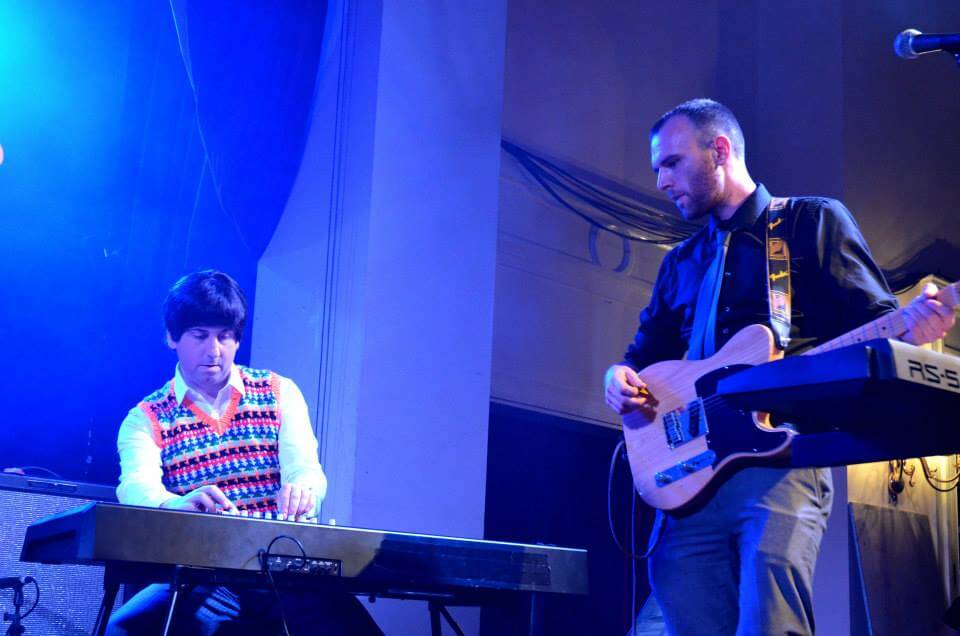 The final event of the day comes in the form of the second addition of "Beatleweek Past Masters" at the Adelphi Hotel. Starting at 11:00pm, Vol 2 will feature the likes of Pepperland among other past Beatleweek favourites.
Tuesday 30th August
The final day of International Beatleweek!
Bringing International Beatleweek 2016 to a close will be 60's icon Micky Dolenz with two special shows at The Cavern Club. Best known as a member of The Monkees, Micky will be live in concert for an afternoon show at 2:00pm (package only) & a final evening show at 8:00pm (ticket only).
With all of these fabulous events set to take place, International Beatleweek looks set to be the real highlight of August in Liverpool!
For information about International Beatleweek, please refer to their website.
Base Serviced Apartments offer an unrivaled service for those looking to stay in a fabulously contemporary yet homely property, within spectacular city environments.
Choose from our range of one, two and three bedroom properties within the heart of Liverpool. All apartments are fully-furnished and fully-equipped providing you with your own environment to entertain guests or simply to switch off and unwind.
We are the real alternative to hotel living!
Book your next getaway with us now! For families, we would recommend our Duke Street and The Docks apartments. For leisure breaks, we would advise looking at our Sir Thomas Street or Cumberland Street apartments.