Liverpool Food & Drink Festival is returning to Sefton Park this September.
Now celebrating it's 9th year, the festival will once again transform one of Liverpool's most beautiful green spaces into an enormous weekend-long feast; as well as promoting the city's most beloved restaurants, bars, cafes and producers.
Featuring an electric range of vastly different cuisines and flavors, there will be something for to satisfy all tastes. From traditional favourites like Asian and Italian to something more exciting and exotic such as Churrasco or Peruvian, satisfaction is guaranteed at the Liverpool Food & Drink Festival!
We spoke to Festival Director Denise Harris about this year's event and what visitors will experience:
"You can't fail to be impressed by the scale of the festival when you arrive at Sefton Park. Over its nine years, we've seen the event grow from a handful of restaurants to over 60 bars and eateries, countless marquees, theatre tents and much more. We've got a really loyal following and still see faces returning year after year, seeing what's new and of course trying lots of exciting and different menus.

"This year we've introduced new attractions, like the Good Life area which showcases healthy eating and has some terrific exhibitors taking part, and also The Spirit Theatre. With a focus on vodka, gin and rum, this is where festival-goers can learn more about their favourite tipple and maybe try a few samples along the way!"
While Base Serviced Apartments also included the festival in our September preview blog earlier this month, we wanted to give this particular event special attention, considering it's arguably one of the month's biggest.
We will be providing an extensive look into what visitors can expect from this year's Liverpool Food & Drink Festival, including our highlights from the many exhibitors who will be present over the weekend and much more.
So without further adieu, here is "What to expect at Liverpool Food & Drink Festival 2016"!
First thing's first,  let's get the basics out the way:
What to expect?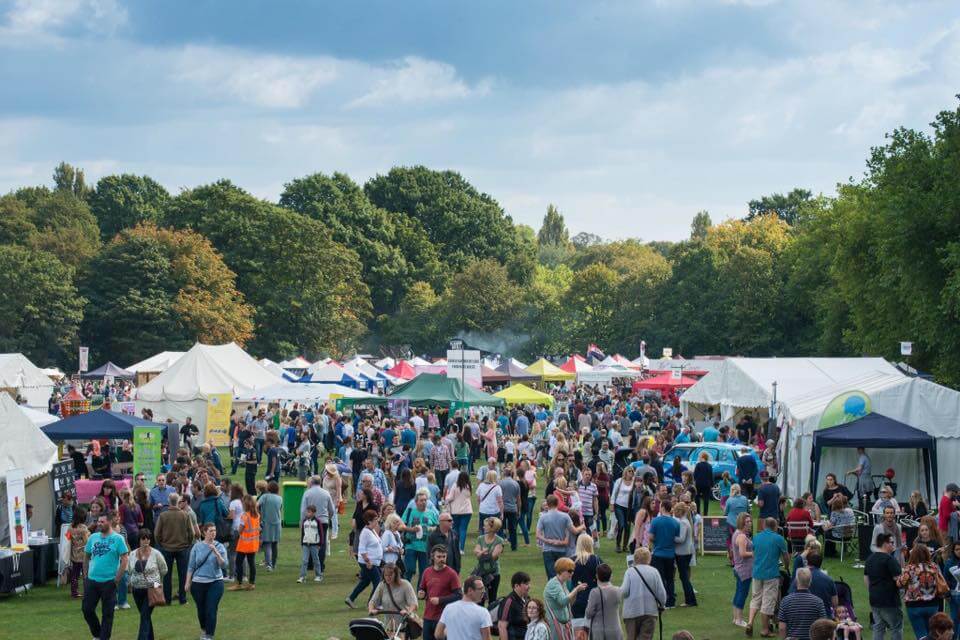 Thousands of food lovers gathering in their masses to Sefton Park during the weekend of 17th-18th September, to enjoy some of the best food and drink available right now.
What time does the event start?
Liverpool Food & Drink Festival 2016 will start at 10:30am on Saturday 17th September and finish at approximately 7:00pm. While the second day starts at the same time, but with an earlier finish of 5:30pm.
How much are tickets?
Advanced Adult Day Passes are available from £6.00 if you purchase in advance or £7.50 on the day of the festival.
If you want to get the most out of Liverpool Food & Drink Festival, we would advise getting the Adult Weekend Pass for £10.00 (or £12.00 on the day). Children under 14 can attend the festival for free.
How to get there from Liverpool City Centre?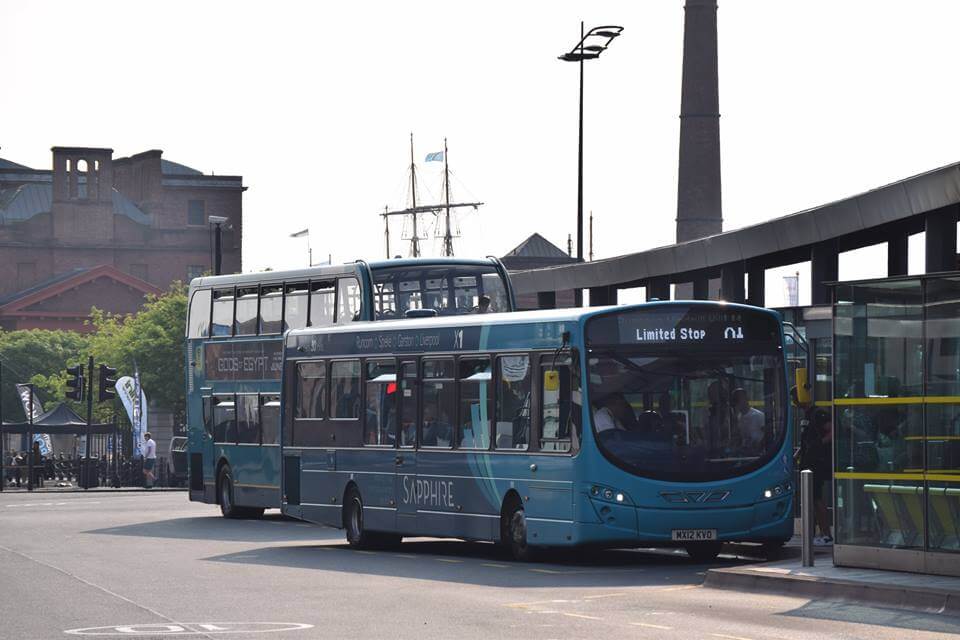 The best way to get to Sefton Park from Liverpool City Centre (if you happen to be staying with Base Serviced Apartments that is*), would be either via the 75, 80 or 80a bus services which can be caught from either the Liverpool ONE bus station or Great Charlotte Street Station in the city centre.
Simply hop on board and disembark once the bus reaches Ullet Road, then walk down Aigburth Road in order to access the Liverpool Food & Drink festival site at Sefton Park.
All buses run from their respective stations every 10 minutes on Saturday, while on Sunday it's every 20 minutes. Standard bus is £2.20 for adults and £1.10 for children.
If you wish to drive to the festival site from Liverpool City Centre, visitors should be warned that parking around the Sefton Park area will be very limited.
Right then, onto the good stuff!
Food glorious food!
So much food.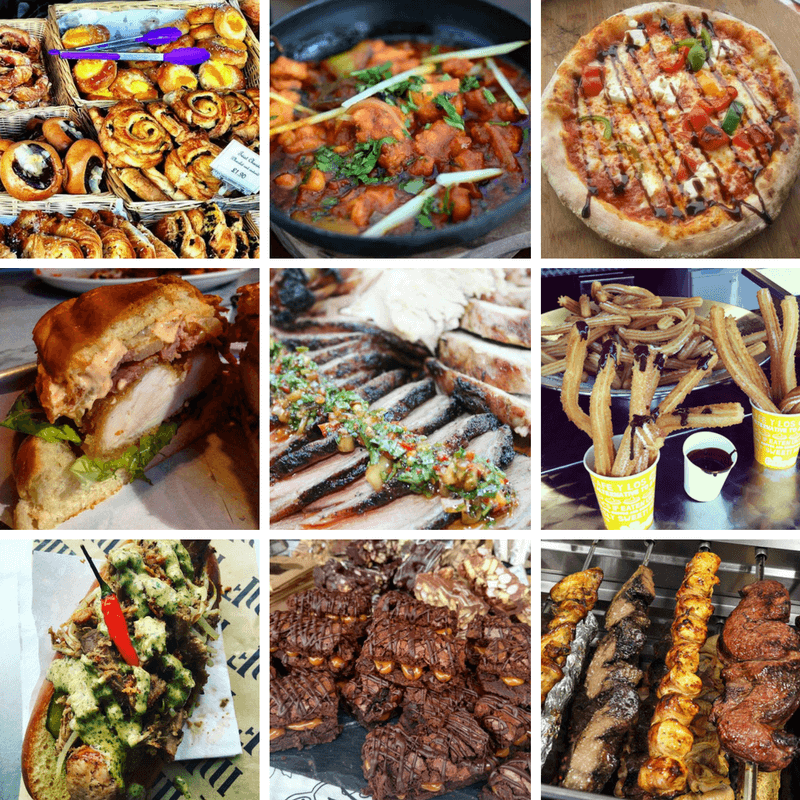 English poet William Cowper once famously said that "Variety is the Spice of Life".
While the proverb alludes to keeping life interesting by trying different experiences, if you ask us, he could just as well have been talking about the sheer range of delicious food on offer at Liverpool Food & Drink Festival!
Variety is most definitely the name of the game as the festival features well over 100 different food vendors, all with their own unique charm or take on a famous cuisine.
While you can check the full list online, we'd like to highlight our favourite, Liverpool-based picks which you simply can't afford to miss.
Almost Famous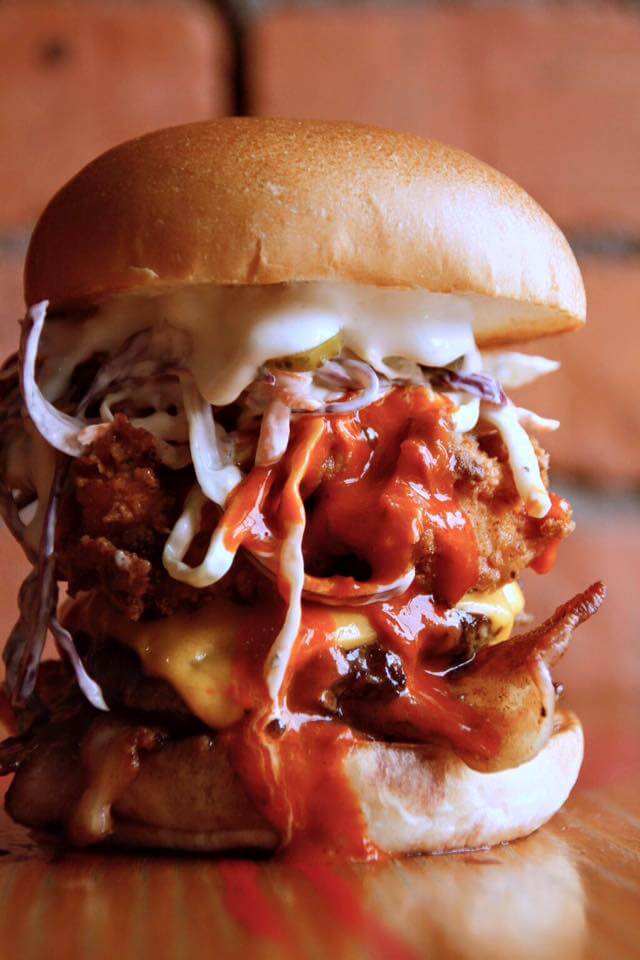 Any regular reader of our blog knows that Almost Famous know how to make exceptional burgers!
Which makes their presence at the Liverpool Food & Drink Festival a big deal, allowing you try the rest and then try the best.
You can't go wrong with a Triple Nom or a River Phoenix, although if you're going for a Buffalo Beach Club, you may want to leave your diet at home!
CAU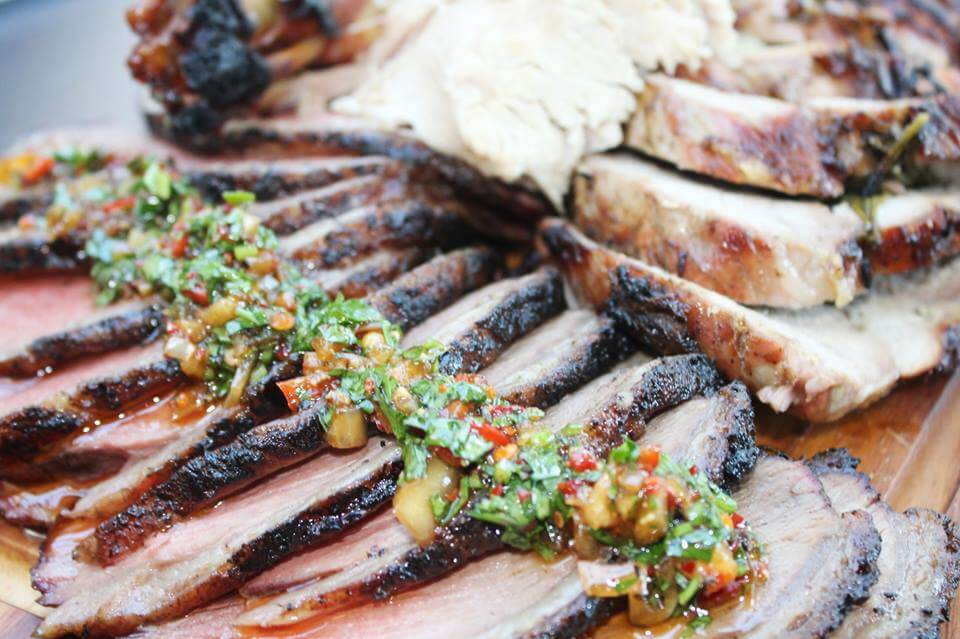 Bringing a taste of Buenos Aires to Liverpool Food Drink & Festival is CAU!
The Argentinian steakhouse will be showcasing their mouthwatering steaks, small plates, burgers and sandwiches that will more than just fill a hole in your stomach.
Expect to be back for second helpings!
Bem Brasil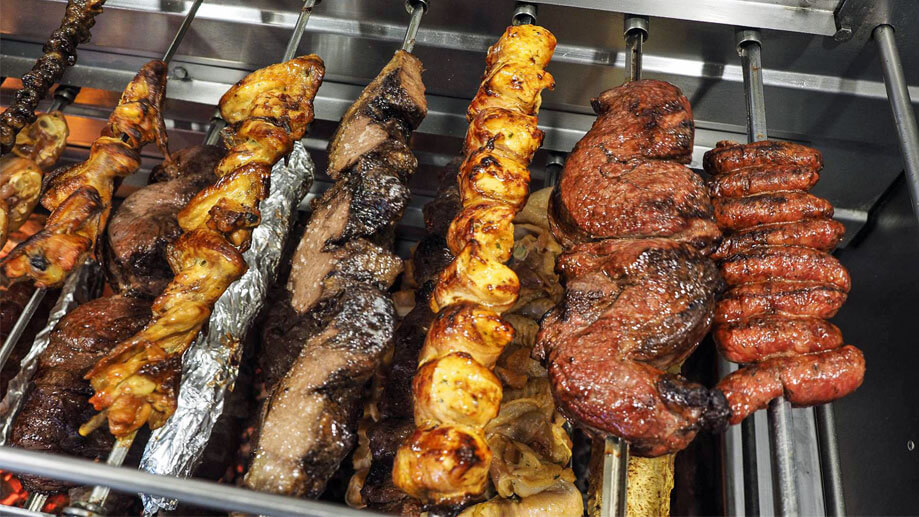 Bem Brasil will be offering offers their unique on Churrasco cusine at Liverpool Food & Drink Festival 2016
With an array of freshly barbecued meats from a traditional Brazilian grill; it's a meat lovers paradise.
Get ready to taste an abundance of succulent BBQ meat!
Chaophraya & Palm Sugar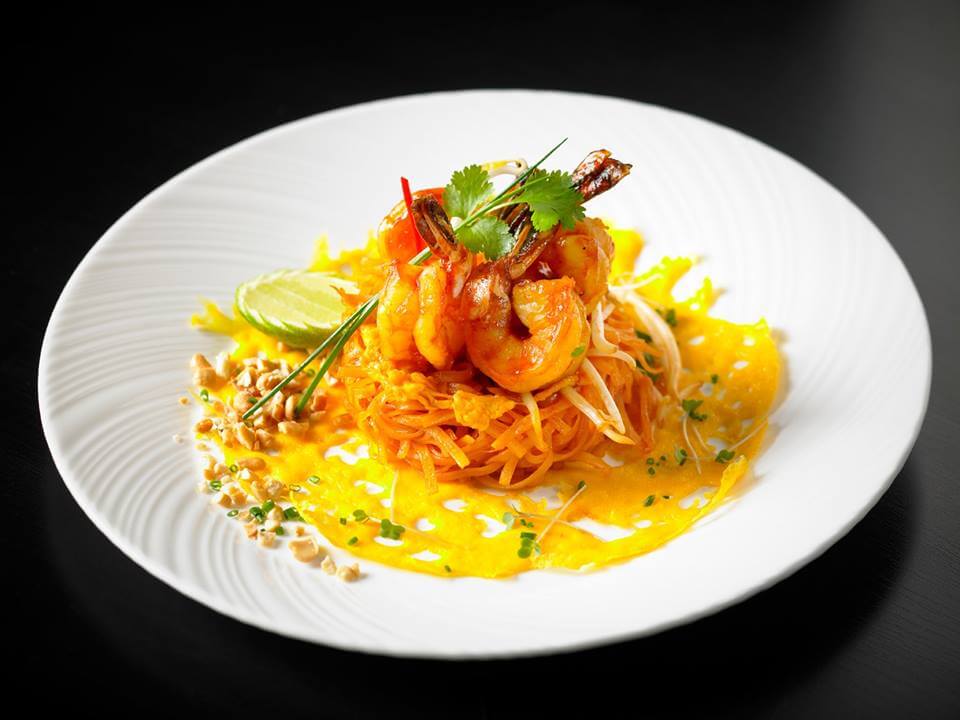 Focusing on quality over quantity, Chaophraya will be adding a touch of Thai fine dining to Liverpool Food & Drink Festival 2016.
The real draw however comes in the form of Palm Sugar (their resident bar) which also be present alongside Chaophraya at the festival.
Visitors can enjoy the best of both worlds with an authentic Thai inspired cocktail alongside a nice Pad Thai!
Quite the combo!
East Z East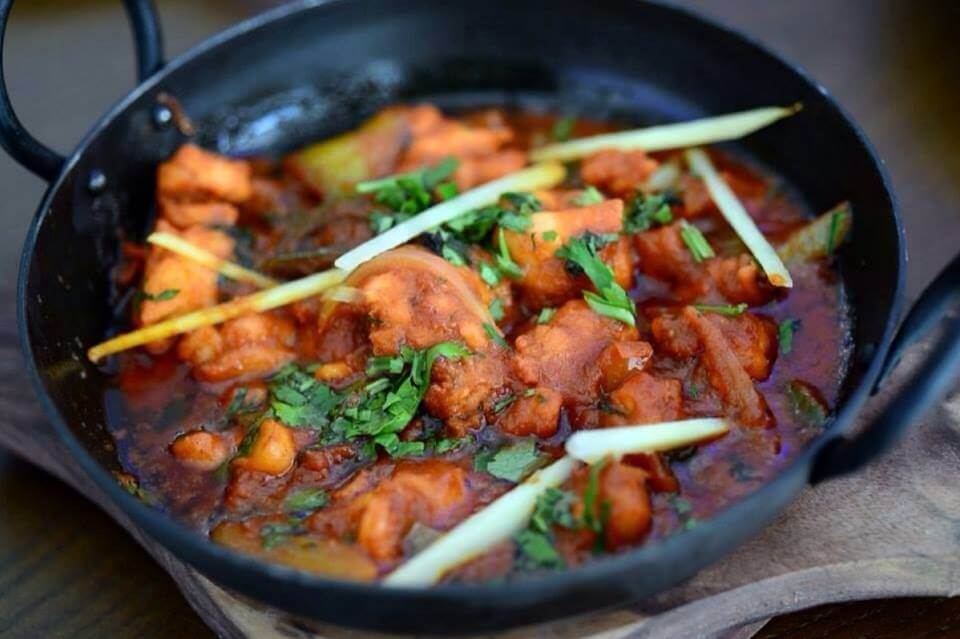 Arguably home to some of the best curries in Liverpool (or at least in our opinion) is beloved curry house East Z East.
Featuring Halal and traditional Punjab cuisine, this award wining restaurant will be looking to make a splash at this year's Liverpool Food & Drink Festival.
If you like your food nice and spicy, then you need to pay them a visit!
Izakaya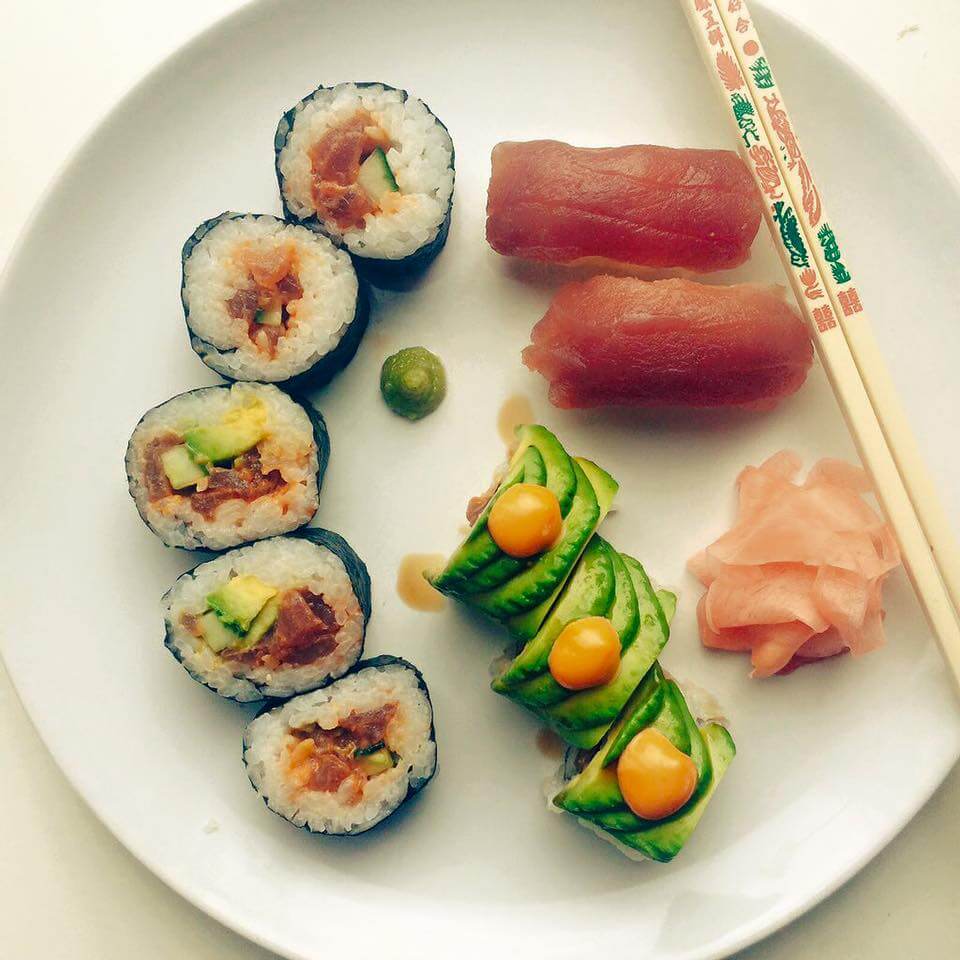 Bringing a touch of exclusivity to this year's Liverpool Food & Drink Festival is Izakaya.
This Japanese restaurant has yet to officially open in Liverpool (and won't until October!), however visitors at the festival will be among the first to sample their delectable range of Sushi, Katsu and Oysters.
Meet Frank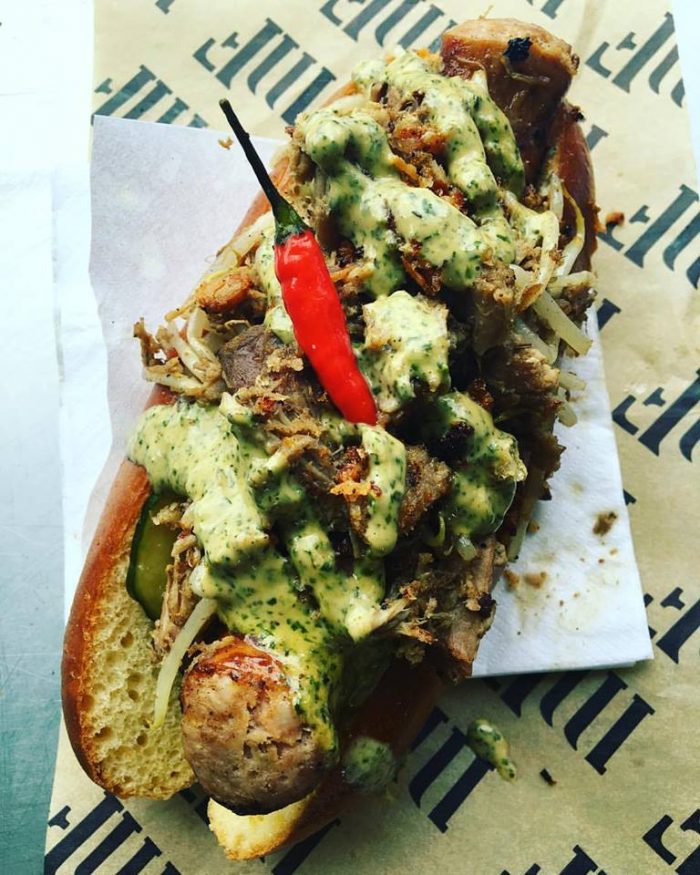 Have you met Frank?
Liverpool's own Meet Frank are bringing their impressive Gournment Hot Dog's to this year's Liverpool Food & Drink Festival, which will no doubt prove popular with visitors.
These dogs may not bite, but you just might after you've introduced yourself!
The Interesting Eating Company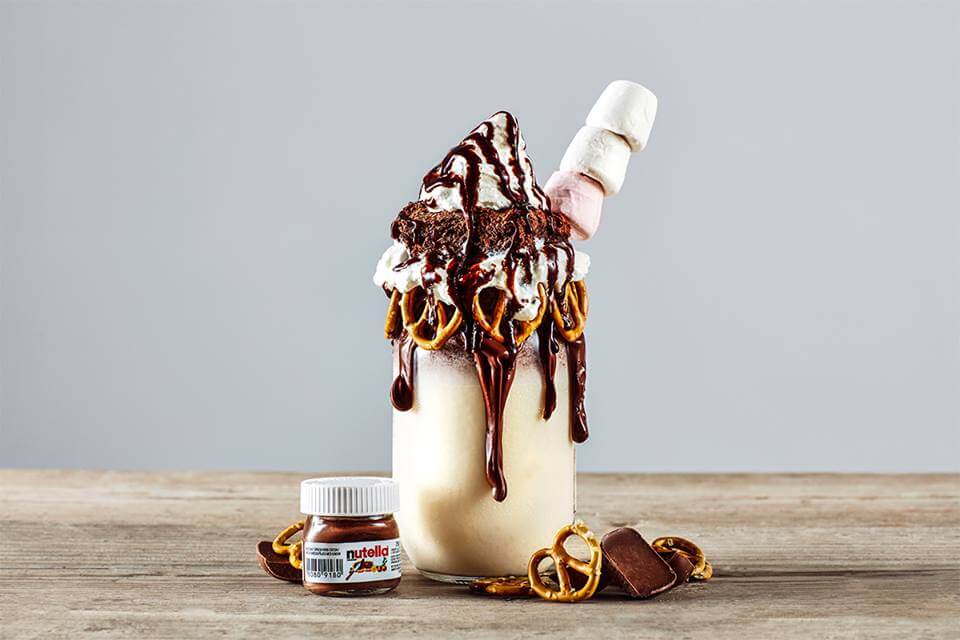 We couldn't neglect the gobsmacking range of sweet treats on offer now could we?
While you can find your fair share of just about any desert or savory delight at Liverpool Food & Drink Festival, these decadent milkshakes courtesy of The Interesting Eating Company have to be top of our list.
Of course if that's not enough there's always Frozen Yogurt, Brownies, Doughnuts, Churoros, various baked delicacies Delicacies, Chocolate Fountains and classic sweets available at the festival – just to name a few of course.
If our suggestions haven't got your taste buds roaring, then feel free to check out the full list of exhibitors online.
Something to drink?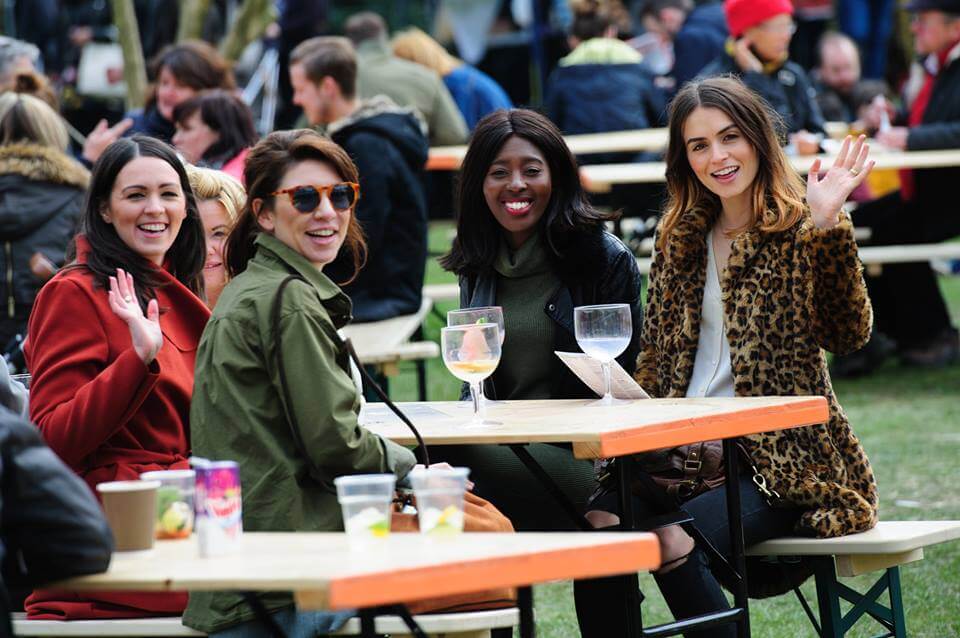 With so much delicious food on offer, visitors will no doubt be needing refreshments of equal quality.
Fortunately, Liverpool Food & Drink Festival have got that covered to!
We've already highlighted the likes of Palm Sugar above, so here's our other picks from quite an impressive bunch:
Red Door Liverpool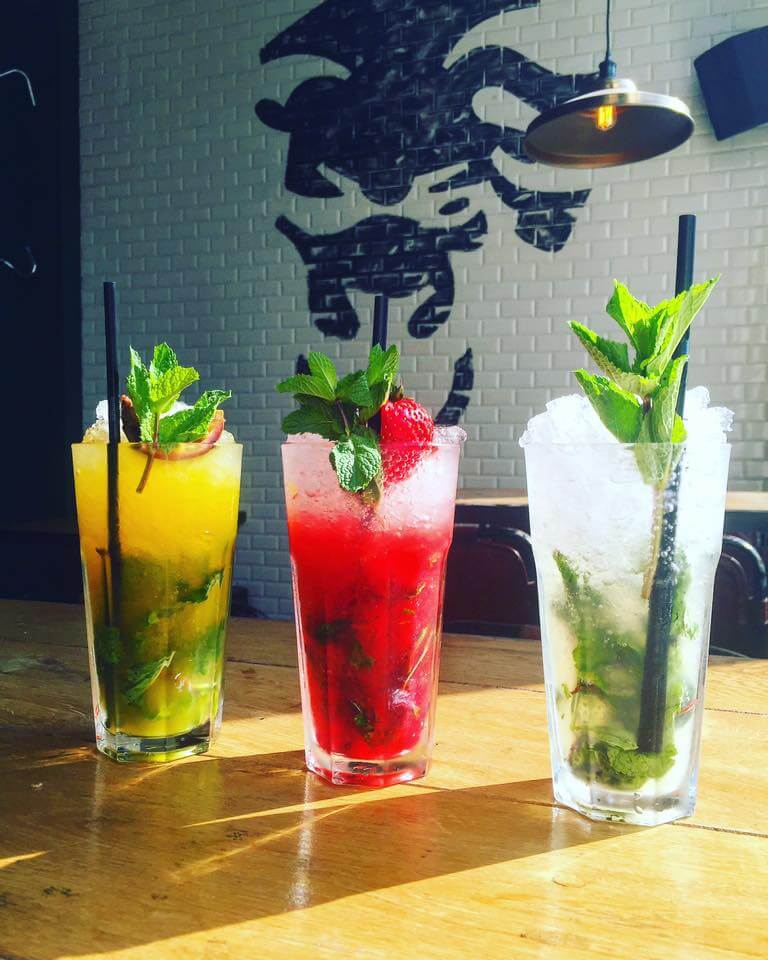 One of the city's favourite cocktail bars, Red Door, will be bringing their amazing cocktails to this year's Liverpool Food & Drink Festival
With gems like Carmelised Rum Punch or classics like a Mojito, visitors will get to enjoy some of the best cocktails that Liverpool has to offer!
Dead Crafty Beer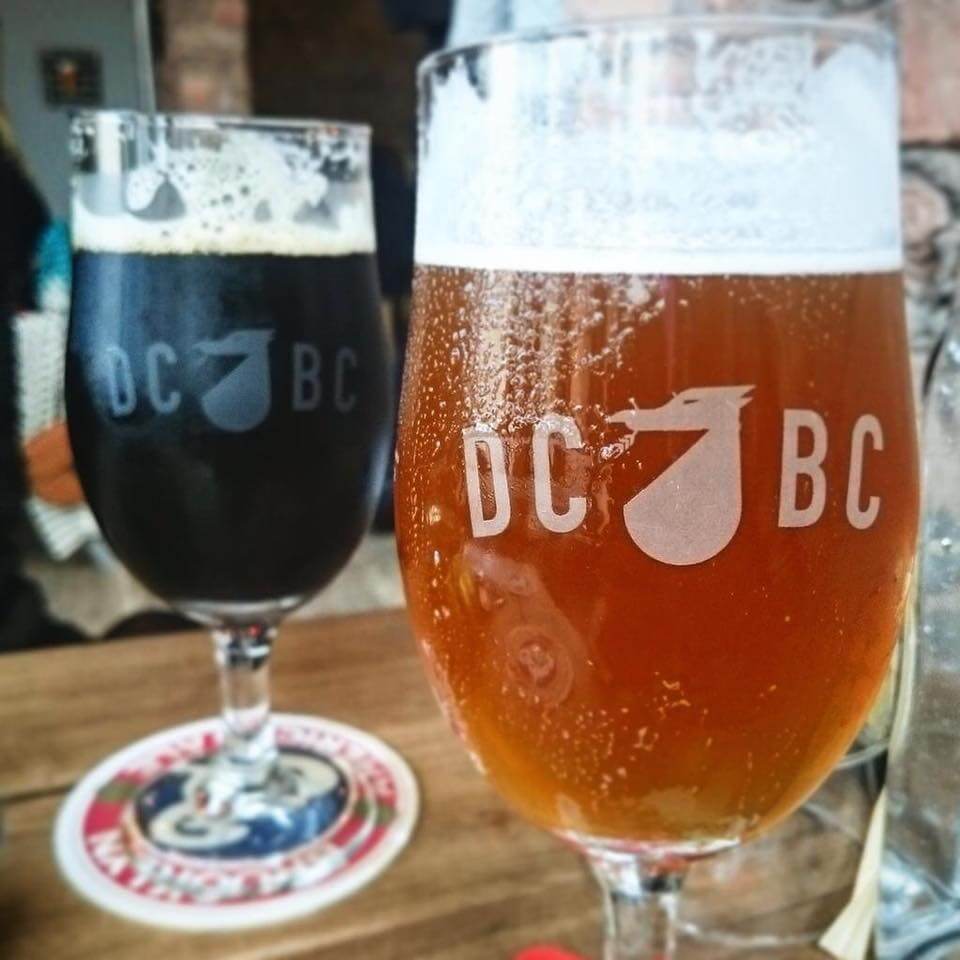 Beer drinkers won't be left out with among the array of fancy cocktail and spirits, as Liverpool's craft beer specialists The Dead Crafty Beer Company will be on hand with their terrific creations to help quench the thirsty masses.
Craft beer has seen a rise in popularity over the past few years in the UK , so it's no surprise that Liverpool Food & Drink Festival is more than willing to cater to popular demand by bringing in these guys.
Elephant Gin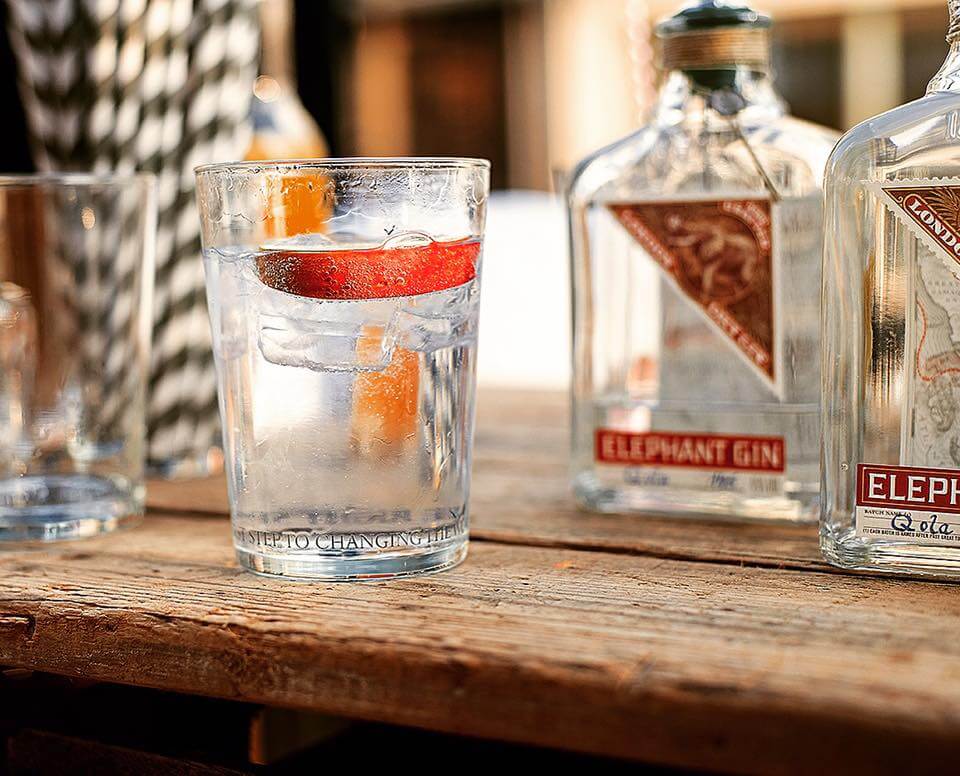 The G&T is a British staple and Gin lovers won't be left wanting with multiple exhibitors at this years Liverpool Food & Drink Festival catering to their favourite spirit.
Our pick from the crop however, has to be Elephant Gin. An award wining premium gin made with rare African botanicals, these Hamburg based Gin experts also give back 15% of proceedings they make to two different African elephant foundations which support the preservation of wildlife.
Elephant Gin will be serving up a choice of Gin based cocktails at this year's festival, alongside Gin & Tonics of course.
Once again, if our particular recommendations don't quite cut the mustard, you can always check the full list of exhibitors online.
Learn from the experts!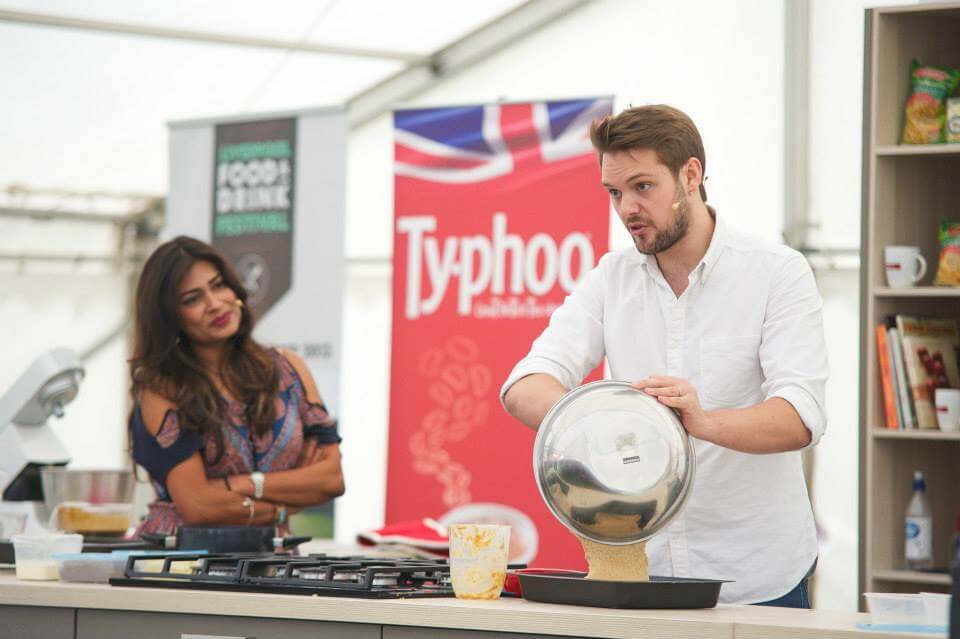 At Liverpool Food & Drink Festival  you don't just have the opportunity to sample the best food on the market, you get to learn from the best chefs the nation has to offer.
Master Classes will be taking place across the weekend with experts sharing invaluable tips, such as live cookery demonstrations or learning the techniques behind your favourite drink over at the Spirit Theatre.
The festival has an impressive track record of attracting famous faces to educate and entertain the crowd in past years and 2016 is no exception with  Nadiya Hussain, the winner of 2015's Great British Bake Off present on Saturday while Sunday will see a very special appearance from celebrity chef and best selling author Gino D'Acampo.
A new feature to Liverpool Food & Drink Festival for 2016 is the Good Life area which will be focusing on all things natural, which will also include demonstrations and tips from celebrity nutritional health coach and best-selling cookery writer Madeline Shaw.
Visitors can also learn how to barbecue from a professional at the festival Grill Academy with Chef Patron of Cheshire's Hartill Cookery School, Brian Mellor. Under his expert direction, groups will prepare Cajun rubbed chicken breast, accompanied by hand cut coleslaw and home smoked barbecue sauce. The feature will run across both days of Liverpool Food & Drink Festival, however, places are limited so advance booking will be required.
There will also be a Cocktail competition taking place over the weekend which pits bartenders across Liverpool against each other, each serving up unique creations using Matugga Rum (one of the Liverpool Food & Drink Festival sponsors) as the key ingredient.
Don't forget to bring the kids!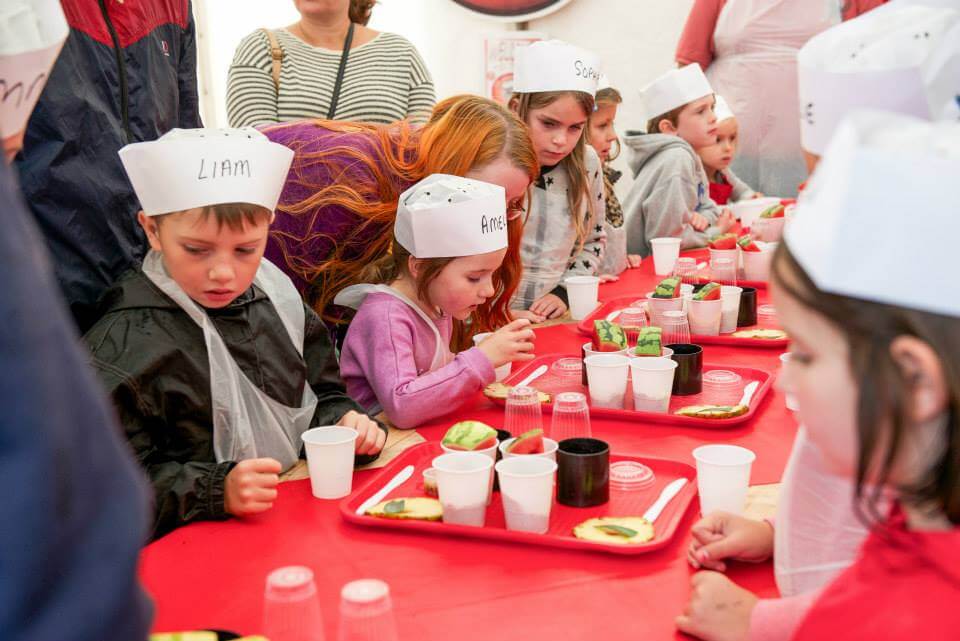 Family is a very big part of Liverpool Food & Drink Festival which is why they have features at the festival that are just for children.
Kids Village will be providing junior foodies with a range of activities to keep the little ones entertained throughout the festival including arts and crafts as well as fun food-based activities like cake decorating. There's even bite size cooking classes which are a great way to encourage kids to take up an interest in cooking.
Another feature of the Kids Village is the Family Go Live tent, featuring a range of full filled activities taking place across the weekend. The full schedule can be viewed online.
All in all it looks like its shaping up to be the biggest and best Liverpool Food & Drink Festival ever, and we'll be at the front of the queue to get in! 
For further information and to buy tickets for this year's festival please visit www.liverpoolfoodanddrinkfestival.co.uk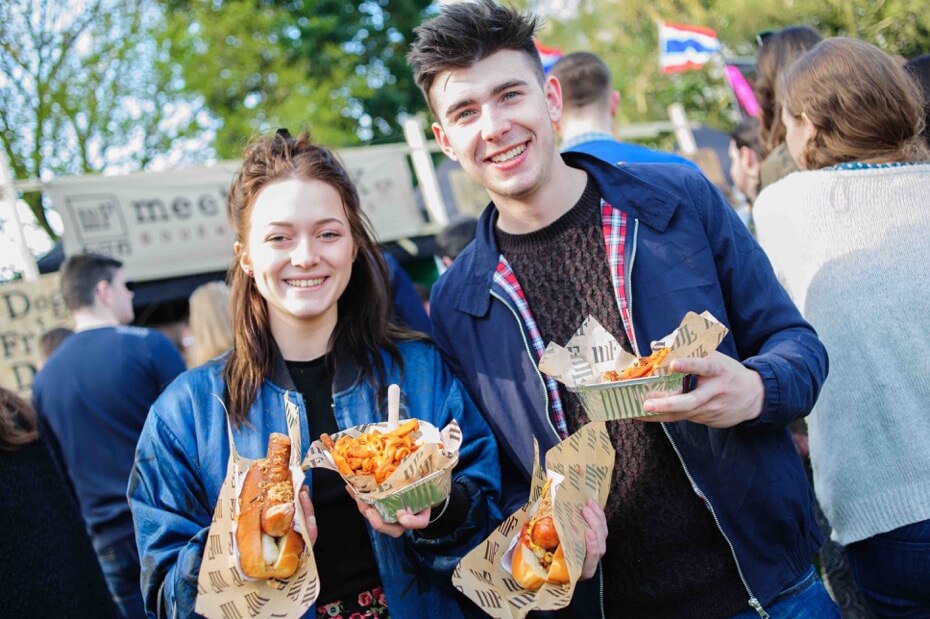 Base Serviced Apartments offer an unrivaled service for those looking to stay in a fabulously contemporary yet homely property, within spectacular city environments.
Choose from our range of one, two and three bedroom properties within the heart of Liverpool. All apartments are fully-furnished and fully-equipped providing you with your own environment to entertain guests or simply to switch off and unwind.
We are the real alternative to hotel living!
Book your next getaway with us now! For families, we would recommend our Duke Street and The Docks apartments. For leisure breaks, we would advise looking at our Sir Thomas Street or Cumberland Street apartments.