LightNight Liverpool, the city's premier one-night arts and culture festival, returns this month!
A city-wide culture crawl, LightNight will feature over 100 special events for all ages from 5 pm until late.
Following a great 2016, LightNight 2017 looks to be even better, with nine new commissions confirmed alongside a plethora of interesting events taking place throughout Liverpool City Centre.
From iconic venues such as Albert Dock and St George's Hall to contemporary venues like FACT and Tate Gallery; the whole city is taking part in LightNight!
BASE has put together a handy guide of all the best attractions at LightNight 2017:
LightNight Liverpool 2017
Our picks from this year's festival!
Rotation Eighteen269
18:30 21:30
Liverpool Metropolitan Cathedral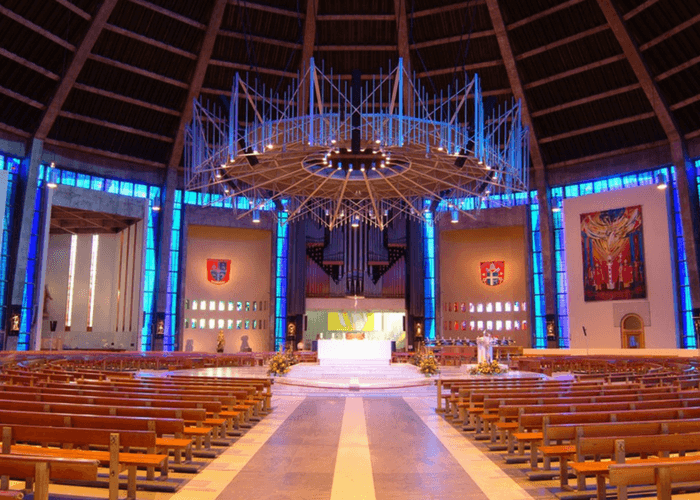 18269 days since it's consecration, see the awe-inspiring interior of the Metropolitan Cathedral like you've never seen it before,
Renowned new media artist Andy McKeown presents a new large-scale light performance in collaboration with the world famous Metropolitan Cathedral choir.
Find out more.
The Super Sonic Assembly
18:45 – 23:00
Liverpool Cathedral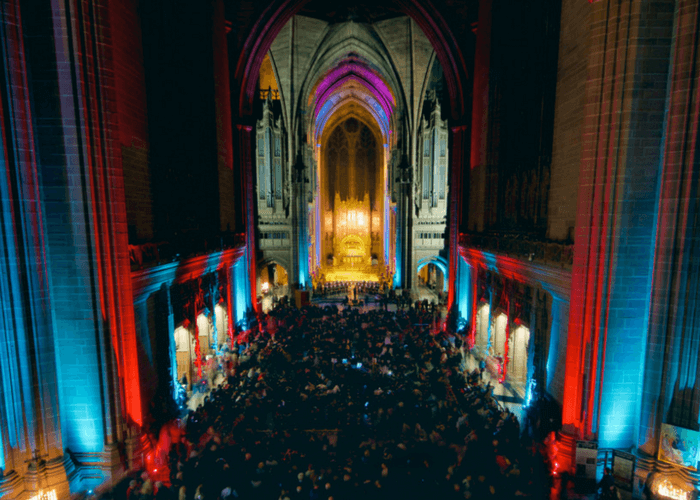 Bridging past, present and future through song and dance, The Super Sonic Assembly showcases the evolution of music since WWII.
This fun, interactive family event features choirs, community participation and a blistering DJ set of great music by Greg Wilson.
Find our more.
Bloom
17:30 – 21:00
St George's Hall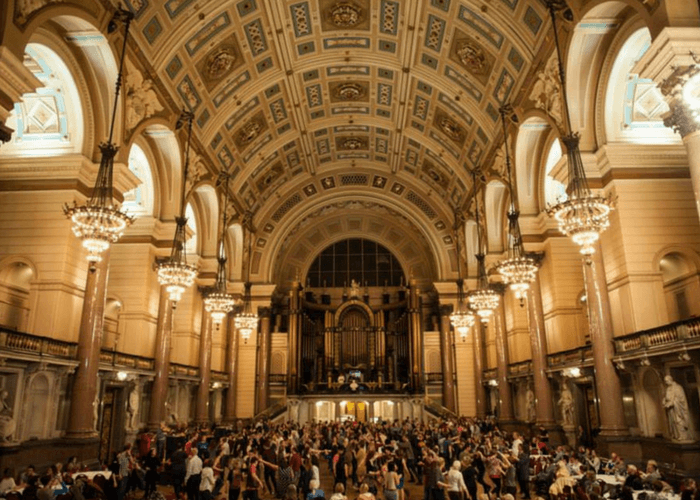 Friend Or Foe invite you to experience a musical performance specifically designed for the unique historical catacombs beneath St George's Hall.
As the evening progresses, elements of "Bloom" transform, decay and evolve. No performance will sound or look the same.
Find out more.
Unity Theatre Reawakens
18:30 – 23:00
Unity Theatre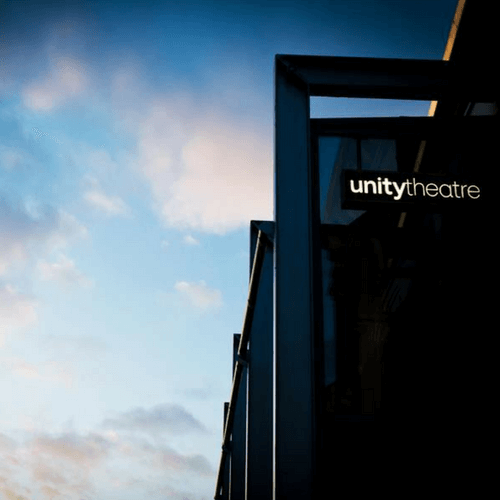 Throwing open its doors for the first time following a £845,000 redevelopment, Unity buzzes with bold and edgy performances and activity.
Visitors can expect a series of mini commissions and performances in celebration of the grand reopening.
Find out more.
Illumaphonium
17:30 – 23:00
Liverpool Cathedral
This gigantic semi-autonomous illuminated music making sculpture invited audiences to create together; a shared moment of spontaneity immersed in every changing patterns of light and sound.
Find out more.
Duuome 360
17:00 – 23:00
St George's Hall
Audio-visual collective MorestateLab presents their latest project based on a geodesic dome structure.
Walk around inside the dome and experience the installation as it happens.
Find out more.
Light Field
21:00 – 23:00
Ropewalks Square
Lightfield is an evolving, inter-related constellation of people, light, sound and movement.
Become and activate this installation through simple instructions which generate an emergent choreography of elements.
Find out more.
DROAR
21:00-00:00
UoL Victoria Gallery & Museum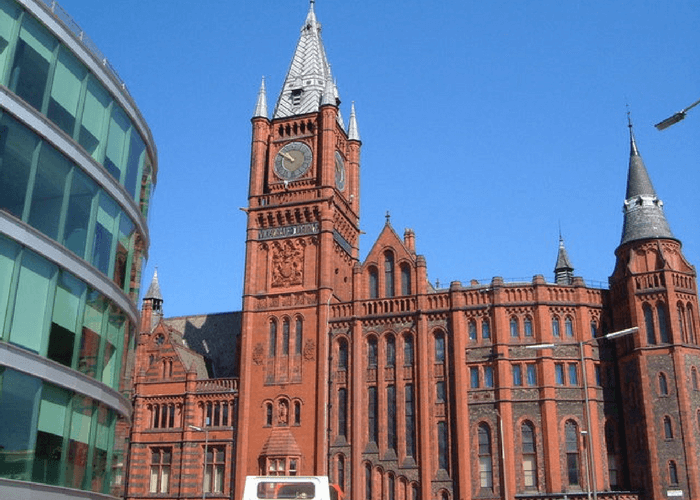 Witness a giant Judge Dredd projected onto this famous building as part a very special installation.
Dredd and his army will oversee the creation of a mutant "Cursed Earth" dandelion.
Find out more.
Batala Mersey & The Anahis
22:00 – 22:30
Williamson Square
A new collaboration featuring 40 samba-reggae percussionists accompanied by some captivating choreography.
The music, dance and costumes celebrate the history of carnival and the 20-year anniversary of the Batala movement.
Find out more.
Dot-Art Street Party
17:00 – 22:00
dot-art Gallery, Queen Avenue
Step back in time and see the last remaining 19th-century avenue in Liverpool City Centre.
Dot-Art is hosting a street party filled with food, live music, immersive light art and hands-on workshops.
Find out more.
Here Be Dragons
20:45 – 22:15
Steble Fountain
Here Be Dragons aim to deliver a visual feast to entrance and delight all ages.
Developed with support from Arts Council England, this is the first time that 'Here be Dragons' is performed as a night-time lantern show.
Find out more.
Xiringuito & Jack All Productions
17:00 – 23:00
Northern Lights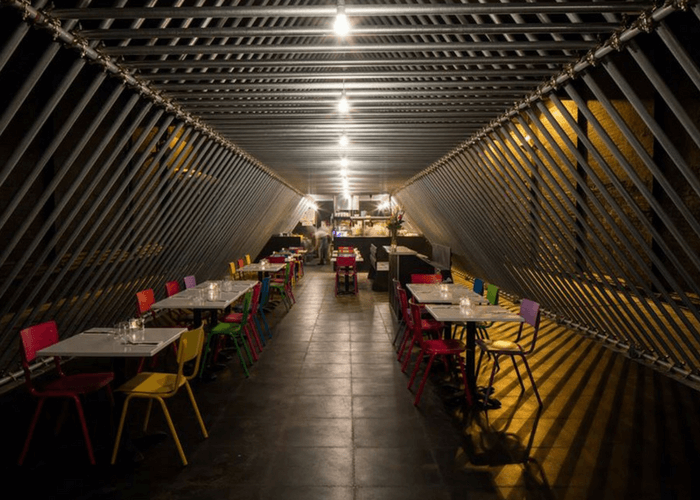 Critically acclaimed and stunning pop-up restaurant Xiringuito join forces with Jack All Productions to create a one-off visual dimension to a deliciously seasonal menu.
Make sure you book a table to get the full experience!
Find out more.
Flow2: The Pioneers
19:00 – 22:00
Open Eye Gallery
Internationally renowned pianist David Braid and innovative 13-piece orchestra Sinfoina UK Collective perform a bewitching classical-jazz crossover exploring time and landscape.
Find out more.
LJMU Screen School Candle-Lit Labyrinth
17:00 – 23:00
Northern Lights
A unique spectacle and experience, enter a candle-lit labyrinth walk set within the expansive space of Solistice.
Created by artist Alex Irving and supported by LJMU Screen School.
Find out more.
Honourable mentions
LightNight at Liverpool Philharmonic
17:30 – 22:00
Head to Liverpool Philharmonic Hall where an evening of diverse musical experiences awaits!
Find out more.
LightNight at Central Library
17:00 – 23:00
A packed programme of family-friendly events will be taking place at Liverpool Central Libary.
Find out more.
Everyman Lightnight
17:00 – 23:00
Liverpool Everyman Theatre will be host a number of activities related to time.
Find out more.
And for the night owls…
LightNight After Party: Time Capsule
22:00 – 02:30
Constellations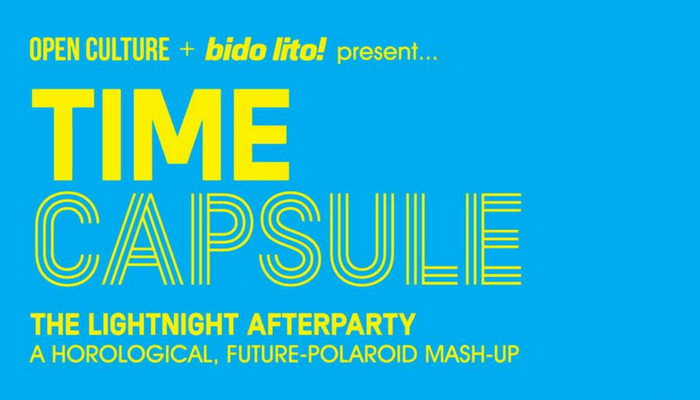 Finish off LightNight 2017 with this hedonistic horological mash-up; a fitting soiree to bring down the curtain on what should be an incredible evening.
All money raised from the sale of after party tickets will go towards supporting the future of LightNight.
Tickets can be purchased online.
Base Serviced Apartments offer an unrivalled service for those looking to stay in a fabulously contemporary yet homely property, within spectacular city environments.
Choose from our range of one, two and three bedroom properties within the heart of Liverpool. All apartments are fully-furnished and fully-equipped providing you with your own environment to entertain guests or simply to switch off and unwind.
We are the real alternative to hotel living!
Book your next getaway with us now! For families, we would recommend our Duke Street and The Docks apartments. For leisure breaks, we would advise looking at our Sir Thomas Street or Cumberland Street apartments.
Check our Facebook and Twitter for more news about upcoming events in Liverpool or Chester.