What I wanted to bring you today is a guide for you to enjoy Liverpool's Albert Dock during a day or a weekend should happen to be staying with Base Serviced Apartments.
Whether you may be heading to Liverpool alone or with your family or whether you are new in town or a Liverpudlian it doesn't matter, this guide is for everybody!
A BIT OF ALBERT DOCK HISTORY FIRST
You may don't know it but 2013 was Albert Dock 25th birthday as it was regenerated in 1988. Its history tough, goes back over 170 years to 1839, when Jesse Hartley designed the 1.25 million square feet site.
"Did you know that it took 5 years to build Albert Dock? It started in 1841 until 30 July 1846."
We should also say that the Dock was the first enclosed non-combustible dock warehouse system in the world and the first structure in Britain to be built entirely of cast iron, brick and stone. How is about that huh?
It's situated in a spectacular World Heritage Waterfront and it is considered the largest collection of Grade I listed buildings in the United Kingdom.
As you can imagine, lot of entertaining venues and establishments have settled throughout the years between its walls, from international art, attractions, fantastic bars, award winning museums, hotels and of course souvenir shops.
But enough history already, let's go to the fun part shall we?
1. BEATLES STORY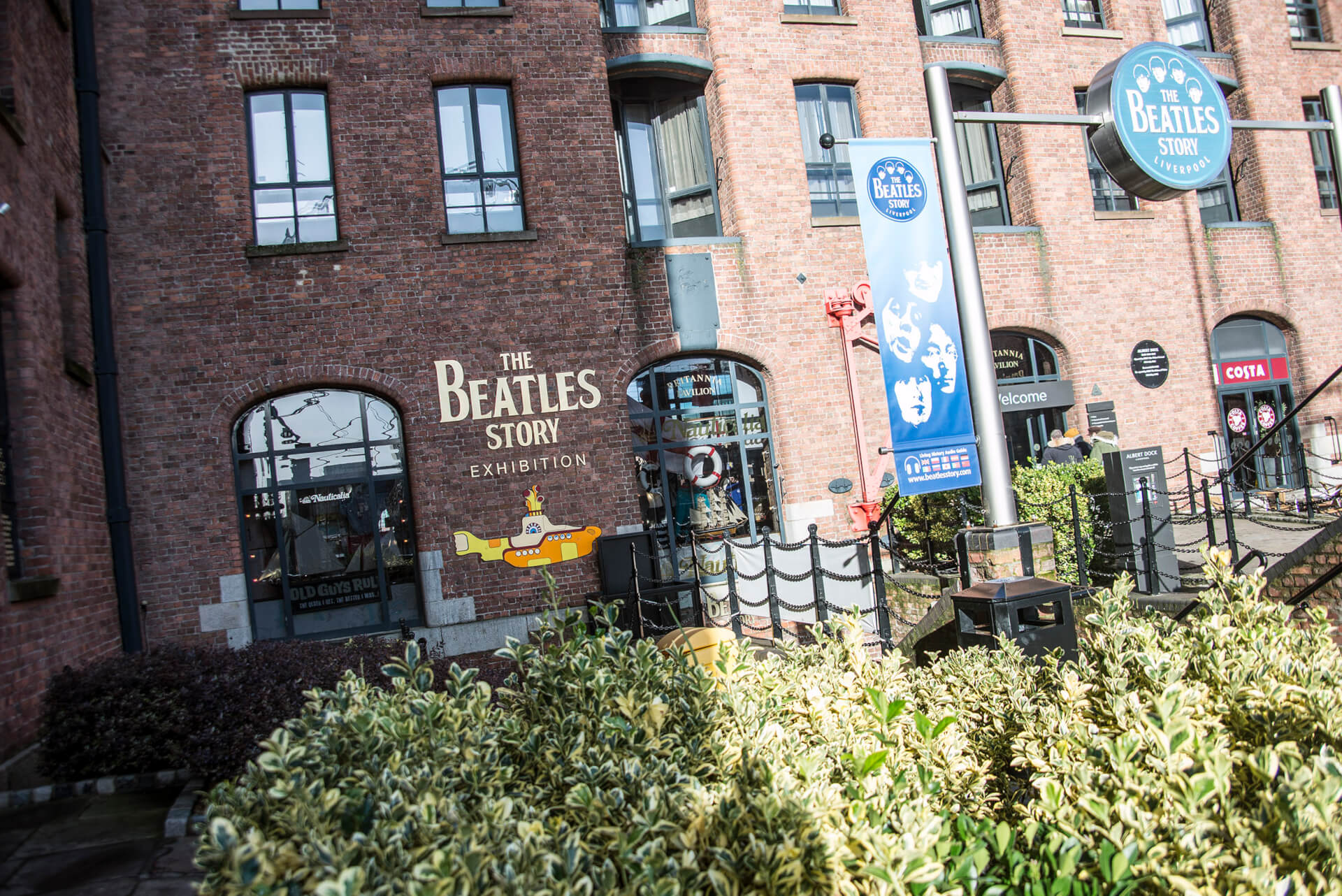 Would you like to know all the bits and bobs of the Fab 4 lives?
The Beatles Story will tell you the story of 4 lads who shock the world forever, the story is told by Julia, John Lennon's sister who narrates the Living History Audio Guide.
There are plenty of replicas inside for you to enjoy (Casbah, Mathew Street, Cavern, etc.)
Play a giant piano, make your own Merseybeat paper or relax in the coffeehouse, this museum is good fun.
The Beatles Story is available in 10 different languages with a hearing loop provided
2. INTERNATIONAL SLAVERY MUSEUM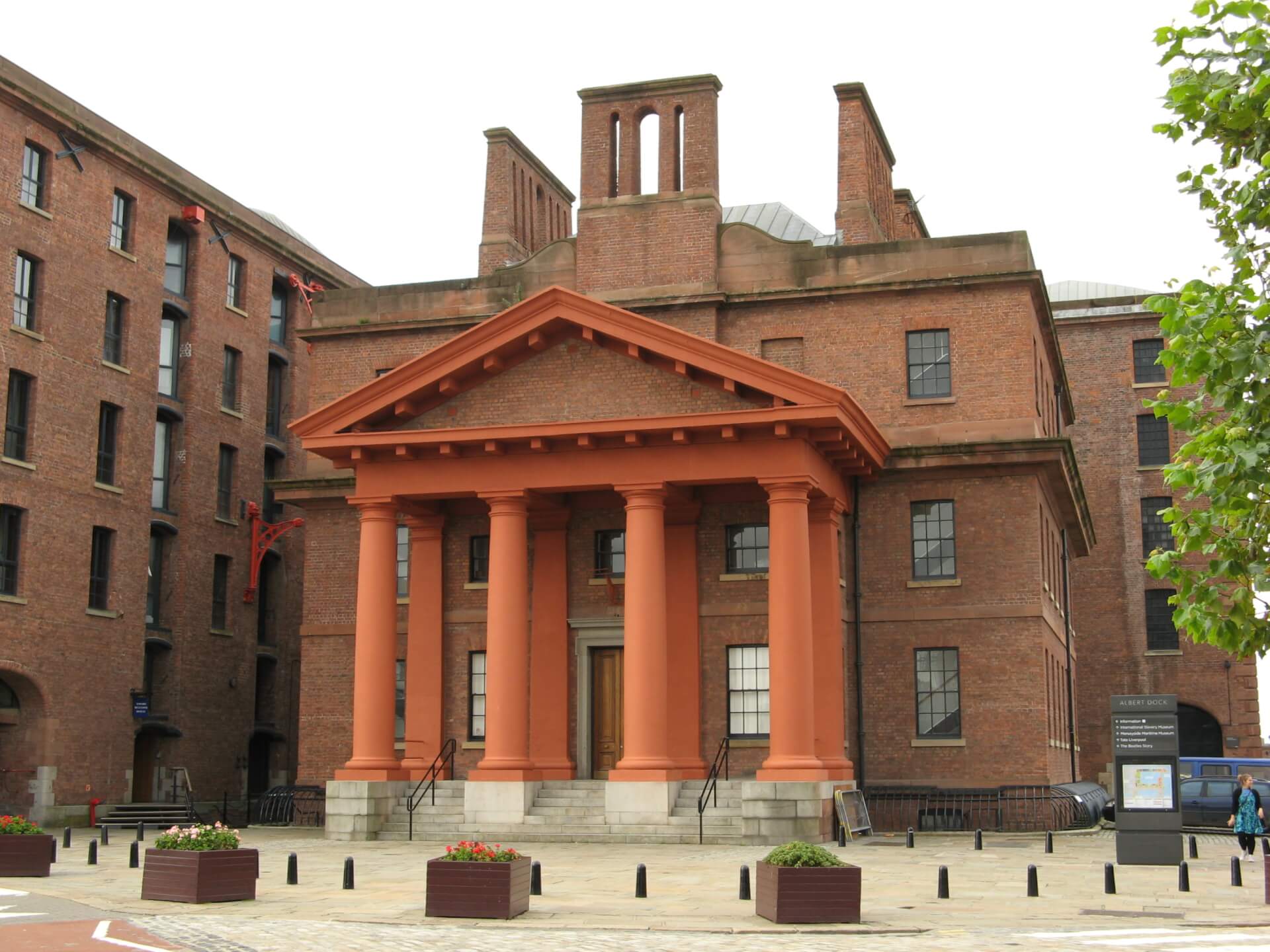 It is the only museum in the world dedicated to the history of the slavery trade and its legacy, it examines the contemporary aspects of slavery and why millions and millions of Africans were dragged into slavery.
With a strong emphasis on Liverpool's role in the process how different the place was back at the time, International Slavery Museum features 4 galleries:
Life in West Africa
Enslavement and the Middle Passage
Legacy and Campaign Zone
Black History and Heritage
If all the history makes you hungry there is a Michelin-recommended Maritime Dining Room on the 4th floor where you can enjoy marvellous food whilst seeing stunning views of the Dock and the waterfront.
If you would rather go a bit more casual, there is a Quayside Café with sandwiches, cakes and snacks on the ground floor.
3. MAGICAL MYSTERY TOUR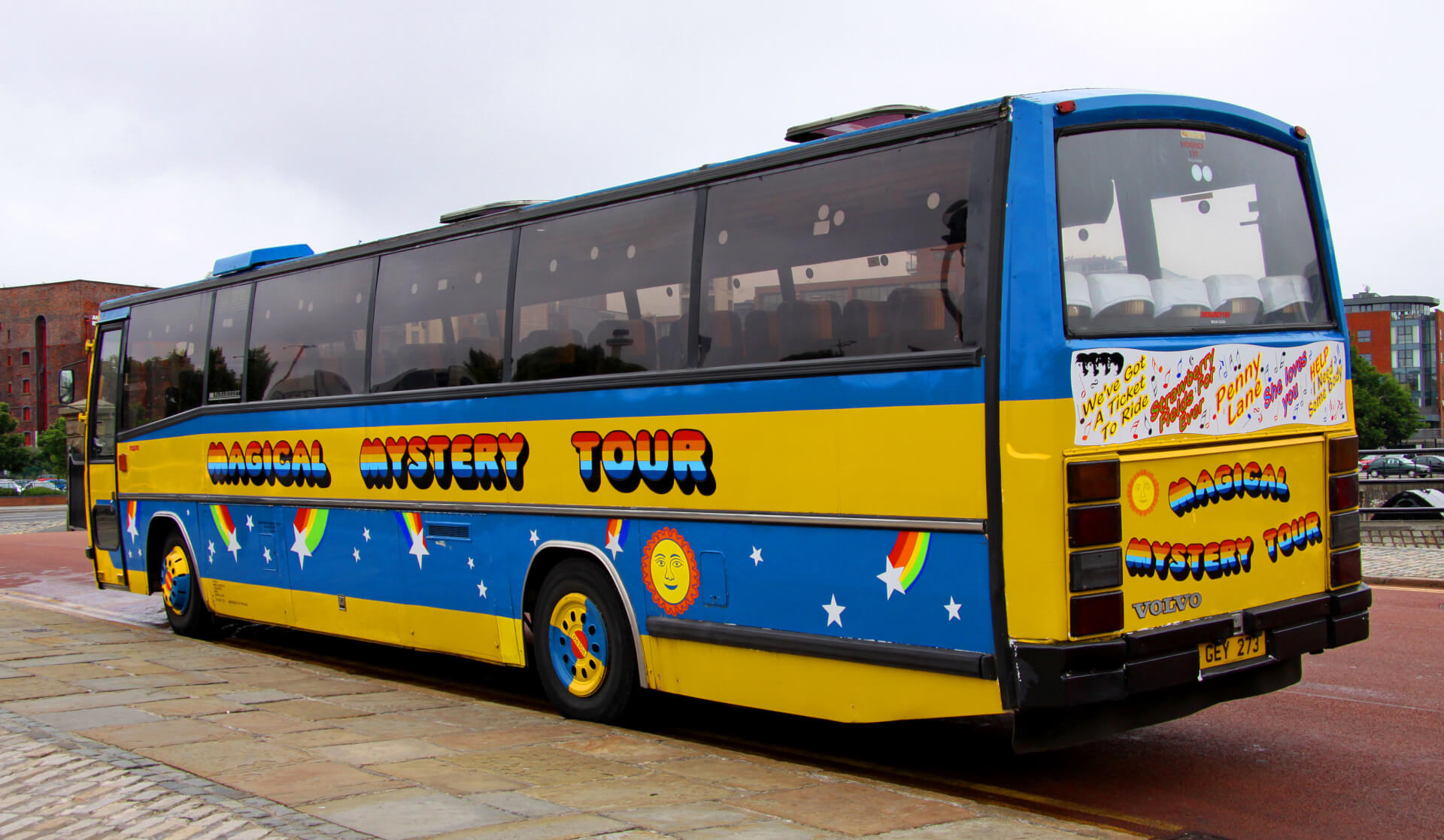 If you feel like the Beatles Story was not enough and you still want to discover more secrets and history of the Fab 4, then hop in the colourful Magical Mystery Tour bus which will take you on a 2-hour tour around the city.
You'll discover places related with John, George, Ringo and Paul like where they grew up, formed the band, etc.
Tickets are £16.95 per person and advance booking is recommended.
http://www.cavernclub.org/the-magical-mystery-tour/
HINT: In case you rather spend the money somewhere else, we have this other post for you where we share "11 places you must know if you are a Beatles fan"
4. MERSEYSIDE MARITIME MUSEUM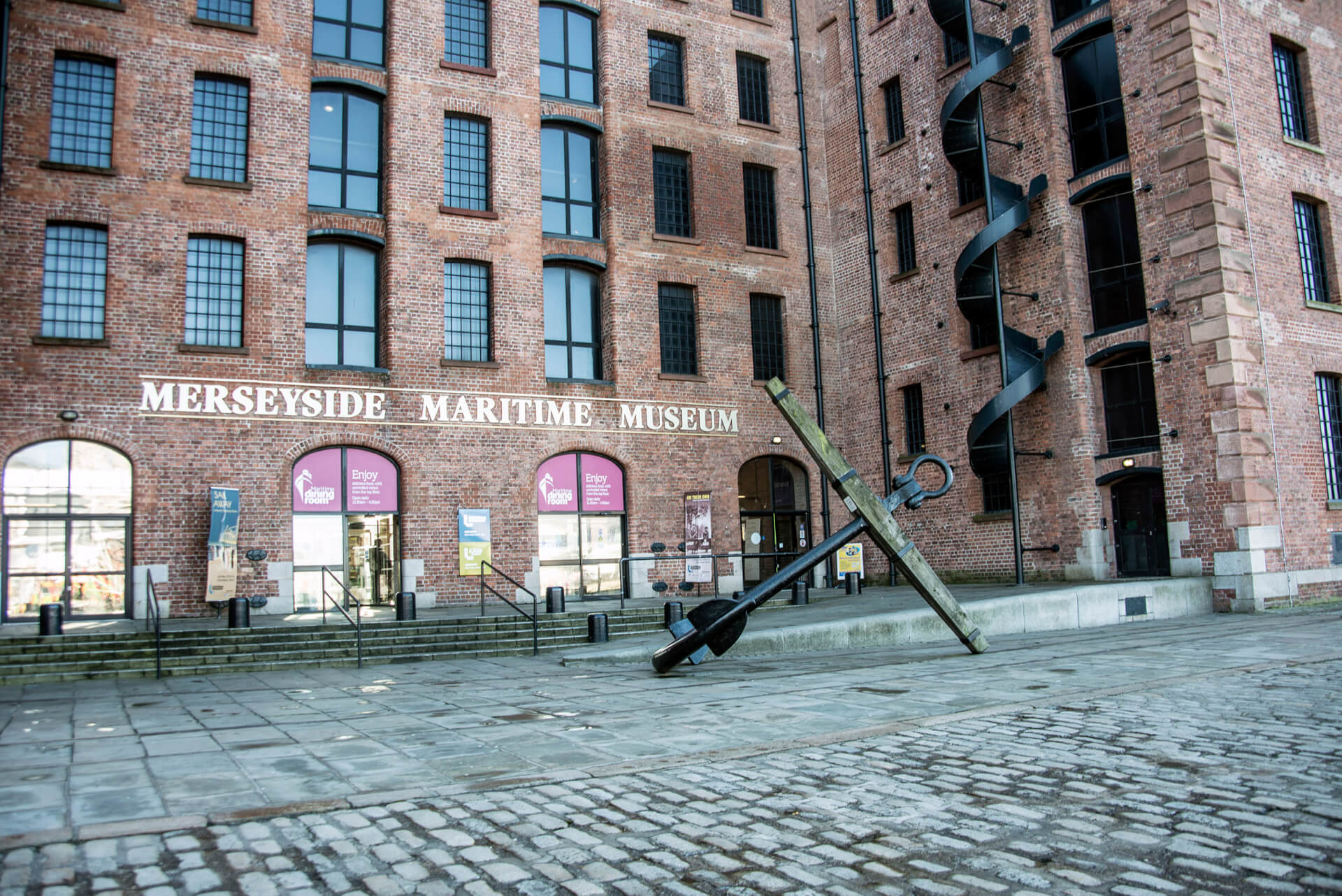 How familiar are you with Liverpool's relation with Titanic? I am sure there is something new you'll learn in this museum.
You'll be able to explore Liverpool's maritime heritage, its role In the American Civil War, Battle of the Atlantic, etc.
Entry to Merseyside Maritime Museum is free and it opens daily between 10 am and 5pm
http://www.liverpoolmuseums.org.uk/maritime/index.aspx
5. TATE LIVERPOOL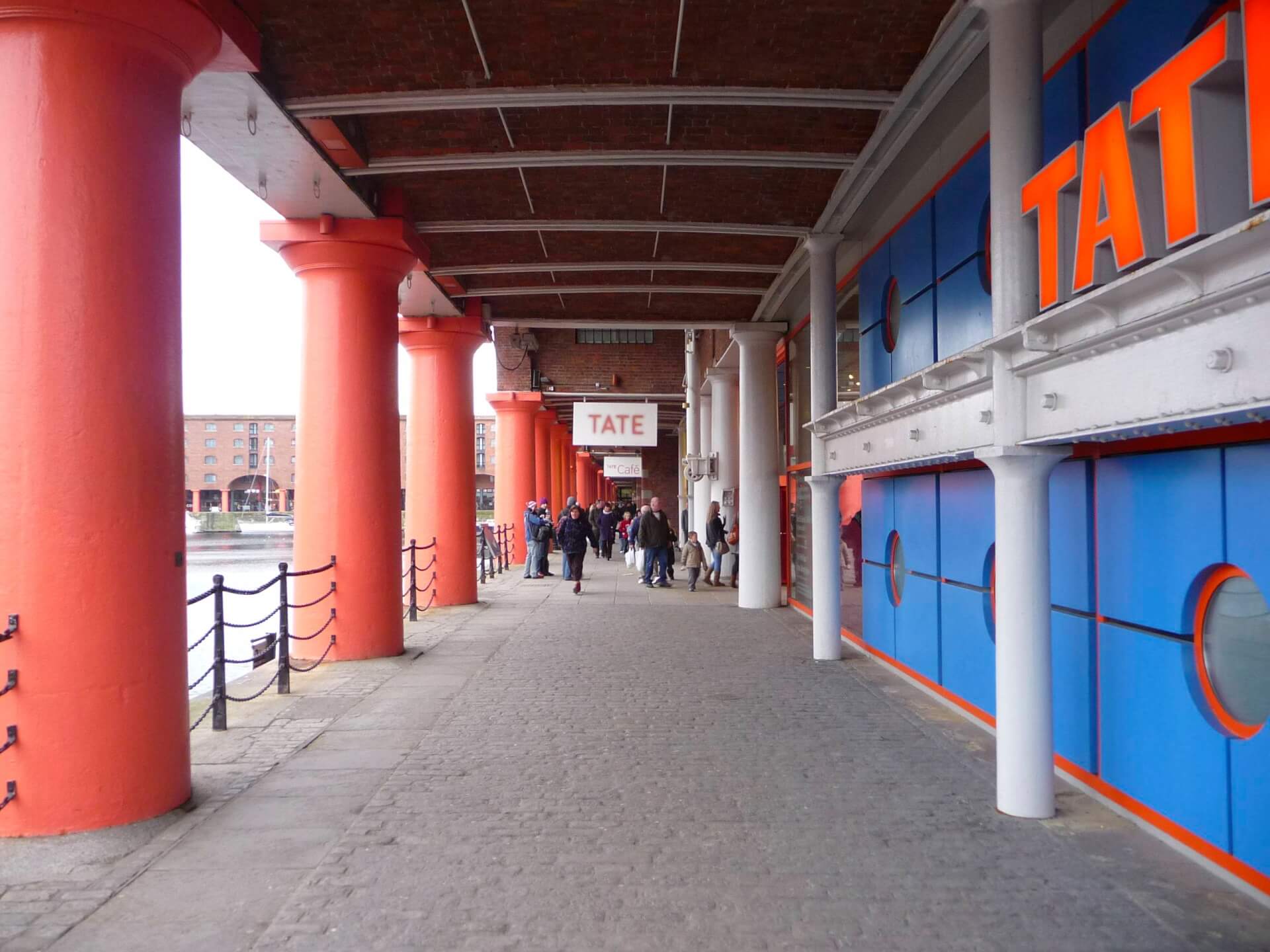 What could we say about the most popular gallery of modern and contemporary art outside of London?
Tate Liverpool has 4 floors and it displays special exhibitions of painting, photography, sculpture, etc.
Mixing modern classics with state-of-the-art contemporary, you will find yourself always discovering something new.
If you hurry, there is a great exhibition now called "Transmitting Andy Warhol"
http://www.tate.org.uk/visit/tate-liverpool
6. WALKING TOURS
In case you'd rather somebody with more knowledge than me telling you all about this great place you can discover Albert Dock with the guided walking tours.
It will take you around the Dock and surrounding areas (Pier Head, The Three Graces, the iconic waterfront and more wonderful attractions)
During the 90 minute walk you'll discover Liverpool's interesting facts or why the city became a UNESCO World Heritage some years ago.
Tickets cost £10 per adult and £5 for children (5-15)
http://www.liverpoolcitywalks.com/
This is all for now in regards of places you can visit in Liverpool's Albert Dock, stay tuned because we are getting ready another post for you with the best places to eat with a price guide so you know what to expect in advance!
Tell us! What do you enjoy the most in this place? Is there anything you would like to share?
Base Serviced Apartments offer an unrivaled service for those looking to stay in a fabulously contemporary yet homely property, within spectacular city environments.
Choose from our range of one, two and three bedroom properties within the heart of Liverpool. All apartments are fully-furnished and fully-equipped providing you with your own environment to entertain guests or simply to switch off and unwind.
We are the real alternative to hotel living!
Book your next getaway with us now! For families, we would recommend our Duke Street and The Docks apartments. For leisure breaks, we would advise looking at our Sir Thomas Street or Cumberland Street apartments.