December is here in Liverpool, which means that Christmas is right around the corner!
The festive spirit is sweeping the city as a plethora of Christmassy events are coming our way to get us all in the mood for the holidays.
And with the city centre decked out with enough festive decorations to make Santa Claus himself blush, visitors heading to Liverpool this month are in for a yuletide treat.
Whether you're coming to Liverpool to shop til you drop on the high streets or just squeezing in one last city break before Christmas, there's plenty to see and do this month.
BASE has picked out the best events in Liverpool during December 2017, so for those looking to get the best out of their stay in the city, here are;
31 reasons to visit Liverpool in December 2017
Christmas Jumper Ceilidh
Friday 1st December
St George's Hall, Liverpool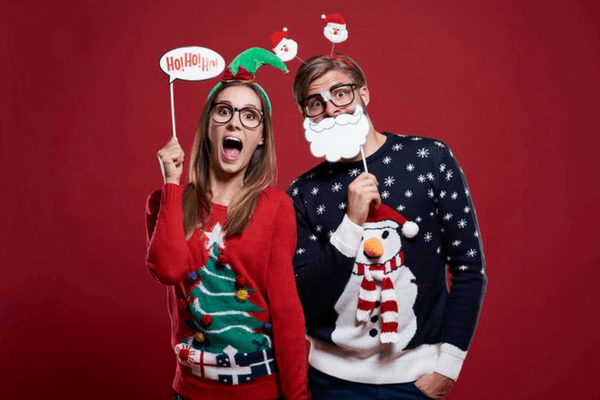 Kick off the festive period in Liverpool with a Christmas knees up at St George's Hall.
Expect a combination of Gaelic folk music and dancing, with a Christmassy twist!
Harry Potter and the Chamber of Secrets in Concert
Friday 1st December
Liverpool Echo Arena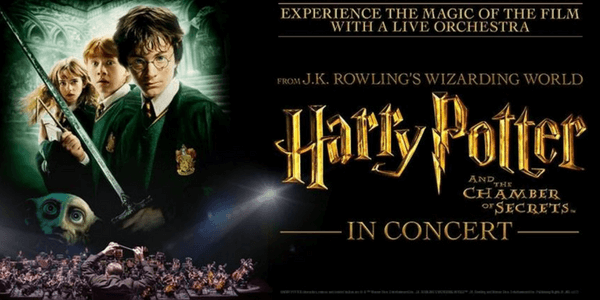 Alternatively, there's a magical experience of a different variety to be had over at the Liverpool Echo Arena.
Step into the wonderful wizarding world of Harry Potter with this live concert experience featuring a full live orchestra accompanying the sophomore film in the series – The Chamber of Secrets!
Magical Light Display at the Albert Dock
Friday 1st December – Monday 1st January 2018
Albert Dock, Liverpool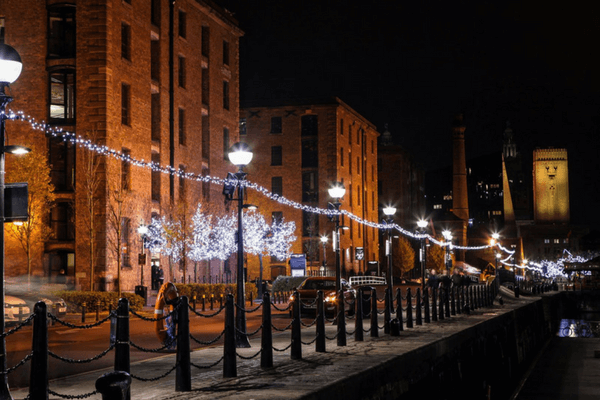 While down at the world-famous Albert Dock, visitors will be captivated by a fantastically festive lighting production display.
Each night throughout December, the Dr Martin Luther King Jr becomes a canvas for the theme of "Unwrapping Christmas on the Albert Dock".
Prepare to unlock your imagination and see this beautiful part of Liverpool like never been seen before!
Winter Arts Market 2017
Saturday 2nd December
Liverpool Cathedral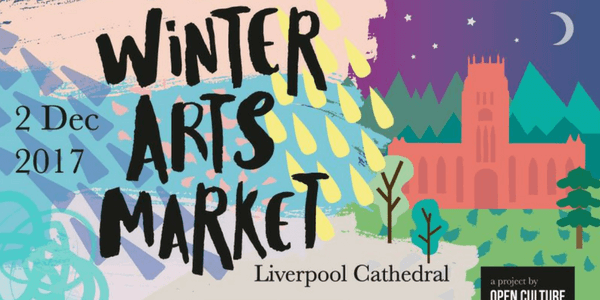 A returning attraction for December 2017 in Liverpool is the Winter Arts Market.
Once again the Liverpool Cathedral will play host to a bustling bazaar of artists, designers and makers selling a whole host of artisan gifts.
If you're stuck for a stocking filler this Christmas, there is something for everyone to be found here!
Story Time with Santa
From Saturday 2nd December
Liverpool Town Hall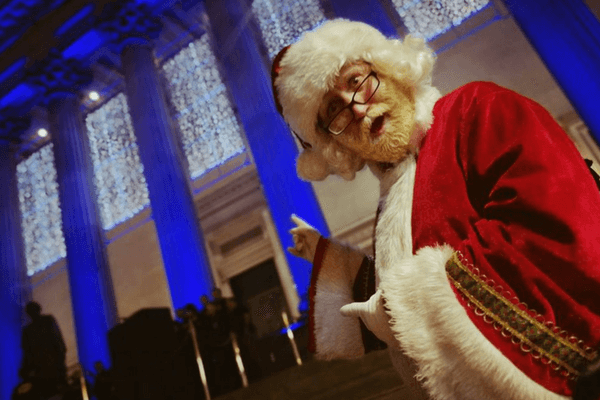 Treat the little ones to a storytime with Santa Claus himself this festive period!
A mixture of story and song, this family-friendly interactive event will surely put smiles on faces. Every child also gets the opportunity to talk to Santa, tell him their Christmas wishes and receive a gift.
Santa Dash 2017
Sunday 3rd December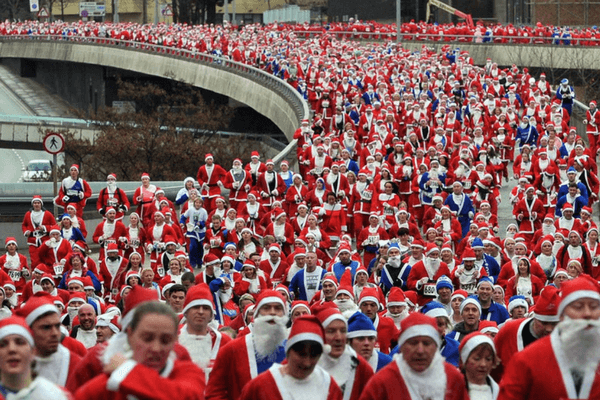 The annual Santa Dash in Liverpool is quite the experience if you've not seen it before.
Whether visitors want to take part or simply spectate, the sight of thousands of Red and Blue Santa's dashing through Liverpool City Centre is not one forgotten in a hurry!
Festive Afternoon Tea
From Sunday 3rd December
Liverpool Town Hall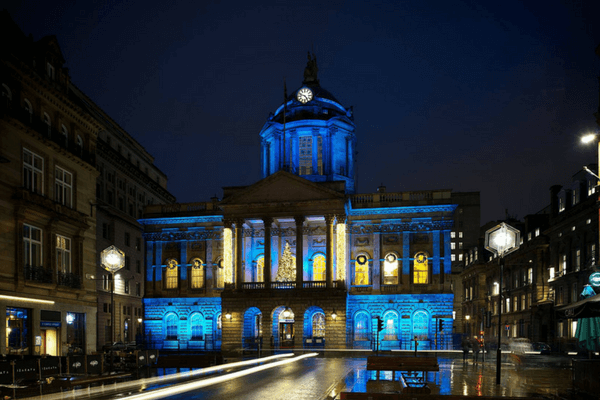 A Christmas afternoon tea within the sumptuous surroundings of Liverpool Town Hall offers the perfect break from a hard day's shopping.
Indulge in a quintessentially British tradition this December, as Liverpool knows a thing or two about a spot of Afternoon Tea!
Kasabian
Tuesday 5th December
Liverpool Echo Arena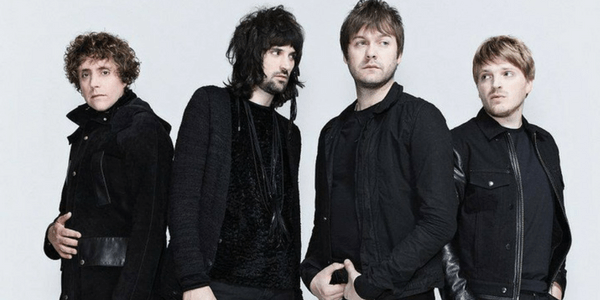 Take a break from all the Christmassy attractions with one of the UK's most popular bands.
Indie-darlings Kasabian will be bringing their latest tour to the Liverpool Echo Arena during December 2017. The Leicester four-piece have a history of headlining the world's biggest stages and festivals, so music fans will be in for a treat with these lads!
Home Alone Themed Christmas Bar
From Tuesday 5th December
Ghetto Golf, Liverpool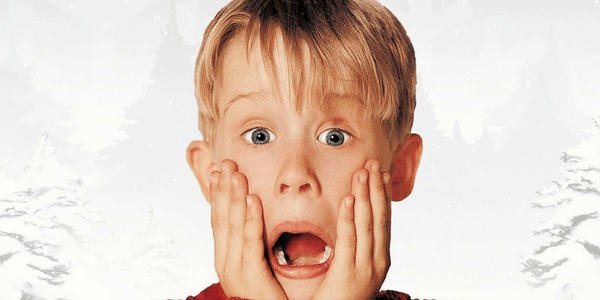 What promises to be one of the more unique attractions in Liverpool, is this Home Alone themed Christmas Bar.
The Baltic Triangle's Ghetto Golf will be getting a festive makeover during December 2017 paying tribute to the cult-classic Christmas film starring Macauley Culkin.
Merry Christmas, Ya Filthy Animals!
Steps
Wednesday 6th December
Liverpool Echo Arena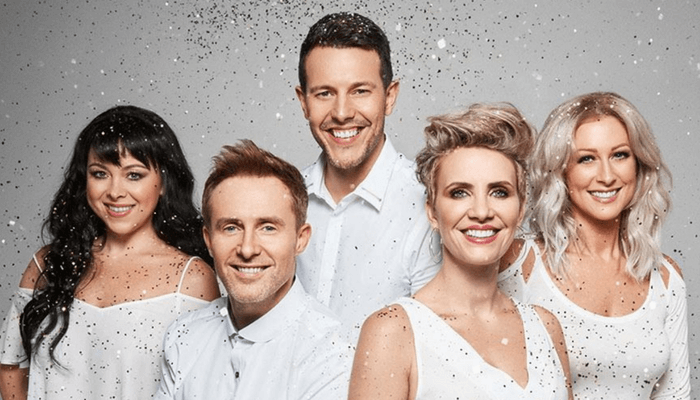 If you missed out on Steps back in November, it would be a Tragedy to miss them again this December.
The 90's pop legends are playing their second Liverpool show in the space of 2 months at the Echo Arena, so no excuses this time!
Boyzlife
Wednesday 6th December
Arts Club Liverpool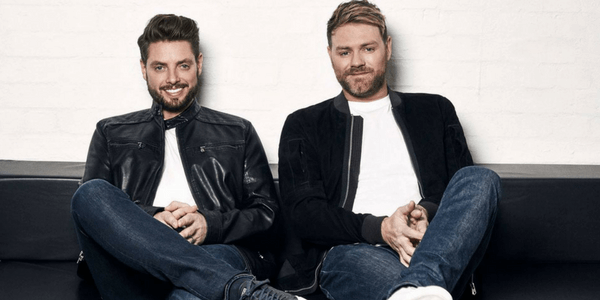 Speaking of 90's pop-legends, how does a combination of Boyzone and Westlife sound?
Brian McFadden of Westlife and Keith Duffy of Boyzone have joined forces to bring the best of both worlds to Liverpool in December 2017.
Christmas Carols in the Concert Room
Thursday 7th December
Thursday 14th December
St George's Hall, Liverpool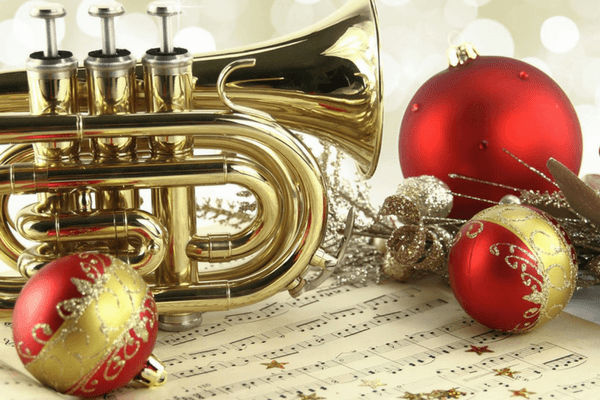 Nothing says Christmas like Carols.
The breathtaking Concert Room inside St George's Hall will play host opera singer, Danielle Thomas, the Sing Me Merseyside Choir and Allerton Brass Band as the trio plays a medley of festive favourites.
If that's not enough to get you in the mood, guests will also be welcomed with a mince pie and mulled wine upon arrival!
Jon Richardson
Friday 8th December
Liverpool Philharmonic Hall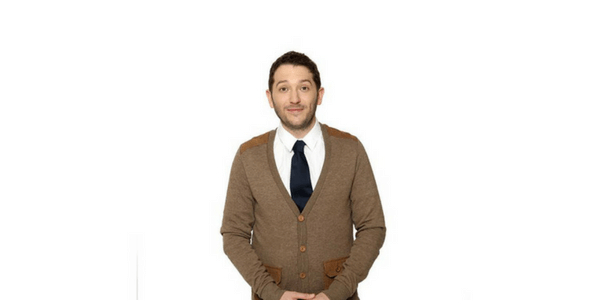 Another popular comedian is bringing his latest tour to Liverpool during December 2017.
Jon Richardson has been massively in demand in the UK over the past few years and can be seen as a regular on the hit show 8 out of 10 Cats.
Peter Pan
Friday 8th December – Sunday 7th January 2018
The Epstein Theatre, Liverpool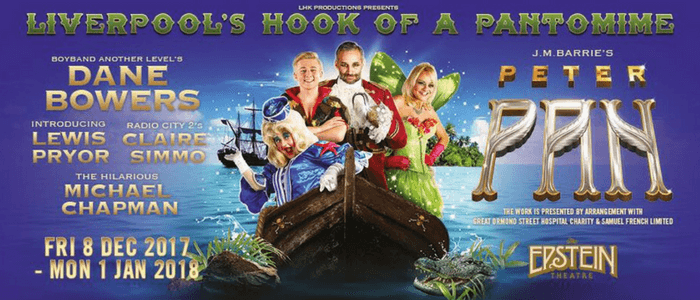 The first of three pantomimes coming to Liverpool is this production of Peter Pan.
Staring Another Level's Dane Bowers, The Epstein Theatre will host this family-friendly show for just under a month with a lot of laughs promised.
Becher Chase Day
Saturday 9th December
Aintree Racecourse, Liverpool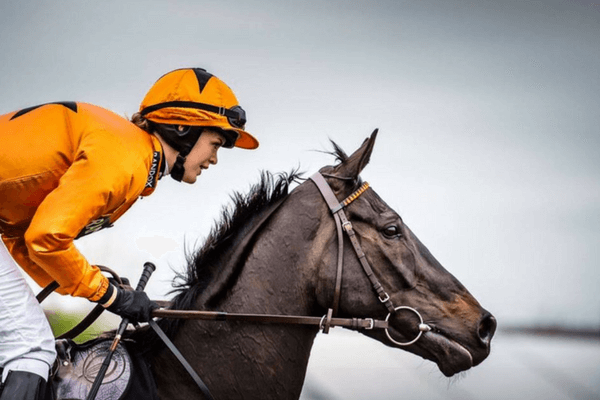 Becher Chase Day is the perfect opportunity to immerse yourself in a pre-Christmas, live sporting event at one of the world's most iconic racecourse
For those who love The Grand National Festival, Becher Chase is the only other chance to see some of the sport's heavyweights battle over the well-known fences.
New for this year, visitors can take a minibus tour to see some of the fences before racing, which will guarantee a unique experience to be had.
Dreamworks Animation in Concert 
Saturday 9th December
Liverpool Echo Arena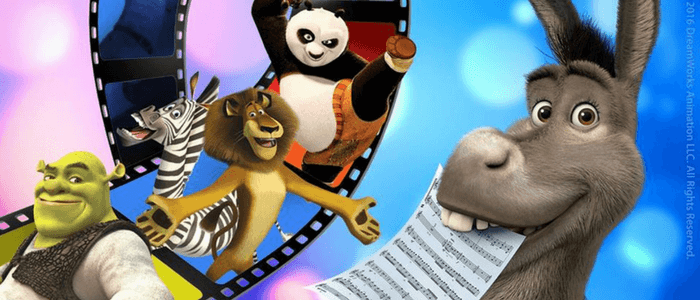 While Liverpool won't be getting the return of Dreamworks Lights, there is a very special event coming in December 2017.
This live music experience featuring iconic movie moments from some of DreamWorks most beloved films, accompanied by the Royal Philharmonic Orchestra.
Relive the moments from Shrek, Madagascar, Kung Fu Panda and more as they are projected in HD onto the big screen, with a bombastic live score.
Jimmy Carr
Saturday 9th – Sunday 10th December
Liverpool Echo Arena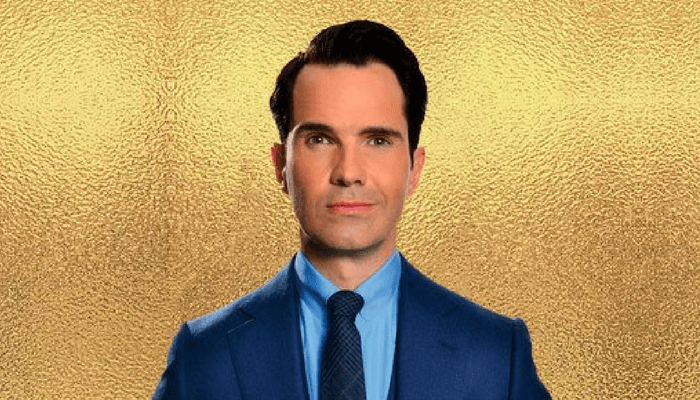 The funnyman with the funny laugh, Jimmy Carr is coming back to Liverpool in December 2017.
The popular British comedian returns for a weekend of side-splitting stand up at the Liverpool Echo Arena.
Liverpool v Everton – The Merseyside Derby
Sunday 10th December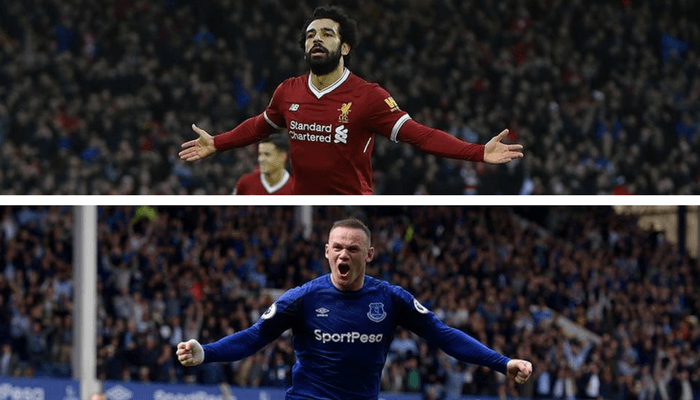 It's Red vs Blue in Merseyside this December.
The Merseyside Derby is one of the most competitive in football history and has divided families in Liverpool for decades.
Previous years have produced some of the most memorable football matches in the history of the game, so here's hoping this one does the same!
Love Actually Live
Monday 11th December
Liverpool Philharmonic Hall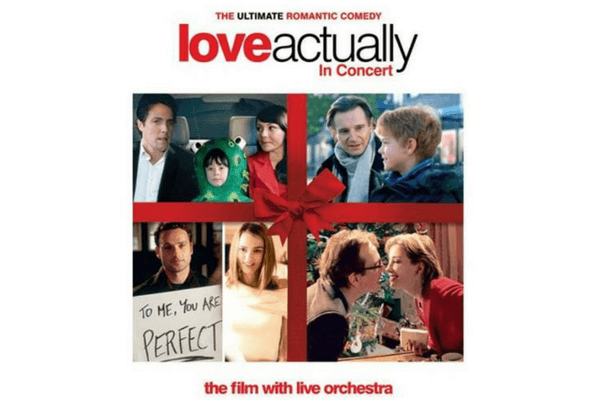 A Christmas staple in the UK and beyond, Love Actually is getting a big upgrade in December 2017.
The Ultimate Romantic Comedy will be accompanied by a live orchestra at Liverpool Philharmonic Hall for this special event!
Christmas with Katherine Jenkins
Wednesday 13th December
Liverpool Philharmonic Hall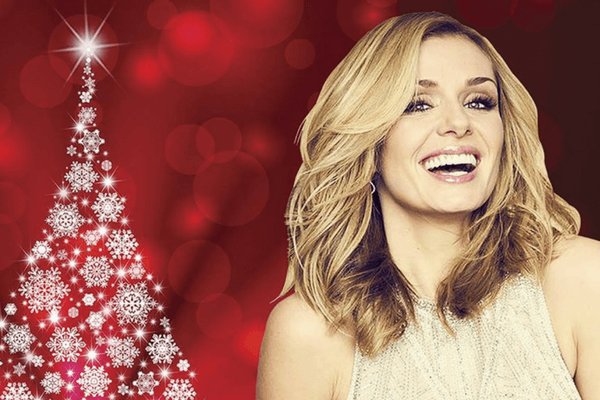 Christmas and Katherine Jenkins go together like bees and honey.
Which is why there this fabulous festive event at Liverpool Philharmonic Hall will surely be a night to remember for those in attendance!
Aladdin
Friday 15th – Sunday 24th December
Liverpool Echo Arena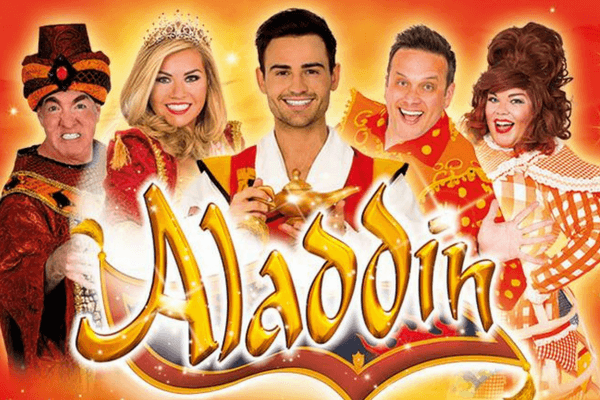 A Whole New World is coming to Liverpool in December 2017.
The second of two Panto's, this production of Aladdin looks to be the most magical Christmas that the city has to offer!
Cinderella
Saturday 16th December – Sunday 7th January 2018
Liverpool Empire Theatre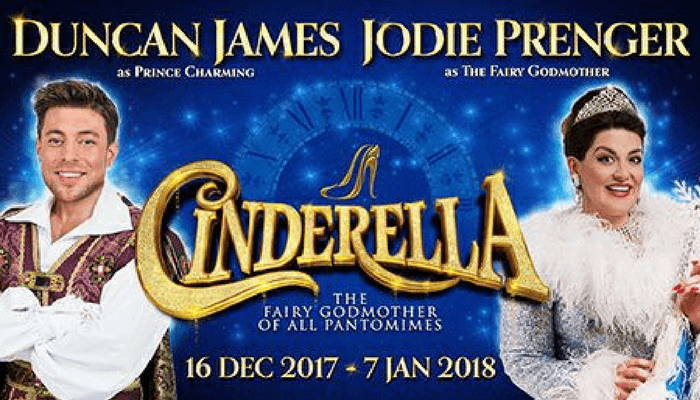 You shall go to the Ball in December with the Fairy Godmother of all pantomimes!
The final of three pantos in Liverpool is the classic rags to riches story Cinderella which can be seen at the Empire Theatre right up until January.
Spirit of Christmas
Saturday 16th – Sunday 17th December
Liverpool Philharmonic Hall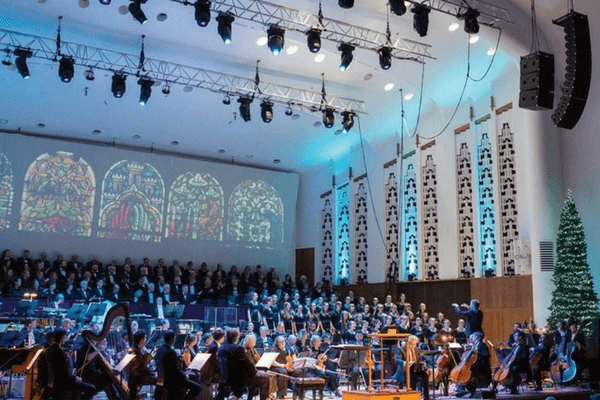 Annual Carol Concerts at the Philharmonic Hall are a Christmas tradition in Liverpool.
Spirit of Christmas features a full orchestra and a terrific choir serving up a spread of yuletide classic which the whole family can enjoy!
BBC Sports Personality of the Year
Sunday 17th December
Liverpool Echo Arena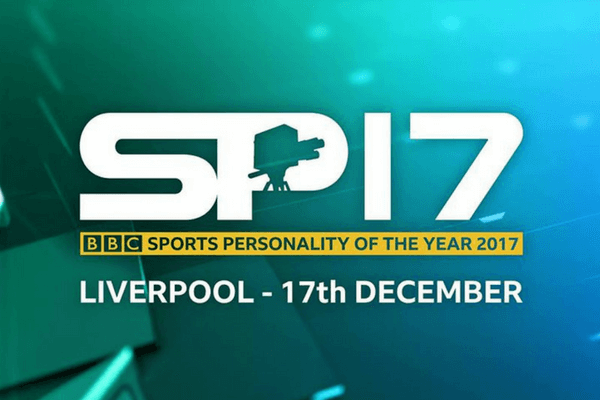 Mingle with the Sporting Elite this December with the BBC Sports Personality of the Year.
The Liverpool Echo Arena will play host to a night that honours the finest sporting achievements of 2017 and visitors are invited to watch it all unfold.
Carols By Candlelight
Monday 18th December
Liverpool Philharmonic Hall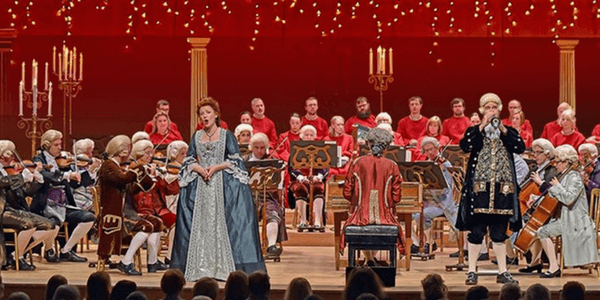 Those looking for a more traditional festive experience in December will find just that with CaCandlelightndelight.
Celebrate in elegant style with an exquisite concert of seasonal classics staged in full 18th-century costume in the evocative candle-lit setting of Liverpool Philharmonic Hall.
Andre Rieu
Wednesday 20th December
Liverpool Echo Arena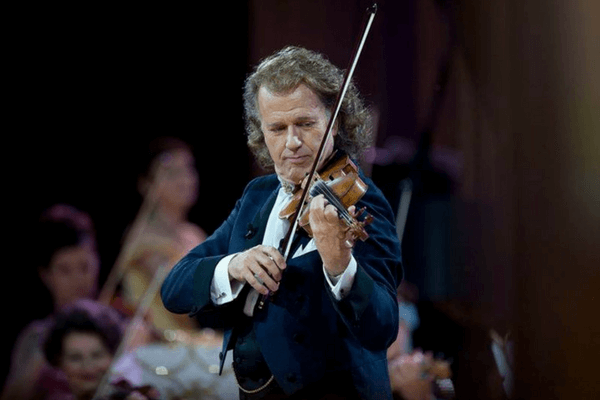 Speaking of tradition, the musical phenomenon Andre Rieu will return to Liverpool once again this festive period.
Accompanied by his Johann Strauss Orchestra, the global sensation that is Rieu will be serving up a spectacular extravaganza at the Echo Arena in December 2017.
Sir Ken Dodd
Thursday 28th December
Liverpool Philharmonic Hall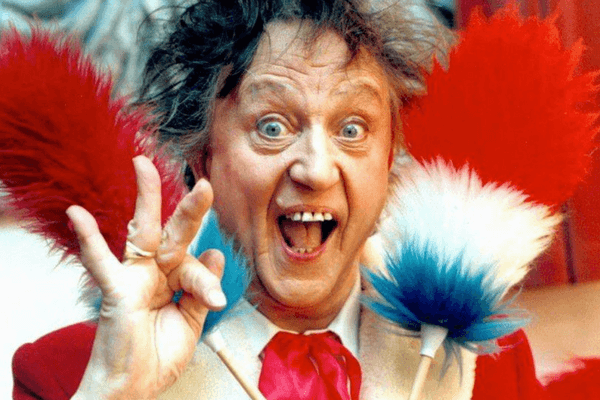 A true Liverpool legend in every sense of the word, Sir Ken Dodd is bringing Happiness this December.
Still going strong at the young age of 90, the stand-up comedian will be spreading a little festive cheer with his new show at Liverpool Philharmonic Hall.
Liverpool Prosecco Festival
Friday 29th December
Camp and Furnace, Liverpool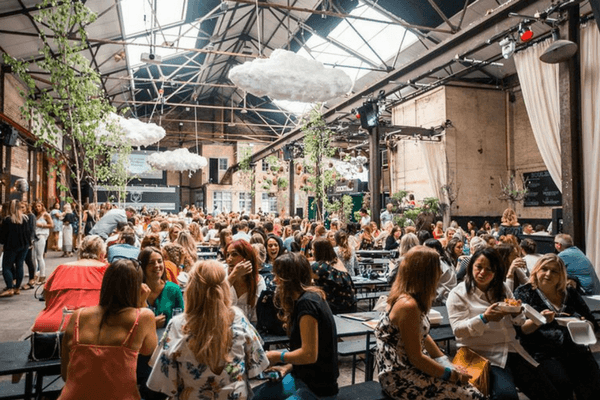 Kick off the New Year's Eve Weekend in style with a Prosecco Festival.
Taking place in the ever-popular Camp and Furnace, the Liverpool Prosecco Festival promises visitors just three things; Fun, Food and Fizz.
Enjoy a glass or two this December!
Liverpool International Horse Show
Friday 29th – Sunday 31st December
Liverpool Echo Arena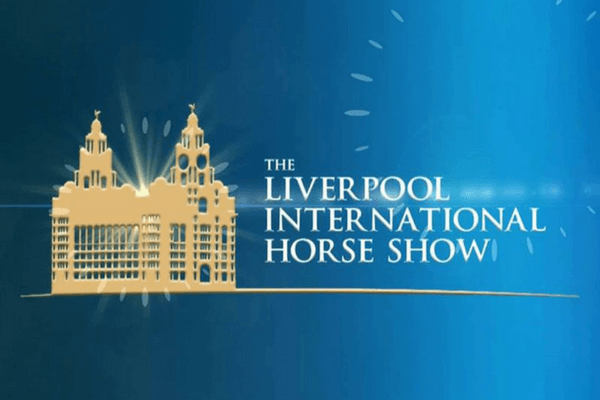 Back for a third year running is the Liverpool International Horse Show.
While not your traditional New Years Eve weekend event, this showcase of world-class jumping and dressage along with motocross freestyle displays and live music will entertain the whole family!
ABBA on New Year's Eve
Sunday 31st December
Liverpool Philharmonic Hall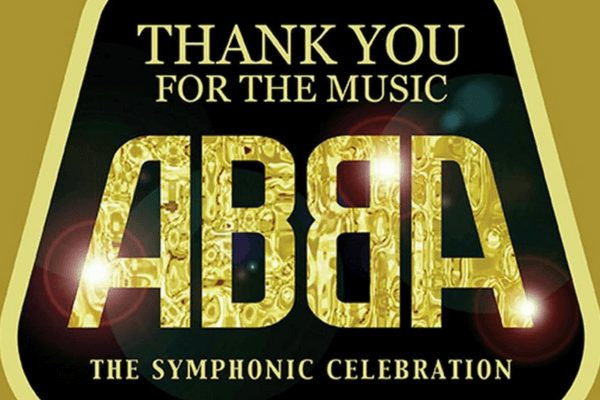 The Winner Takes It All this New Year's Eve with a special ABBA-themed event.
Dancing Queens will rejoice as you ring in the New Year with a night of music dedicated to Sweeden's favourite foursome.
NYE Glitter Ball
Sunday 31st December
Baltic Market, Liverpool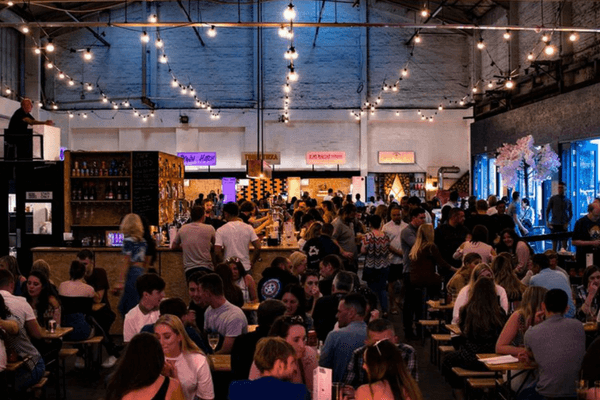 And finally, if a night of ABBA isn't to your liking, then how about a Disco Haven?
Say goodbye to 2017 in fabulous style at the Baltic Triangle with a night of all things glitter. Featuring everything from a giant disco dance floor and live music, to some of the best street food Liverpool has to offer, what's not to like here?
Last chance to check out these attractions in Liverpool
Liverpool Christmas Market
Friday 17th November – Friday 22nd December
St George's Plateau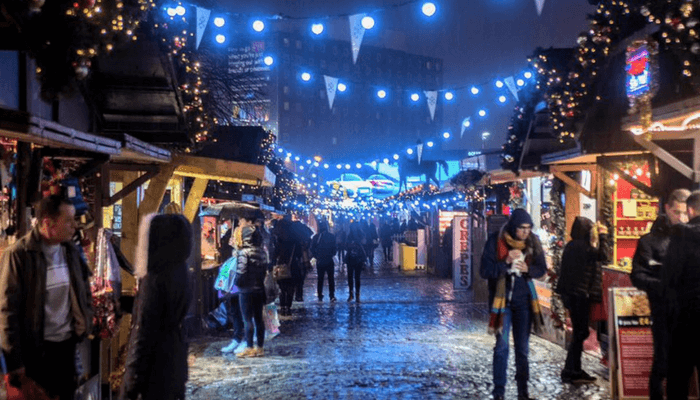 There is still time pay a visit to the Liverpool Christmas Markets outside St George's Hall.
Set along the St George's Plateau, visitors can enjoy over 40 traditional festive stores selling everything from food and drink to festive presents or treats.
The Windmill Bar will also be serving traditional beers and mulled wine, so there's a chance to enjoy a tipple whilst soaking up the ambience!
Liverpool Christmas Ice Festival 
Friday 17th November – Sunday 7th January 2018
Pier Head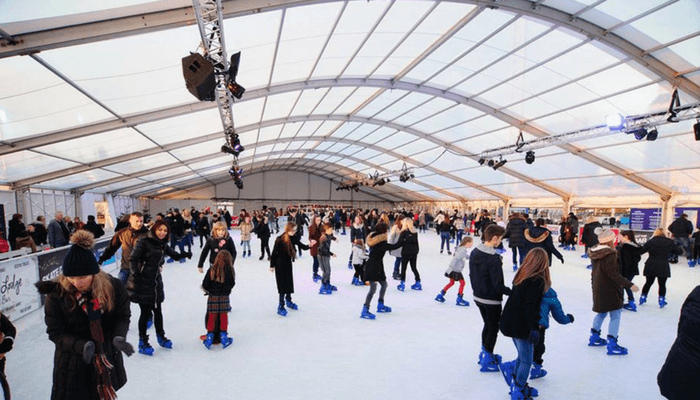 Complete your visit to Liverpool this December with a trip to the revamped Christmas Ice Festival.
Set along the Pier Head, the Liverpool Christmas Ice Festival has everything you could want from a festive attraction; a huge Christmas market, a Bavarian food court, rides and attractions, an ice rink, an ice slide and an ice bar!
There's also a family-friendly Apres Lodge where visitors can enjoy a drink or two after a long day of shopping or sightseeing, so there is plenty to see and do here.
Base Serviced Apartments offer an unrivaled service for those looking to stay in a fabulously contemporary yet homely property, within spectacular city environments.
Choose from our range of one, two and three bedroom properties within the heart of Liverpool. All apartments are fully-furnished and fully-equipped providing you with your own environment to entertain guests or simply to switch off and unwind.
We are the real alternative to hotel living!
For families, we would recommend our Duke Street and The Docks apartments. For leisure breaks, we would advise looking at our Sir Thomas Street or Cumberland Street apartments.
Check our Facebook, Instagram and Twitter for more news about upcoming events in Liverpool.