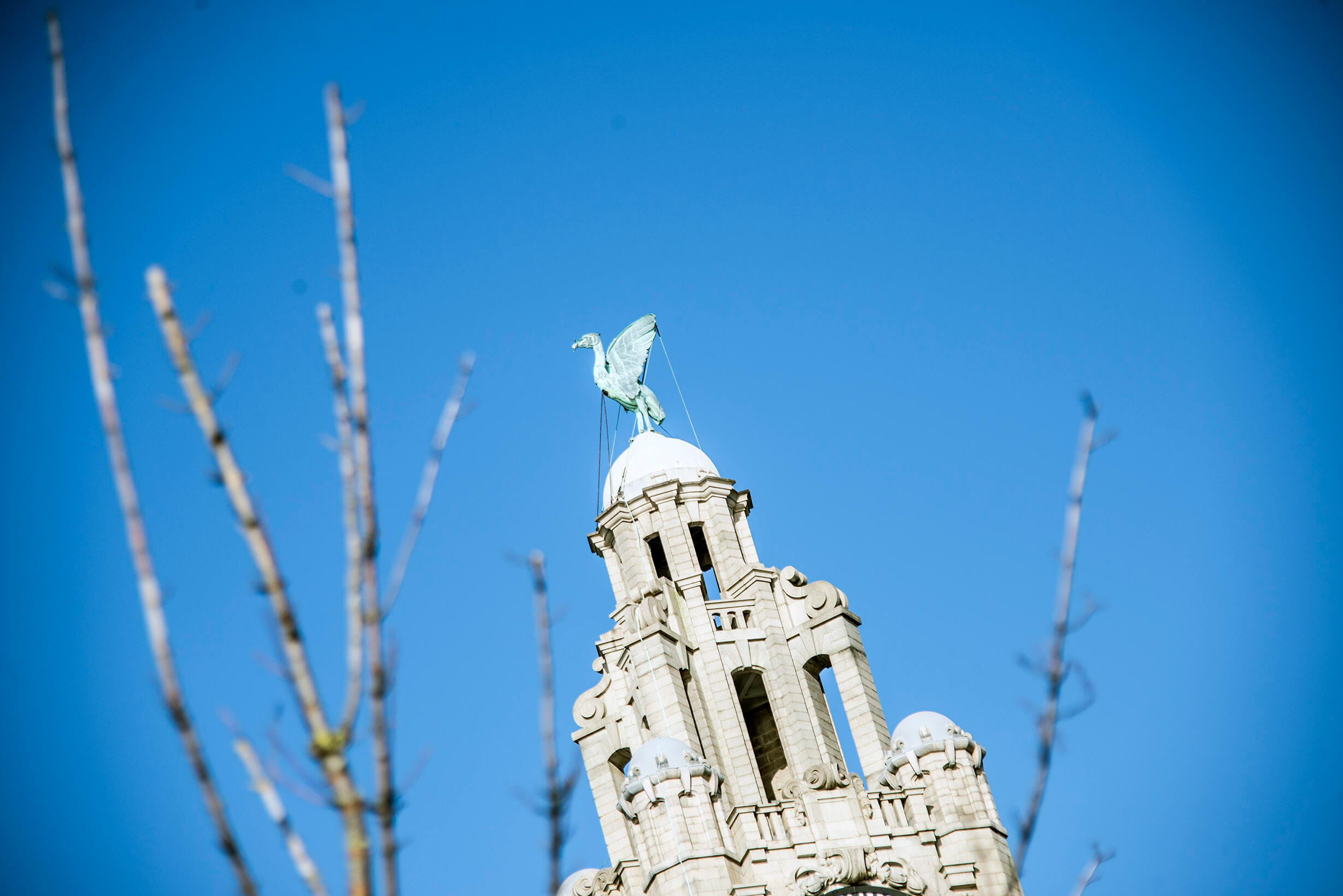 In case you don't know, let's just start by explaining what the Liver Birds are.
It is considered as the symbol of our city and the origin dates from the medieval era, but it wasn't until the 17th century that the mythical creature was related with Liverpool.
There are all sort of different stories and myths about it, since the bird's species has been subject of controversy forever. By the 17th century references of the liver bird as a cormorant started to appear.
It's also said that the bird at first was meant to be an eagle but because nobody knew how an eagle looked back at the time, the liver bird was the final result that came up.
In addition to all of this, the Liver Birds make up part of The Three Graces.
Anyhow, the symbol became really famous in 1911 when the Liver Building was built.
The two liver birds are on top of the prominent building and according to the myth, the male and female pair watch the city of Liverpool, the female who is facing out to sea takes care of our seamen so they can return safely home while the male looks towards the city making sure the pubs are open.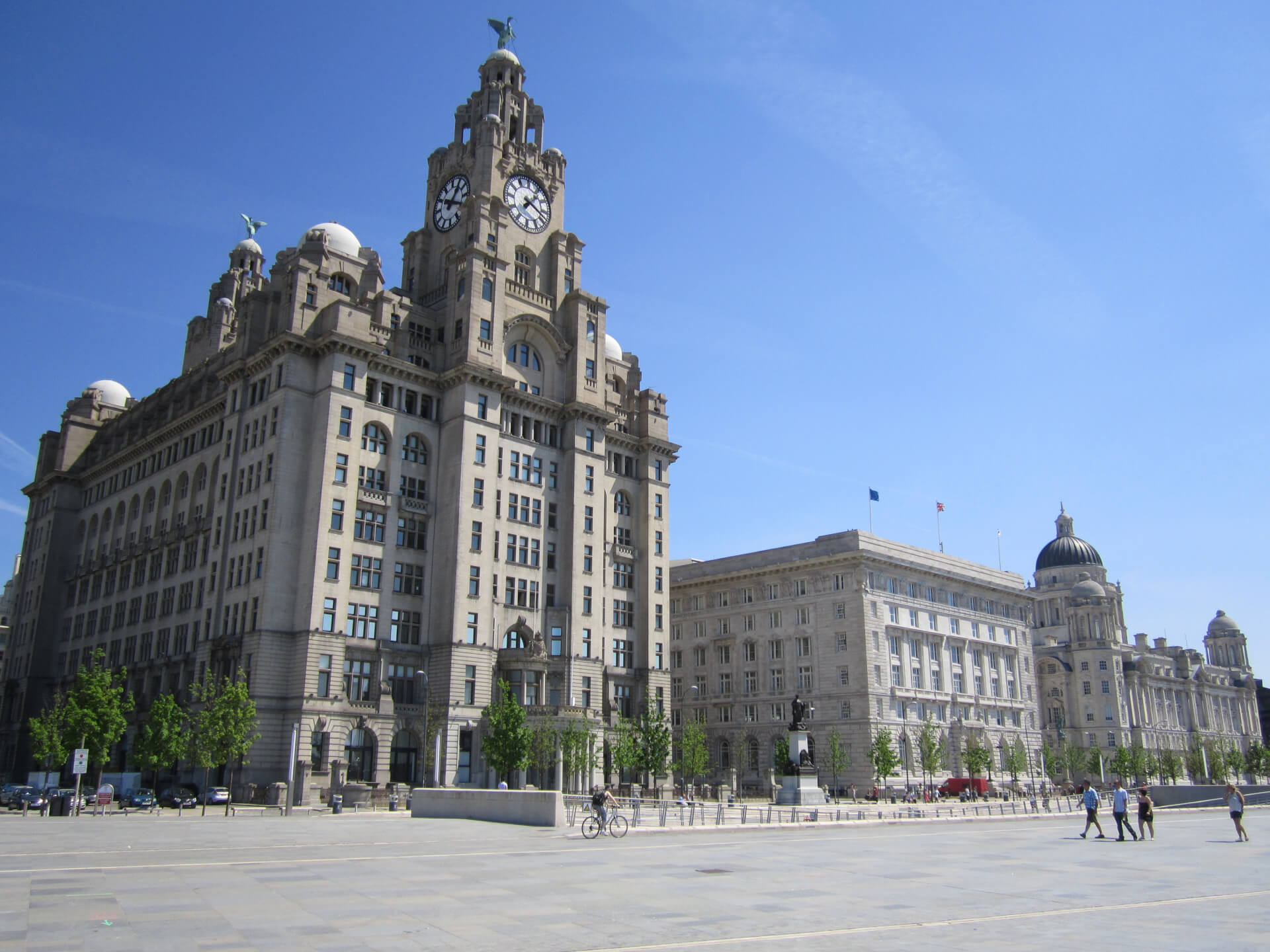 Local legend also states that the birds are facing away from each other because if they would mate and fly away the city would disappear.  (Fingers crossed that does not happen)
Now that you know what a liver bird is, would you like to see the city as one of them?
We will not be able to transform you into one, but we can show you some places worth visiting for unbelievable views of the city of Liverpool.
1. Liverpool Anglican Cathedral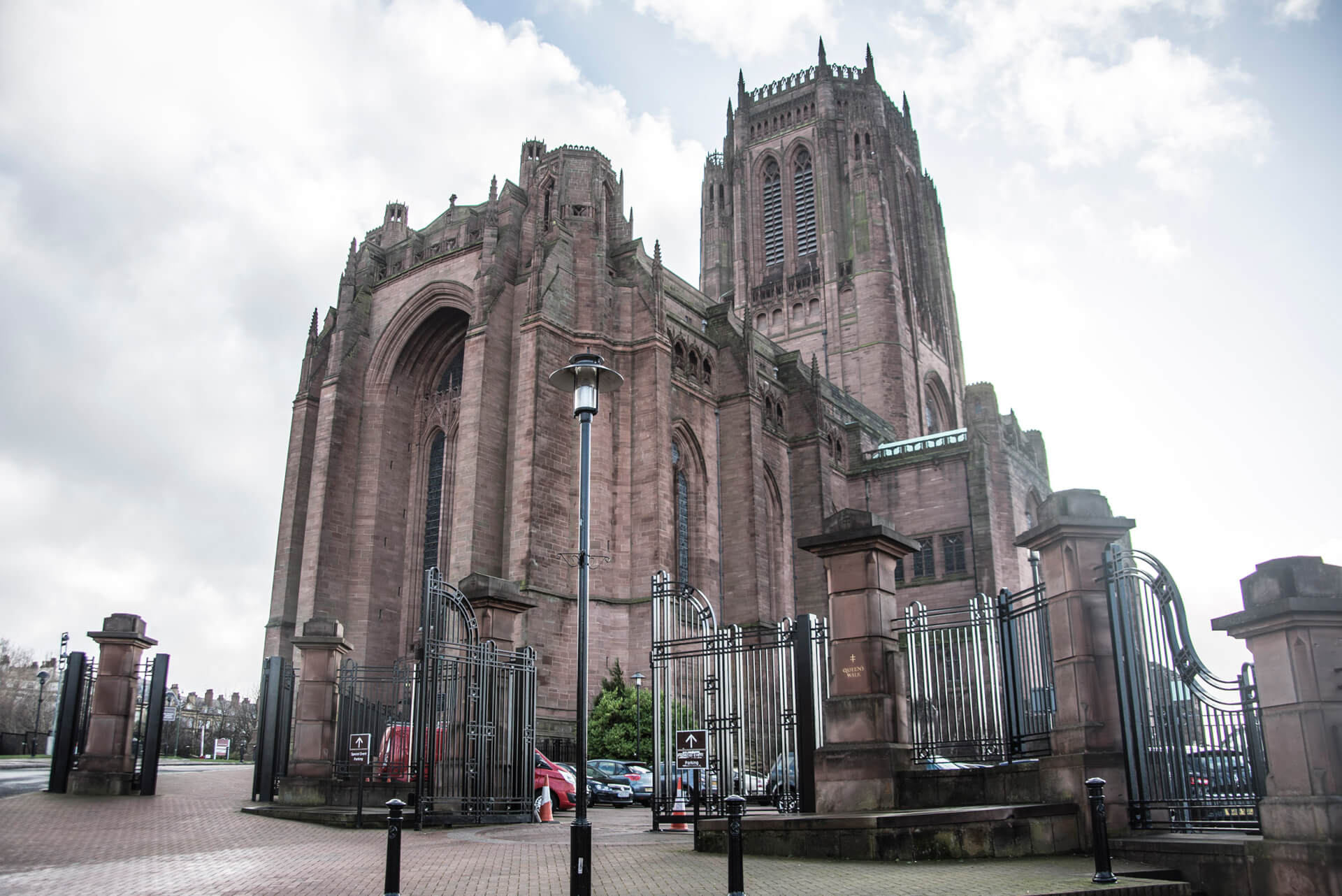 It's the Church of England Cathedral of the Diocese of Liverpool; It was built on St James's Mount in Liverpool and is the seat of the Bishop of Liverpool.
Liverpool Cathedral itself counts with a tower which is a prominent, powerful focal point for city residents and visitors that stands 154m (500′) above the River Mersey, quite a view isn't it?
The price to access this tower is £5 pounds and £4 for students
Address: St James Mt, Liverpool L1 7AZ
Hours: Open today · 8:00 am – 6:00 pm
Phone: 0151 709 6271
2. Radio City Tower
It's also known as St Johns Beacon and is a radio and observation tower built in 1969.It is 138 metres (452 ft.) tall but there is a high speed lift which takes you to the top so don't worry about it.   Once you are up there you will be able to see the 360 ° fantastic skyline of Liverpool in .At a price of £5 per adult, in a sunny day is well worth a visit, plus if you are lucky enough they will be on air so you will be able to see the show while it's on production.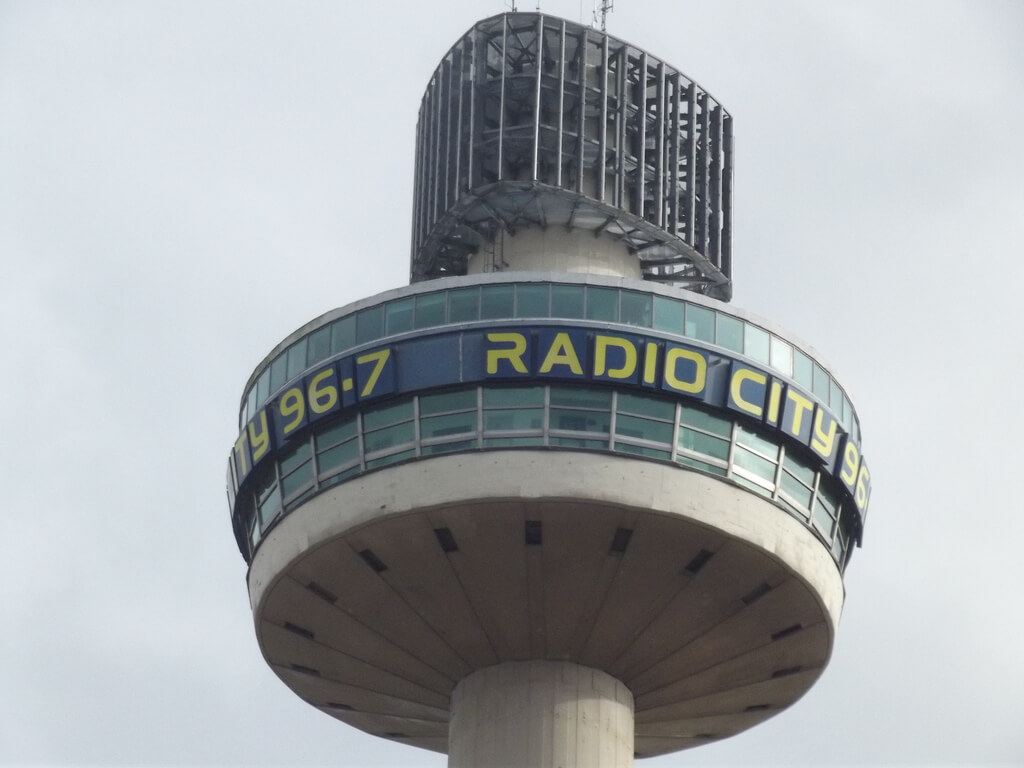 3.  Echo Wheel of Liverpool
If you want stunning panoramic views of the city the Echo wheel of Liverpool is a must, it counts with 42 capsules including a luxury VIP capsule with glass floor, leather interior and DVD player (even with the option of champagne)
At an awe-inspiring 196ft, it's 60m high and supported on 300 tons of water approx, it will give you a true 360 degree panoramic view of the surrounding area.
Ride time is about 10 to 12 minutes being these 3 revolutions.
Echo Arena | Kings Dock, Liverpool L3 4FP, England
08448000400
Monday to Thursday
– 10.00am – 9.00pm
Friday
– 10.00am – 11.00pm
Saturday
– 9.00am – 11.00pm
Sunday
– 9.00am – 8.00pm    
4. Panoramic 34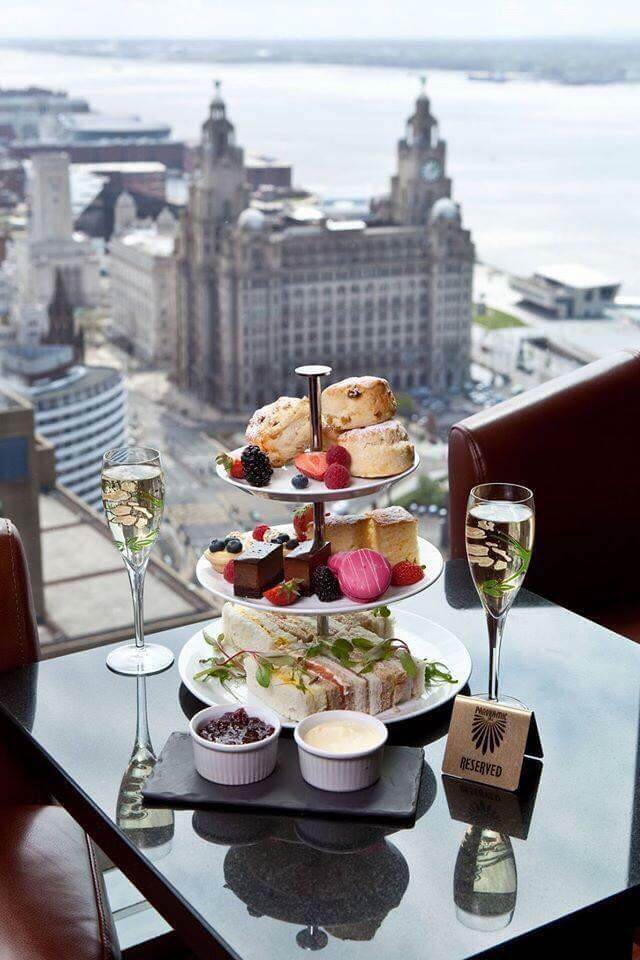 Panoramic 34, which is one of the UK's tallest restaurants, has a hard-earned  reputation for serving some of the best food in the city. Parents travel for miles to treat their youngsters to the restaurant's popular children's afternoon teas – while soaking up some of the best views of Liverpool. As long as no family members have a fear of heights, it's worth requesting a table near the floor-to-ceiling windows. The dress code is smart, but with stunning panoramic views across the city and beyond to Wales and Manchester on a clear day, it's a venue worth dressing up for.
As a little extra of ours, look at the amazing view you could have from our apartments at Duke Street!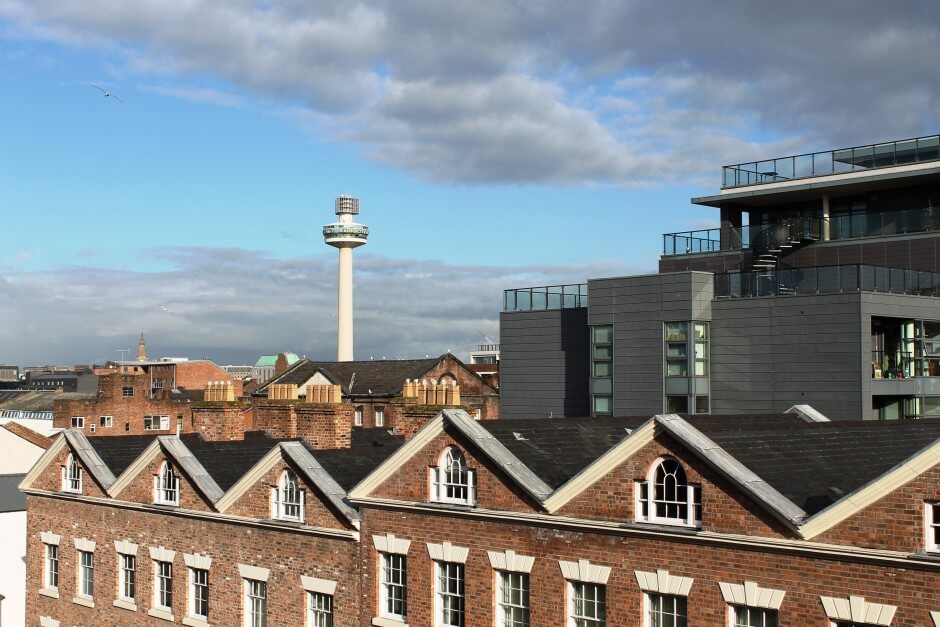 What about you, do you know more great places to see Liverpool from a liver bird's eye view?
If so, please tell us! We would love to hear from you.
Base Serviced Apartments offer an unrivaled service for those looking to stay in a fabulously contemporary yet homely property, within spectacular city environments.
Choose from our range of one, two and three bedroom properties within the heart of Liverpool. All apartments are fully-furnished and fully-equipped providing you with your own environment to entertain guests or simply to switch off and unwind.
We are the real alternative to hotel living!
Book your next getaway with us now! For families, we would recommend our Duke Street and The Docks apartments. For leisure breaks, we would advise looking at our Sir Thomas Street or Cumberland Street apartments.