Did you know that Chester has one of the longest Roman walls in Britain?
Or that their zoo is one of the best in the United Kingdom?
Or how abotu that the city has the UK's most photographed timepiece after Big Ben?
Yes, dear reader, the city of Chester has lots to offer if you know where to look.
And that's what this post is all about, to show you the best things to do in Chester.
1. CHESTER ZOO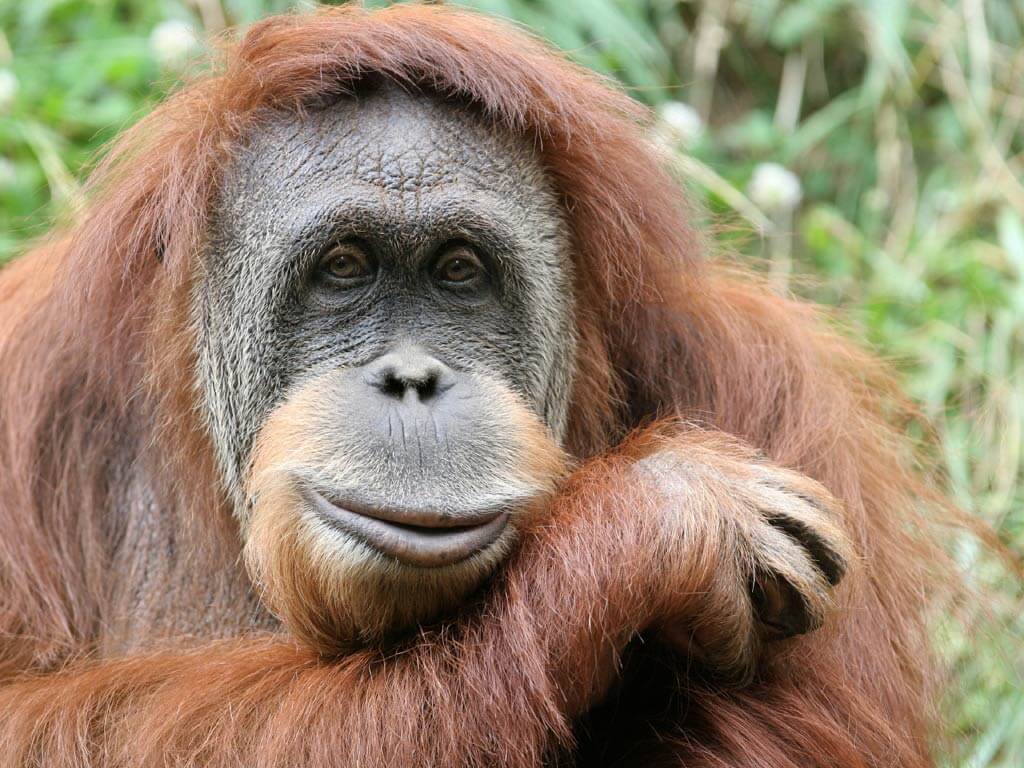 Chester Zoo is UK's #1 zoo and it counts with over 11.000 animals spread over 110 acres.
I think that if zoos are really necessary, they should all be like this one as it aims to preserve and protect the conservation and breeding of the species they have, by having the place out-of-town centre, keeping all the animals in spacious cages and having award winning enclosures and gardens (not something every zoo can brag about)
The butterfly house will give you a warm welcoming, while the Sumatran orang-utan babies will make you want to take them home. Don't forget to visit Asani, the rare black rhinoceros.
Oh, have I told you they have the largest free-flight bat enclosure in Europe?
Do not miss the monorail and waterbus so you can get the views of the species living there.
If you would like to go there from Chester's City Centre then the No 1 bus is your best option.
2. TWO-TIER SHOPPING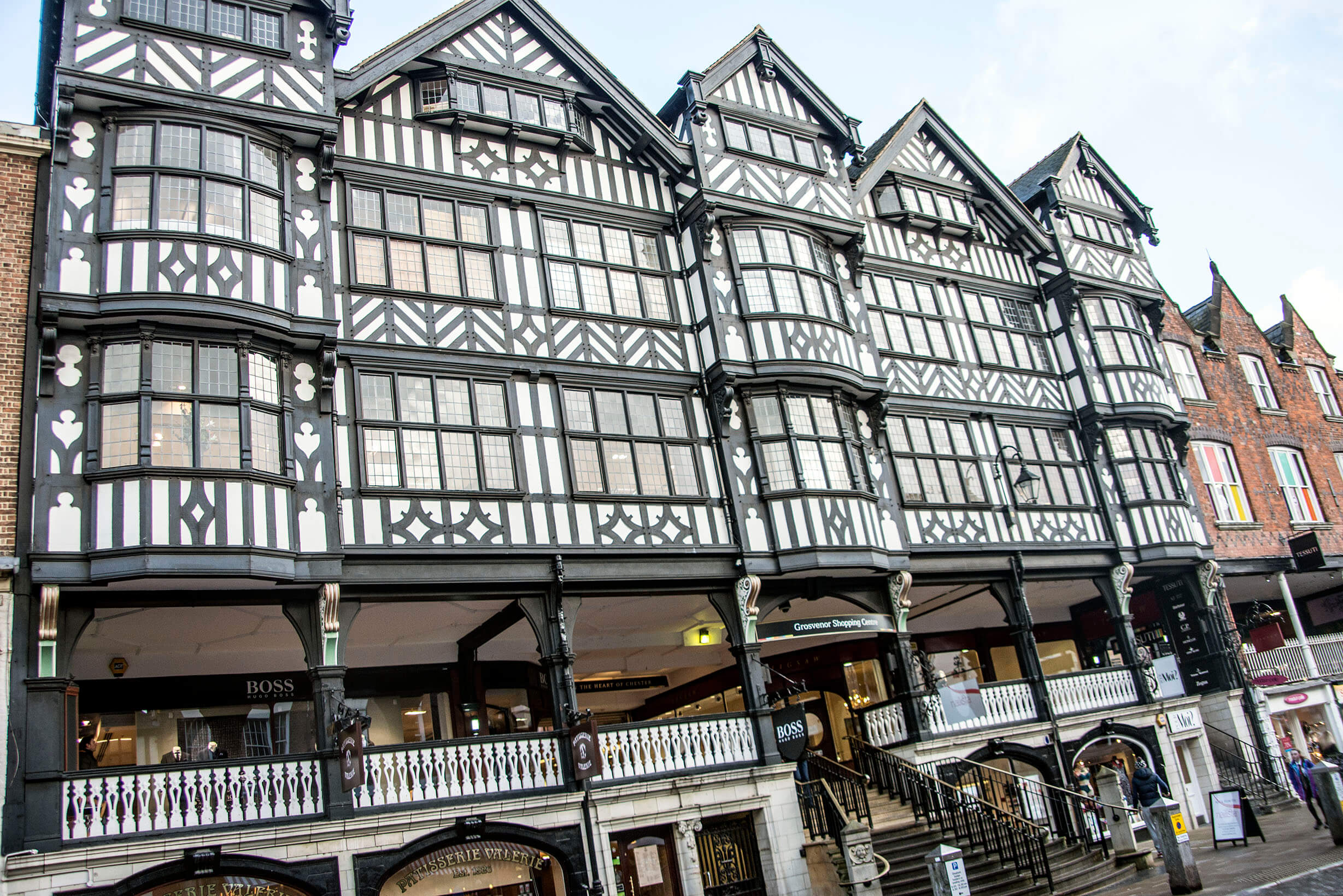 I am not so sure about the origin of the The Rows, they are two-tier shopping galleries that completely cover the length of the historic city. According with some histories medieval shopkeepers used them as a platform from where they would throw rubbish at Welsh gangs.
Truth or not, all we know is that over the years this unique place has survived almost intact.
The Eastgate Clock (which is the North version of Big Ben) is a common place to start to wonder around this city.
 3. CATHEDRAL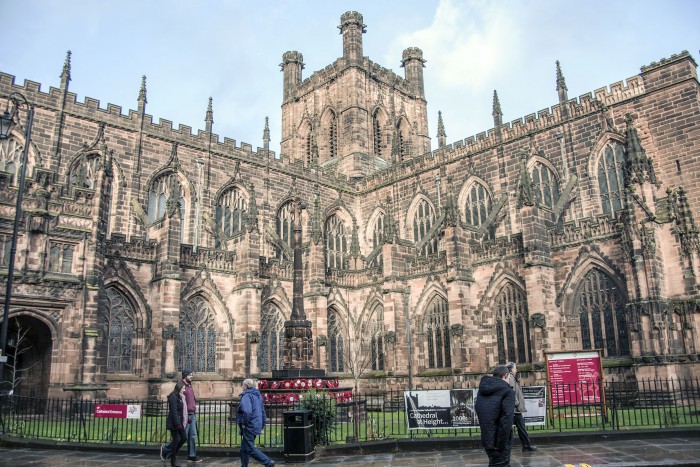 If it is a quiet atmosphere what you are looking for, look no further, head towards the garden in the heart of Chester Cathedral but make sure you don't miss the tour about the 700 year old cathedral.
This place is really remarkable with a history that goes back 2000 years, it's said that a prehistoric Druid temple existed there before, after that a Roman temple dedicated to Apollo took place. Once Christianity became the state religion of Rome in IV, the pagan temple became a Christian church
While in the tour you will be able to enjoy paintings of Henry VIII and fine woodcarvings dating from 1380 (you read right, that old and it is still there for you to enjoy it!)
4. ROMAN WALLS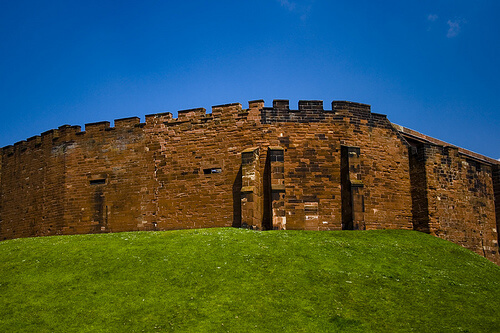 You may be asking yourself, what where Romans doing in Chester? Apart from the largest Roman theatre in Britain, they also left a 2000 year old wall which covers about a mile. Impressive isn't it?
The truth is, if you would like to get a sense of Chester's real character, you should walk the 2 mile circuit along the walls that surround the city.
The City Walls were built by the Romans around 70 AD, if you would like to have more information about it, head towards the tourist office and ask for a leaflet, it's an excellent guide.
If there is something in this walls worth mentioning that's the prominent Eastgate, where you will be able to see the most famous and photographed clock in England after London's Big Ben, originally built for Queen Victoria's Jubilee in 1897.
On the other hand at the south-eastern corner are the "wishing steps" which were added later on 1785. The local legend states that if you are able to run up and down these uneven steps without breathing your wish will come true. Do you feel like giving it a go?
5. CHESTER RACECOURSE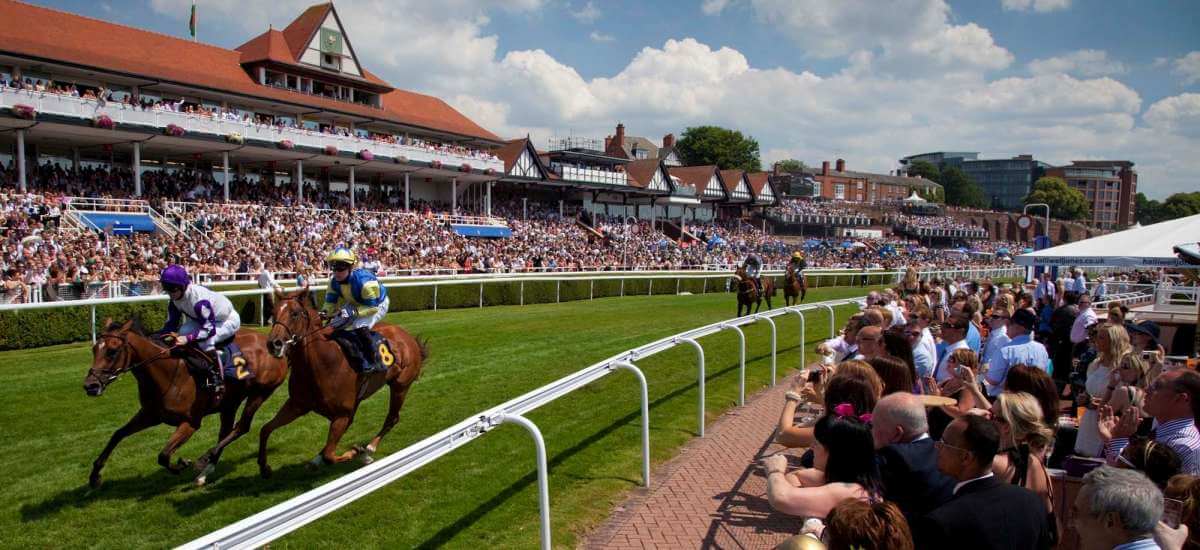 Did you know that UK's oldest racecourse is in Chester? No wonder why Chester Races have become one of the city's identity.
The races season goes from the beginning of May to the end of September, this year more exactly it will start with the Chester Cup the 6th of May 2015.
Each year there are lot of glamorous ladies and great looking gentleman attending their date with the horses.
A Must see!
6. CHESTER BOAT RIVER DEE CRUISE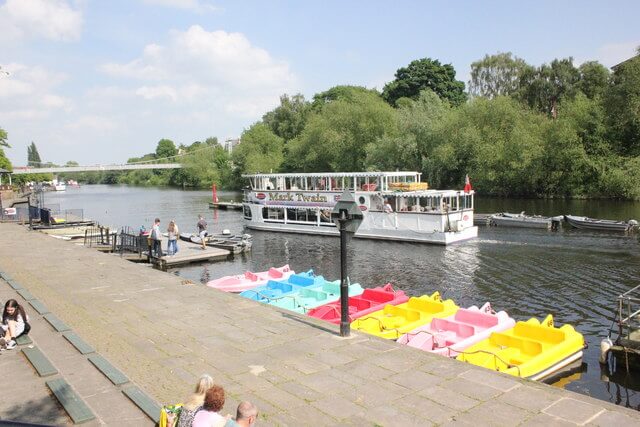 After a long day walk around the city, why not relax about 30 minutes sailing through the River Dee?
The journey will take you around Grosvenor Park, the Earls Eye, following the long sweep of the "meadows" and passing by the gorgeous riverside properties with their beautiful gardens. (It will make you really jealous once you see them)
7. CHESTER ROMAN AMPHITHEATRE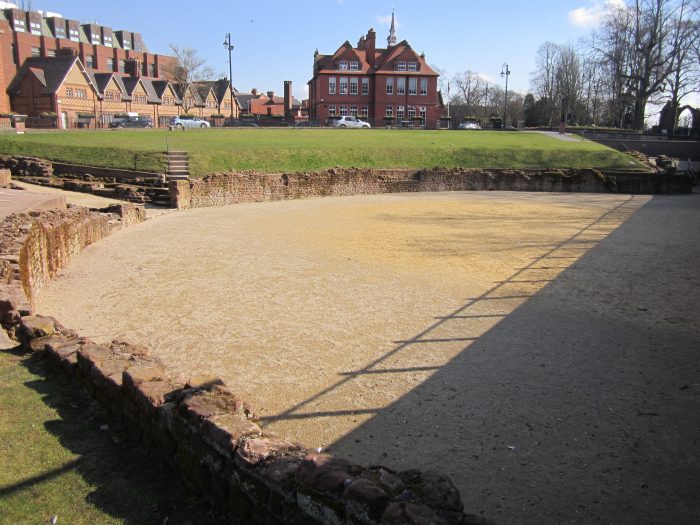 Funny story, in 1929 a boiler room was being built under Dee House and guess what? A set of Roman ruins were discovered by accident which were an arena that was capable of having 7000 spectators seated (reason why it is the country's largest)
The legend also says that it may have been the site of King Arthur's Camelot and that his knights "round table" was this circular construction itself.
8. GROSVENOR MUSEUM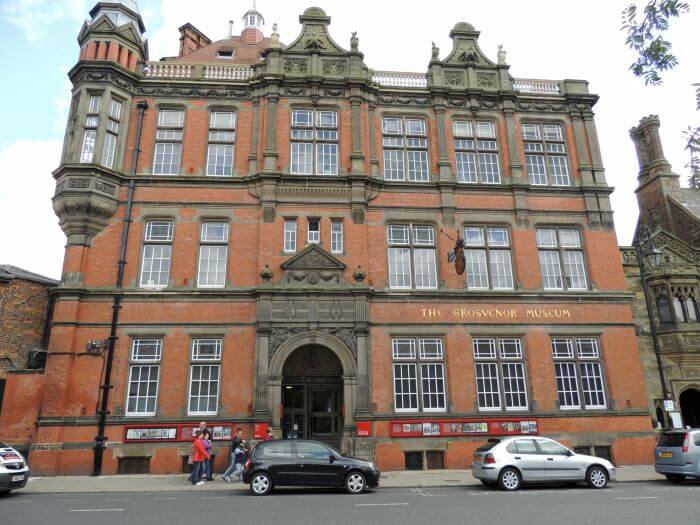 In case you are looking for something more educational, the Grosvenor Museum counts with great displays of Roman life in Chester. It focuses on the military occupation period with rooms from the 17th century to the 1920's.
You'll be able to explore first hands the geology and natural history of the area, enjoy the beauty of the art and discover the city's important position in the English history.
It's open Monday to Saturday 10.30-5 and 1-4 on Sundays
9. CHESHIRE OAKS DESIGNER OUTLET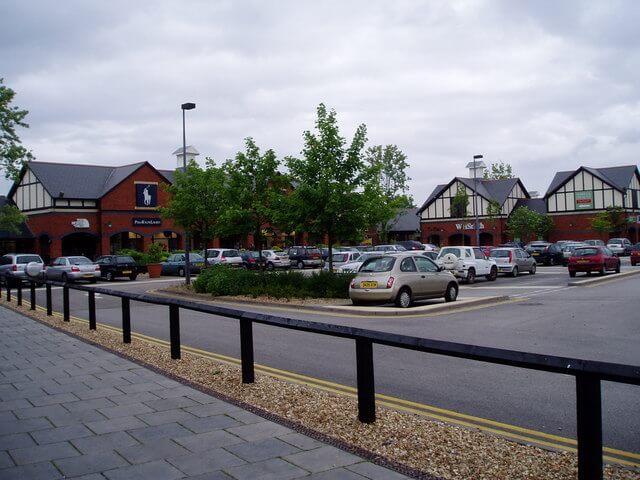 If you feel like shopping while in Chester and The Rows mentioned before were not enough for you, definitely this outlet is what you are looking for.
This outlet will offer you designer labels at prices you will not believe. Cheshire Oaks is just a short drive away from Oddfellows and it counts with more than 145 leading brands that offer around 60% discount permanently.
10. SECRET CHESTER TOUR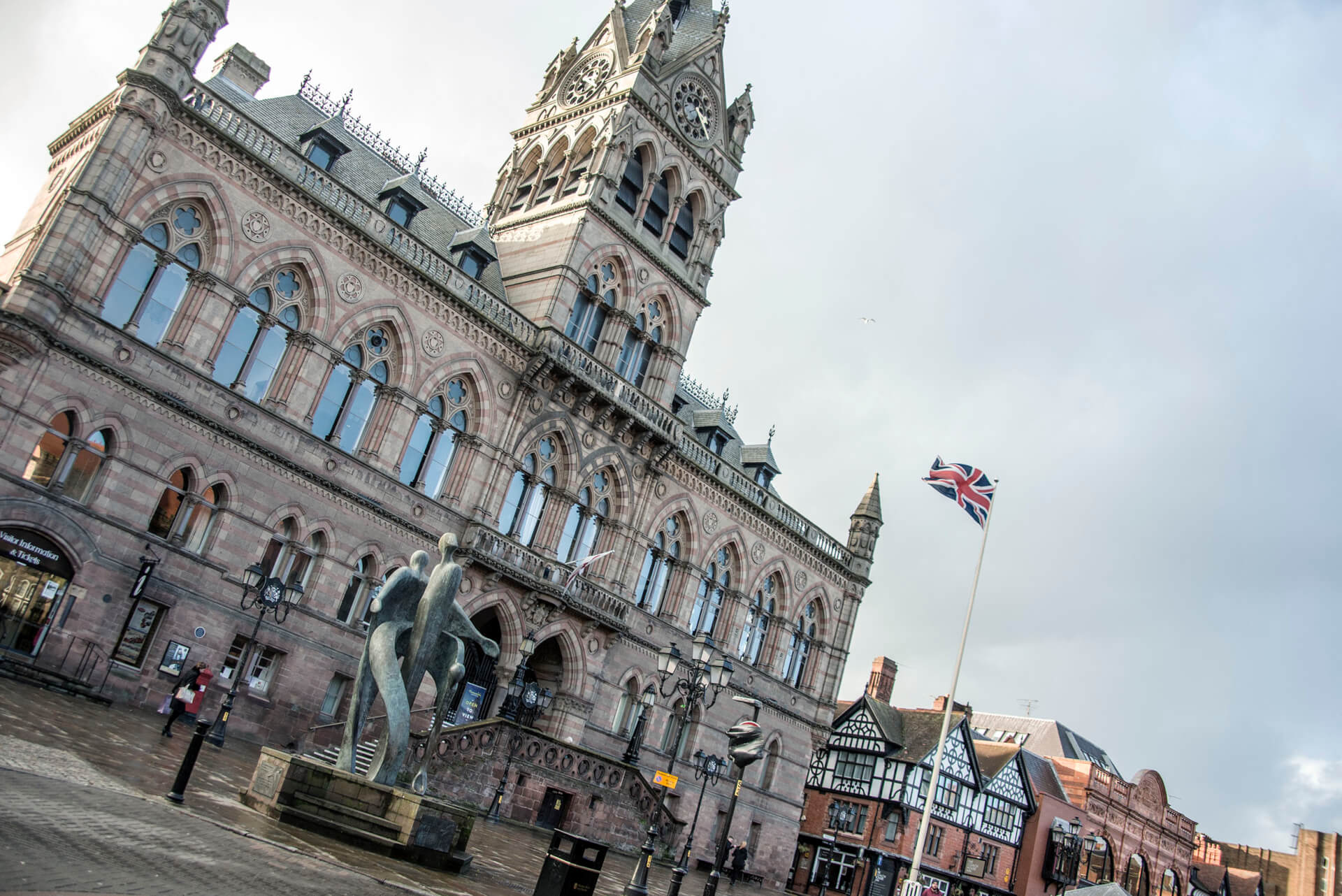 We have gone through what I think are the best things to do in Chester, but Hey, if you would like somebody else to show you the city wonders why don't think about assisting one of the city tours?
Let the guide take you on a journey of discovery and hidden gems as they reveal their favourite places.
The tour starts in the official Visitor Information Centre at the Town Hall (Northgate Street) and they are done on a weekly basis every Wednesday and Friday at 2 pm
What do you think about the activities we have gone through today? Are there anymore worth-mentioning places that you must see if you visit Chester?
Please tell us!