St Patrick's Day is a huge social event here in Liverpool – the 33rd Irish county.
Also known as "the real capital of Ireland", Liverpool has quite the shared heritage with Ireland as around three-quarters of the city's population have Irish roots – the largest of any English city!
This originates from the large number of Irish who fled the country during the potato famine of the 1880's. As Liverpool's ports were close to Ireland, this allowed for easy access.
The Irish influence extends far throughout the city, from our Scouse accents to even our most famous citizens, The Beatles (at least three of the band have Irish family members).
With this mind, it should come as no surprise that Liverpool is one of the best city's in the world for celebrating St Patrick's Day.
Not only does Liverpool have an extensive collection of great Irish pubs, there will also be an array of events taking place throughout the weekend.
So whether you'll be celebrating with family or friends, here's how you should be celebrating Paddy's Day in Liverpool with BASE Serviced Apartments!
St Patricks' Day in Liverpool 2017
Check out Liverpool's St Patrick's Day parade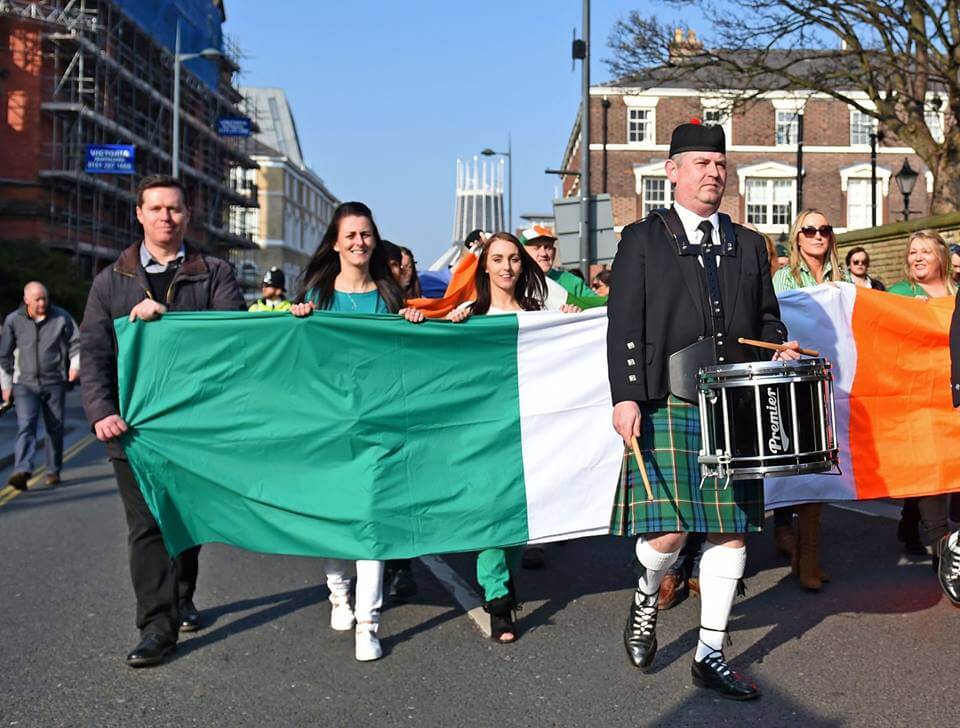 The second Liverpool St Patrick's Day Parade promises to be a fun-filled family event.
Starting at 3 pm from the Old Irish Centre on Mount Pleasant, the parade will tour across the city centre and beyond – accompanied by traditional Irish bands accompanying the marchers.
In addition, there will also be a feeder parade led by the Liverpool Irish flute band setting off around 1:30 pm.
This looks to be a great family-friendly celebration of Liverpool's Irish heritage!
Get into the Paddy's Day spirit with Independent Liverpool!

Independent Liverpool is back with another one of their fantastic weekend-long celebrations.
Bringing a little bit of Dublin to the Great Baltic Warehouse, the good people at Independent Liverpool are promising "Shamrocks, Shenanigans and Showers of Guinness".
Along with the usual antics, there will be plenty of local restaurants doing their take on traditional Irish cuisine, Irish whisky's and gins, as well as live music ensuring plenty of craic.
If you're looking for a memorable party with your friends in Liverpool, this is the place to be!
Tickets can be purchased online.
Enjoy a pint of Guinness at one of Liverpool's many Irish pubs!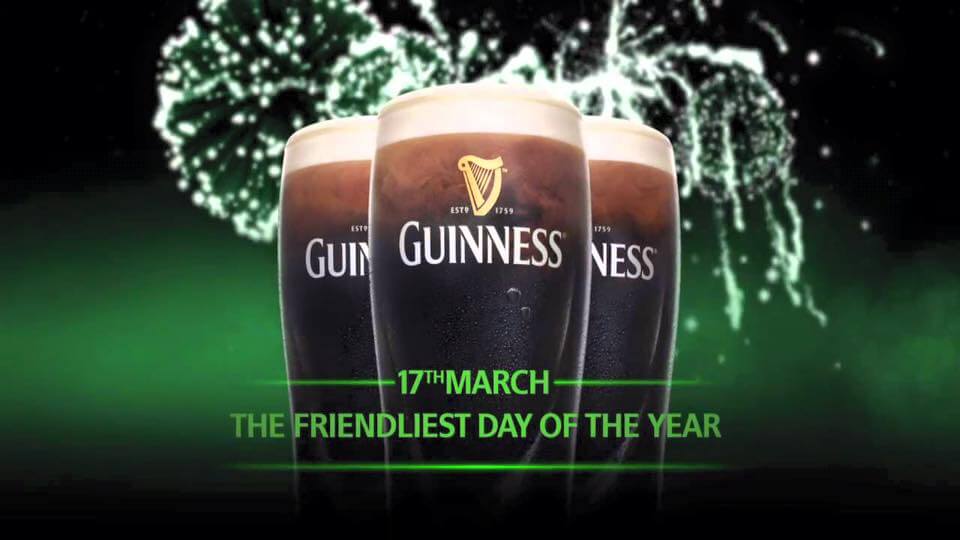 As explained earlier, Liverpool has a plethora of great Irish pubs located in the city centre.
There's always good craic to be had throughout the year, but it can be guaranteed that no day will be quite as busy (or memorable) as on March 17th!
O'Neills
68 Hanover Street, Liverpool L1 4AG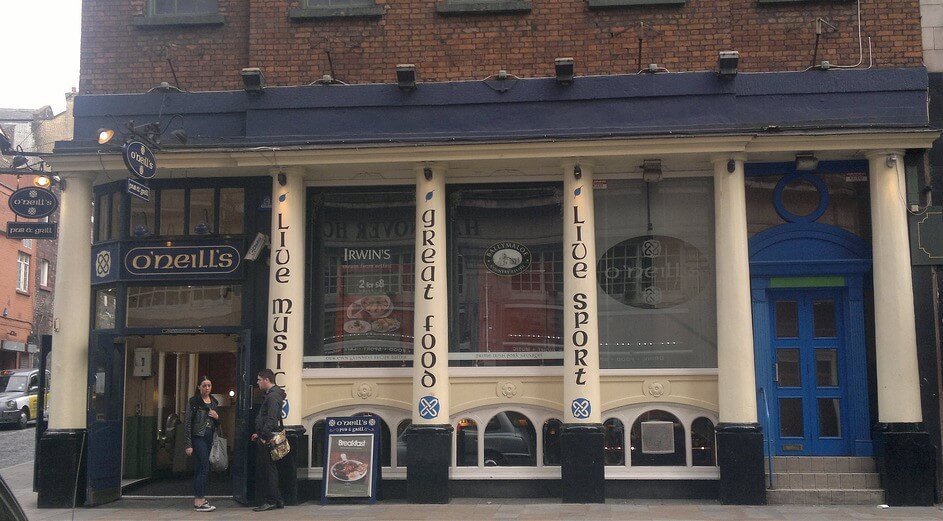 First on our list is O'Neills on Hanover Street.
Irish pubs are known for their welcoming hospitality, something you'll always find at O'Neills!
During the day, this is a relaxed chain pub serving up plenty of tasty dishes, however, by night it's a lively place complete with carefully selected live music and good craic.
Lanigans Irish Bar
33-35 Ranelagh St, Liverpool L1 1JP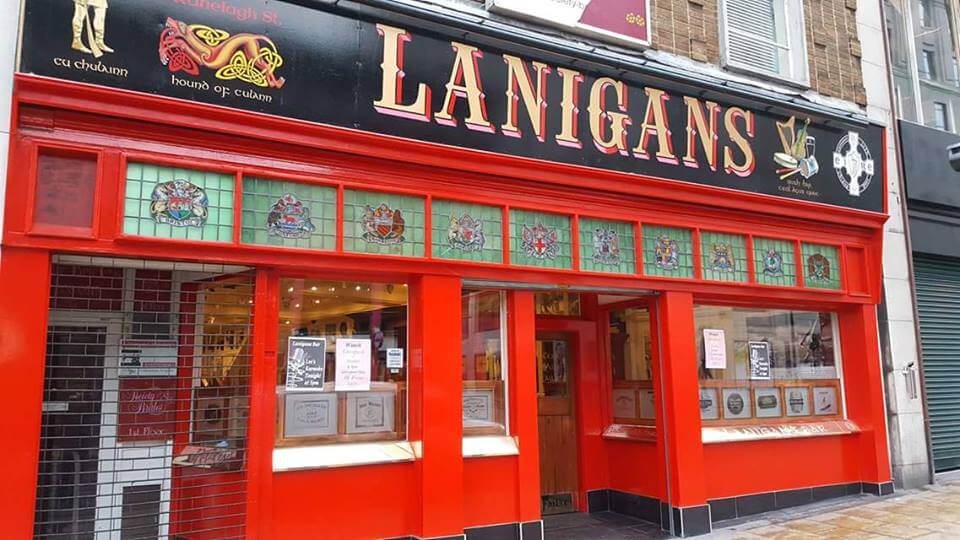 Next up is Lanigans on Ranelagh Street.
A traditional Irish bar boasting the largest LCD Video Wall in Liverpool, Lanigans features live music 7 nights a week with top DJ's playing until 2am.
The bar is made with Irish Architectural Salvage, an authentic recreation fo worthy approximation of a true Irish pub.
The Irish House
Ranelagh Street, Liverpool L1 1JP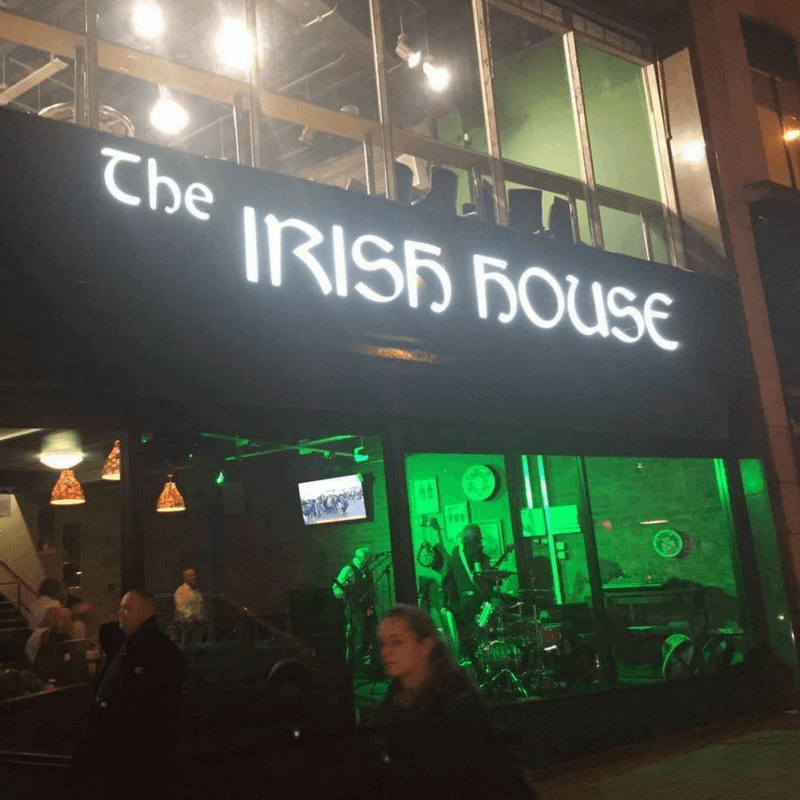 Right next door to Lanigans is The Irish House
Along with offering all the standards, this authentic Irish pub features pool tables and promises "good Irish craic"
If you call in on Lanigans, it would be criminal not stop off at The Irish House as well!
Pogue Mahones
77 Seel Street, Liverpool L1 4BB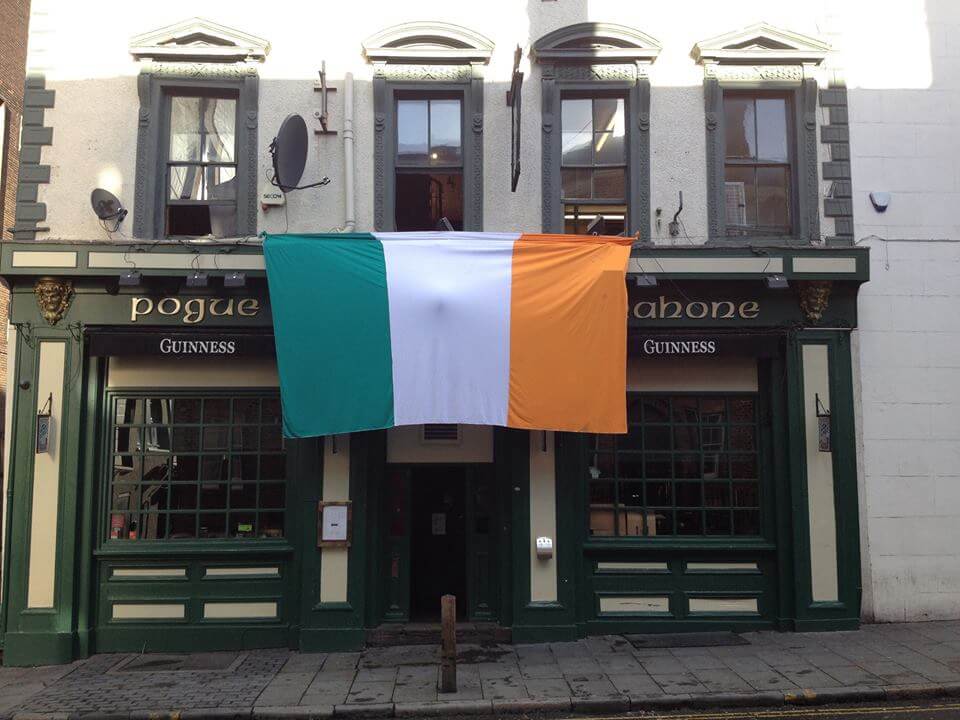 A firm favourite in Liverpool is Pogue Mahones on Seel Street.
This snug Irish pub is popular among both tourists and locals alike, proving that it's well worth your time.
It's also the only one to also have a real working fireplace for guests to enjoy a smooth pint of Guinness in front of!
O'Briens Pub
25 Slater Street, Liverpool L1 4BW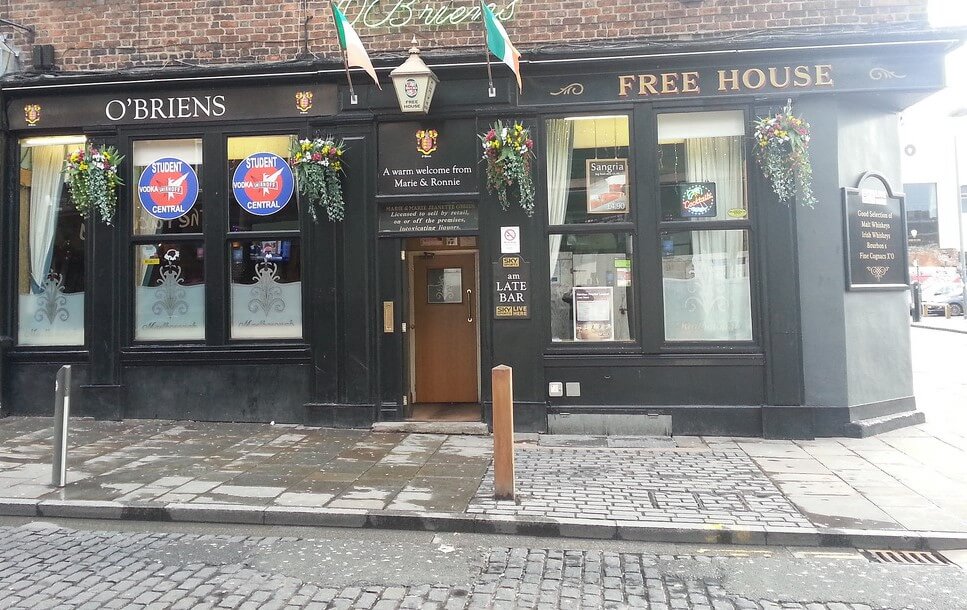 Just a short walk from the Pogue Mahone is O'Briens.
Situated in the heart of the Ropewalks area of the city centre, this small family pub has been part of Liverpool for over 25 years.
Until 2008 it was known as the Marlborough, the pub changed names to give it a more distinct Liverpool Irish feel.
Shenanigans
77 Tithebarn St, Liverpool L2 2EN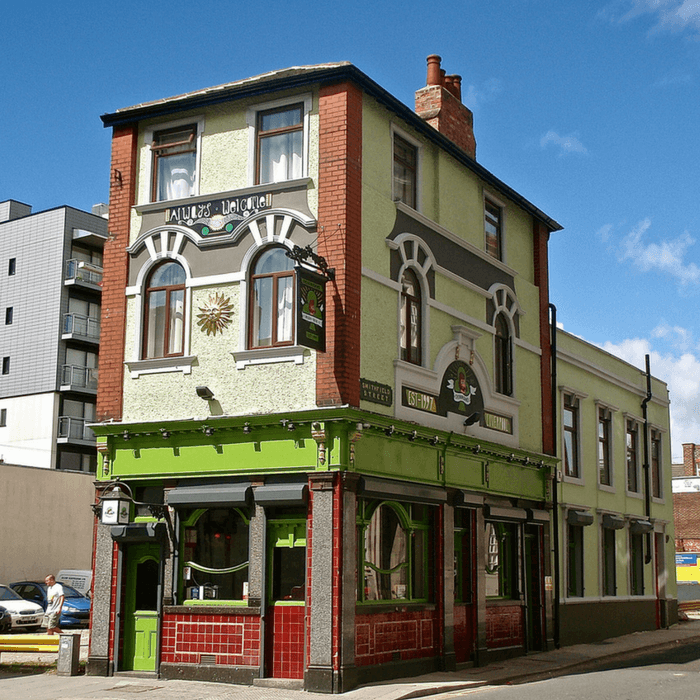 Definitely the most unique of Liverpool's Irish bars is Shenanigans.
Located in the heart of Liverpool's business district on Titheban Street, this quirky bar is notable for its eclectic decor and unforgettable craic.
Shenanigans is also to 15 minutes walk from Matthew Street – an added incentive if visitors are out and about in Liverpool City Centre!
Flanagan's Apple
18 Matthew Street, Liverpool L2 6RE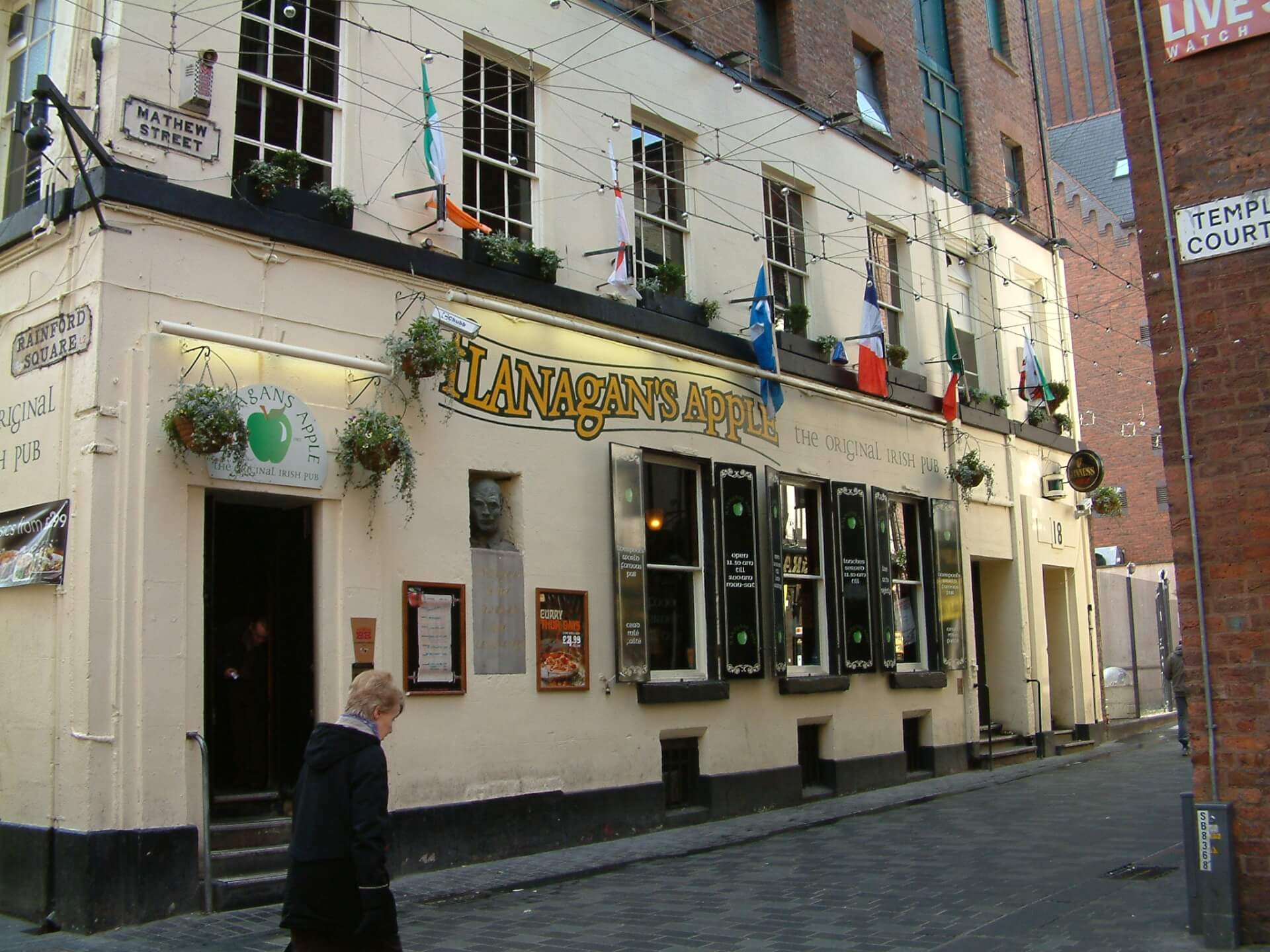 Speaking of Matthew Street, it has a popular Irish bar of its own in the form of Flanagan's Apple!
The building has quite a bit of history as over the years it's been everything from a drama school to even a Beatles Museum.
Today, however, it's the home to one of Liverpool's most beloved Irish pubs and well worth a visit.
Blarney Stone
33 Renshaw Street, Liverpool L1 1RJ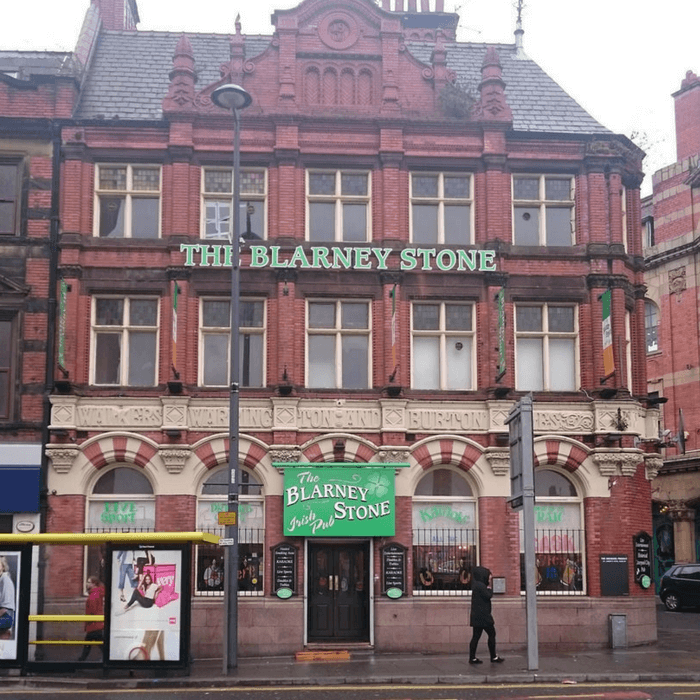 Next up is the Blarney Stone on Renshaw Street.
Formerly known as Renshaws, the Blarney Stone has a more Irish theme than it's predecessor.
A fun fact about the Blarney Stone; it is also home to a miniature statue of Liberty draped in an Irish flag!
The Liffey
43 Renshaw Street, Liverpool L1 2SF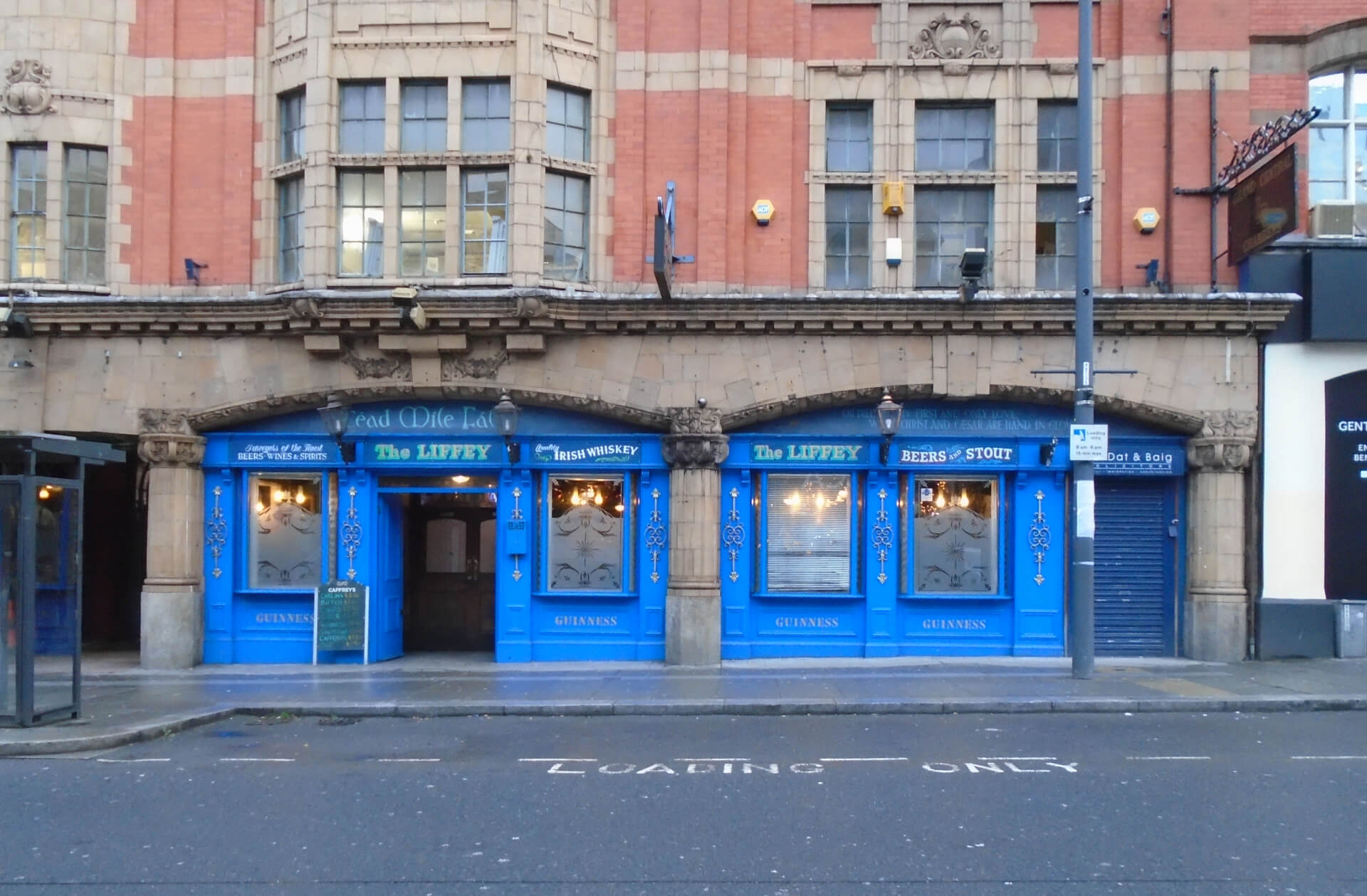 And finally, who can forget about The Liffey just up the road!
This great little gem of an Irish bar will most probably have one of the best craic in Liverpool during St Patrick's Day.
Usually a quiet, laid-back pub, this place is always very popular during the Paddy's Day festivities!
BASE Serviced Apartments offers an unrivalled service for those looking to stay in a fabulously contemporary yet homely property, within spectacular city environments.
Choose from our range of one, two and three bedroom properties within the heart of Liverpool or Chester.
All apartments are fully-furnished and fully-equipped providing you with your own environment to entertain guests or simply to switch off and unwind.
We are the real alternative to hotel living!
Book your next getaway with us now! For families, we would recommend our Duke Street and The Docks apartments. For leisure breaks, we would advise looking at our Sir Thomas Street or Cumberland Street apartments.
If you're heading to Chester, check out our range of properties available at City Road.