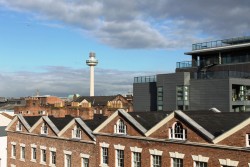 Today, we wanted to thanks Feet on the Ground for such an amazing article of his time with Base Serviced Apartments in Liverpool and his stay at our Duke Street apartments. Much appreciated!
Get ready to salivate because it has lots of food recommendations with amazing pictures that will make you want to bite every dish.
Have a look and see it yourself, because….who knows?
It may be YOU next time walking around this European Capital of Culture of ours!