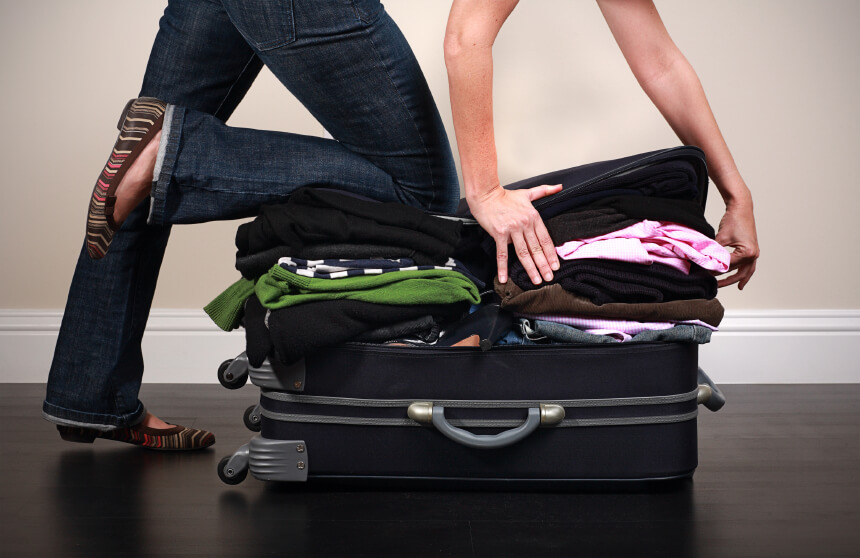 Some of us like to get away from our lives over the weekend, many, me included, would prefer spending the entire weekend in bed but we all need a trip from time to time. For me knowing what to pack and how to pack has always been one of the scariest things about travelling so today I'll be sharing a few helpful tips and tricks I've picked up along the way. So get your travel boots on and prepare for an adventure, as soon as you finish packing of course.
Prepacking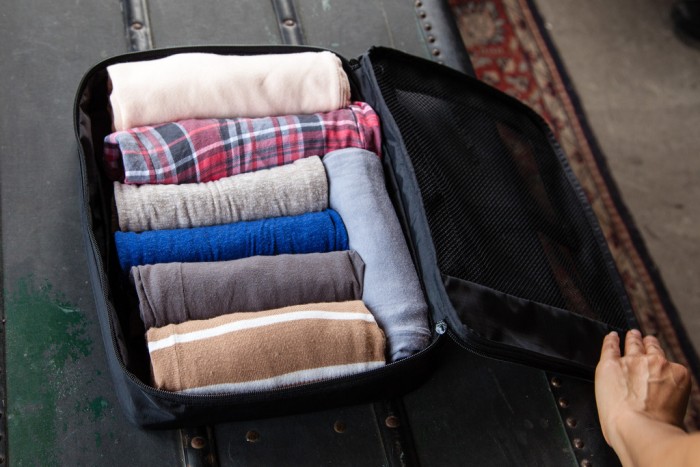 Now before you get the suitcase out, you need to figure out exactly what you'll need where you're going.
Check weather reports: Know your destination. You don't want to end up at a frozen lake in beach shorts and you can't exactly pack for every weather, so take the time to do a bit of research before you start packing.
Set up an itinerary: If you know where your stops are going to be and how long they're going to be all the easier you'll have knowing what to take with you.
The What
Now that you have your bags out this probably the most important part; what to put in them.
Pack Light: Always pack light, you don't need a completely different outfit for every occasion. Trust me you can easily get away with wearing the same pant or skirt for a couple of days or so. So if it's just a weekend one bottom and two tops would be just right. Unless the pair of shoes you're packing are of practical value like hiking boots etc., the pair you're wearing should last you the weekend.
Choose anti-wrinkle clothing: You're probably not going to be taking an iron with or going to the laundry any time soon fill your bag with clothes that resist wrinkles. Nylon, Lycra and polyester are the way to go.
Have a carry on: Do keep a carry-on and fill it with only essentials like your toothbrush, medicines if any or bandages if you think you'll need them.
The How
Roll or Fold: This is perhaps the most important question. If you're going to use a duffel bag definitely roll everything. Otherwise reserve the rolling for T-shirts and knitwear. Fold more structured garments like shirts and trousers.
Strategic arrangement: Stock footwear and other heavy items near the base. Doing so prevents the suitcase from tipping over. Then layer in this order: rolled garments, folded clothes, and bulky sweaters or jackets.
Trash bags and wrinkles: Slippery trash bag surfaces prevent formation of wrinkles. Pack your clothes in alternating layers of trash bags for a wrinkle free trip.
Use every nook: Utilize Storage space to the maximum. Shove pairs of socks in places between other clothes. Wrap your belts around the bag casing. Tuck ties, jewellery and other small items in the side pockets.
A few smarts
Use your body as storage space: Dress in layers. Get all those bulky items; sweaters, jackets, blazers out and put them on (at least as much as you can). You're saving storage space and saving yourself from catching a cold.
Always leave room for souvenirs: And lastly don't pack too much. When you go on a trip you're always going to want to take something back as a keepsake so leave room for souvenirs.
Hopefully with this tips, you won't end up like this when packing for your next trip!