Well folks, it looks like this will be last post of the season in regards to both Liverpool and Everton monthly fixtures.
With Chelsea already being the winner of the Barclays Premier League part of the excitement is already gone but there are still some good games to play at Anfield and Goodison Park!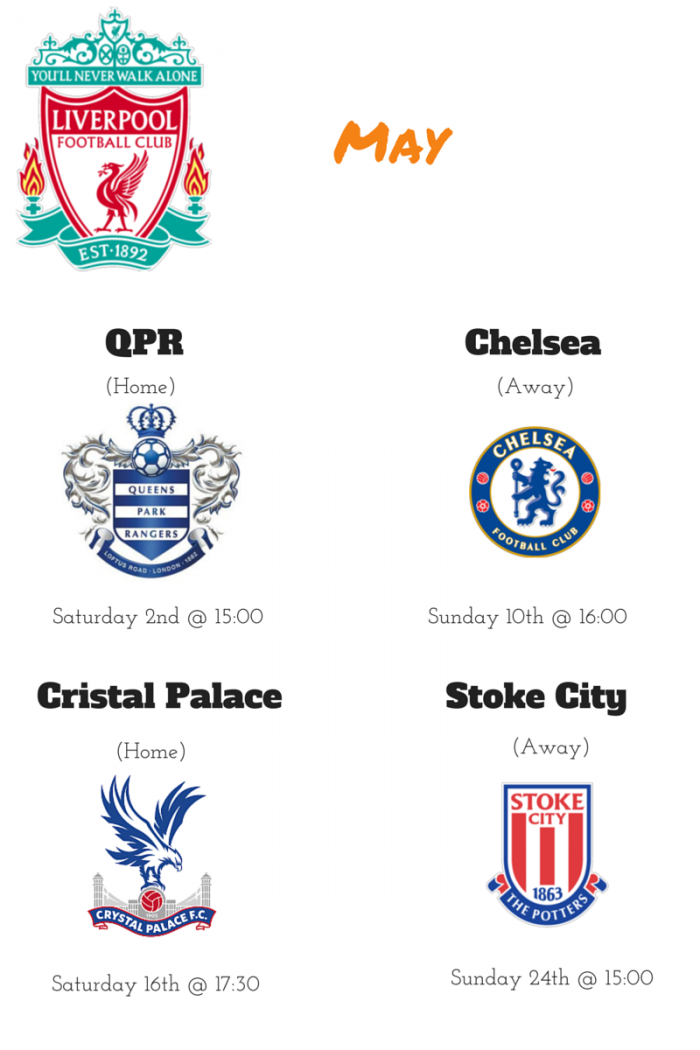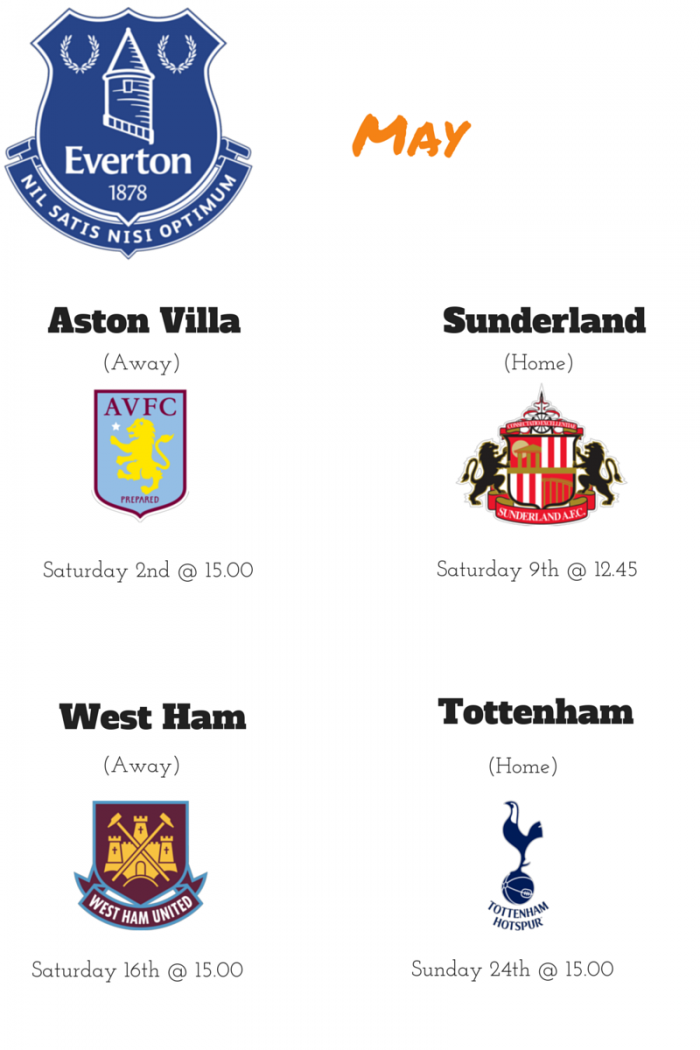 Stay tuned as this section of the blog will be back in August! But don't worry we will let you know.
In the meantime feel free to check our other blog posts and our social media too!
Base Serviced Apartments offer an unrivaled service for those looking to stay in a fabulously contemporary yet homely property, within spectacular city environments.
Choose from our range of one, two and three bedroom properties within the heart of Liverpool. All apartments are fully-furnished and fully-equipped providing you with your own environment to entertain guests or simply to switch off and unwind.
We are the real alternative to hotel living!
Book your next getaway with us now! For families, we would recommend our Duke Street and The Docks apartments. For leisure breaks, we would advise looking at our Sir Thomas Street or Cumberland Street apartments.