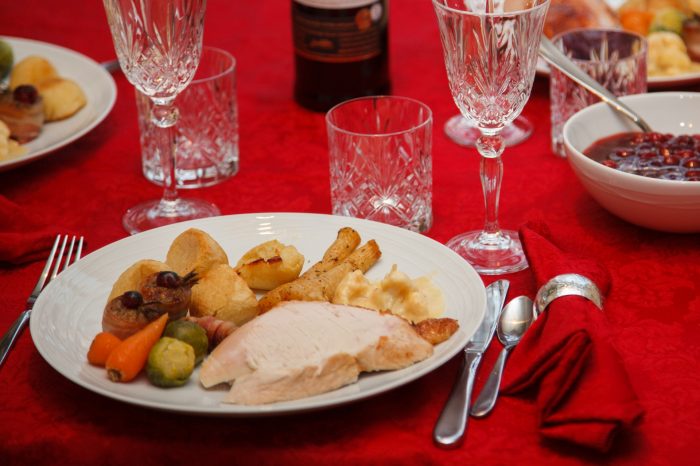 Have you booked your office Christmas party yet? Are you still looking for Liverpool's best Christmas menus?
We've tried to gather as many information as possible of what we think, are some of the best places in town for this holiday season.
You are forewarned, so don´t blame me if the following images make you hungry!
The Smugglers Cove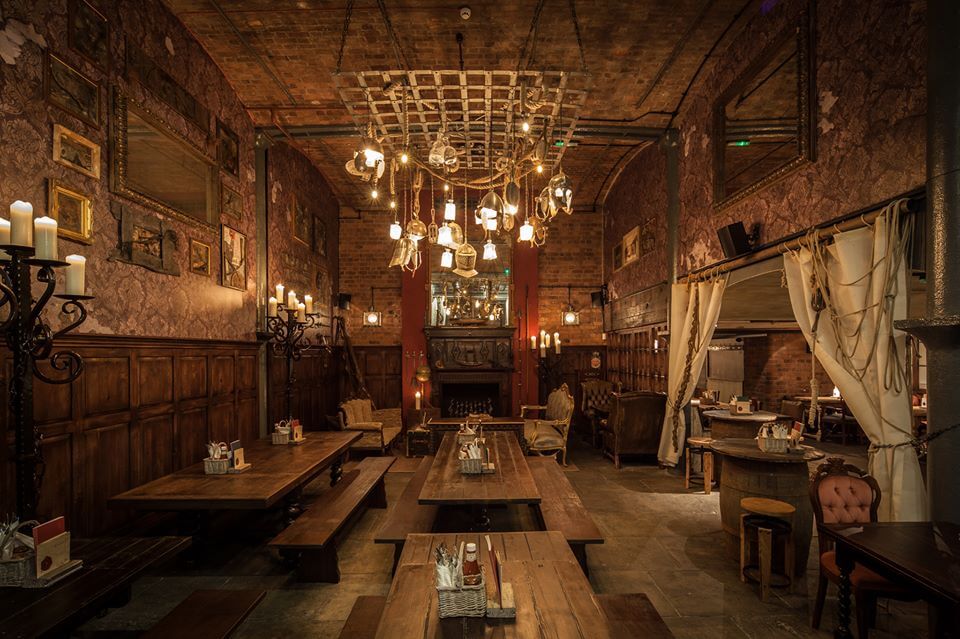 With a great pirate atmosphere that will make you think you've traveled back in time,  if you don't know this venue yet it's about time.
Check their live music events to understand what's the spirit is like.
This year, they've created a menu with 3 choices for starters, 4 different mains and 3 desserts.
Word on the street is you can´t miss the Sirloin steak with baby spinach!
Availability: Throughout December
Price: £22.50 – £27.50 pp (Depending on lunch or dinner)
Where to find it: Britannia Pavillion Albert Dock Liverpool L3 4AD
More information: http://thesmugglerscove.uk.com/
Delifonseca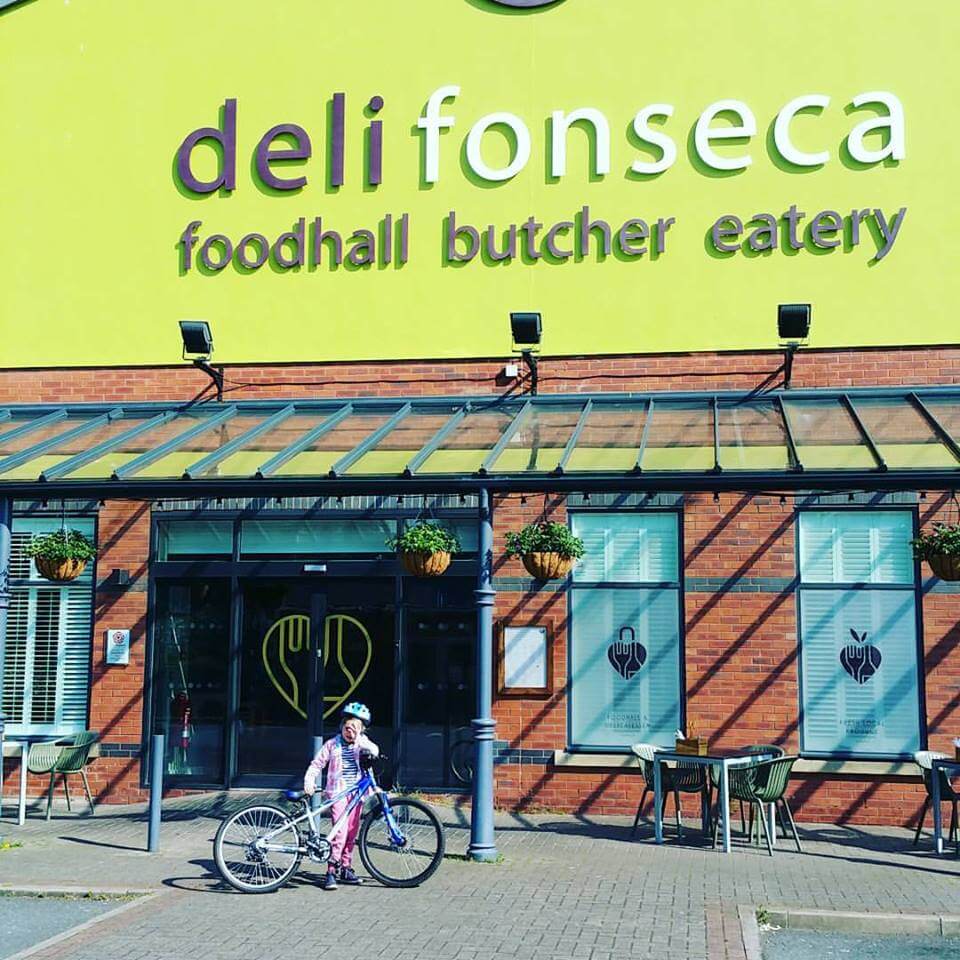 Delifonseca is offering 2 different menus this year with sharing in mind, lots of succulent dishes with a huge variety of ingredients for your group to enjoy.
From Christmas canapes, shared starter platters, vegetarian options and a bunch of main courses, you´ll surely find something worth coming back again for.
All this comes served with ½ bottle of wine per person and believe me, they have a great selection!
Availability: 2nd – 24th December
Price: £27.95 – £34.95 pp. (Depending on menu)
Where to find it: 12 Stanley St, Liverpool, L1 6AF
More information: http://www.delifonseca.co.uk/
Gusto Albert Dock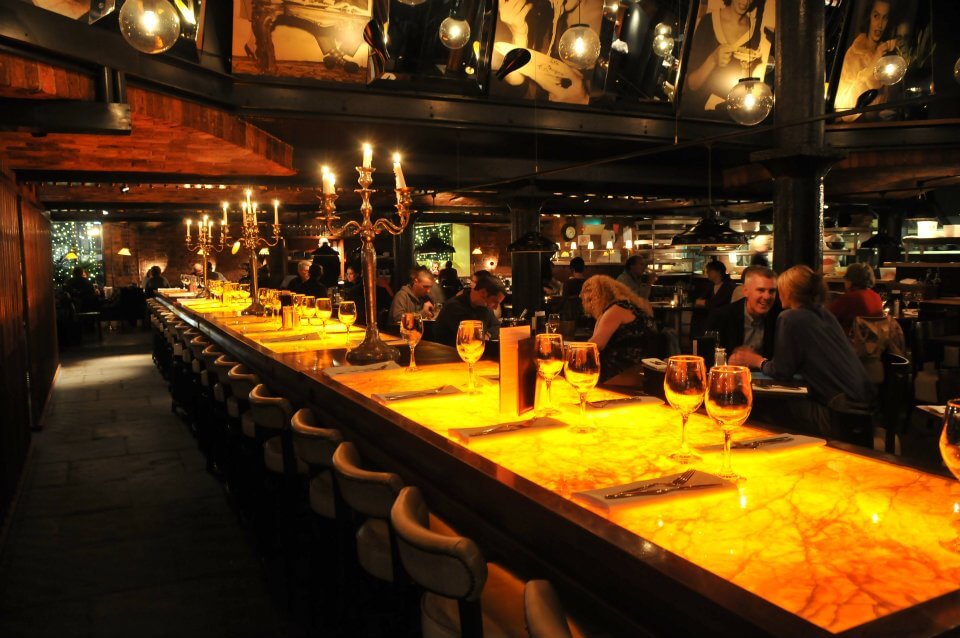 Situated at the gateway to the Albert Dock, overlooking the Tate Gallery, Gusto adds another cultural landmark to this world-famous location.
In a city that doesn't do things by halves, Gusto Liverpool is no exception; taking its motto 'Con Amici' (eating with friends) to heart, they will happily accommodate parties of up 40 people – at a single table!
Availability: Throughout December
Price: £19.95 – £31.50 pp. (Depending on menu)
Where to find it:    Edward Pavillion, Albert Dock, Liverpool L3 4AF
More information: http://gustorestaurants.uk.com/
Trattoria 51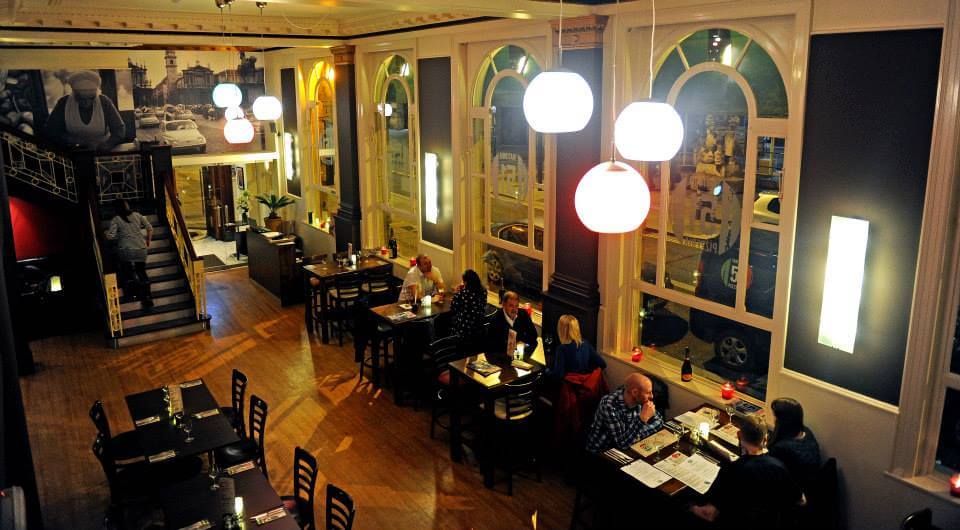 Located in the heart of the city's commercial district, this Old Hall Street eatery is situated in a grand Victorian building, and is surrounded by an impressive architectural backdrop rich in heritage and culture.
They provide signature Italian charm with a contemporary yet inviting twist – making you feel at home as soon as you step inside.
This year's Christmas Menu comes separated in 3 different options: Menu Verde, Menu Bianco and Menu Rosso.
That way everybody can make their selections without conditioning others!
Availability: Throughout December
Price: £15.95 – £27.95 pp. (Depending on menu)
Where to find it: 25-31 Old Hall St, Liverpool, Merseyside L3 9SY
More information: http://www.trattoria51.com/
Rack & Dollar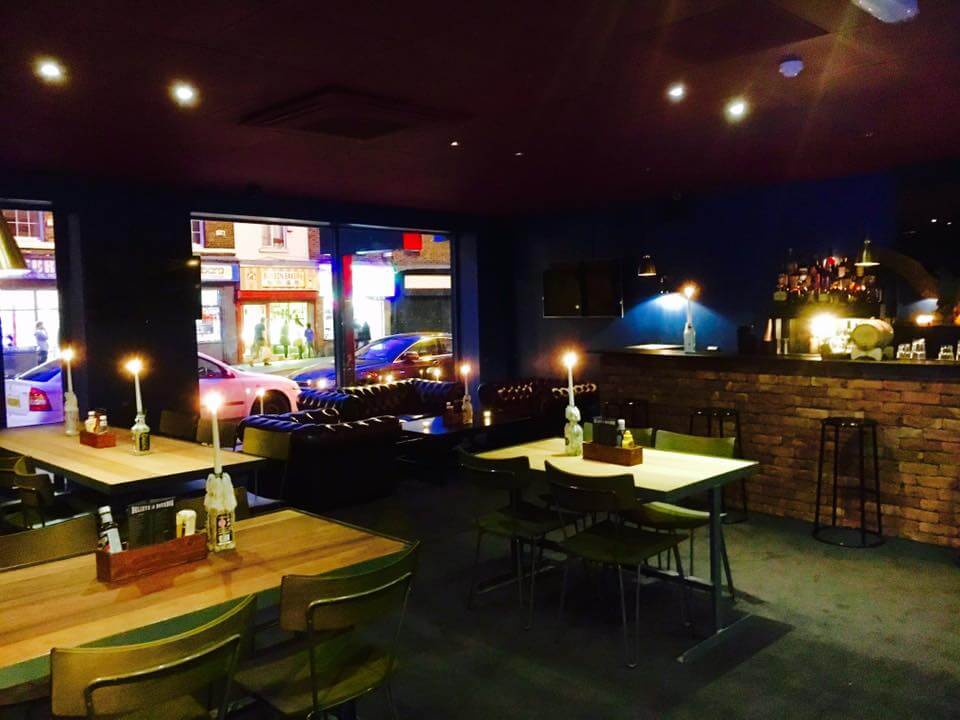 This American themed restaurant & bar on Berry St, specialises on cocktails, bourbons & beers.
They usually have live bands & DJs at weekends plus a few pool tables for you to play while you wait until the rest of the party arrives.
Isn't that great?
Their food looks just amazing, and we are currently considering it for our next Christmas dinner.
Sweet Onion Brisket sounds too tempting!
Availability: Throughout December
Price: £22 – £25 pp. (Depending on menu)
Where to find it: 15-19 Berry St, Liverpool L1 9DF
More information: https://www.facebook.com/Rackanddollar/timeline
Il Forno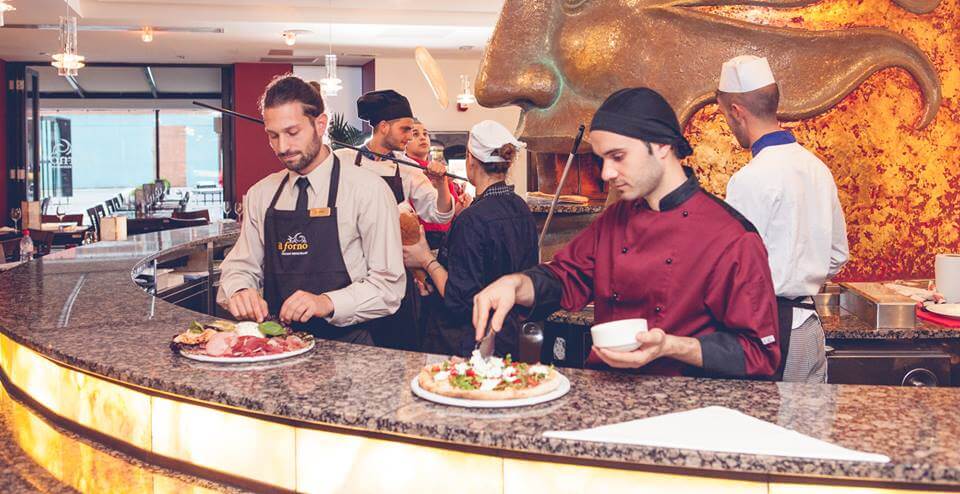 This is where Base Serviced Apartments chose for our last Christmas dinner and we had a great time.
All of our member of staff found it delicious!
Always with heritage and quality in mind, everything the people at  Il Forno do show how passionate they are about Italian food.
Whatever you choose, the cooking, service  – and especially the ingredients – will be everything you expect. The freshest fish. The most succulent cuts of meat. A great wine selection and mouth-watering hot breads, made to traditional recipes.
This Italian folks know that it's all about authentic food and they think you'll appreciate the difference.
Availability:  Throughout December
Price: £22.95 – £29.95
Where to find it: 132 Duke St, Liverpool, Merseyside L1 5AG
More information: www.ilforno.co.uk
City Wine Bar & Kitchen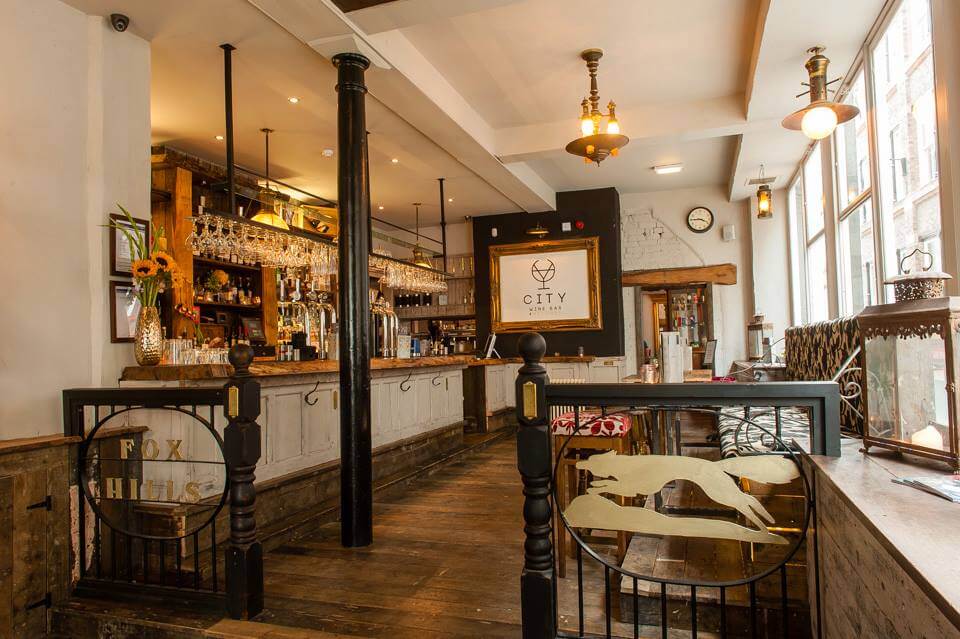 This is a stylish, relaxed, and sophisticated restaurant and bar on Old Hall Street in the heart of Liverpool's commercial district.
Specialised on British, burgers, delis, latin american, sandwiches, seafood, soul food and vegetarian, they serve really fresh food!
Availability: Throughout December
Price: £20.95 – £26.95
Where to find it: 21-23 Old Hall St, Liverpool, Merseyside L3 9BS
More information: http://www.citywinebar.net/
Hopefully, by now you have a better idea of some of the options available in Liverpool for this following Christmas.
We'd love to know where you are going so please tell us what your choice has been.
Have you tried any of the ones we propose here? Let us know what you think!
Base Serviced Apartments offer an unrivaled service for those looking to stay in a fabulously contemporary yet homely property, within spectacular city environments.
Choose from our range of one, two and three bedroom properties within the heart of Liverpool. All apartments are fully-furnished and fully-equipped providing you with your own environment to entertain guests or simply to switch off and unwind.
We are the real alternative to hotel living!
Book your next getaway with us now! For families, we would recommend our Duke Street and The Docks apartments. For leisure breaks, we would advise looking at our Sir Thomas Street or Cumberland Street apartments.