One of Liverpool's most intriguing conventions, the Liverpool Tattoo Convention, returns this weekend between Friday 6th & Sunday 8th May.
Regarded as a must attend event within the industry and praised for it's innovation, thousands of tattoo and body art enthusiasts are expected to head to the city to experience all this exciting convention has to offer.
Located at the historic Britannia Adelphi Hotel and organised by Liverpool tattoo studio "Design 4 Life", Liverpool Tattoo Convention is now in it's 9th year promising to be bigger than ever before, celebrating both the present and future of tattoo culture, art & lifestyle.
If you're reading this blog and not too sure what the convention is all about, we are here to bring you up to speed!
Live Tattooing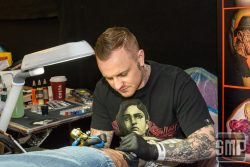 Whether you're a tattoo aficionado or a tattoo novice, the idea that you have the opportunity to choose from well over 200 tattoo artists to personally design and tattoo you during the convention is amazing. What's more is that these artists are no amateurs, they are specially chosen as they are among the crème de la crème of their profession so if you're a tattoo virgin or want a new addition to your collection, you will be in good hands! Don't take our word for it, check out some of their fabulous designs below:
In addition, the convention will also host duels between artists, pitting them head to the head to impress a live audience with the best design. The UK Tattoo Industry Awards will also take place at Liverpool Tattoo Convention rewarding and praising the best in the industry.
Live Music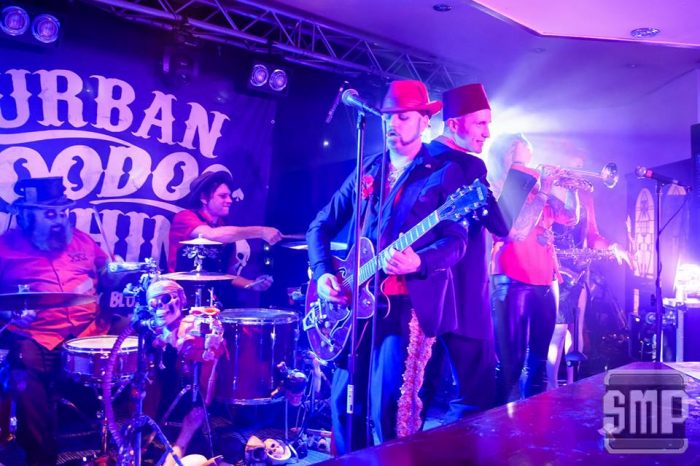 Liverpool Tattoo Convention isn't just the home of the UK's best tattoo artists, it also boasts an impressive range of accompanying features, the most significant of which is the live music taking place over the course of the 3 days. From UK based up and comers to premier tribute acts to intimate acoustic performances, this year's lineup covers a range of genres all well suited to the alternative lifestyle the convention celebrates. You check out the full line up on the website, but we've put together a few highlights:
Hands Off Gretel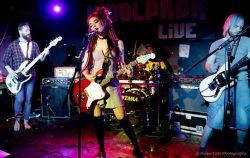 A 4 piece alt rock DIY grunge band from South Yorkshire, Hands Off Gretel are bringing back GRRL power courtesy of front-woman Lauren Tate channeling Courtney Love's attitude, Brody Dalle's grit and Amanda Palmer's lyrical perversity. Check them out below:
Facebook: https://www.facebook.com/handsoffgretel
Twitter: https://twitter.com/handsoffgretel
Pavilions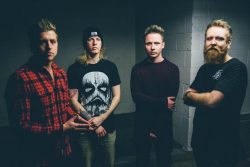 Local lads Pavilions have quickly become one of Liverpool's best up and coming Post Hardcore bands and have established a strong fan base.  Check them out below:
Facebook: https://twitter.com/pavilionsband
Twitter: https://www.facebook.com/pavilionsband/?fref=nf
Retro Youth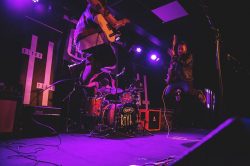 North West based rockers Retro Youth play a blend of dance/R&B influenced of alt rock. They have been well received locally and now hard at work building their international fan base after a successful 2015. Check them out bellow:
Facebook: https://www.facebook.com/retroyouth/
Twitter: https://twitter.com/RetroYouthBand
Bloody Bones Sideshow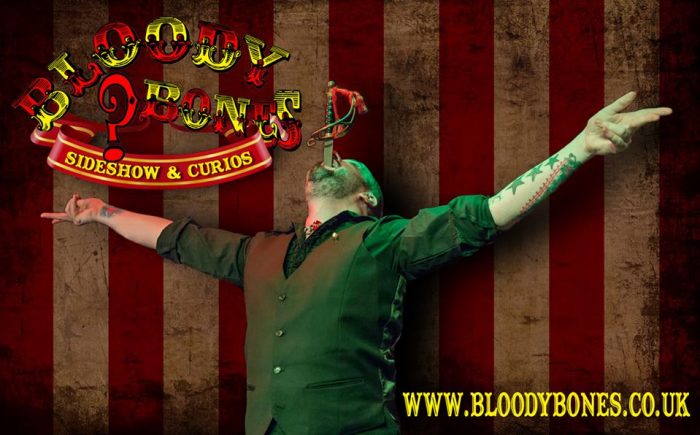 Bloody Bones Sideshow is definitely not for the faint hearted but is still a must see spectacle at the convention. Witness  sword swallowing, escapology and the appropriately titled "Mouse Trap of Doom" involving a human head, a nail, powerdrill and the aforementioned mouse trap, plus other acts of a bygone era.
To say don't try this at home, would be a huge understatement!
Johnny Strange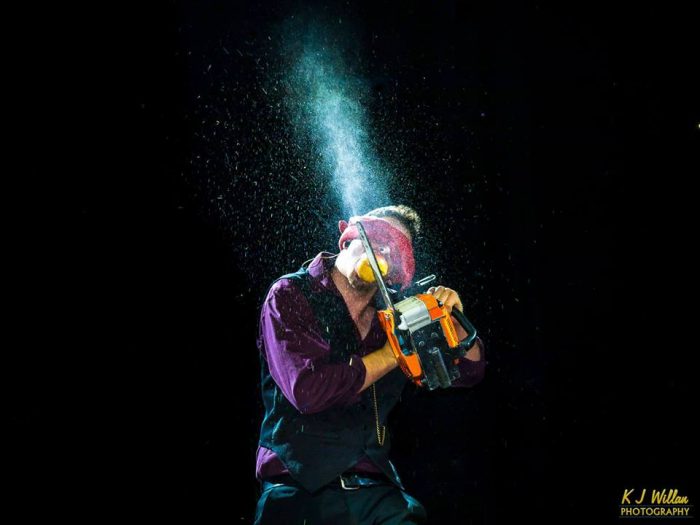 If one freak show performer wasn't enough, Liverpool Tattoo Convention added a second proving variety is most definitely the spice of life. Johnny Strange is a multiple Guinness World Record holder, chainsaw juggler, sword swallower and specialist entertainer extraordinaire, as well as an established favourite of the tattoo convention circuit.
Johnny's dare devil antics simply have to be seen to be believed!
The Fuel Girls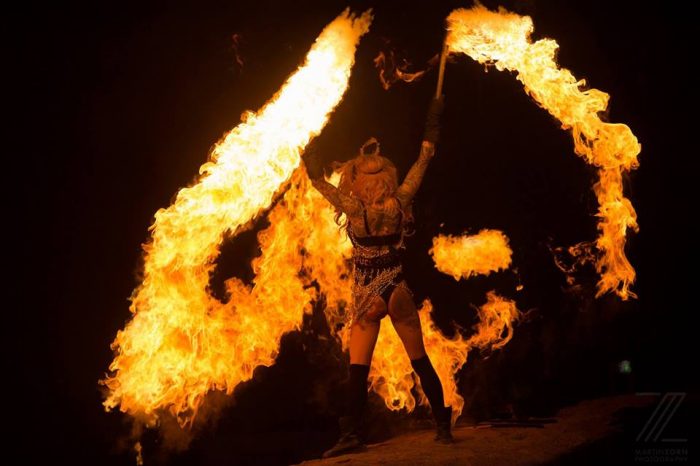 Lending a touch of burlesque glamour to the proceedings, The Fuel Girls are widely regarded as the hottest Fire performers on the circuit having performed to audiences worldwide.
Liverpool Tattoo Convention should be in for a treat with this rock-n roll themed pyro show, as the girls will be hitting the stage twice daily!
The Good Times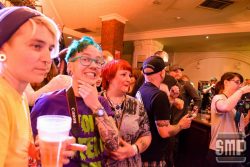 All the extravagance and exuberance of the convention aside, Liverpool Tattoo Convention is equally well known within the industry for it's great atmosphere.  A big part of why the convention has attained cult like status is that first and foremost, it's all about fun.
The convention encourages attendees to remain at the Adelphi as soon as doors open and long after the final act leaves the stage; sharing a drink or two with new friends, having a go at Rock Karaoke or just taking it all in.
Non Stop Entertainment is the name of the game!
Liverpool Tattoo Convention 2016 is a set to be tremendous three days and highly recommended if you're staying in Liverpool this weekend.
Tickets are still available here: http://www.liverpooltattooconvention.com/tickets/